The tragedy of a violent death can cause undead consequences in the land of Terrinoth. That's when the Wraiths rise up to take vengeance on the living – come see the wrathful new unit for Waiqar: The Wraiths Unit Expansion!
It's all about the wrath of the Wraiths in the latest preview from Fantasy Flight Games. Runewars is getting in on all this latest undead action with a brand new unit expansion that's sure to bring terror on the tabletop.
As four factions battle for control of the realm, Waiqar the Undying tasks his necromancers with drawing forth the restless wraiths, otherwise deemed too dangerous for even the undead to utilize. Today, we are pleased to offer you a closer look at the bone-chilling specters of the Wraiths Unit Expansion, now available for pre-order at your local retailer or online through our website!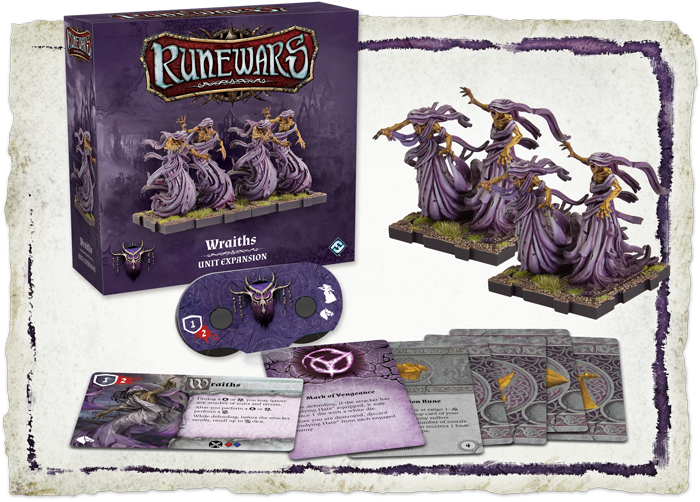 Wraiths are fast, deadly and tricky to pin down. They have supernatural maneuverability due to the fact that they ignore terrain AND units. In a game that can sometimes resemble a dance of units nimbly jockeying for position, a unit that can by-pass the normal rules of play has a pretty amazing advantage.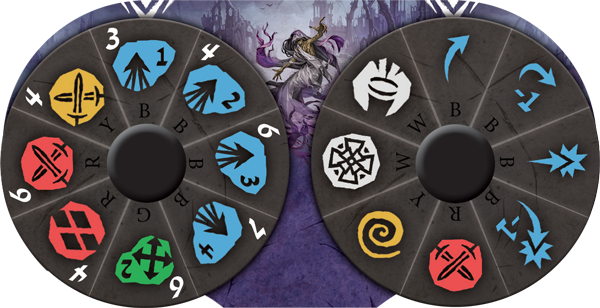 They have a respectable dial as well. 4 March Actions, a shift and reform – this unit can either go straight in for the kill or get a flank and hold the enemy in place for other units to do the deed. In the hands of a master general the Wraiths are a true nightmare to deal with.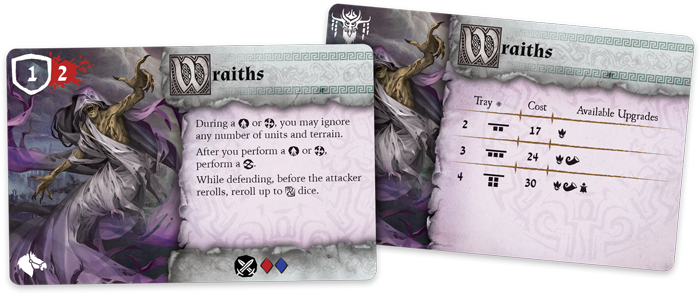 For a mere 24 points, you could take a unit of 3 wide to cause some serious problems. They have also have a respectable red and blue die on the attack. With 1 defense and two wounds these dead won't go back in the ground easy.
The box itself comes with 4 unpainted models and two trays. It also comes with some nifty upgrade options as well: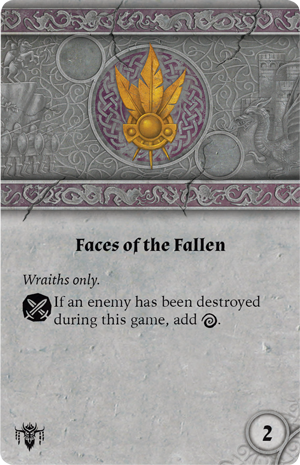 Faces of the Fallen adds a morale icon during a melee as long as an enemy units has been destroyed during the game. That seems fairly likely to trigger.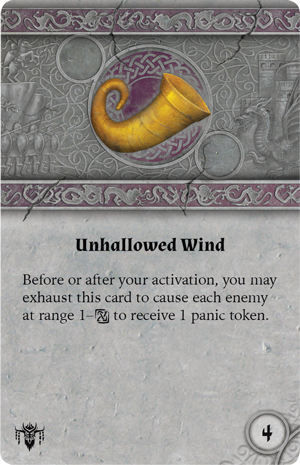 Unhallowed Wind lets the unit tap into the magical stable energy runes to cause panic tokens on enemy forces. They are dealing terrifying Wraiths after-all!
The Wraith Expansion is already up for Pre-Order from FFG – expect to see these on the fields of battle soon…