Kill Team is coming as a new boxed set and Games Workshop has shown off the terrain kits that are included – we are STOKED! Let's chat about why this terrain has us ready to get our hobby on.
In case you missed it, we got a good look at the upcoming terrain coming with Kill Team. The new terrain kits are pretty impressive. We're really looking forward to getting our hands on them and building. Why? Well we have 5 reasons for you.
#1 – Just Look At It!
First off – it's really impressive to just look at. The kits along with the upcoming Sector Imperialis Kits are going to make a fantastic looking board.
#2 – It Actually Blocks Line of Sight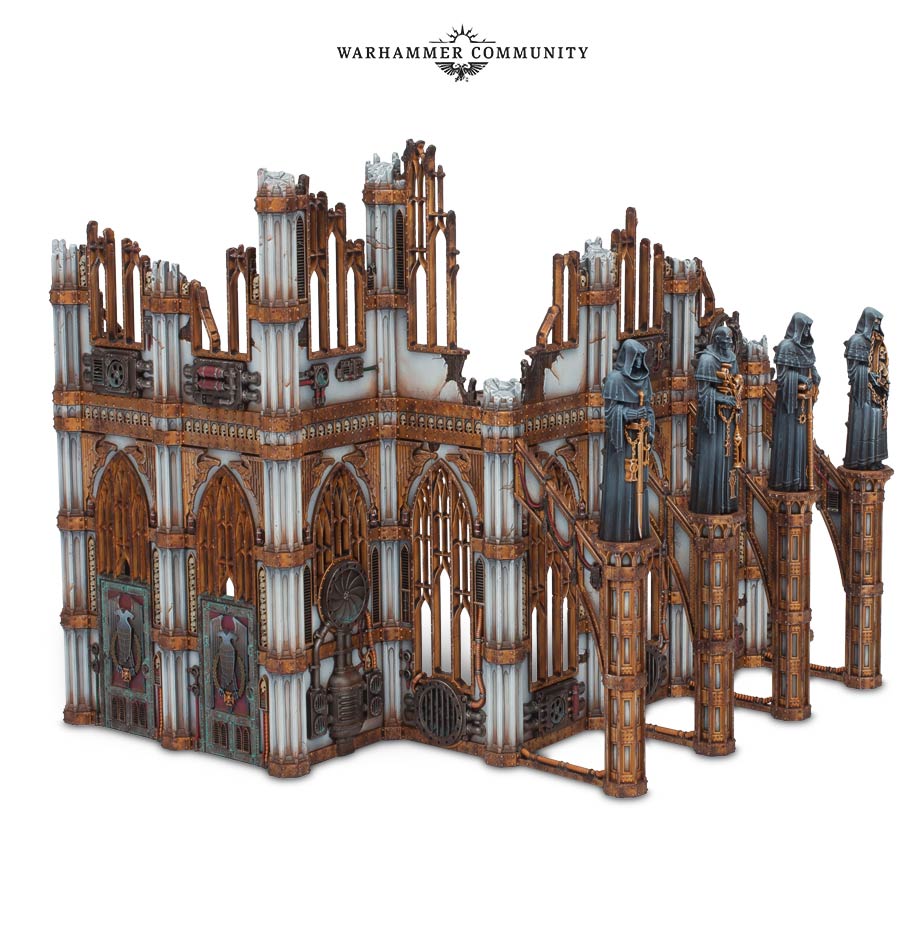 There are wall sections that actually block line of sight – and they look good doing it. Folks, we all know how big shooting is in 8th edition which is why getting more kits that do an impressive job of blocking LoS is such a big deal. And this stuff is TALL too – you can hide stuff behind these walls and it actually WORKS.
#3 – The Floors Are Oversized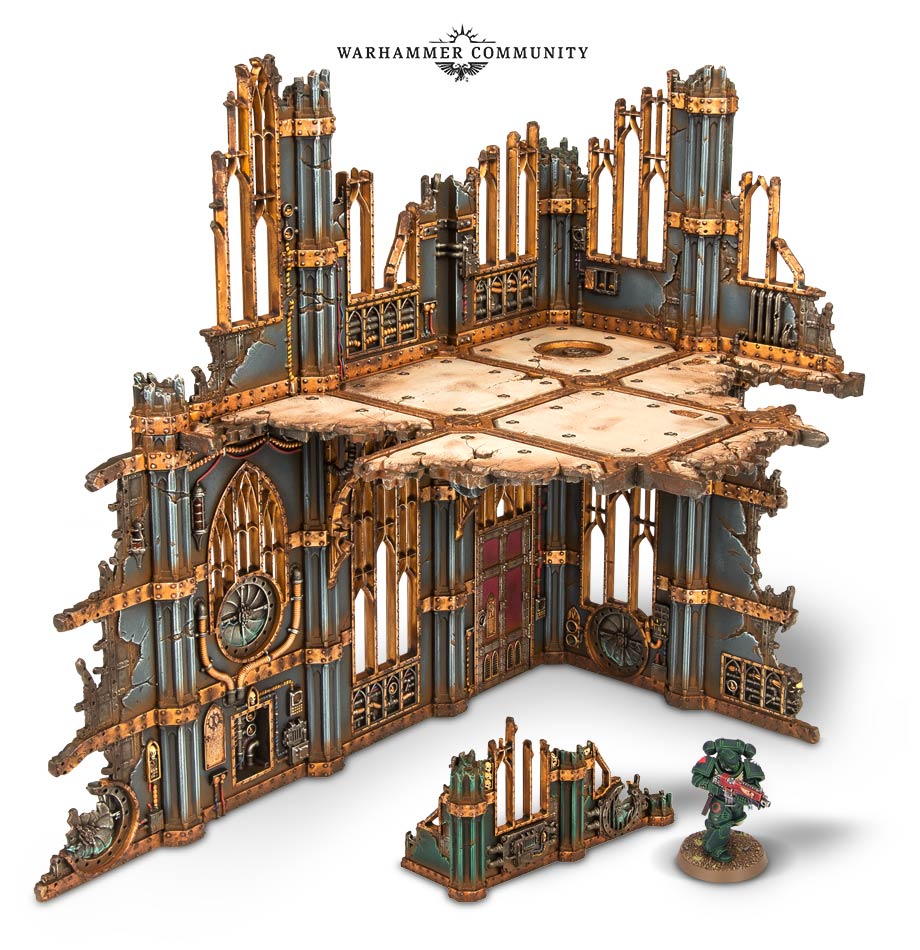 I don't know if you've ever had to actually play on the older terrain kits before – but odds are you probably have. Or at least seen them. I think we can all agree the walk-ways were tight to begin with but now we have models with 32mm bases or larger running around. Those walk ways are just too small these days. That's why I'm actually loving the new floors – they look larger and that's something to get excited about.
#4 – It's All Modular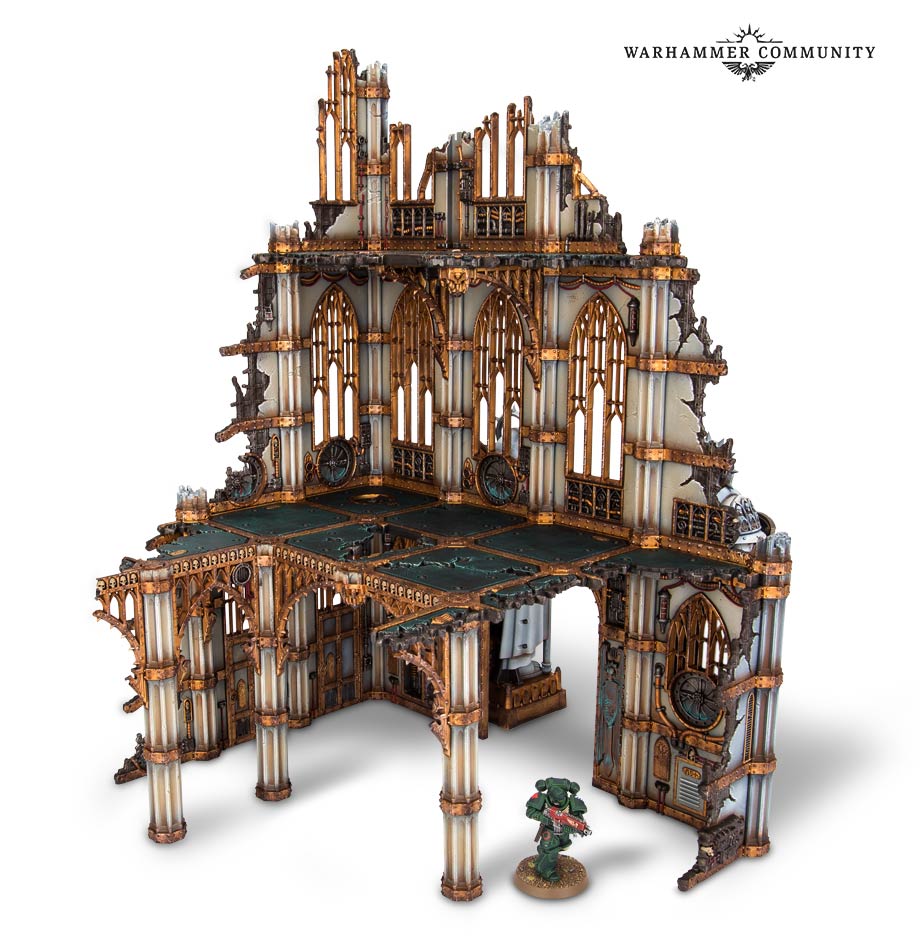 Games Workshop has said that all these kits are basically interchangeable when you're building them – meaning it's all modular. You can get a whole bunch of floors, walls, pillars and windows and build whatever the heck you want! On top of that, they have also said the same team that designed the Sector Imperialis kits worked on the Sector Mechanics sets and those are 100% compatible too. The idea of mixing and matching those kits is pretty awesome sounding.
#5 These Statues look SICK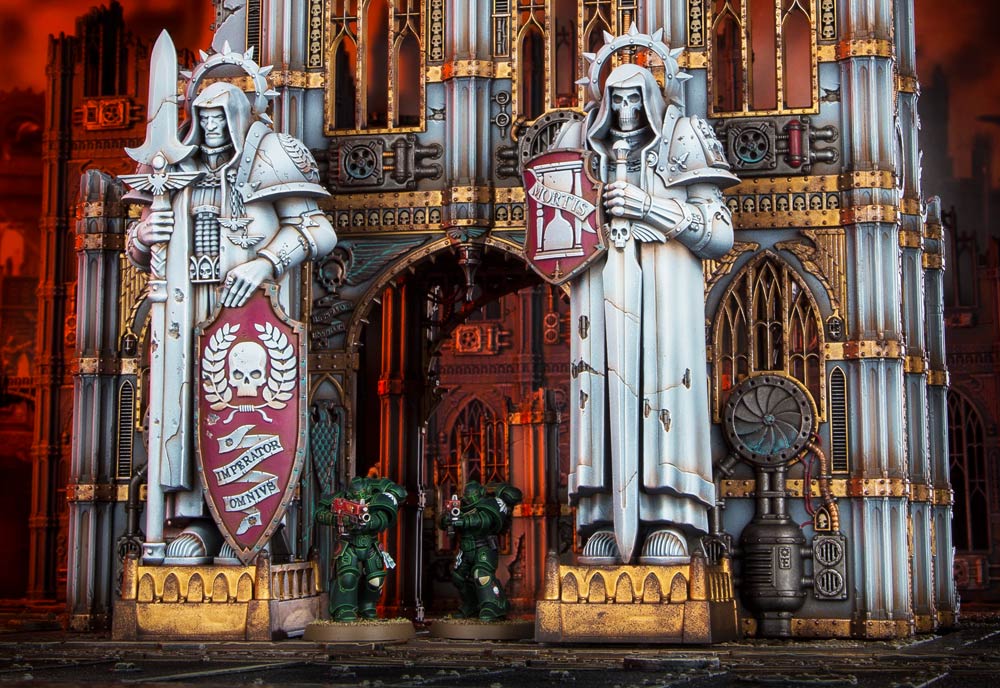 These two are going to become some EPIC objective markers. I don't know why but I'm really excited to paint these two statues in particular. I want to try out some new marble painting techniques I've been researching. Or you could go with a classic bronze statue. Alternatively, I was also thinking of chopping them up and making a set of 5-6 objective markers as well. I think that could look even cooler! I cannot wait to get my hobby on with these things.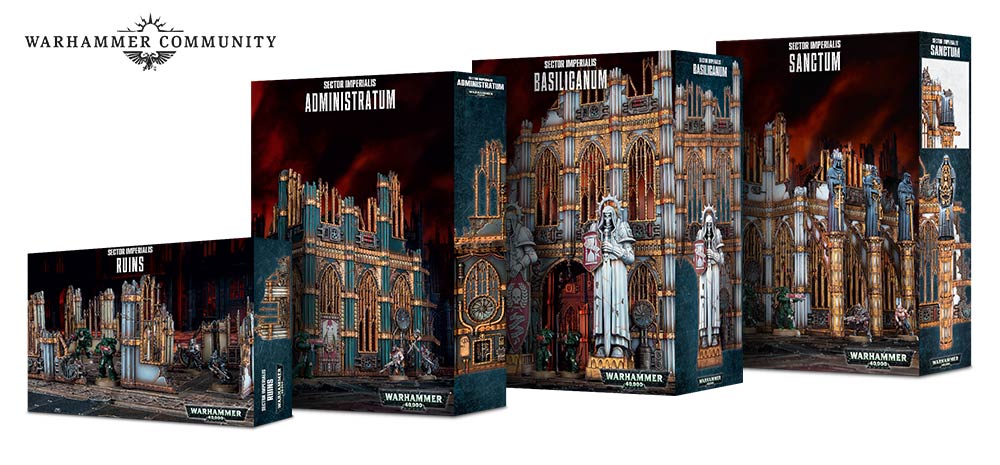 Bring on the Sector Imperialis – I need it in my life! What are YOU planning on doing with these new kits?