The Kill Team Core Manual has everything you need to build a Kill Team, no matter the faction. Come join the BoLS crew as we take a tour (book) through the Core Manual.
That's right friends. Today we're leafing through the Core Manual to show off what you can find within. Now we don't quite go as in-depth into the rules as we do in our gameplay overview (which if you want to see how the game plays, check that one out), but we do cover the big changes to the rules. While subtle, there are key differences between Kill Team and 40K.
The other thing the Core Manual introduces are all of the faction datasheets you need. Though if you have the Codex for your respective Kill Team and access to the Kill Team repository you can get a good jumping off point. For the most part, the stat blocks are the same as they are in 40K. Although there are a few minor tweaks–Necron Reanimation protocols don't happen at the start of your turn, and only trigger on an unmodified injury roll of 6, for instance. So Necrons are a little easier to keep down once you get past that phase where they get back up to inexplicably kill you.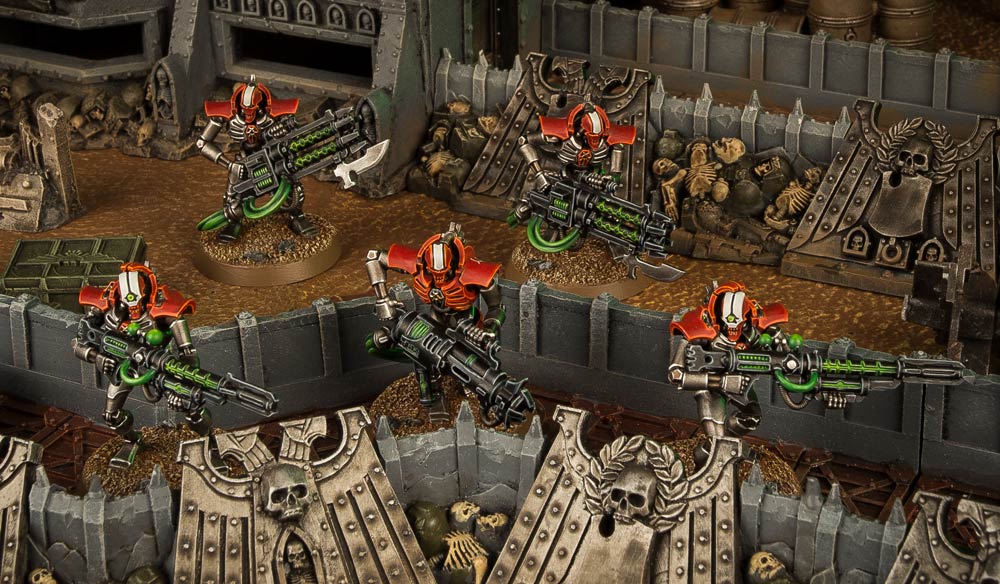 The other big place where the game is changed is in its specialists. It's interesting, because 40K is a game that's built on synergies–at least in 8th Edition. Whatever your feelings on them are, the fact is that most armies rely on some kind of buffs, be the stratagem-granted, from a character, or psychic power. And without as widespread access to things like Space Marine Captains or Genestealer Broodlords, the game provides an interesting way to give your models the support they need.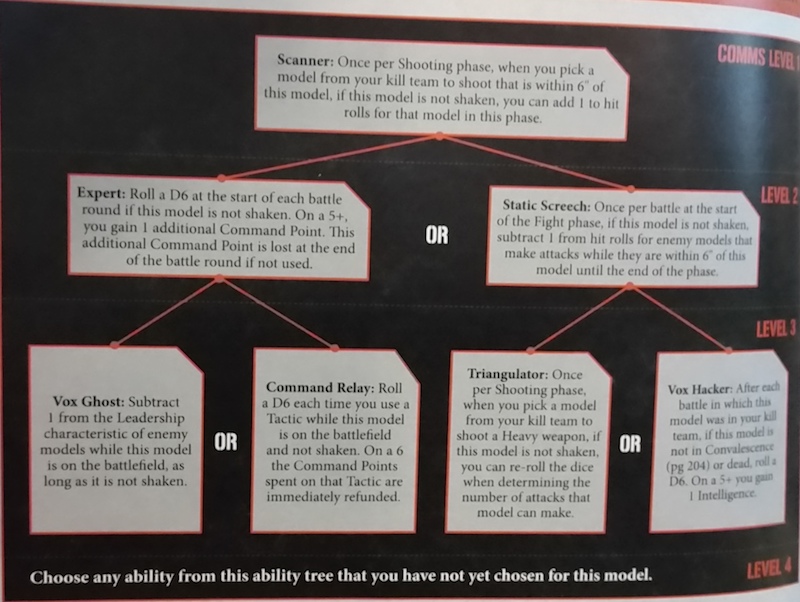 This comes in the form of specialists. At their core, these are extra abilities that you can graft on to up to 4 different models, 1 Leader and 3 other miscellaneous specialists: Combat, Comms, Demolitions, Heavy, Medic, Scout, Sniper, Veteran, and Zealot. Each of these lets you customize your character towards a different role on the battlefield. Comms and Medics might be great battlefield supports, while Veterans and Heavies can function as durable one-man armies.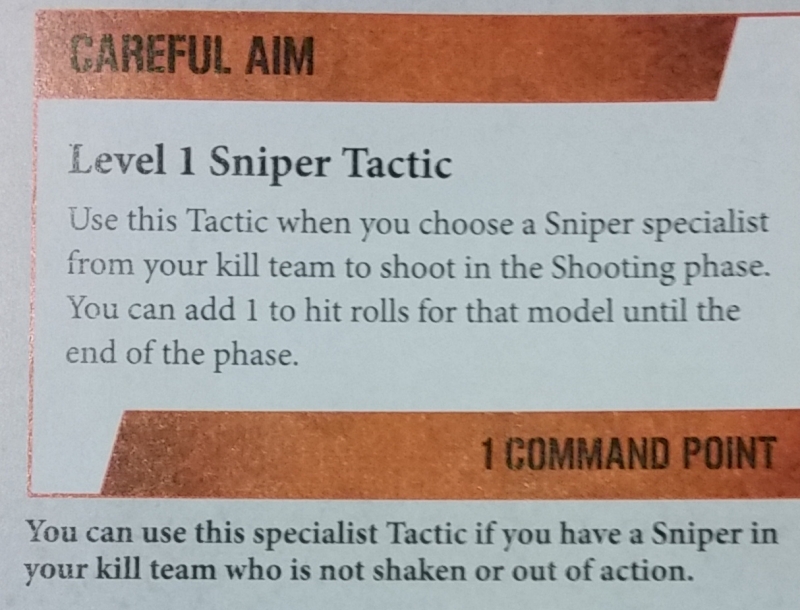 And as we're seeing there are a few combos in there–things like the Level 1 Comms officer granting a model +1 to hit, with a Sniper having access to a Tactic that gives an additional +1, meaning you can make sure your Sniper lands those crucial shots. And what;s more that's a tactic a baseline Kill Team can pull out for free: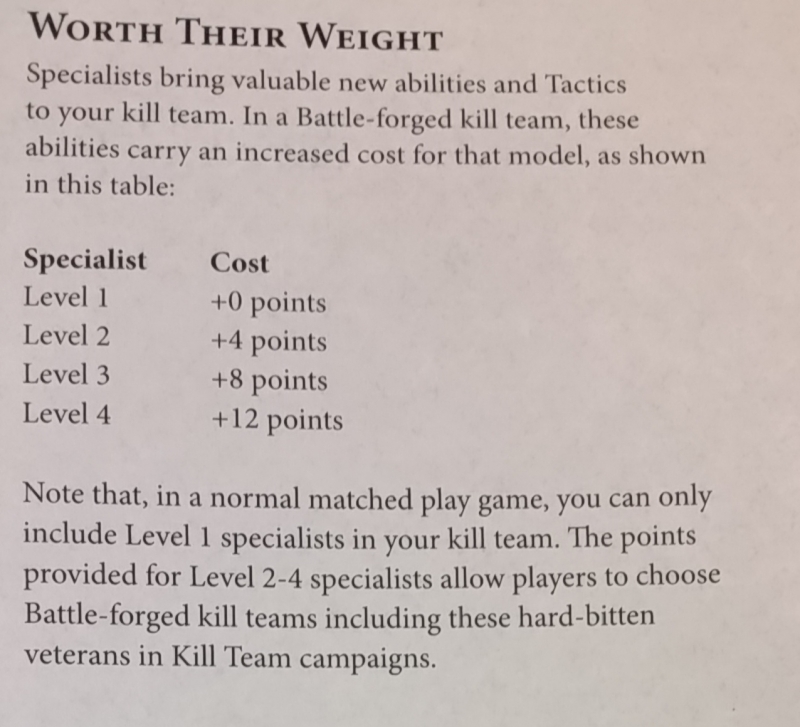 Of course in Matched Play you can't go higher in level, but it's great stuff. The other big chunk of the rules (which is a small chunk, spanning only a few pages) is the Campaign Play outline. It gives you what you need to get a good narrative campaign going, and with each of the Kill Teams having missions accompanying them, you've got a lot of options to choose from when figuring out your mission. If you've seen the Shadow War: Armageddon campaign rules, a lot of the spirit's there. You fight to earn resources, which are sort of your Kill Team's overall health. You can earn individual distinctions and advances for the whole Kill Team to add a little bit of Narrative continuity–all in all it's a great way to Skirmish for fun and profit.
That's the Core Manual, everything you need to build your army, except models. So get out there and sweep and clear.