Angels, and Valkyrie, and Dragon Queens, OH MY! This week we're taking a peek at the stunning and diverse work of TiffanyGordonCosplay. This Cosplayer has a vast array of completed projects, a talent for unique materials, and has some great upcoming concepts on the horizon!
The World of Tiffany Gordon Cosplay
This dynamic lady swept through the halls of Anime Matsuri this season in her Auriel cosplay, with wings that glowed and seemed almost to breathe. Her attention to detail, manipulation of diverse and interesting materials to bring her creations to life, and the whimsical way she steps into character is entirely captivating. I came across her work on YouTube, a simple video of her floating down the hallway at Matsuri, and I KNEW I had to interview her. Work like this is rare and magical, and I am very happy to present her work here! Enjoy the work of Tiffany Gordon Cosplay!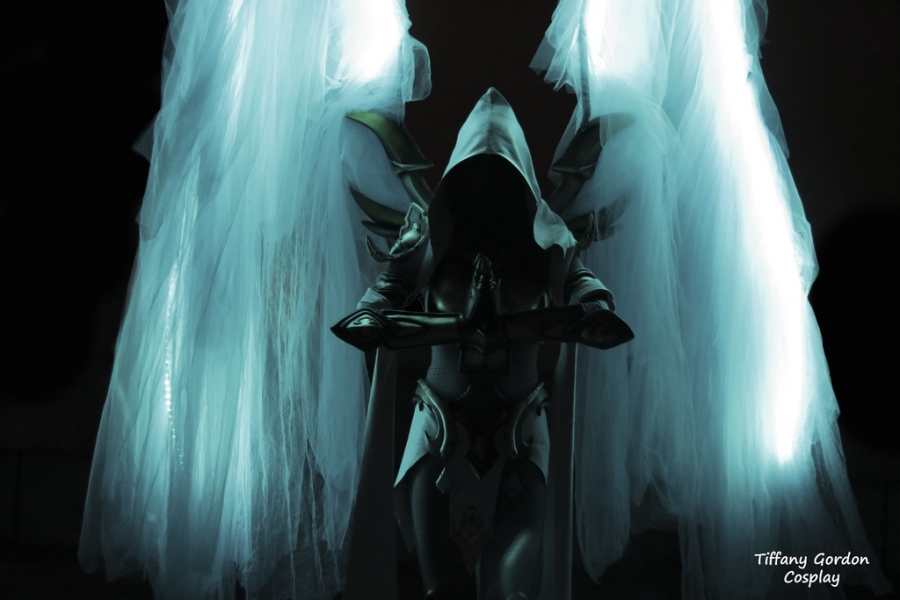 How did you get your start in cosplay? How long have you been creating your projects? What inspires you to work in the cosplay realm?
I started cosplaying in 2008, during high school.  After taking a break while attending college, I returned to making outfits for myself and friends. Since then I've dedicated all of my free time to fabricating outfits from my favorite video games and anime. I really hope to bring my material expertise to others through social media and live streams because I want to help inform and inspire other cosplayers to try new methods and materials to create cosplay!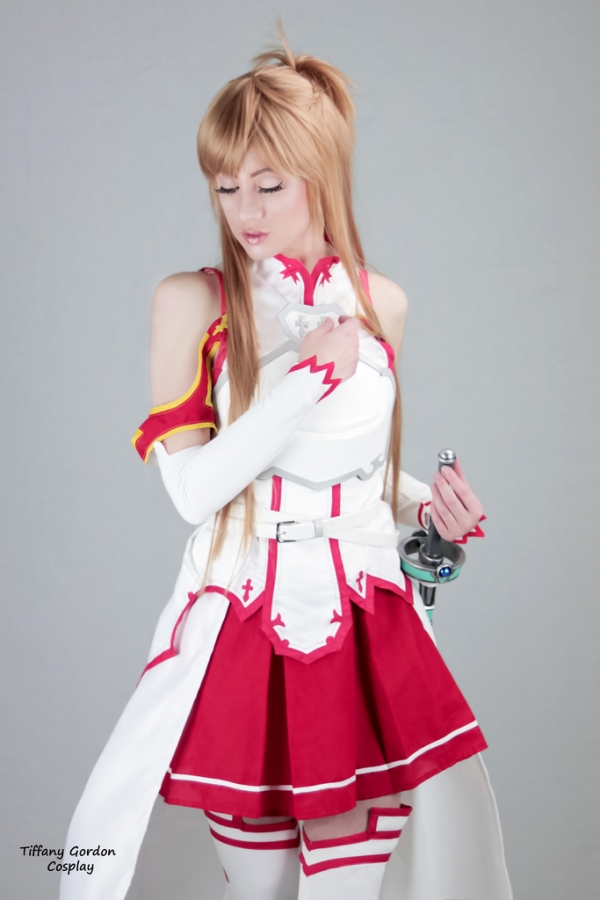 What is your strongest construction aspect?
I think it's my ability to craft my outfits out of many different materials to bring them to another level.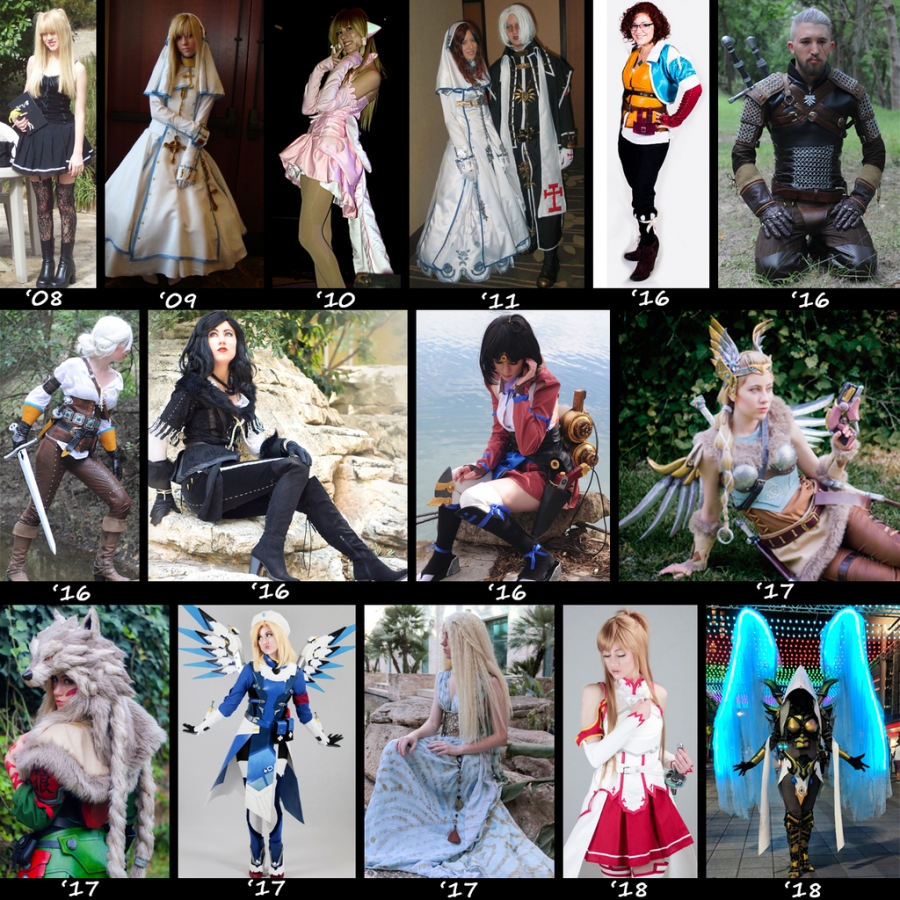 What is your favorite type of cosplay work to do?
Really detailed cosplays! Specifically, characters from the Blizzard gaming universe.
What are your favorite completed projects, or your most popular?
My Combat Medic Ziegler Mercy cosplay is definitely one of my personal favorites because it was such a learning experience to make the wings open and close with servo motors. I also learned a lot in general with designing 3d printed parts and wet leather molding and dying.
I think my most popular is Auriel, for the big glowing wings! I'm very proud with how close the cosplay looked to the actual character.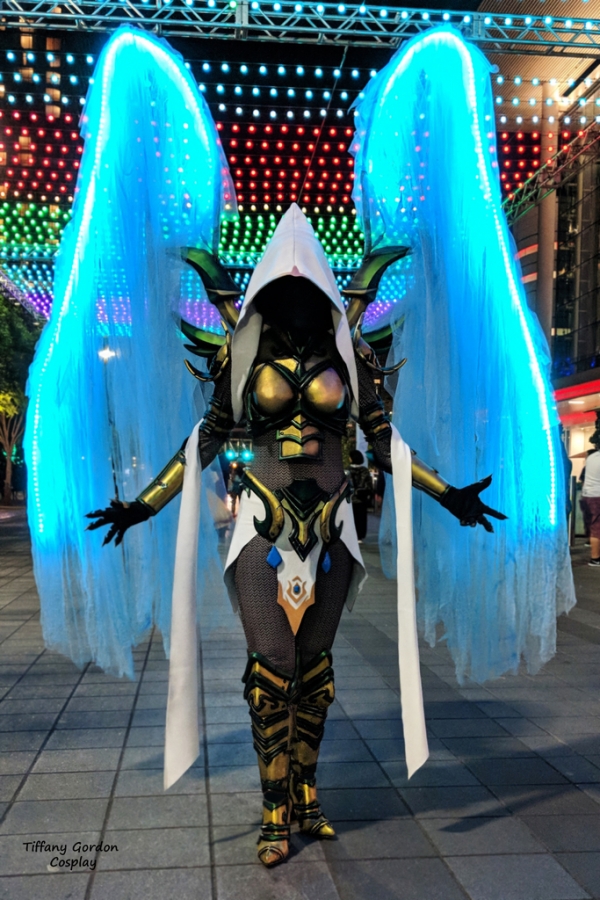 What material is your favorite to work with?
EVA foam for its' light weight and ease of packing for travel. I enjoy how I can get it to look like real metal without the cost or weight of actual metal.
Who are your cosplay inspirations? Whose work do you admire or aspire to?
My favorite cosplayers who I follow and admire are Enayla Cosplay, Cowbutt Crunchies Cosplay & Kamui Cosplay for all of their extra attention to detail.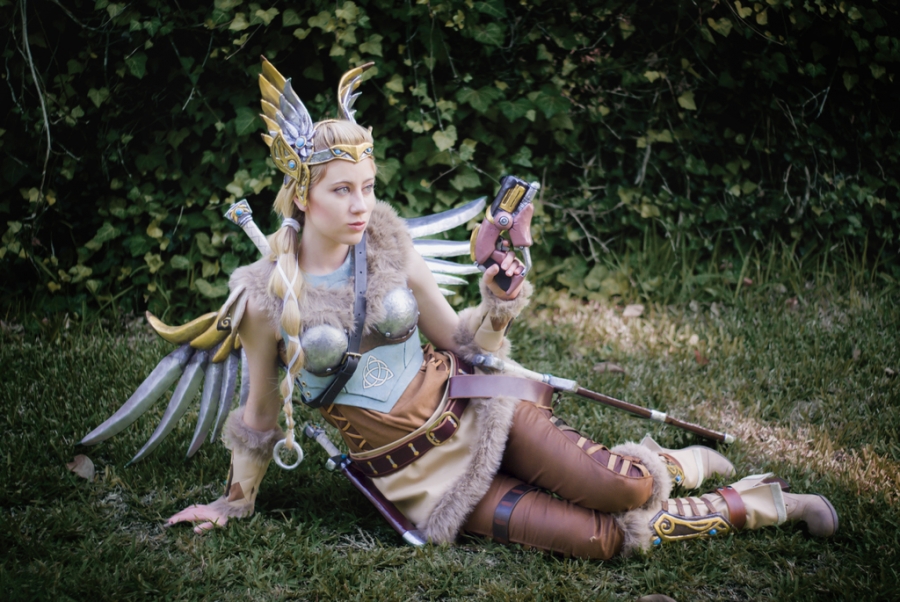 What are your favorite fandoms? Favorite characters?
I'm really just a big Blizzard fan in general, the character designs and art styles are great for someone like me who LOVES to try to get every little detail represented in my cosplay.
What kind of games do you play? Videogames? Tabletop? Wargames?
I'm a big video gamer, and I love most games that have lots of explosions and action! I am obsessed with Assassins Creed and can play it for hours. Other games I enjoy playing recently are Fallout, Sea of Thieves, Overwatch, and The Witcher III. You can also check me out gaming live on my Twitch channel (twitch.tv/TiffanyGordonCosplay) as well!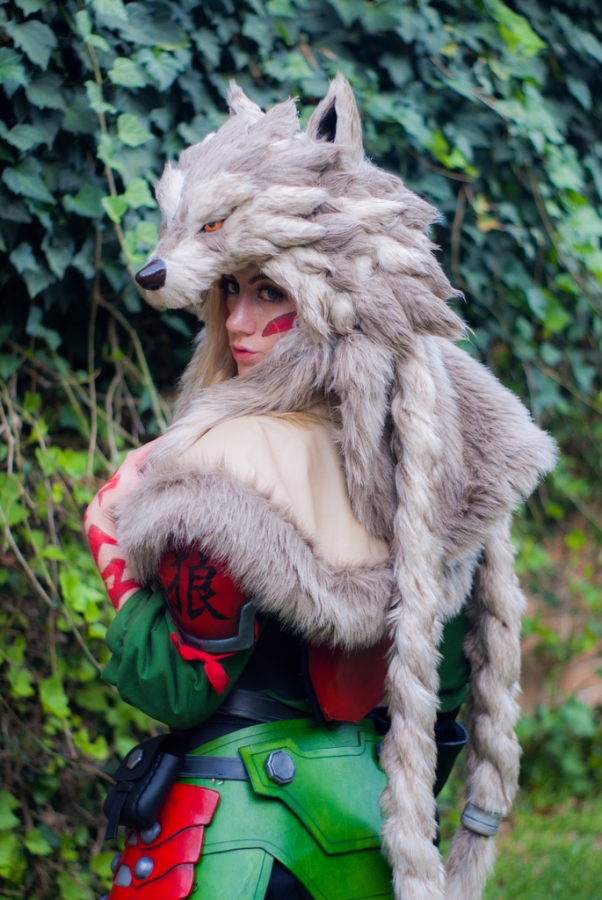 What conventions do you attend? Have you guested/spoken on panels/competed in contests?
I mainly go to conventions in Texas for ease of travel and I go to regularly A-Kon, San Japan, & PAX South, which is my favorite.
I have only been an invited guest at Longview Comic Con so far and it was wonderful! I was a cosplay competition judge, and I hosted my own panel called "Cosplay Prop Materials 101" in which I discussed cost, supplies, pros vs cons, etc. for many types of cosplay materials.
I have competed in a few cosplays competitions and have won a few titles so far. I currently have four "Best Craftsmanship" titles for these cosplays: Mercy (Combat Medic Ziegler) from Overwatch, Esther from Trinity Blood, Abel Nightroad from Trinity Blood & Sister Kate from Trinity Blood. I have also received the "Best in Show" title for my Mercy (Valkyrie) & Hanzo (Lone Wolf) from Overwatch and have received "Best in Show Group" title for my Ciri, Geralt, Yennefer & Triss cosplays from Witcher 3. My goal is to one day travel and compete at BlizzCon & TwitchCon one day.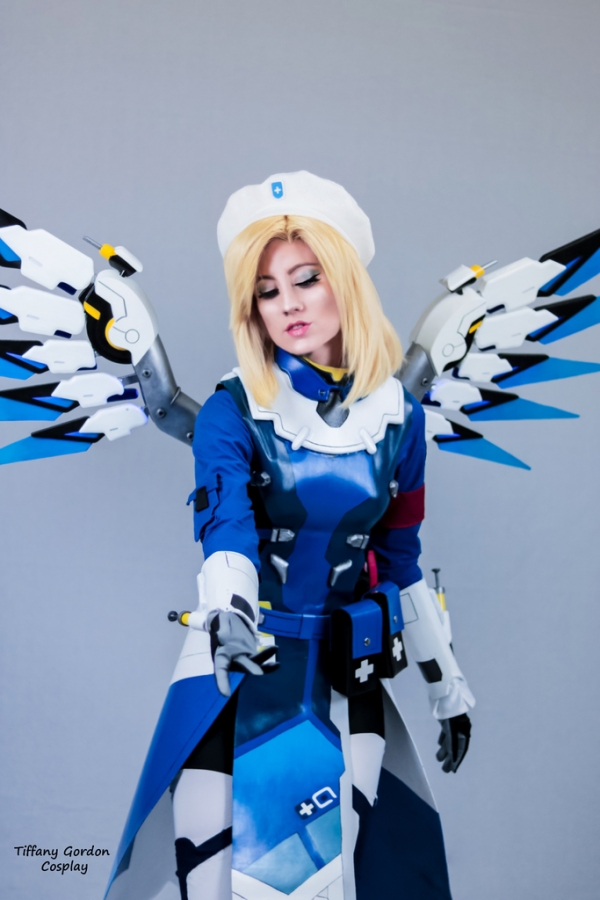 What projects are you working on in the future?
My current projects are Tyrael from Diablo III, to be the companion for my Auriel cosplay as well as Pink Mercy.
What conventions are you attending this next season?
My next planned conventions are San Japan & PAX South.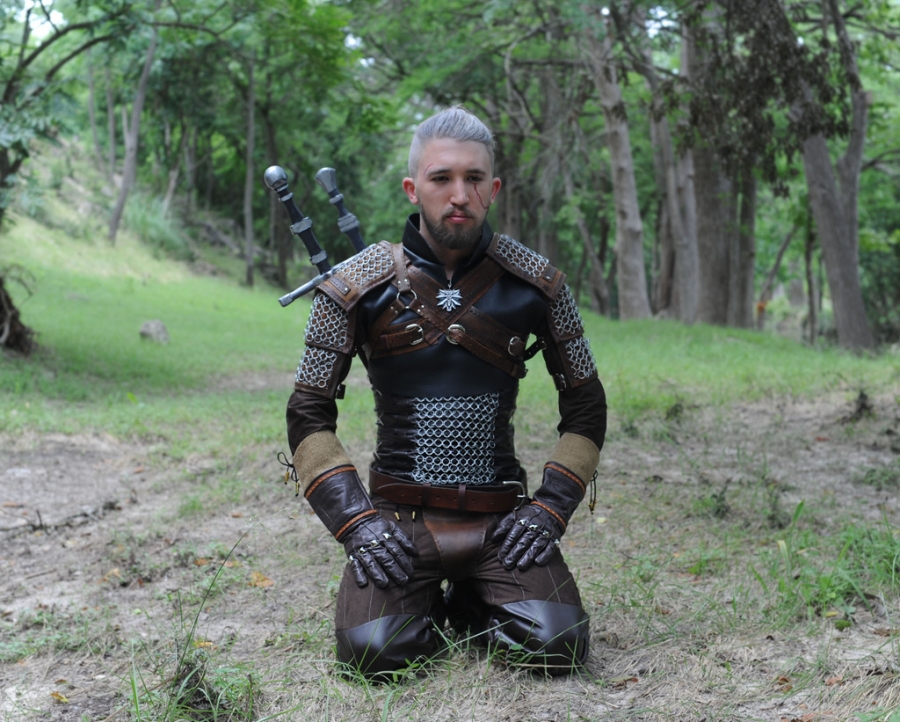 Who are your cosplay inspirations? Whose work do you admire or aspire to?
My favorite cosplayers who I follow and admire are Enayla Cosplay, Cowbutt Crunchies Cosplay & Kamui Cosplay for all of their extra attention to detail.
What are your favorite movies/shows to watch or music to listen to while you craft?
When I'm crafting I always have some kind of show on in the background. I binge watch shows really bad. My favorite shows are Westworld, Game of Thrones, Walking Dead, Fear the Walking Dead, Into the Badlands, Naruto, InuYasha, Sword Art Online, the Tudors, Downton Abbey, and maaany more. I also love to watch gamers stream on twitch, specifically BreaK & Sacriel.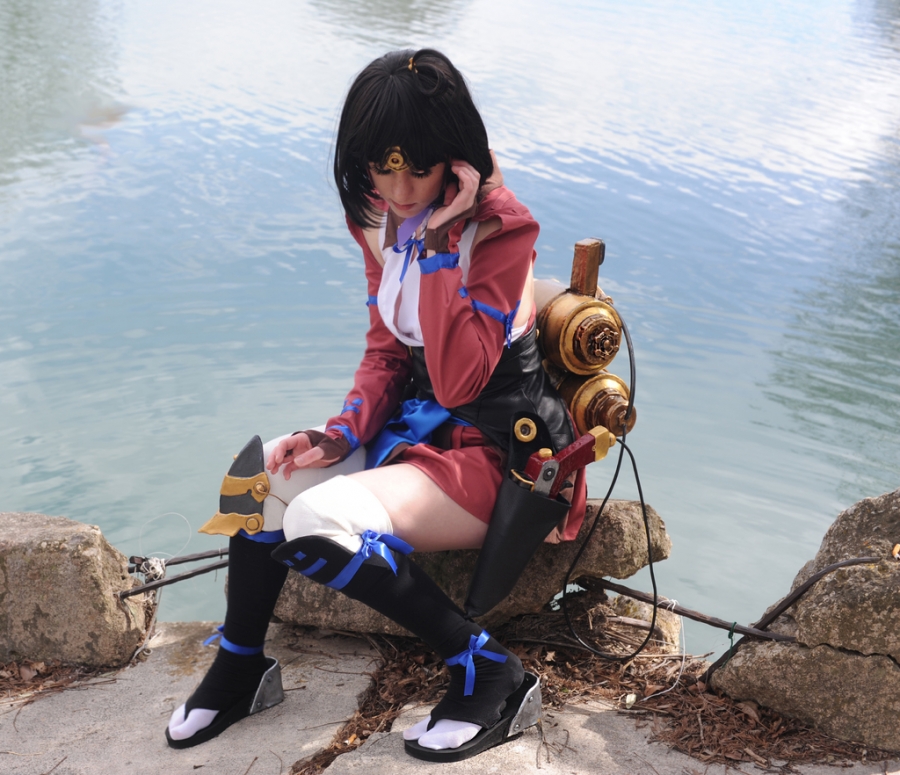 What message do you have for people wanting to break into cosplay? What have you learned in your time working in Cosplay?
Cosplaying can be really fun and rewarding! If it is your first time making a cosplay, don't expect it to be perfect! Start off with a character that you love and would be fairly easy to fabricate with
your set of skills. For me, every cosplay that I want to make I start with a goal of what I would like to learn when fabricating it. This could be for someone new learning to hand stitch or how to use asewing machine for the first time. The other suggestion that I would give is to not force yourself to make or finish a cosplay. Forcing yourself to make a piece is no fun and, in the end, it will show inyour craftsmanship. If you are having a bad day, take the time you need to come back to work with a clear head and remember to have fun!!!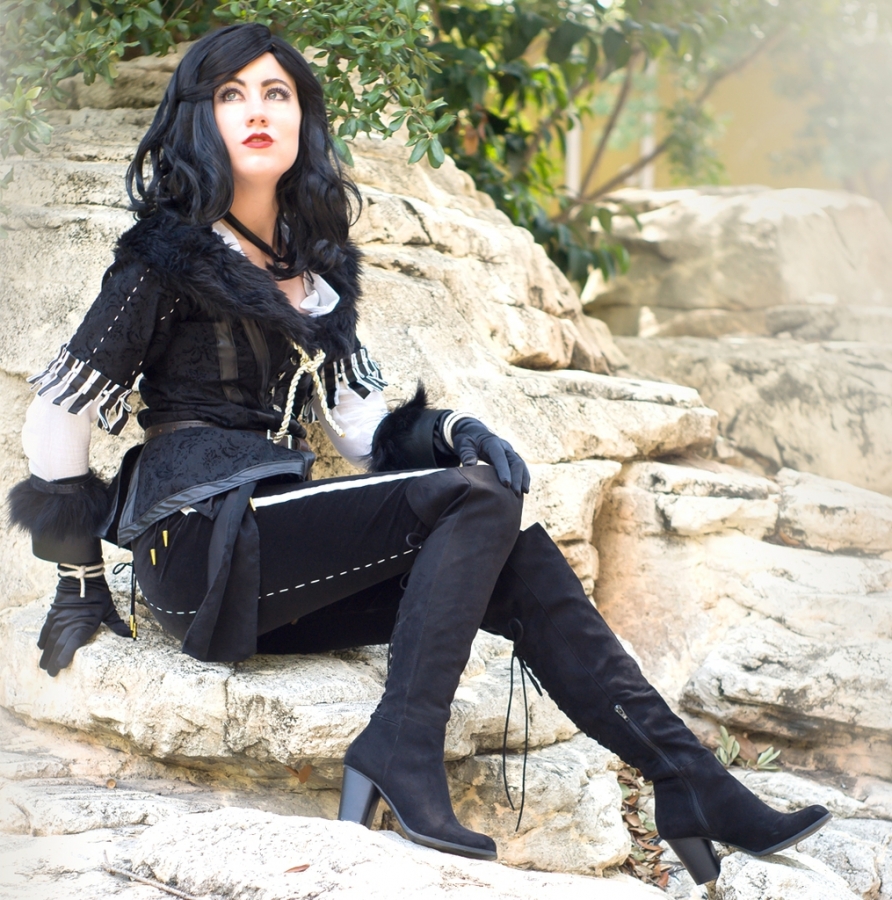 What are your social media/website links? Where can we find you? 
 Website: https://www.tiffanygordoncosplay.com/

Instagram: https://www.instagram.com/tiffanygordoncosplay/

Twitch: https://www.twitch.tv/tiffanygordoncosplay
Facebook: https://www.facebook.com/TiffanyGordonCosplay/
YouTube: https://www.youtube.com/channel/UCV-7OdLyYAXVyKK_bfB49sw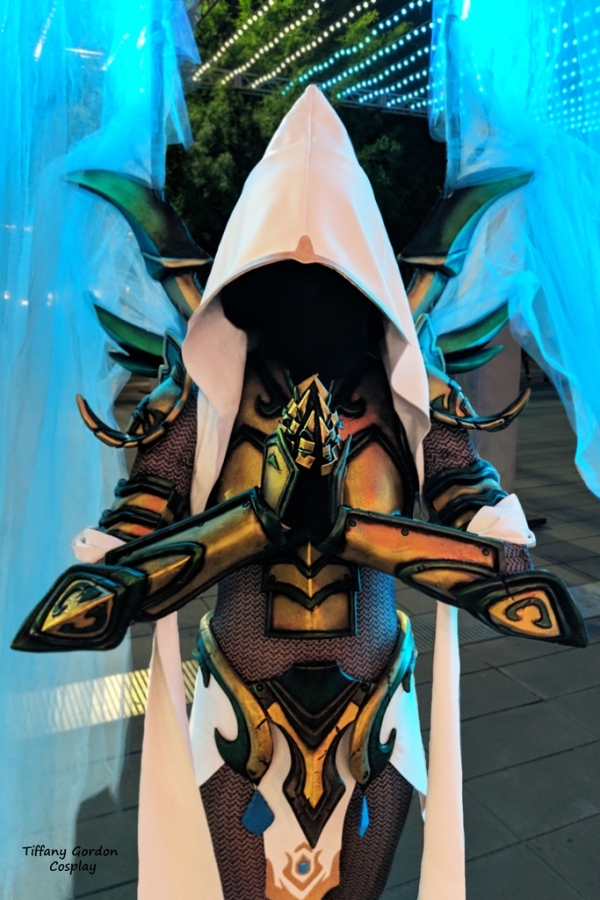 ~Join us next week for more Cosplay! Coverage~
Have a Cosplay question you would like Mayhem's Muse to answer? Send an email here!