Step behind the screen with the new D&D settings (and Cosmology in general) with their creators as WotC interviews Keith Baker, James Wyatt, and Jeremy Crawford.
That's right folks. This week on Dragon Talk, the weekly D&D Podcast put out from Wizards of the Coast, three big interviews. First up there's Sage Advice, which is a return to the Cosmos of D&D. You might have seen Jeremy Crawford talking about how the different planes fit together on Twitter recently, including his mention of everyone's favorite planar hubtropolis: Sigil.
Want to learn more about the D&D multiverse? It's a wondrous place of many worlds. See the following:

PLAYER'S HANDBOOK
"Worlds of Adventure," p. 5
"Gods of the Multiverse," p. 293
"The Planes of Existence," p. 300

DUNGEON MASTER'S GUIDE
"Creating a Multiverse," p. 43 #DnD

— Jeremy Crawford (@JeremyECrawford) July 23, 2018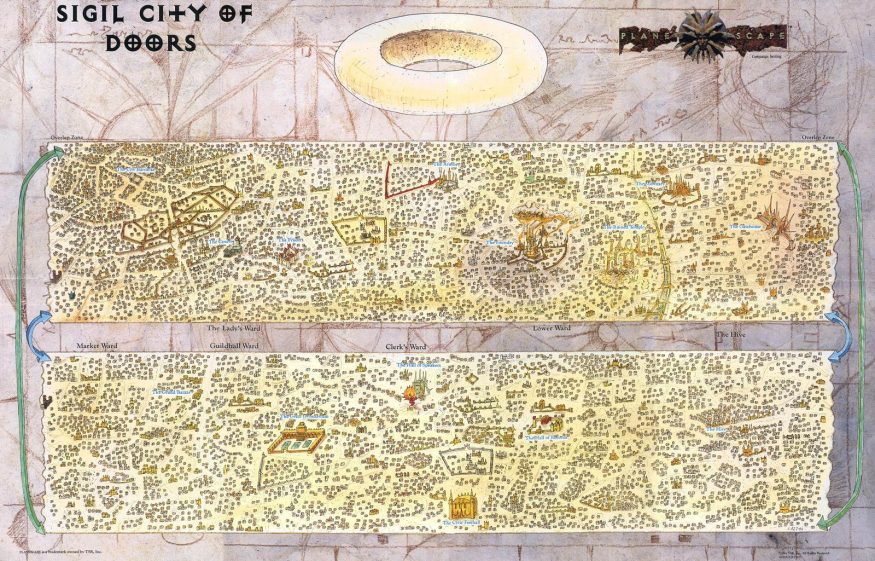 He takes you through what's in the core books and expands on that. Then there's an interview with the chief architects of the new settings books: Wayfinder's Guide to Eberron and Guildmaster's Guide to Ravnica, so you can get all that sweet sweet behind-the-scenes info about what you can find, and what's next for the worlds we love and the new ones we're set to explore in D&D for the first time. Plus get a look at what's next for Eberron. Here's a sneak peek, courtesy of Keith Baker's website:
Eberron has been unlocked for the DM's Guild. I'm currently working on the Morgrave's Miscellany with guild adept & Inkwell Society creator Ruty Rutenberg (who collaborated on the dragonmarks and races for the WG). The Miscellany will delve into a range of subjects that didn't make it into the Wayfinder's Guide, including Siberys Dragonmarks and some classic Eberron archetypes. Beyond that, there's a host of topics I've been wanting to explore for years now: the Planes of Eberron, Droaam, Darguun, Eberron Underwater, and more. I'll get to all of these things and more; it's a question of when. I've posted a poll here, on my Patreon site; you don't have to be a patron to vote on it. Let me know what you want to see first!
via Wizards of the Coast
Feature Interview: Big announcement day on Dragon Talk with three fantastic guests! Keith Baker (creator of Eberron and lead designer on Wayfinder's Guide to Eberron), James Wyatt (lead designer on Guildmasters' Guide to Ravnica), and Jeremy Crawford (managing editor and lead rules designer for D&D) join hosts Shelly and Greg to talk about these two awesome new products both set in fantastical urban environments.

Sage Advice: In a triumphant return to Sage Advice, Jeremy Crawford talks about how all these worlds and settings fit into the D&D cosmology.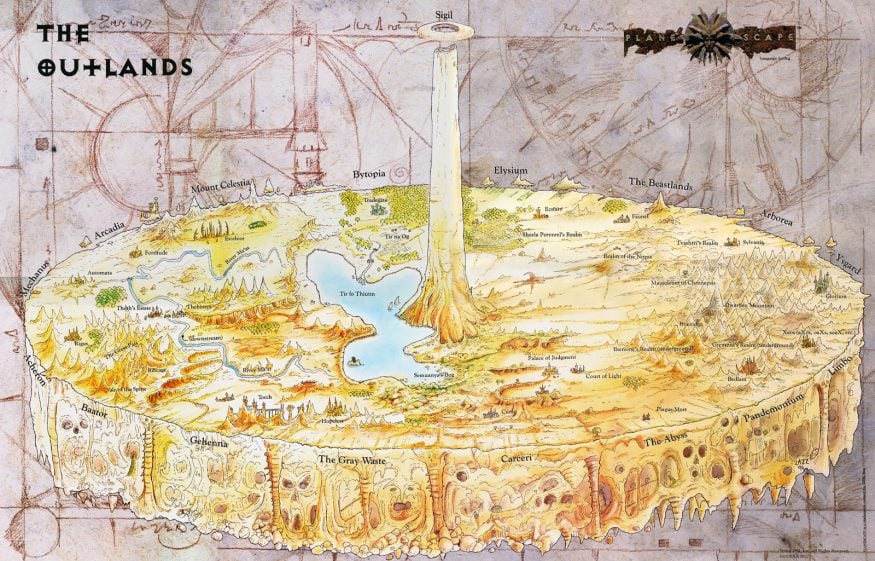 And if you're wanting to skip to the good parts (presumably you're also going to be listening to this at 1.5 or 1.7 speed, or whatever ratio all the cool kids are listening to these days), but here's where the relevant bits are.
00:00: Intro with Shelly Mazzanoble and Greg Tito

15:40: Sage Advice with Jeremy Crawford

1:02:20: Interview with Keith Baker and James Wyatt

1:48:10: Outro with Shelly Mazzanoble and Greg Tito
Happy Adventuring!