Forge World is banishing those pesky heretical Chaos Renegades to the sands of time with the next round of Last Chance to Buy options. Come see what else is getting swept-up in the house cleaning.
The next round of Last Chance to Buy options is here from Forge World. This time it's the Chaos Renegade line that's getting sent to their farm-up state. But there are also a few other kits that are going the way of the dodo as well.
via Forge World
Forge World Last Chance To Buy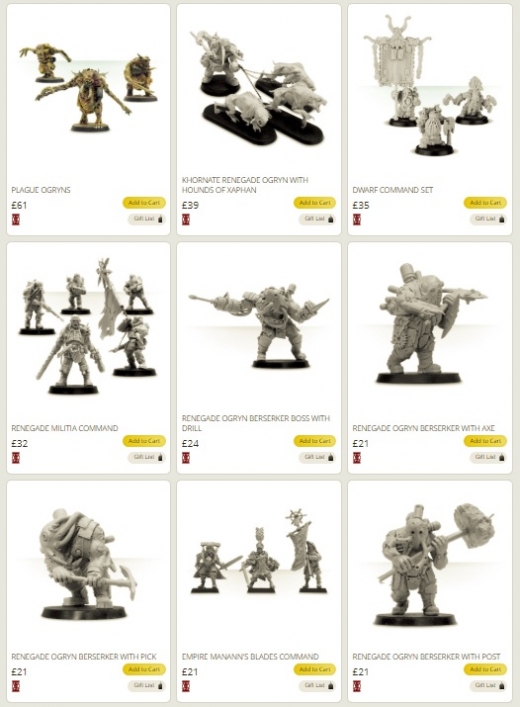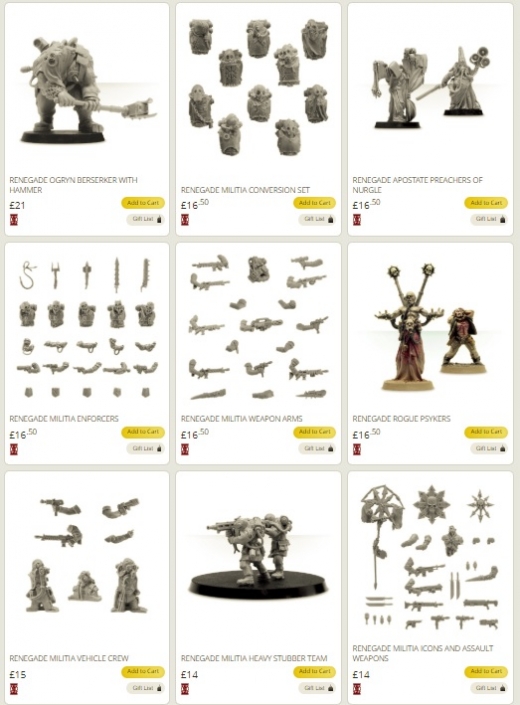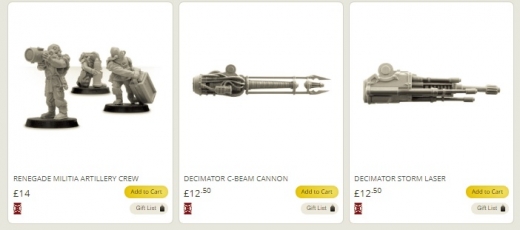 Chaos Ogryns, Renegade Militia, Renegade Psykers, and Renegade Weapon Teams weren't the only ones to get the axe. Decimator weapons, and a couple old school Warhammer Empire and Dwarf Command sets are going, too. In all, it's 21 items getting the purge treatment. If you want to get your hands on any of these kits you might want to move quick – once they are gone for good…well, you know.
We've speculated on why FW is cleaning house before. Maybe it's just getting rid of inventory or cutting out low performing kits. Perhaps Forge World is restructuring to support other things and they needed to free-up some bandwidth. Who really knows besides GW and FW? First the Horus Heresy upgrades got hit and now it seems like they are going through their catalog and cleaning house.
I wonder what's going to get the axe next…
What do you think? Why is Forge World cleaning out these kits along with the previous ones? Let us know your crazy theories by clicking the "Load Comments" tab and dropping us a line!