It's a brand new Rumor Engine from Games Workshop and this one has us scratching our heads. What the heck are we looking at today?
We have a brand new Rumor Engine and this one looks unlike anything we've seen before. It's going to have folks making wild guesses for sure!
Equip your tinfoil helm, get your Facebook comments ready, and begin guessing wildly – it's time for another Rumour Engine…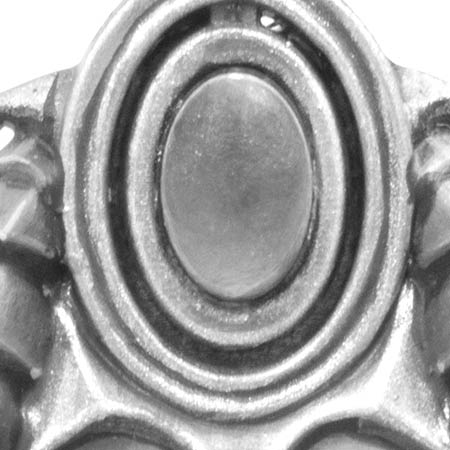 Let's see if we can break this down a bit. The oval in the center looks like it could be a gem of some type. Because of the way it's been painted and desaturated, it's hard to see but there is clearly a fade from top to center to bottom. You can also see a thin edge highlight around it as well. We've got a bring spot at the top and then anther lighter spot at the bottom – very similar to how GW does gems.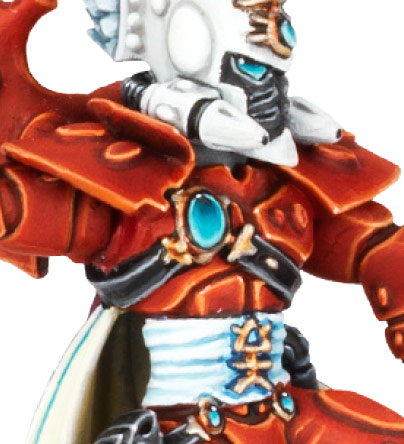 Aside from that, we've got the concentric oval shapes as well. This makes me think it's some type of console or focal point for holding the "gem" in the middle. So far so good. But here's the weird part – what the heck are the things on the sides? And what about the ridges on the bottom?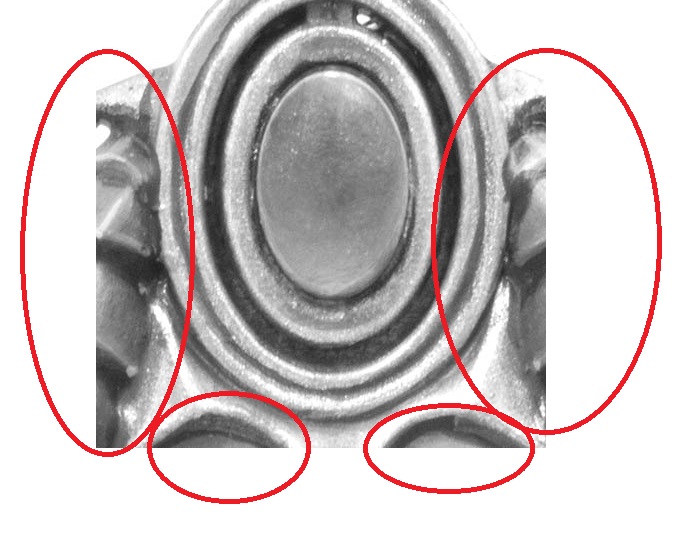 Those look like some strange chitinous armor plates – or maybe vents? That makes me think we're looking at something that is organic but that dosen't jive with the "gem" and the ovals at all. Maybe that was the point of GW showing off those bits; just to throw folks off.
I keep going back to the "gem" thing in middle as it's too prominent to ignore.  We know the Aeldari are big on gems and we've already got their codex.  The Drukhari aren't too big on gems, but they also already have their codex. The Harlequins like gem and have a book as well. You know who that leaves: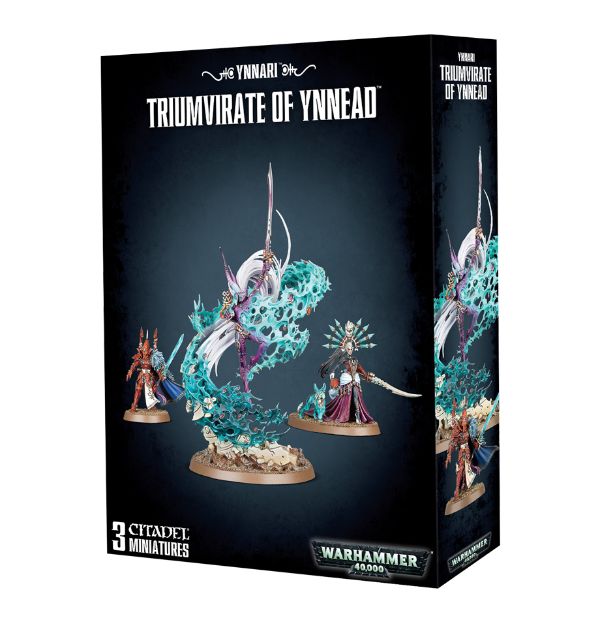 The followers of Ynnead! Are we going to see more Ynnari models? Is this release even part of their model line? I haven't even considered anything from Age of Sigmar…
Well internet – I leave this one to you. What do you think it could be? Click the Load Comments tab below and drop us your best guesses!