Let's see if this is possible to add roleplaying elements to you 40K games. Pimpcron has big ideas, but do they work?
Good to see you my fine readers. Thanks for dropping by and checking this out.
Why Add RPG Elements?
I always thought it would be neat to run a narrative 40k campaign with just a small list and tell a story that didn't involve huge armies. You could solo game it, have a friend join, or run it against a friend or two. If you are familiar at all with a game called Pulp Alley, you know that telling a narrative story with miniatures is possible and can be exciting. If you don't know about them, go check it out. It's a good game system and could make a good template for telling a story with 40k models. Also, the fourth edition 40k rulebook had awesome Kill Teams rules that new players won't know about and that should be the basis of any cool narrative stuff you do. Go on eBay and pick that rulebook up for cheap.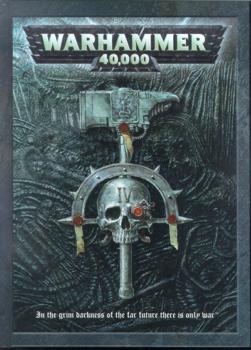 THE best Kill Teams rules, not a joke at all. So good.
Oh, and my game Brutality uses RPG elements to tell a story during battle and I like that idea so much that I based my game around that mechanic. So maybe I'm biased. But many of you have seen Miniwargaming's narrative campaigns and they tell a good story too. There are many ways to do this, but how ever you do it, I feel like this could really add something to your 40k games.

There Are Some Problems With It
Clearly, 40k is lacking in almost every RPG stats and element that you would need to add RPG elements. But then again, maybe there is something to work with. They have a Movement, Strength, Toughness, Hit Points, Attacks, Weapon Profiles, and Saves. Most of that could be used as stats for RPG rolls. But the real issue is when you try to get to Wisdom or Intelligence. If you plan on using the previously listed stats from 40k for stat checks on a D6, then I would have to suggest a scale for you to use for Wisdom/Intelligence.
Stupid (Ex: Ogryn)
Below Average (Orks)
Average (Tau Fire Warrior)
Above Average (Space Marine)
Smart (HQs in general)
 Roll of a 6 always fails
Of course, you could add more and more complexity to this, but I would actually prefer to keep it simple. I would assign a Personality to each unit that would help dictate how they would act during any social interactions, such as talking to the local population for information. This trait would also help you decide how the unit might act in a given situation.
Test Run
Let's say you have a Tac Marine squad with "Cautious" as their trait, a Dreadnaught with "Overzealous", and a Sternguard squad with "Protective". I just chose words that sounded like they might be neat for this situation. Choose some words that would make things interesting and remember that a 40k race has its stereotypes, but individual units and characters have their own personalities. My example Cautious Tac Squad could have just finished a campaign where they were ambushed around every corner. It doesn't mean they are cowardly.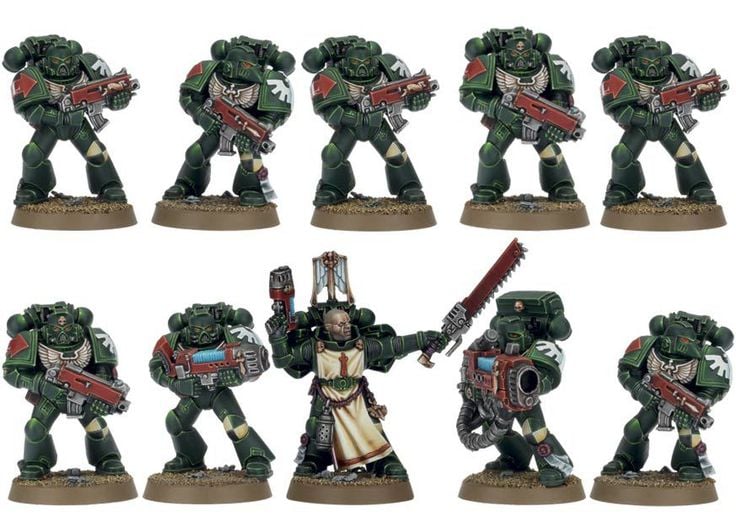 Cowardly? These guys don't run from anything; except their past. Burn.
In combat, it would seem like the Sternguard would always try to defend their allies when a threat comes up. Meanwhile the Dreadnought rushes head-long into danger and the Tact squad stays a little farther back. In a social situation, the Tac squad might be the best unit to get information out of civilians or locals if you want a lighter touch, while the Dreadnaught's zeal might be the worst unit to try.
Some of you might have an issue with doing this because you want well-defined rules. If you have a solo-gaming background it makes it much easier. For most of the gaming population, I'd suggest just assigning one word to describe each unit and if it isn't clear what they would do in a situation based off their word, roll a D6. On a 3+ they do what you think they'd do. Under that, they do the other thing you weren't sure if they'd do.
How It Could Work
Here's my example, follow this template: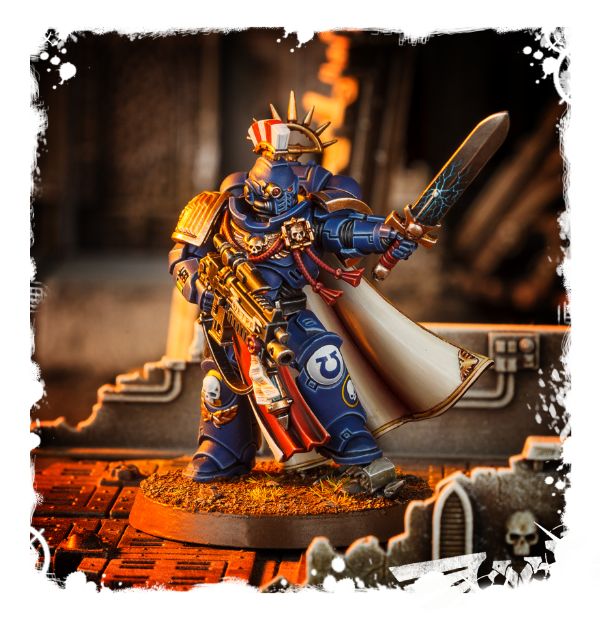 "Urgent mission, head to the Starbucks system and retrieve the Latte of Honor. Two sugars."
A Space Marine Captain gives a Lieutenant the orders to form a small task force to deal with an issue (you choose plot). He gets to hand-select a small group (500 points roughly including himself) to take with him on mission. Each unit including the Lieutenant gets a word describing them. Then you start your campaign.
If a unit is ever wiped out, we will assume they aren't killed outright but rather just taken out fo the fight via injuries. They will come back next mission after rolling on the wound chart. If they survive a mission with at least one model, they roll on the Rewards Chart. This makes them better as time goes on and it gives a feeling of progression.
Wound Chart Example:
-1 Toughness
-1 Strength
-2 Movement
-1 Leadership
-1 Weapon Skill
-1 Ballistic Skill
Rewards Chart Example:
+3 inches to Advances and Charges
Re-roll 1's to Hit Melee
6+ Feel No Pain (or +1 if they have it)
Additional -1 AP to Ranged and Melee attacks
+1 Toughness & +1 Strength
Re-roll To Hit rolls
This could be a lot of fun with one or more people and makes the campaign manageable. What if Tau and Eldar sent a joint task force to accomplish a mission? What if Dark Eldar needed Ork Mercenaries to assist in a secret mission? Try it out, but I would use Pulp Alley as a template if you want a more social-interaction focused story. They have nice rules for that.
Have you ever tried anything like this? Would you?
Hey friends! Want to become a Pimpcronian?
Come join my Dynasty on Patreon if you enjoy my work. I promise I will love you forever.
Special thanks to Casey L., Andy B., Collin M., Caleb Y., Brendan, and Mandy  for joining yours truly on Patreon!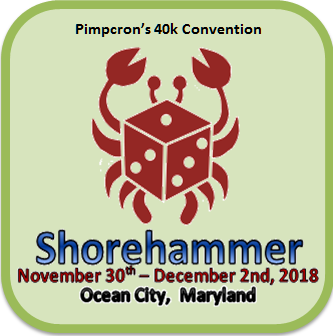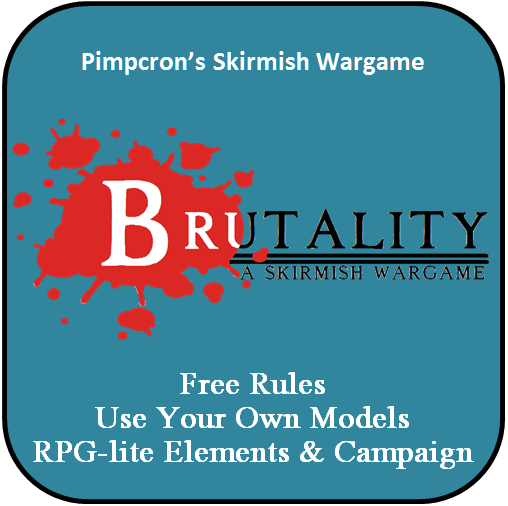 Or contact me at [email protected] for the latest rules if you don't do the Facebooks.