That's right folks, it's time to take a look at the models you'll find unveiled at this year's Gen Con. Get a glimpse of them here first. We've got a monster enjoying a frosty cold one, Rocketeers pin-up style, and more.
Privateer Press has some amazing miniatures coming out soon–and at Gen Con you can find them letting down their hair, so to speak. It's a time to kick back and relax and enjoy a refreshing beverage, which is what the latest version of Cthulgrosh–Brewgrosh.
via Privateer Press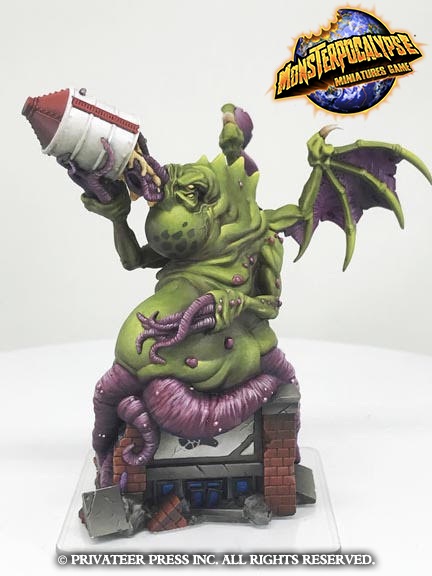 Brewgrosh comes with his full rules and is ready to drink and destroy his way alongside the forces of the Destroyers Agenda.

For our fans of the flame, Potentate Severius will make his debut. Our second prequel 'caster, Potentate Severius joins Lieutenant Allister Caine, who flashed onto the scene at Lock & Load. Furthering the fiery offerings, High Exemplar Cyrenia, the Shrine of the Lawgiver, the Exemplar Warder, the Exemplar Cinerator Officer, and the full Exemplar theme box will also be available.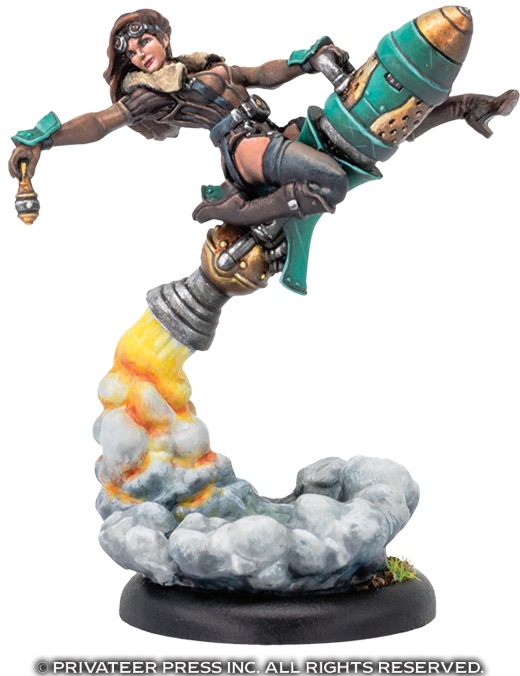 Not to be outdone in the fire department, the forces of the Crucible Guard will be expanding at Gen Con. Aurum Ominus Alyce and Aurum Adeptus Syvestro are ready to lead forth the Storm and Assault Troopers and the terrifying power of the Vulcan. If taking to the air is more your speed, both the Rocketmen and the Rocketman Ace will be on hand to bolster your forces.
And of course you can also see assembled here the 'Casterdraft Trophies, getting primed and ready for the massive 'Casterdraft event, which, if you hadn't guessed from the content of the rest of this article, is going down at this year's Gen Con as well. So whether you're looking for Monsterpocalypse, Warmachine, or even Hordes, you can find something new and exciting for your tabletop from Privateer Press.
Okay but what I want to know is, does the Rocketgirl Rider have rules?