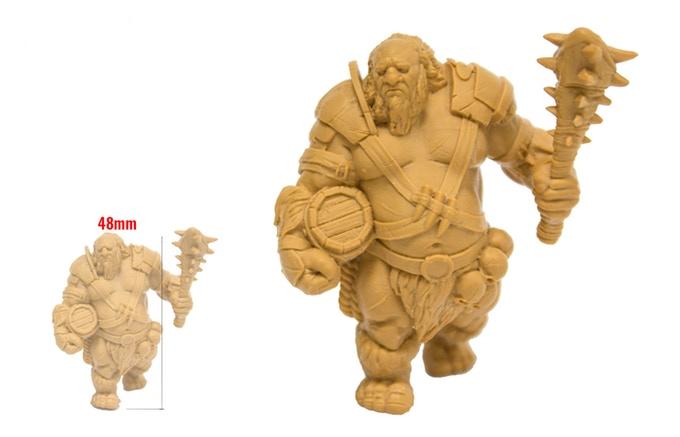 Demonic hordes, rampaging ogres, and hardened generals. Come check out this week's batch of Kickstarter highlights!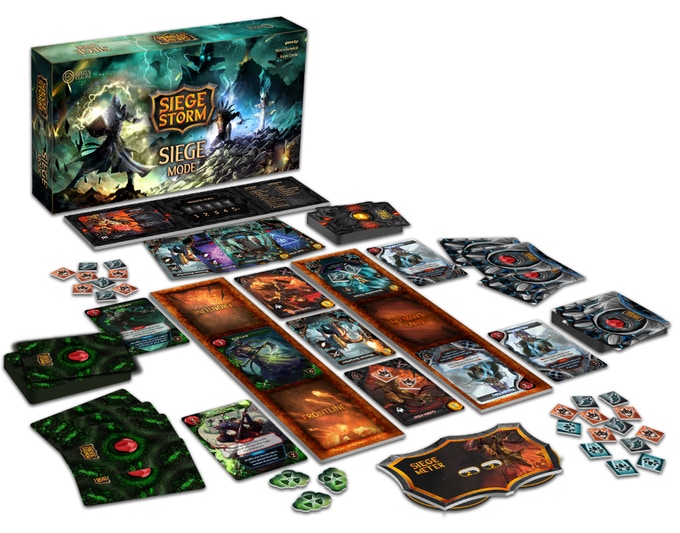 Awaken Realms are well-known for their massive board games featuring intricate miniatures, but with their new Awaken Realms Lite label they wish to also get in the business of producing smaller, more affordable board and card games. Their first project is SiegeStorm, a competitive card game that takes a box set approach along the lines of Fantasy Flight's Living Card Games concept. SiegeStorm is designed to be simple and easy to jump into, and features only one type of card. These cards all have multiple abilities and ways to use them though, including playing them on the board as a minion, recycling them for mana, or casting them as a one-off spell. The meat of SiegeStorm is 1v1 duels, but the game does feature solo and co-op boss decks you can fight against. You can purchase everything for £30/$40.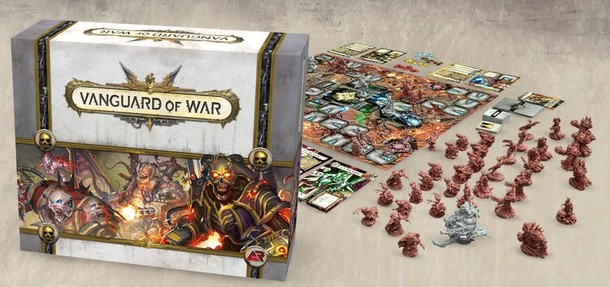 Archon is back with a second print run of their tower defense miniatures board game, Vanguard of War. Four players must work together as a team of upgradable heroes defending a church against waves of demonic invaders. This second print run will give newcomers a chance to get in on the action, while returning players have plenty of new goodies to look forward to. The main new content in this campaign is the Heroes Versus Zombies expansion that adds new enemy types, additional heroes, items, turrets, and a unique movement mechanic based around warp gates. Pledges start at $39 if all you need is the Zombie expansion, but go all the way up to $349 for hardcore fans.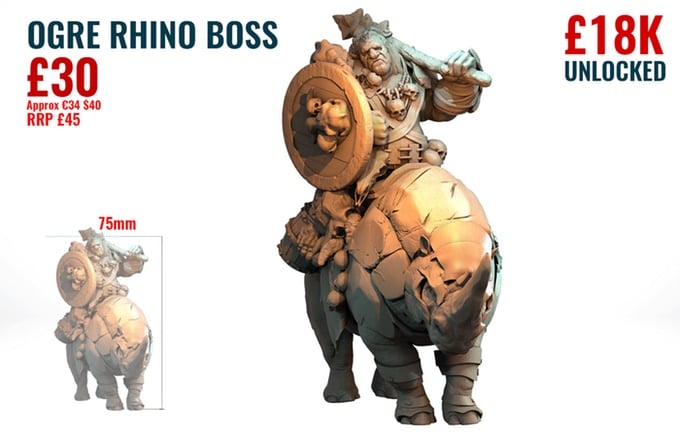 Atlantis Miniatures is currently funding their next line of monstrous 28mm resin miniatures. As the name implies, this campaign will supply you with a sizeable warband of vicious ogres, including heroes like warbosses, shamans, butchers, and a boss mounted on armored war rhino. You can get a bundle that includes all 19 unique sculpts for £150/€170/$199.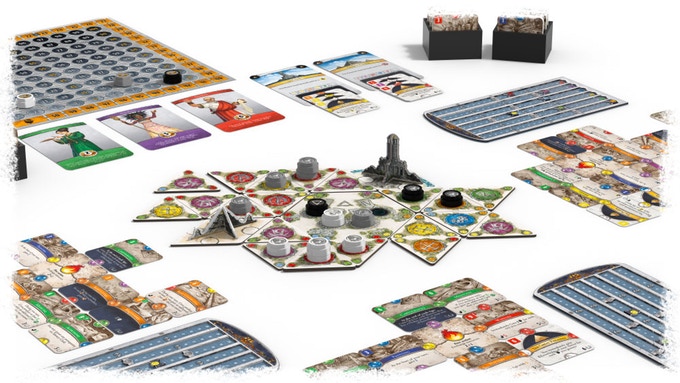 Dominations is a civilization-building board game for up to four players. Take control of a fledging ancient civilization and turn it into a global empire that will be remembered throughout the ages. Unlike some empire management board games, Dominations does not feature any player elimination or direct military options against your rivals, opting instead to focus on founding vast cities, towering monuments, and expanding your people's culture and knowledge. Expansion and resource gathering mechanics are loosely based on Dominos, and revolve around placing triangular tiles with matching colors to build up bonuses. You can buy the full game for €45/$53.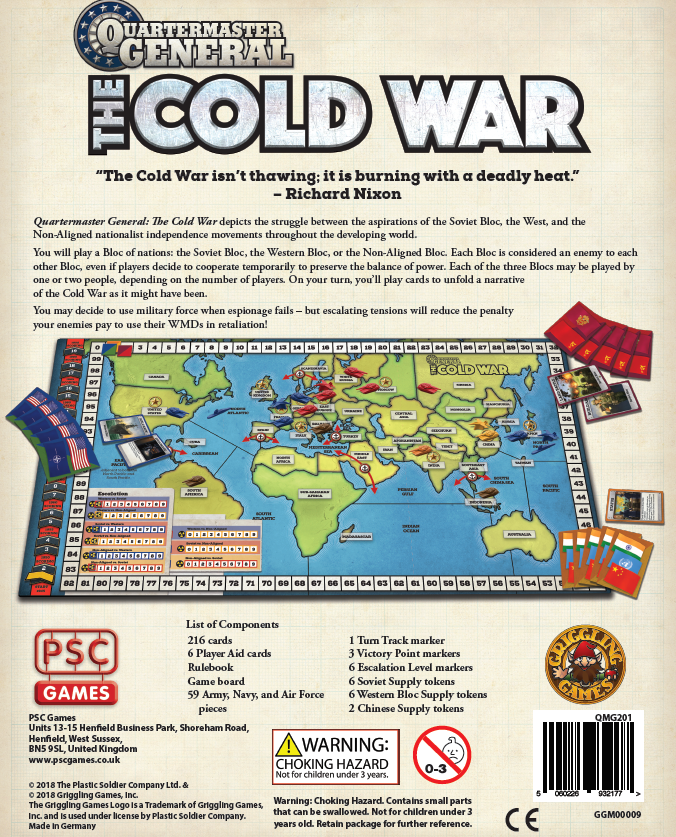 Finally, we come to a new card-driven wargame in Ian Brody's Quartermaster General series. This time, players will take on the roles of the major powers throughout the Cold War on their mission to reshape history. Play as the Soviets, the Western Powers, or the Non-Aligned nations of the developing world as you engage in espionage, aggressive negotiations, direct military action, and in the worst case scenario, WMD exchanges. Being too aggressive has its downsides in the form of penalties and increased support from the international community for opposing players to escalate their power plays. The standard pledge is £42/$56, or you can buy a bundle for £76/$101 that includes the original Quartermaster General: 1914.
~Which Of These Campaigns Caught Your Attention?