As the Space Wolves battle the Genestealer Cults for control of Vigilus, this beleaguered world swims into focus on the center of the Galactic stage.
With the unveiling of the new models at the Warhammer Citadel grand opening, it seems like there's at least a little bit of truth to the rumors we had crop up earlier this week. With that in mind, let's turn our attention to the embattled world of Vigilus, which stands astride the Nachmund Gauntlet–one of the precious few passages through the Chaos rift that has bisected the galaxy, making it a key supply line for Imperial worlds that would be otherwise cut off. Of course the other factions in the 40Kniverse have plenty of reasons to travel to this world as well, and especially if the rumors bear out that we're going to see more factions get small releases as a part of an ongoing narrative here, it's worth thinking about what they could want.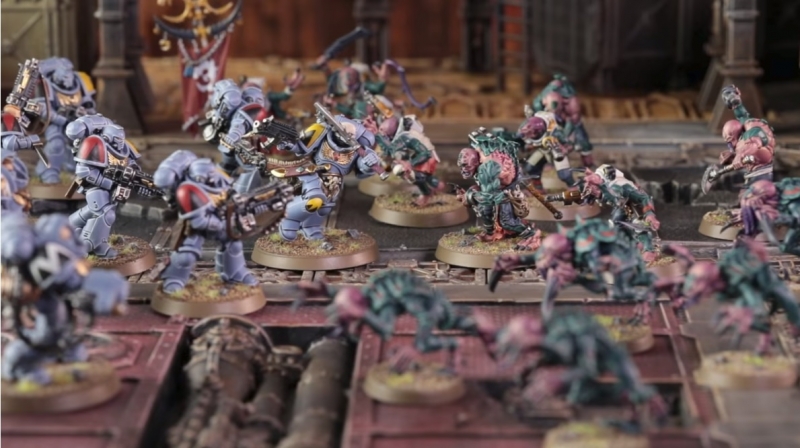 This might give us a little insight as to what to expect. Let's look at what we know. First off–we know that Genestealer Cults and Space Wolves are already there (along with the Ad-Mech and Militarum). They're getting their Codexes, presumably as part of this narrative, so cross them off the list. But Genestealer Cults, full army that they are, are a vanguard for Tyranids. Which is one of the big rumors, that we're going to be seeing more of these before the year is out. So let's start with them.
Tyranids
It makes sense that we'd see more Tyranid models released as the Genestealer Cults, hunted down by the Space Wolves send out their psychic distress through the beacon that every Patriarch serves as anyway. The Hive Mind will doubtless have an interest in devouring protecting the world that their hybrid children have laid claim to. If they are going to be laying siege to this world, it stands to reason we'd see some heavy firepower backing up these forces. If the Tyranids want to take this world, they'll have to try.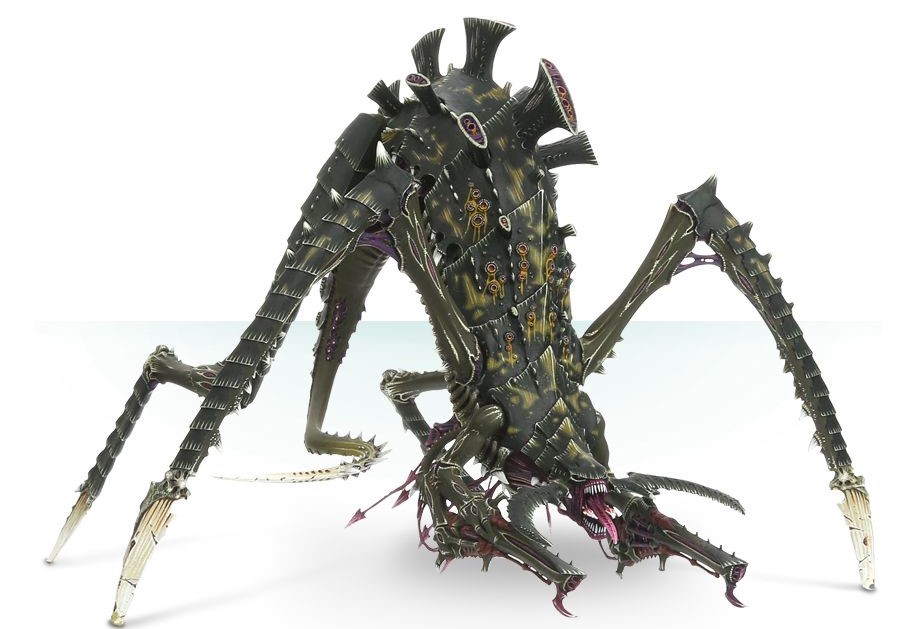 More of this please. Got a few more bugs to work out of the rules.
And we're hoping that means Bio-Titans. Right now 'Nids are in a tough spot when it comes to dealing with superheavies. Sure they can, because you can pretty much deal with everything when you take 270 'gants, but there's no denying that they have a tough time with Knights and other Lords of War–a category they're missing entirely. A Bio-Titan would easily round out the 'Nid list and at the same time could be accompanied by some smaller guys, troops specially engineered to take down Space Wolves. Maybe some other kind of predators–or just new weapon options for existing kits. But the Tyranids aren't all.
Death Guard
This one is a little bit more of a stretch, but bear with me. So–we know that we'll be seeing the return of the new Death Guard models from the Dark Imperium set later this year–but I don't wonder if that's the last we've seen of these bubotic bad boys. Nurgle is waxing gibbous right now, and it wouldn't be too hard to imagine the Death Guard getting a little more putrescent reinforcement to help seize this world from the Imperium. After all, the more they can close off the Imperium Nihilus, the more worlds Chaos can consume. Fun times had by all, don't you know. Speaking of people with Death in their names though.
Death Watch
The Death Watch, besides sharing their first names with the forces of Nurgle are experts at hunting down deadly Xenos threats. They're called in whenever a world is overwhelmed and planetary death seems imminent.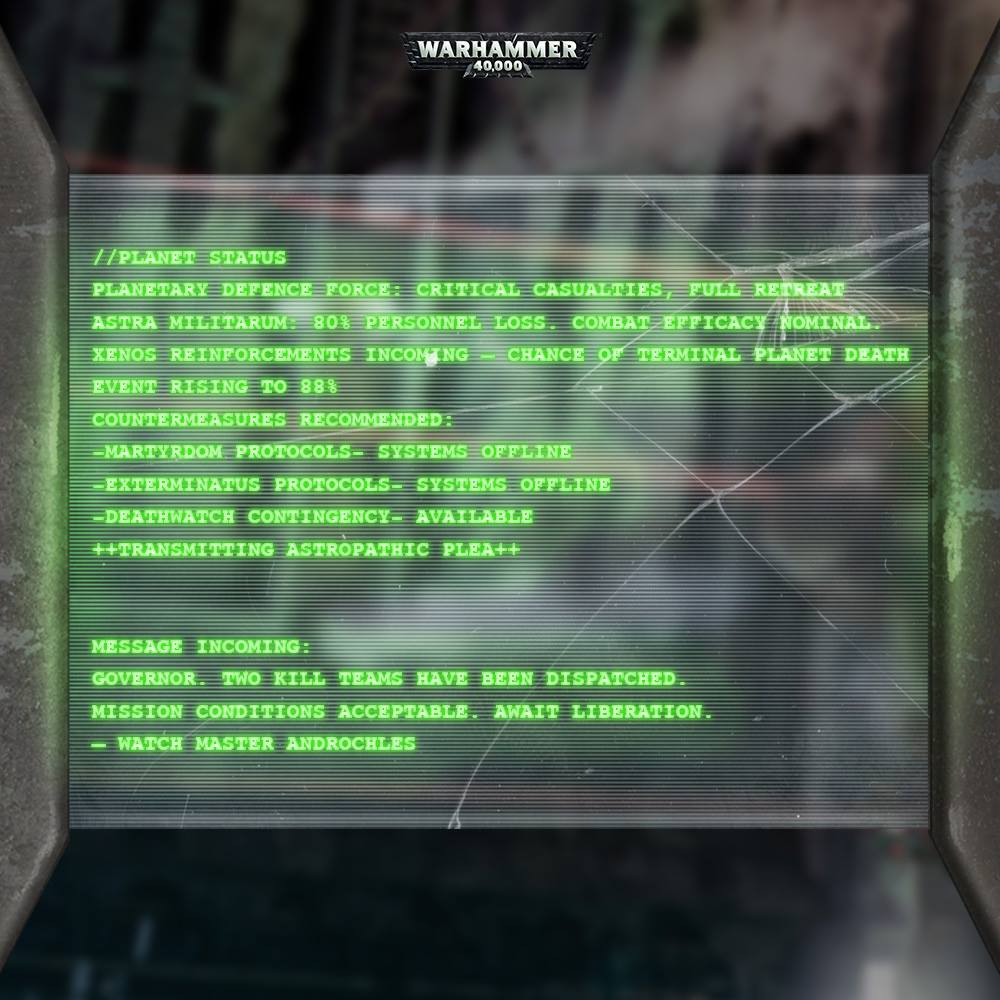 If a Tyranid invasion showed up–especially if they show up in force with new forces that haven't been seen before, or in ways that threaten the Imperium Nihilus, it stands to reason that we'd see a Death Watch dispatch. Their Codex is a little light on material–Primaris Kill Teams are amazing and all, but what other tools might they have at their disposal? New weapons? Or maybe just another named character or two.
T'au
I mean, a world that stands on one end of a safe wormhole sounds awfully familiar–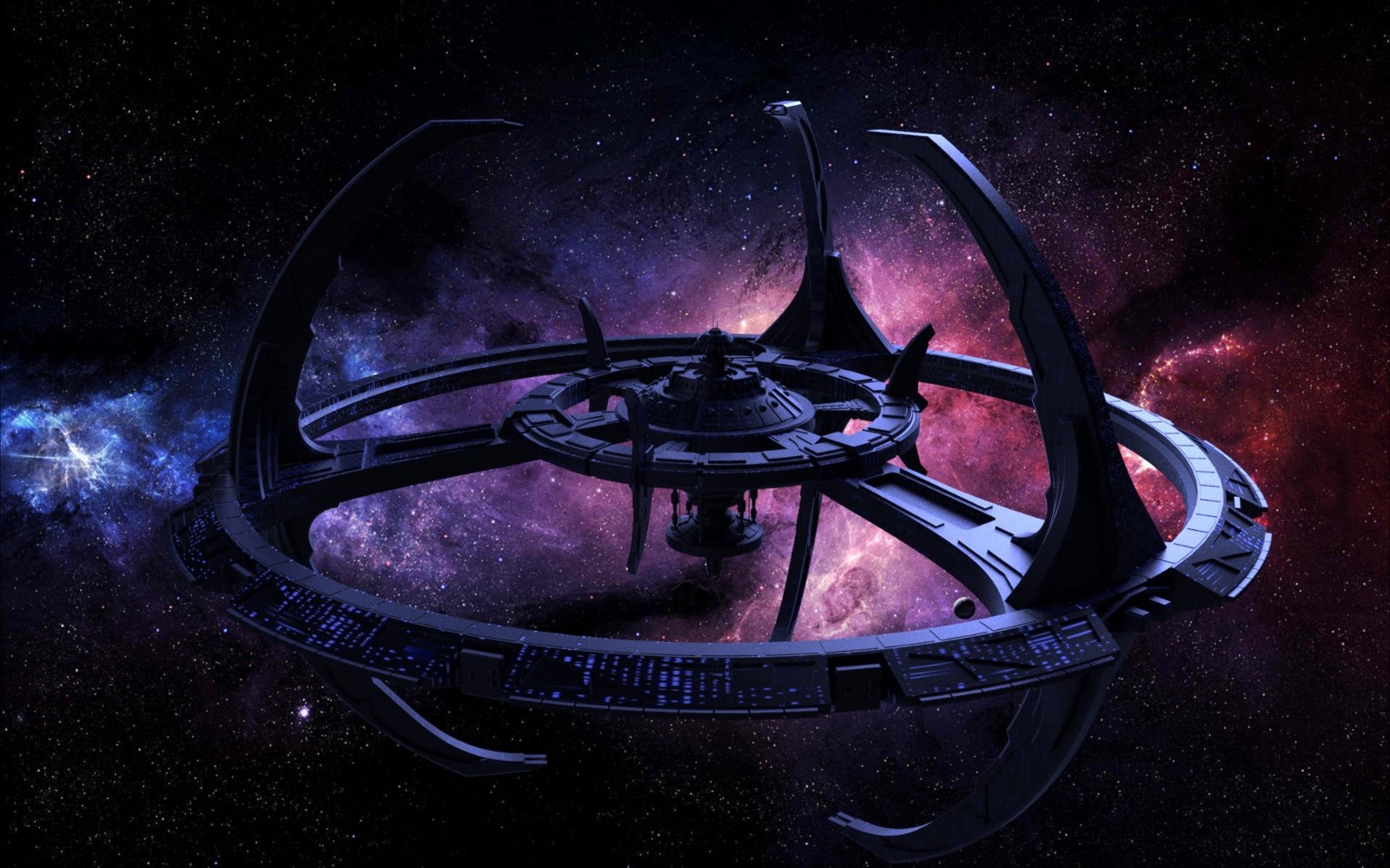 –not what I meant, but the T'au expedition across the Wormhole, with T'au forces that have been changed by their isolation from the Ethereals seems like the perfect way to introduce new forces to their army.
(A)Eldar(i)
It just wouldn't be GW putting out new models if the Space Elves didn't get something. The Ynnari could use a boost, maybe their scheming behind the scenes forces draw them to some weird energy that's radiating out of the Nachmund gauntlet?
If we start seeing smaller releases for each of the factions, what do you think we'll see? What do you hope we'll see? And what do you hope we don't?