Tooth and Claw is bringing a new batch of Genestealer Cult models to the table and they are getting some new rules to boot! Come check out what's coming for the servants of the Four-Armed Emperor.
The new boxed set from Games Workshop is looking pretty enticing for Space Wolves and Genestealer Cult players alike. A couple of days ago we got an idea of what the miniatures in the box would be. Yesterday we got a better look at the Space Wolves and what their impending Codex will have in it. But today, GW is turning the spotlight back on the Genestealer Cult in fantastic fashion.
The GSC are getting a new unit and some improvements on existing ones. For starters let's meet the new Abominant!
"Abominants are Aberrants chosen by the Patriarch of a cult to lead their hulking kindred. Guided by imp-like Mindwyrm Familiars, each is imprinted with a portion of their master's genetic material, swelling their already prodigious frames with mutant muscle and granting them a saintly status among the rest of the cult."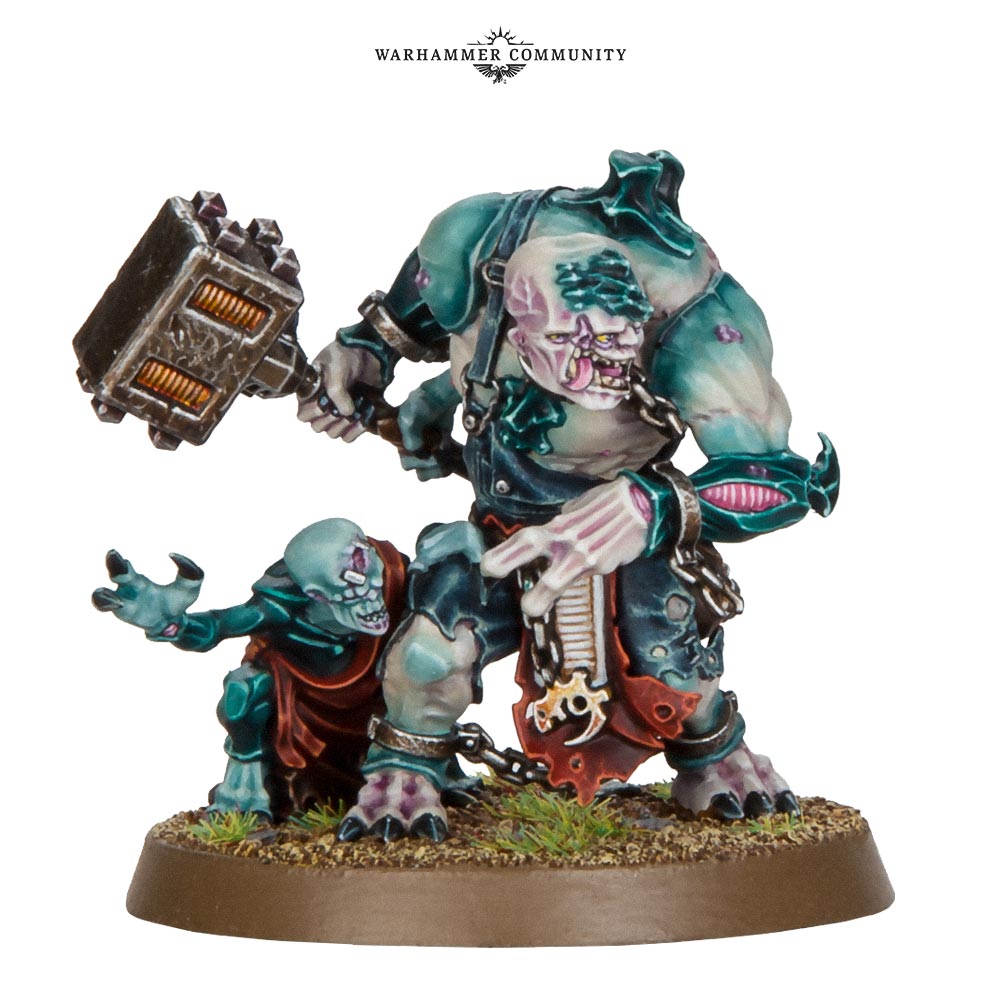 This new Abominant hits HARD. Harder than a Lascannon, actually. His new fangled Power Sledgehammer is not only great for smashing rocks, it's also fantastic for bringing down…pretty much anything it hits!

While we don't have a strength stat on this chap just yet, regular Aberrants from the Index have a strength of 5. And GW pretty much confirmed this guy is strength 6 with this line:
"…an effective strength of 12,"
So ya, that's good enough for me. The real icing on this GSC flavored beefcake is that the Damage for this attack is 3-6 per wound – That's a spicy meatball! Take that Captain Smash. I really want to know how many attacks this big guy is going to get to swing with now…
And then there's this guy – The Mindwyrm Familiar: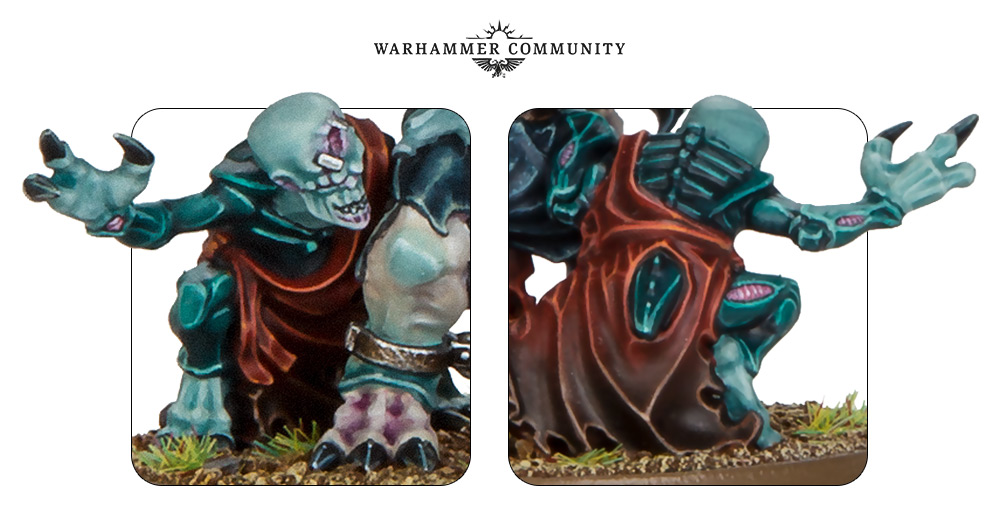 All we know for sure is that this little gremlin is going to be able to "mess with enemy Psykers" in game. I'm guessing he'll be able to either do a Deny the Witch or something that messes with their minds (like Shadow of the Warp).
By himself, this is already a great addition to the Genestealer Cult army. But that's not all they are getting – the Abberants are getting a new kit with some changes as well:
"Aberrants have been upgraded with a brand new kit, featuring a host of grisly customisation options, a choice of weapons and mutated brethren known as Hypermorphs – especially "gifted" Aberrants with special weapon options of their own, from their mutated tails to signposts."
Sweet! I can't wait to get my hands on that new plastic crack. Plus those Hypermorphs sound interesting. And who doesn't want to use the signpost guy!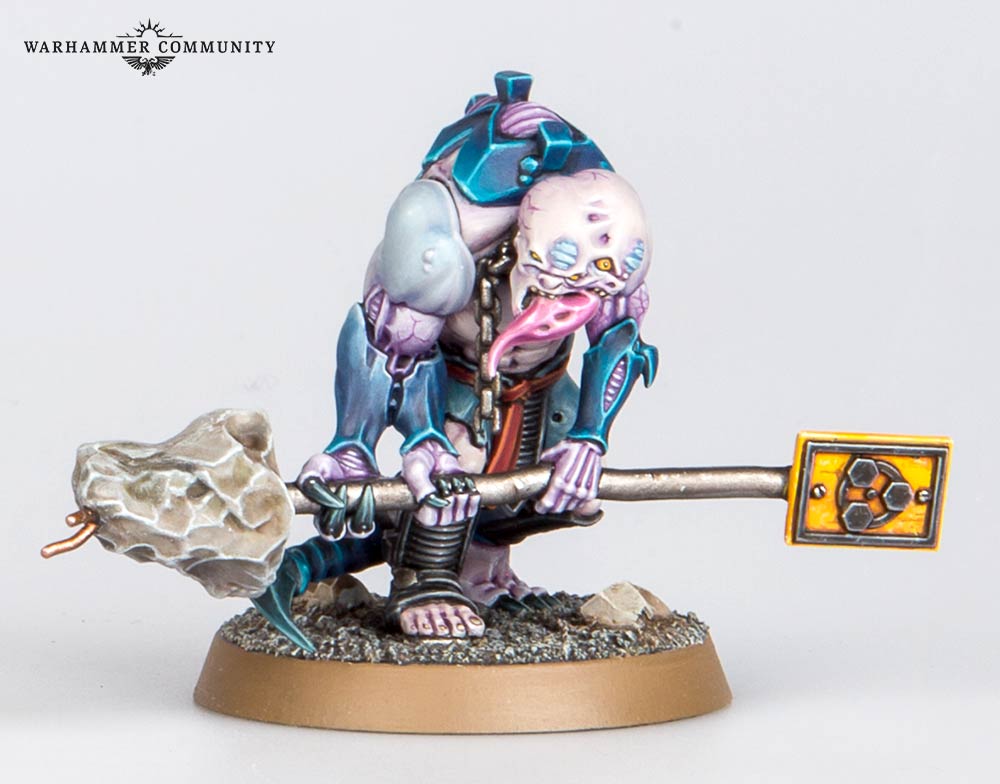 The new kit and the Abominant go hand-in-hand. In fact, you're going to want them near each other for this new aura buff as well:

Converting 6s into 2 hits is nice – that's going to help with their attack stat. But wouldn't it be nice if those Power Picks helped you deal with hordes a little easier too? Looks like GW thought of that:

Considering Abberants only had 2 attacks in the index, this basically doubles that. Sprinkle in the possibility to pick-up some extra hits and suddenly that unit is looking a LOT meaner. Also remember that these are STILL GSC and their Cult Ambush rules still work on them – getting them danger close and nailing an enemy unit with an assault is a distinct possibility. Just remember to bring your fancy Icons from Chapter Approved: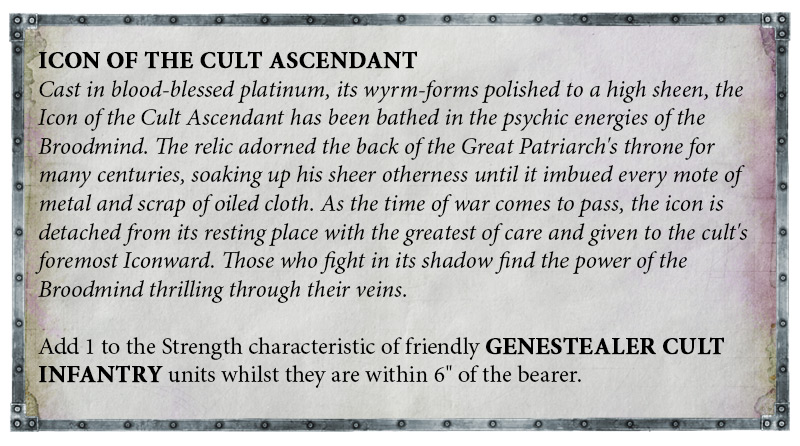 Yeah that's going to sting quite a bit. And before anyone start to argue about it, check the Designers' Commentary: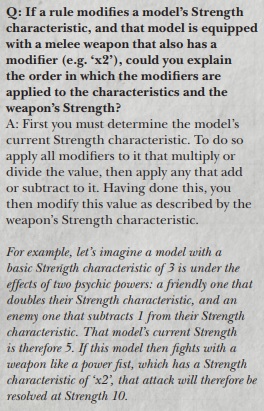 By my math, the Strength of the Abominant is going to be "I wound you on a 2+ or 3+ anyways."
Tooth and Claw is coming soon from Games Workshop – and the Genestealer Cults aren't far behind…