That's right folks, you've seen the new Ork Buggy all put together. Now take a look at its constituent parts–we've got a look at the sprues, and some of the other things you'll find inside the Speed Freeks box.
The new buggy might be the new hotness, but what else comes along with it? Because it seems like that's what's in Speed Freeks, rather than just a box that's an Ork Buggy–which we'll probably also see. Fortunately, the folks over at Sprues and Brews have got a look inside the box, so let's take a look at plastic surrounded by other plastic, and check out the custom dice and other stuff as well.
via Sprues and Brews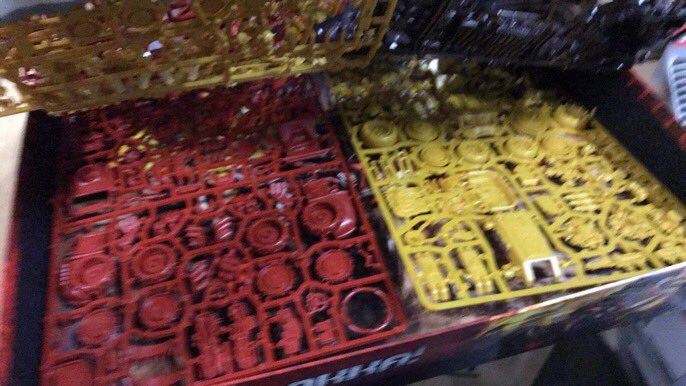 As you can see there's all the bits going on–but they come in colored plastic, which definitely lends credence to the idea that this is some kind specialist game. Though everyone does know the red ones go faster, so the red orks seem to have an advantage over the yellow orks. At any rate, here's another look inside the box: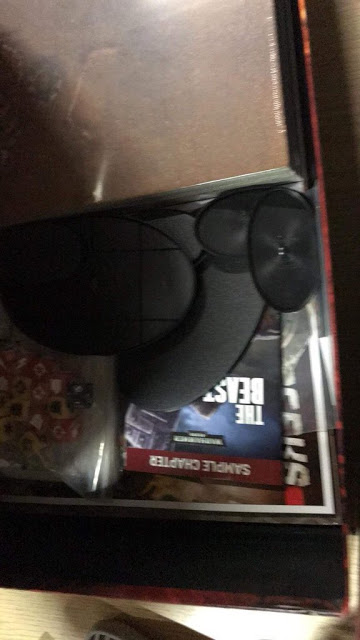 You can see a bunch of custom dice in the corner there, along with some large bases and a "Sample Chapter" that's maybe about how you'd put your different Ork racing clubs together? At any rate, this does kind of feel like a specialist game, but one that also brings us a new buggy. I don't know if this is a specialist game that will see a wider release–but one thing we can all agree on is that the new buggy is majestic.
The pinnacle of orkgenuity. We'll have to wait for Orktober to see what else is coming out, but until then–we here at BoLS feel the need. The need for speed.
What do you mean we don't have permission to buzz the tower?