Check out the new Seraptek Heavy Construct heading your way from Forge World and it's bringing some MEAN guns to bear! Plus a new hero is coming to pre-order for Necromunda this Friday.
It's been a while since the Necron Players have had something to get really excited about. But thanks to Forge World, there is a new metallic minion crawling forth to do your Overlord's bidding. Say hello to the Seraptek Heavy Construct!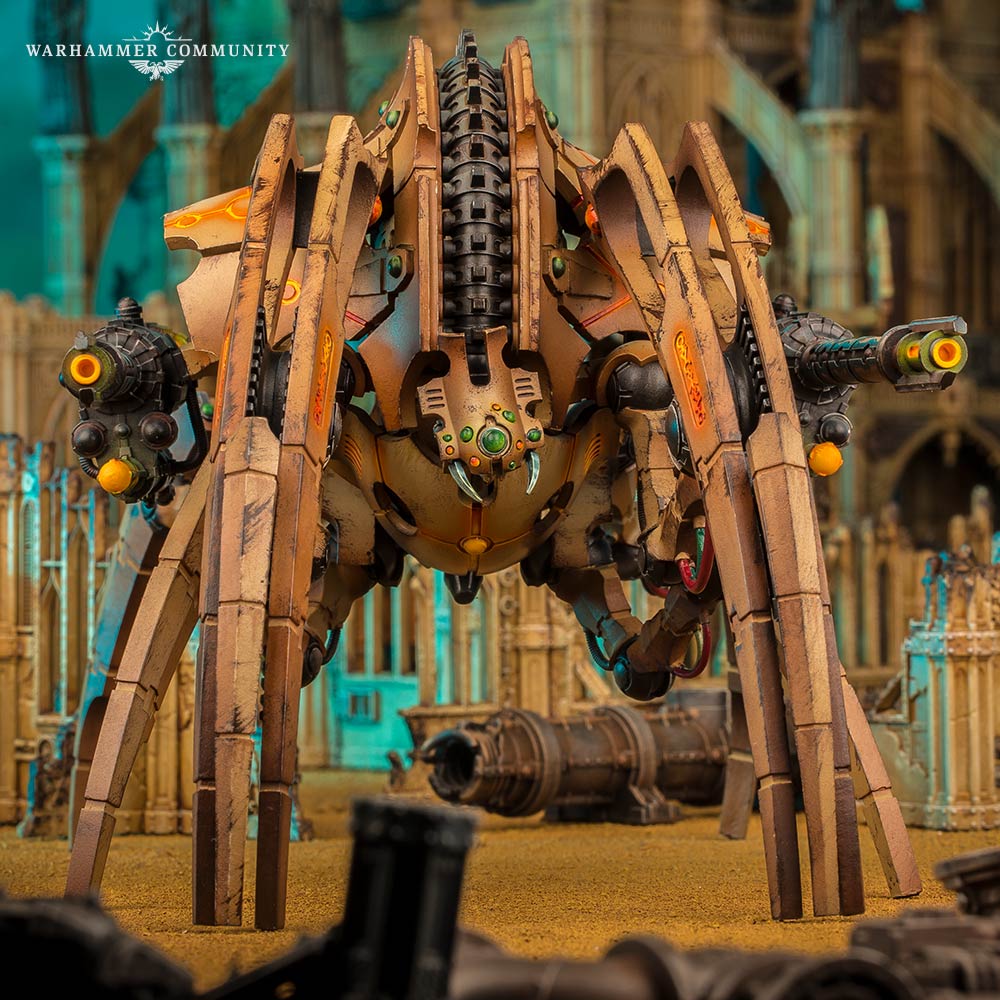 GW was also kind enough to show off one of the guns this thing will be packing – the Singularity generator:

This gun has the potential to roll-up 54 damage on a target – that's NOT counting the potential 9 MORE Mortal Wounds this thing could score. Yes, you'd have to roll absolutely perfectly but that's why we play a game with dice, right!? The standard load out for this new Spider-Walker includes TWO of these guns. But from the look above, it's a safe bet that Forge World has even more weapons cooked-up for this one.
Necromunda's New Boss
Also announced from Forge World,  Kria the Huntress is getting a model and it will be available for Pre-order starting Friday.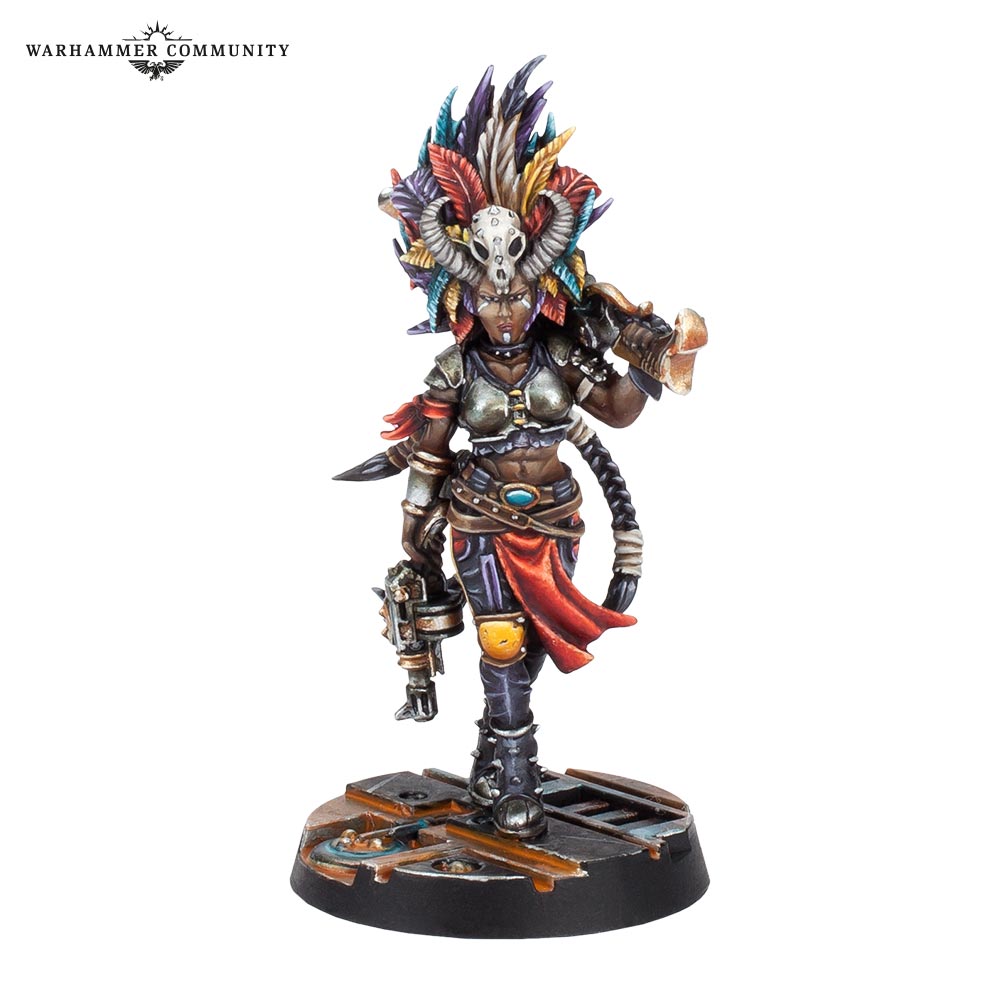 Fresh from the amniotic tanks of House Escher's alchymyst fleshteks, the death-maiden known as Kria the Huntress will soon be turning the Necromundan underhive into her own personal hunting ground. She serves as one of the matriarch council's top enforcers, fighting at their sole discretion alongside other Escher Gangs (though a suitably generous bribe will certainly aid any request for her intervention as a Bounty Hunter).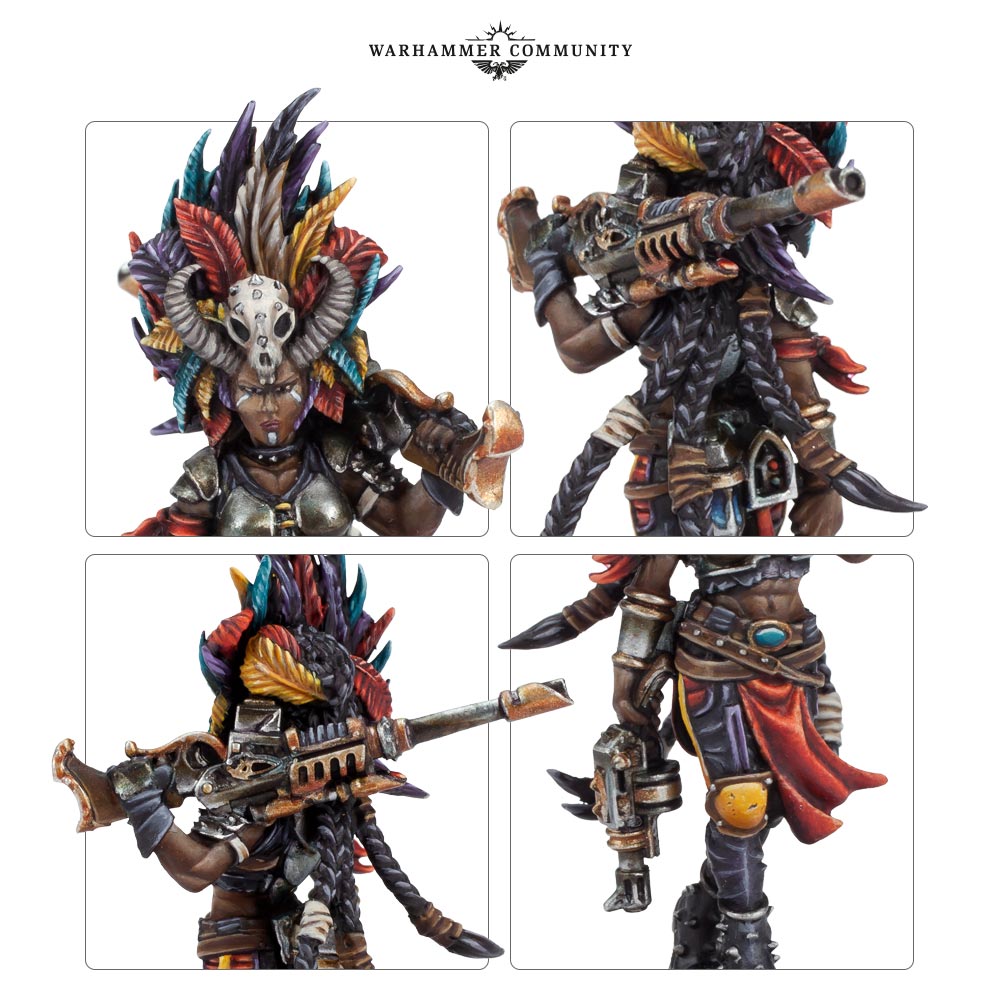 Those are a pair of pretty sweet looking models coming from Forge World. I would NOT want to run into either one of those in a dark alley.
What do you think of these new models from Forge World? That Necron Construct is looking mighty tempting!