Troops are an essential part of 40K; whether securing objectives, running en masse towards the enemy line to keep your characters from getting targeted, or filling out the requirements of a detachment to add valuable command points to the army, troops win games. But which ones are the best?
Now that 8th Edition has been out a while, and we have a more robust suite of Codexes available to us all, it's time once again to demand objective results from a subjective matter. We're talking of course about troops. You know, the guys you take in 5-man squads so you can fill out your force org chart, or the ones you take in droves so you can overwhelm your enemy with devastating firepower, or the ones that are pretty much as good as anything else in the army, so you may as well take them. Every army has them, but they are not all created equally. These are our favorites, for various reasons, but feel free to share yours.
Intercessors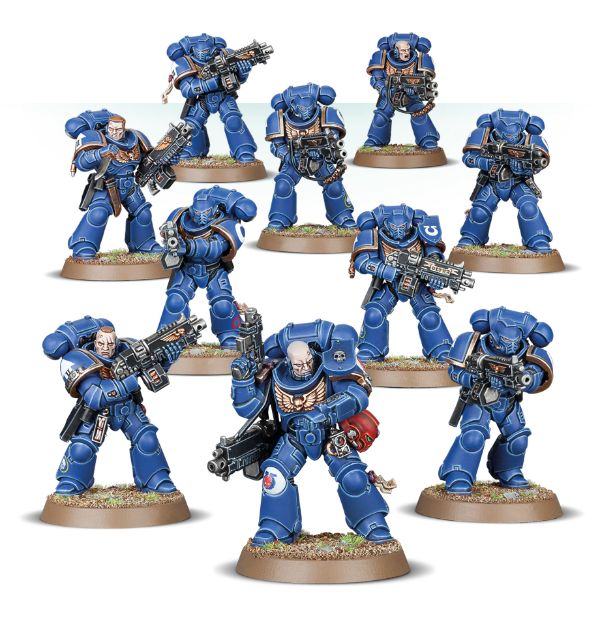 These guys feel like Space Marines always should have. Even if you don't like the fluff behind their creation–I do, and am eagerly awaiting Belisarius Cawl to issue the secret order he's programmed into the genetic makeup of these Primaris Marines to activate the Mechanicus Protocawls… but even if you don't like that, there's no arguing that a squad of Intercessors feels like a Space Marine. It's kind of amazing how much a difference one extra wound and one extra attack makes. But they can go toe to toe with enemies above their weight and still come out ahead. A dug in squad can be hard to shift off of an objective, and they just feel fun to use. The larger models feel and look good on the table, you can't really go wrong with Intercessors.
Necron Warriors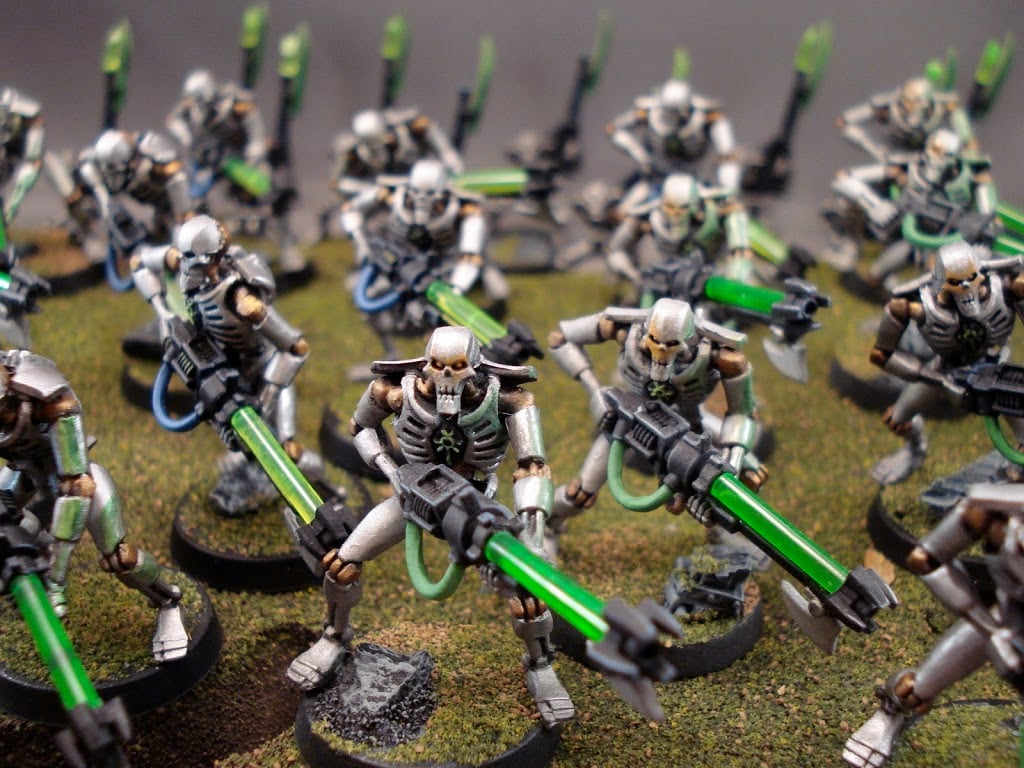 Speaking of tough to shift off an objective. Warriors fill out the second spot on our list. Whether armed with Gauss or Tesla technology, these troops are perfect for engaging with pretty much any humanoid enemy out there. Sure, for tougher tanks and the like, you'll want to call on heavier weaponry, but whether through volume of fire or leveraging AP against tougher enemies (like the intercessors above), they are both resilient and good at cracking heavier infantry.
Custodian Guard Squad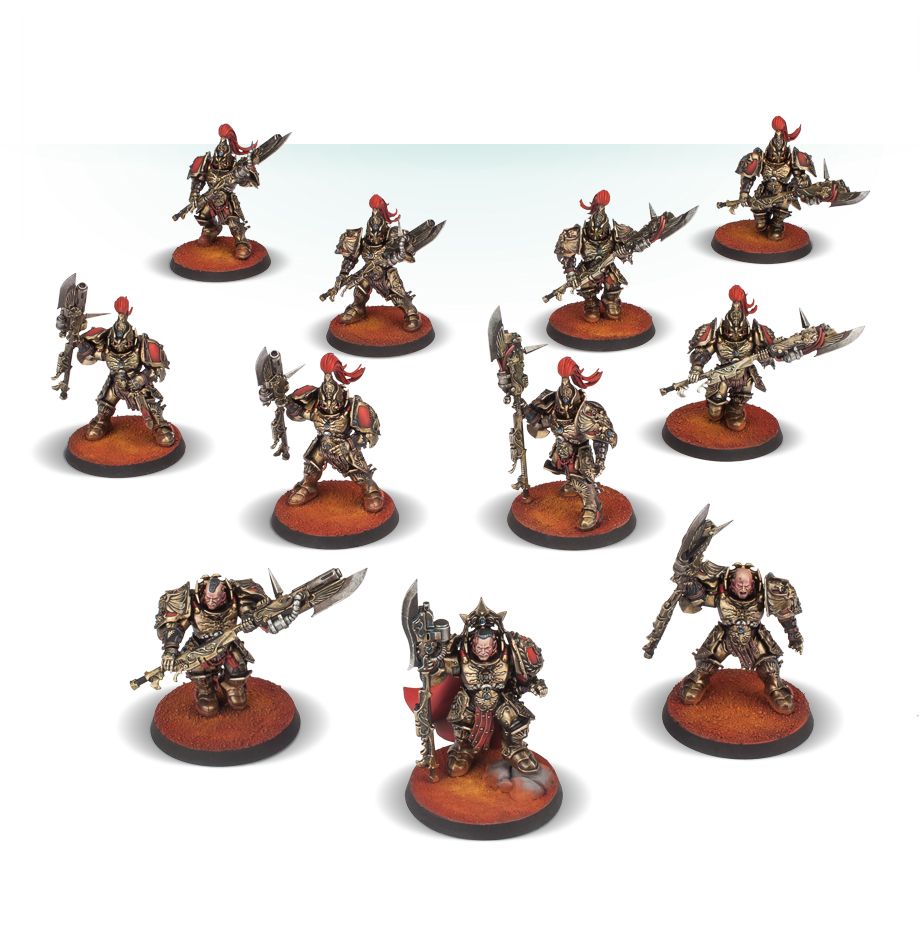 Okay for sheer effectiveness though, you can't really beat a squad of Custodian Guard. With their gunspears and gunswords and surprisingly not gun-equipped shields, they are a swiss army knife that is made out of the most adamant materials. You really have to try to kill them, a squad of Custodian Guards can draw firepower that would utterly devastate the rest of your army. That said, they are incredibly expensive, but if you can take them in your soup, they are a luxury ingredient that, like truffle oil, invariably ends up being worth it.
Chaos Cultists
Everyone's favorite cannon fodder here at BoLS. If you've watched our streams, then you know that the cults of Chaos are full of individuals who should (and will) by all rights be killed by either the ruinous powers they serve or the heroes of the Imperium/foul xeno monsters they are routinely brought to bear against. But cultists keep coming, in droves, in the face of inexorable death. Dying faster than Guard, even, the Cultists of Chaos are a testament to the enduring spirit of…well not humanity exactly, but we're also taking them because there's nothing like having one cultist survive only to return as strong as ever as the Tide of Traitors rolls back in.
Boyz
Okay but for sheer fun though, there is nothing quite like a bunch of Boyz. The Orks are the best. Whether you're killing them in droves, or getting krumped when a mob finally hits your front lines and then rolls over everything, it is just so much sheer fun to see massive mobs of boyz and their toyz rolling down the table at you. With a chant of 'ere we go, 'ere we go, they sing the song in all our hearts: Orks Orks Orks Orks Orks Orks Orks Orks Orks.
These are our favorites–what are yours? What troops keep finding their way to your army lists?