The venerable Inferno! magazine, the first-ever publication from the Black LIbrary, is back after 14 years away. Now, instead of a magazine it's an anthology of short stories set in the worlds of Warhammer.
That's right, Inferno!, which helped launch many a Black Library publication/author, is back. Now taking the form of a short story anthology, it brings the old and the new together so you can find your favorite Black Library authors like David Annandale and Gav Thorpe alongside new authors with their own stories to tell. The first volume is available for pre-order now! Let's take a look.
via Warhammer Community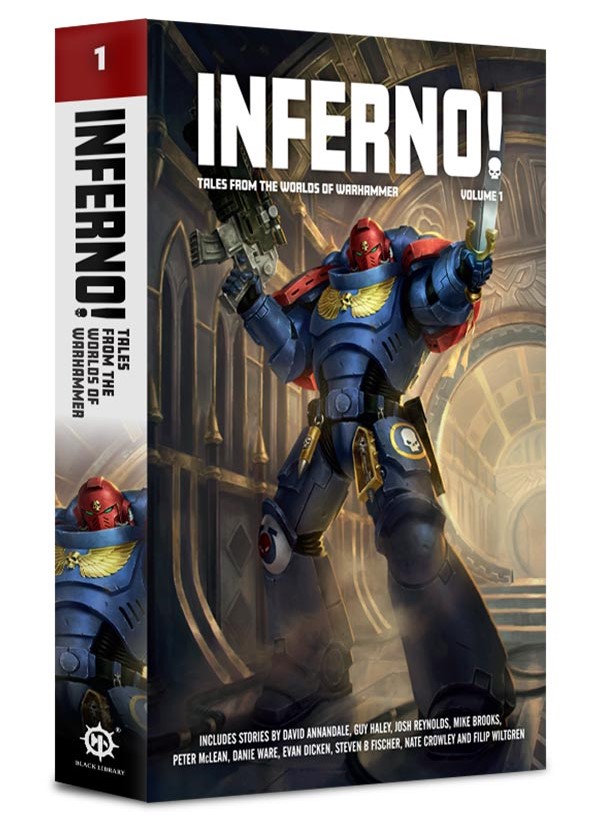 Inferno! is back in a brand-new format and packed with more amazing stories than ever before. Today sees the long-anticipated launch of Inferno! Volume 1, the first in a new series of short story anthologies that combine tales from new and up-and-coming authors with stories by Black Library favourites.

This first volume has a lead story by David Annandale starring the Ultramarines – 'The Unsung War' – alongside the Black Library debuts of Steven B Fischer, Nate Crowley and Filip Weltgren, plus seven more tales by authors old and new. In this book, you'll delve into the underhive, battle across the Mortal Realms, witness the horrors of the Dark Imperium… and even take a trip back to the world-that-was with two never-before-seen Warhammer Chronicles stories by Josh Reynolds.

Inferno! Volume 1 is available to pre-order now in paperback and eBook editions.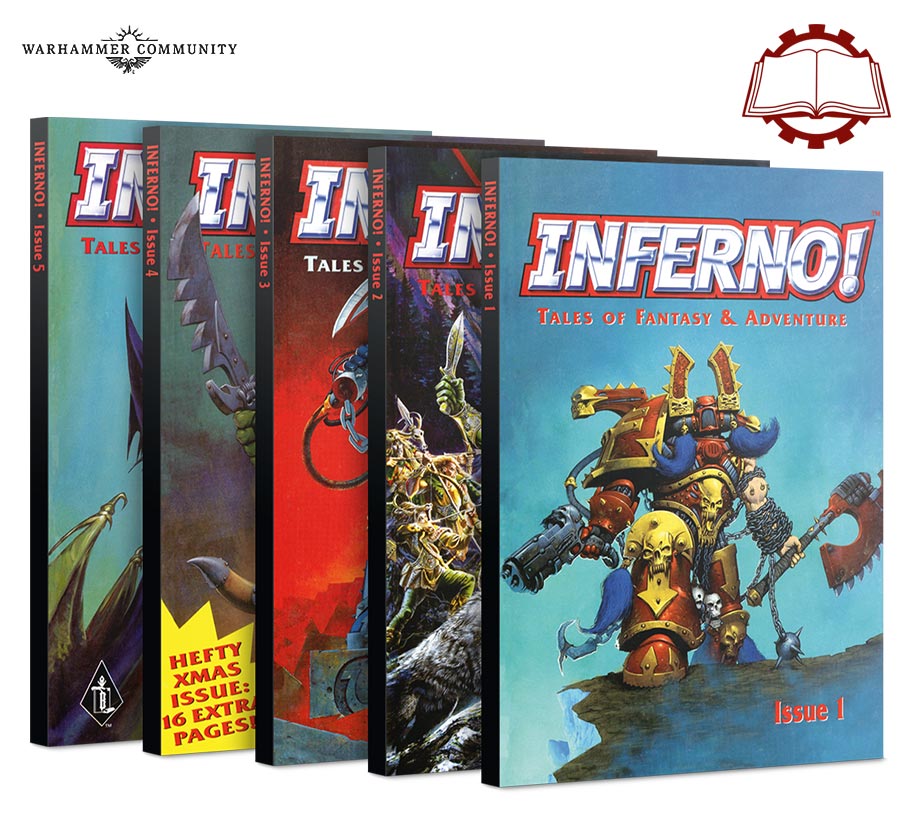 But what of those classic Inferno! issues of old? Are they lost to the mists of time? Not quite… To celebrate the launch of the new-look Inferno!, we're making the first five issues of the original magazine available to Print on Demand for the next four weeks. That's right, until the 26th of October, you can order Classic Inferno! Issues 1 to 5 individually or as a one-click collection of all five.

Within their pages you'll find the first appearances of Gaunt's Ghosts and the Last Chancers, the first-ever short story by Gav Thorpe, a tale of Gotrek and Felix, and much more besides. This is an incredible chance to get your hands on some pieces of Games Workshop history – and it's just the beginning. Each time a new volume of Inferno! is released, you'll be able to pick up more classic issues, expanding your collection. Order your copies now.
Pre-order your story today–who knows which legendary authors we'll be seeing our first taste of in the pages of these new anthologies…