There is a brand new battle happening in the digital realm and you can join in – Check out Warhammer AoS: Realm War!
If you have a smart phone with access to Apple's App Store or the Google Play Store then you can get yourself a copy of this new game from Pixel Toys, the makers of Freeblade, and Games Workshop.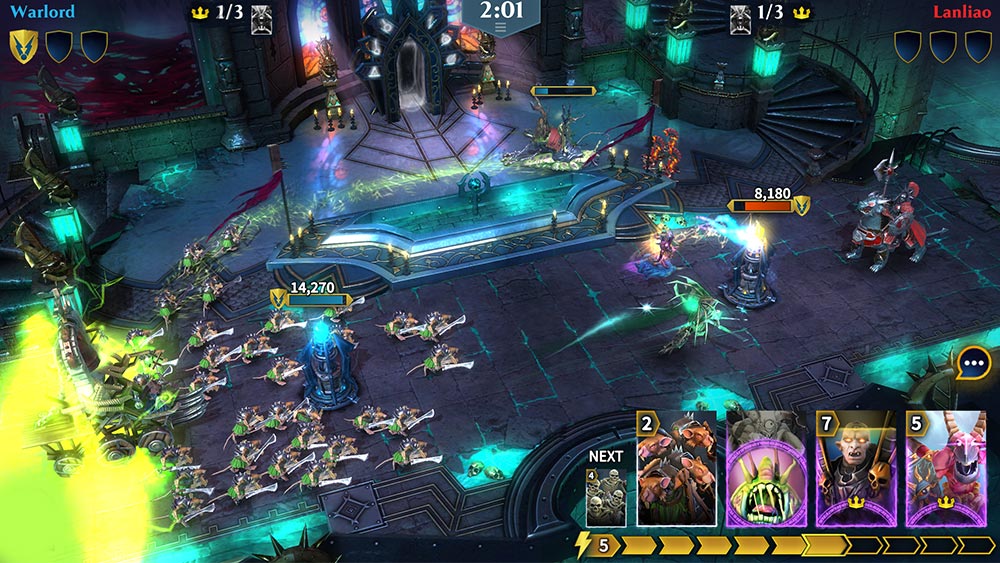 Warhammer AoS: Realm War is described as a "real-time action battler set in the war-scarred Mortal Realms" by the Warhammer Community. It looks like it's a mix of MOBA elements and some deck building mechanics. Basically players can choose their units and then as the game goes on you can summon them in to fight on a real-time battlefield. There are two lanes to manage (hence the MOBA elements) so it's not strictly a "lane-fight" game.
All four of the Grand Alliances are represented in the game so you can swear your allegiance to whomever you wish. You can even have named characters like Neferata or Lord-Celestant Vastus Drakestorm join your cause. The battles take place all over the Mortal Realms – you could be fighting in the Rotwater Blight one match and then in the Wilds of Ghur the next.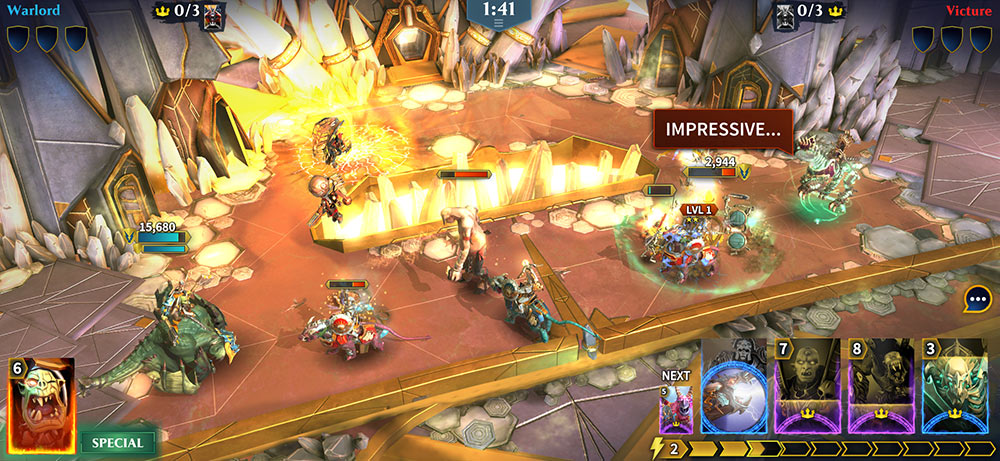 Personally, I'm not a huge fan of games on my phone – it's just not my cup of tea. However, this game is free to play but it does offer in-app purchases so be warned. I'm planning on downloading it and giving it a go just because the graphics look pretty. It's got mostly positive reviews as of launch as well. A few of the reviewers have compared this to "Clash Royal" for what it's worth.
Warhammer AoS: Realm War (App Store)
Warhammer Age of Sigmar: Realm War (Google Play Store)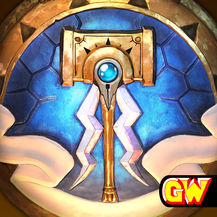 Experience exciting, tactical, live multiplayer battles with stunning visuals and audio based on the epic fantasy universe, Warhammer: Age of Sigmar.

Fight and battle in an ultimate challenge to rule the Mortal Realms!

Amass an army of powerful cards including Generals, Heroes and Summons. Collect cards, level them up and use their power to crush your opponents.

Choose from many unique cards to create your own deck strategies. Deploy your powerful units to the battlefield. Enhance your tactics by deciding when to unleash game changing General and Hero Special Powers, designed to combine with infinite potential.

Send your heroes to take control of the of the mighty Realmgate and boost your deck with unique and super powered cards. These legendary cards can be played without cost, so choose your moment wisely.

Rise to become the ultimate Warlord!

Warhammer Age of Sigmar: Realm War is a true fusion of MOBA and PvP card battler.
Note: Yes, the game is named differently depending on if you're checking the App Store or Google Play.
I didn't know that "Digital" was one of the Mortal Realms…