In 2007 the Orks got a snazzy new Bomma and started raining dakka on their enemies far below. 40K players have been waiting 11 years for it.
Back in 2007, Forge World released the then EPIC scaled Aeronautica Imperialis and it's sequel Tactica Aeronautica. This game gave us new insight into the bloody skies and fearless pilots who battles high above our 40K tabletops. Years and years later, many of these aircraft made their way into 40K.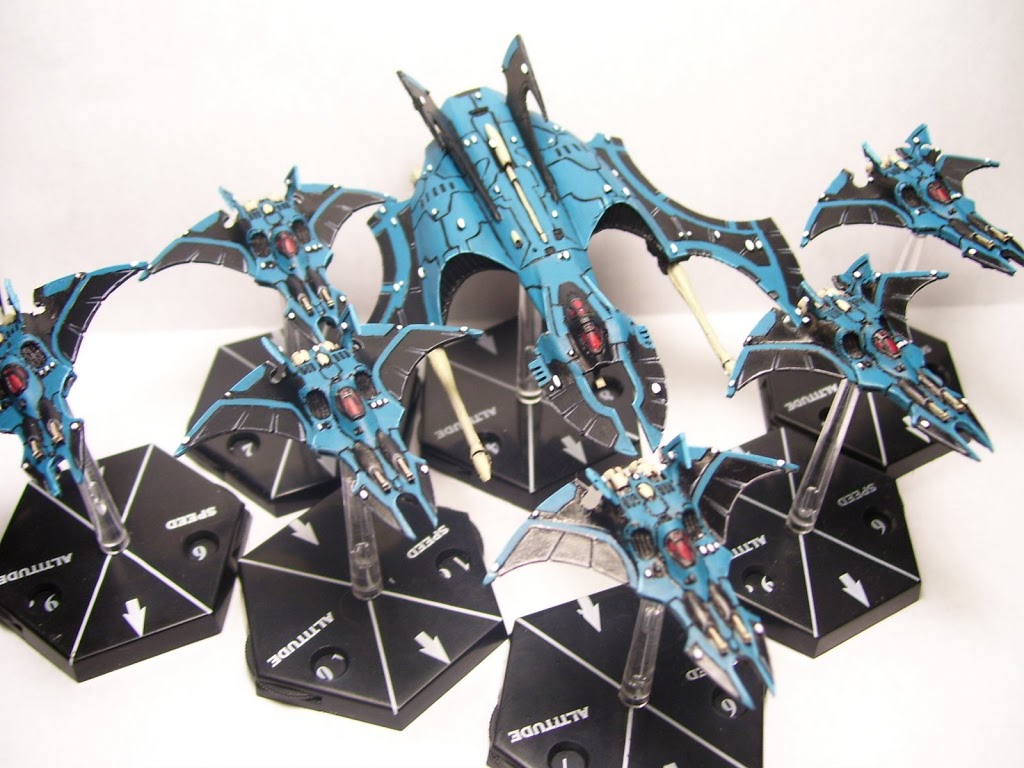 An Eldar force from Aeronautica
I bet many of you forgot the incredible shock when flyers were first added to the game.  Things like the Valkyrie were revolutionary, and the fast movers like the Eldar Crimson Hunter and the Helldrake came later.
But Aeronautica gave us many of the larger aircraft for all the races – and a lot of them never made it our way.
Meet the Amazing  Ork Bomma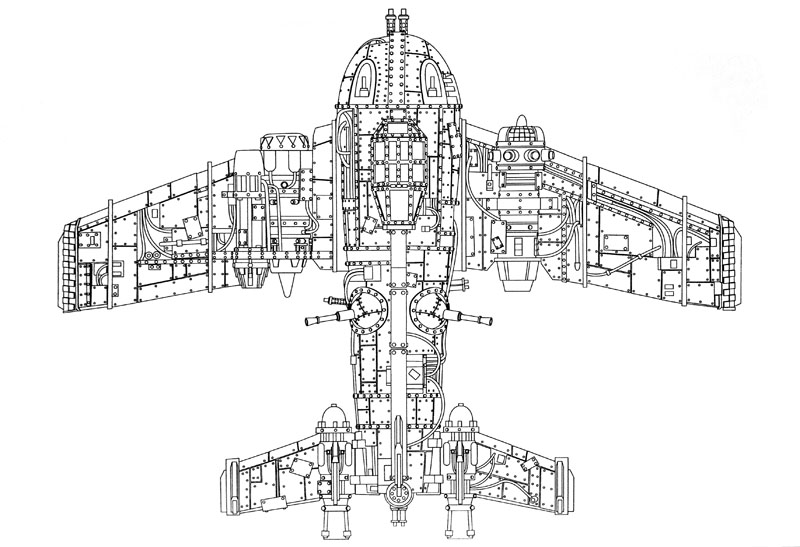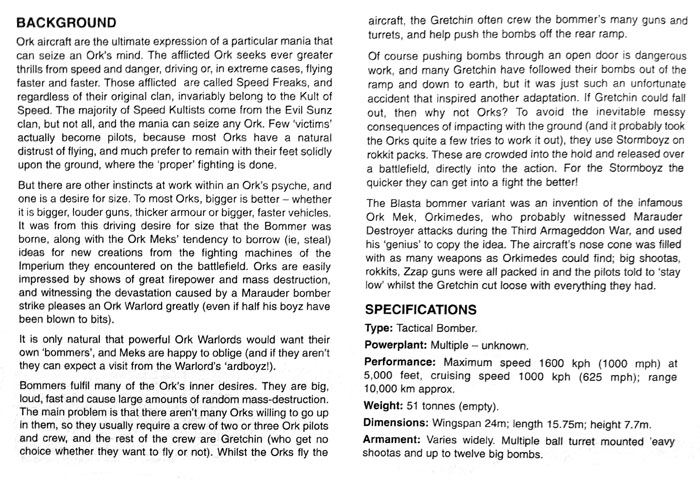 This may be my favorite aircraft of them all. It's a pugnacious beast and I LOVE IT. It somehow encapsulates everything that it is to be Orky in one machine.
It's ridiculous
It's overbuilt
It looks mean
Orkimedes helped design it!
It's got 4 times the dakka any bommer should
It's got an even crazier ground attack version that is ALL THE guns up front.
It's conscripted Grot gunners and crewmen ROLL the bombs out the rear ramp – BY HAND… oopsie…
It's also used to drop off Stormboyz out the rear ramp so they can get to the battle in as dangerous a way possible.
Seriously – tell me you're not hooked already?
How about some sexy color plates of an Evil Sunz and Goff version?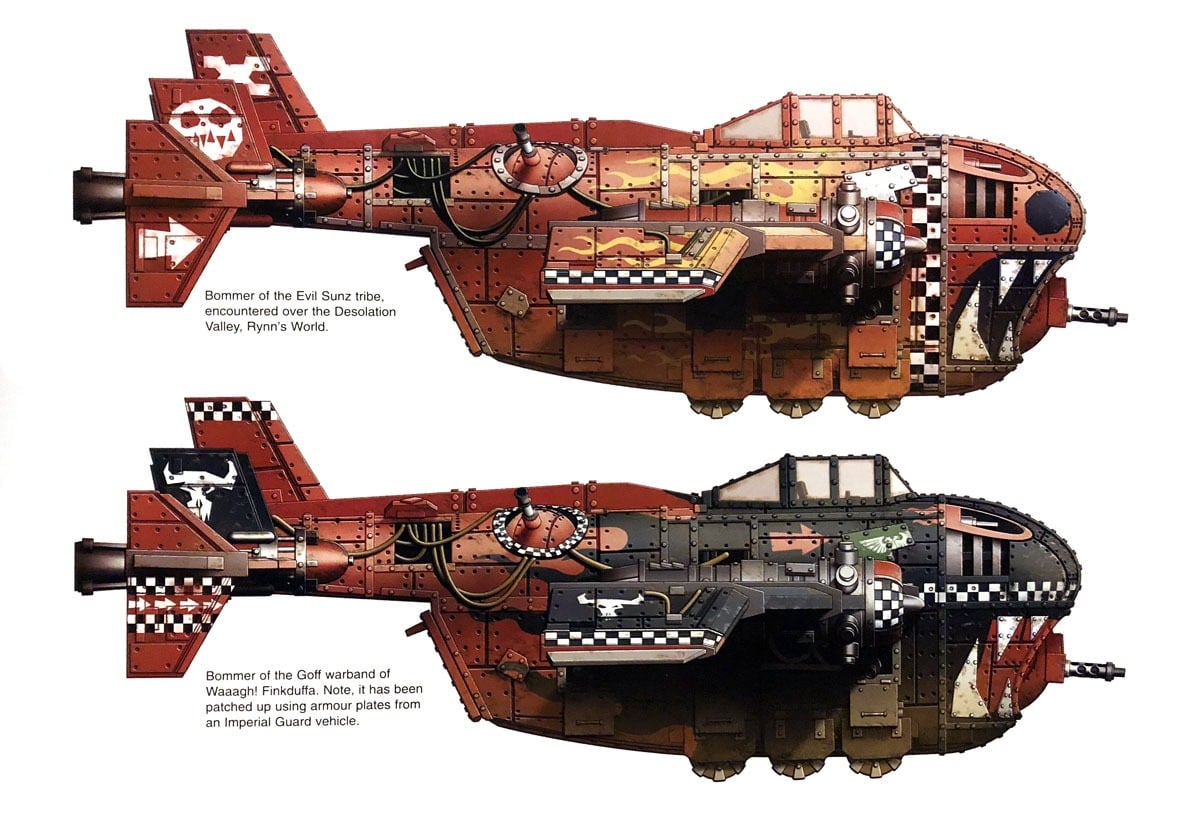 Are you hobbyists drooling yet? Here's some pics of the original EPIC scaled minis to get you even more excited: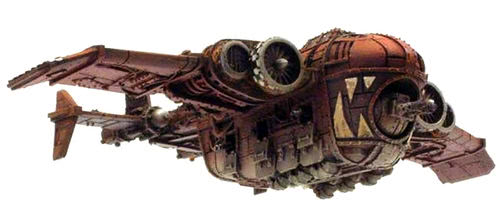 note the different engine configurations in the miniatures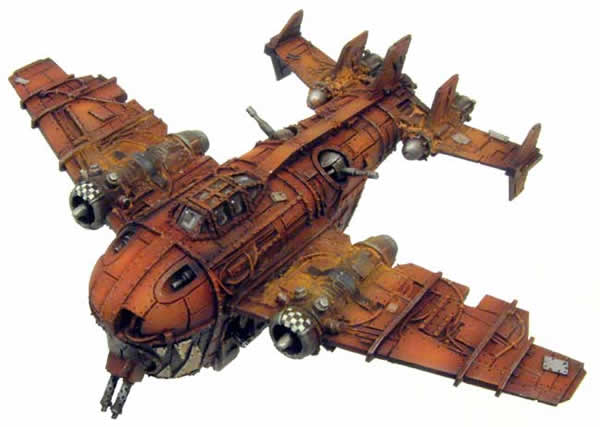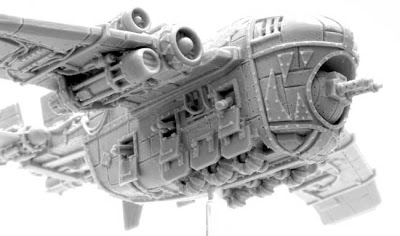 bombs away!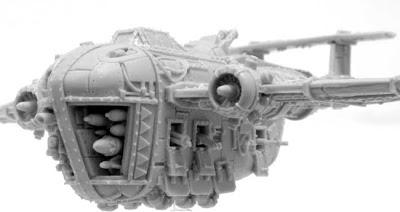 all dakka all the time!
I have to say that this isn't even a Forge World issue in 2018. The aircraft is roughly the size of the Imperial Marauder bomber and GW could easily do it in plastic these days. Things like the Necron Obelisk are larger in surface area. Here's the Imperial Marauder datasheet for comparison. Think of a cross between this and the existing Ork flyers for a general idea of what we're talking about – ruleswise.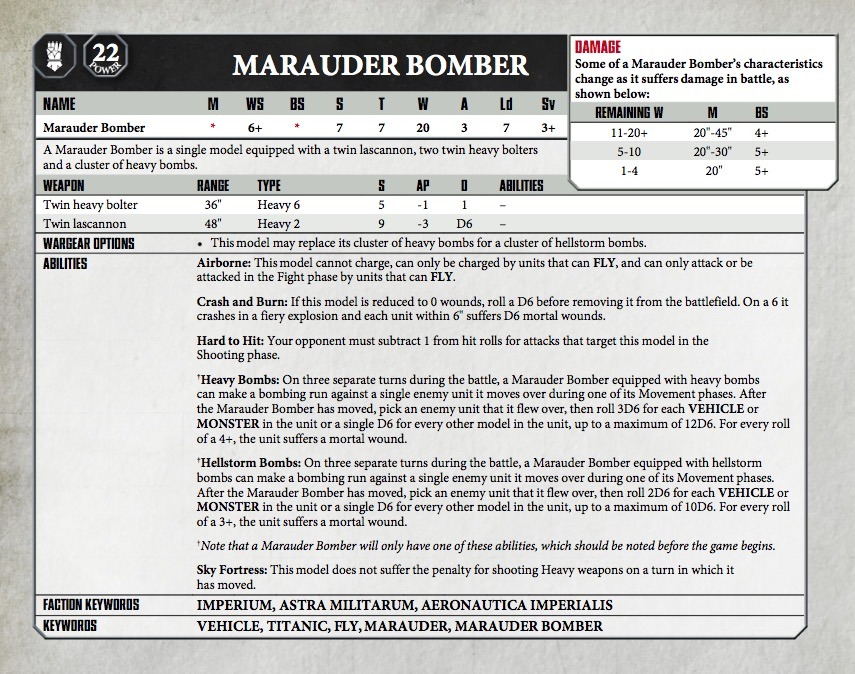 So come on GW, it's 2018 and we've been waiting 11 years for this baby to hit 40K. It is one of your most inspired designs and there has never been a better reason to get designing with a newly resurgent Ork codex just around the corner. WAAAAGH!
~This Big (red) Mek would buy it – how about you?