We've got the Ork Codex in hand and have 10 things that YOU need to know about what's in the next Ork Codex!
Games Workshop has been showing off all the cool new stuff in the up coming Ork Codex, but if you've been missing out, we've got a list of 10 things you're going to want to know about:
In the Video we cover what's no longer in the codex, as well as all the new Ork Buggies and what makes them so cool. We also toss out our favorite Ork Clan Kulturs, Relics, and Warlord Traits.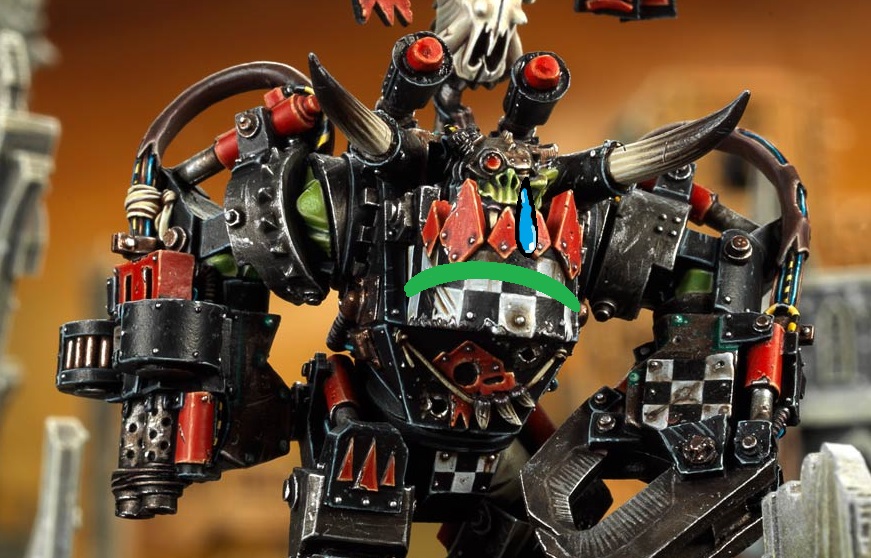 Ghaz is a sad panda thanks to his Warlord Trait. Want to know why? Watch the video! 
Ghaz might be bummed about his Warlord Trait, but there is SO much more to this codex than the Goff Warlord Trait…It's a SOLID book and we think it just might shake-up the meta in other ways.

The Deathskulls and Evil Sunz are looking like pretty strong contenders in the new book – but don't discount those Freebooterz! And if you want to go REALLY FAST the Orks will definitely allow you to do so. I hope you like charging after advancing…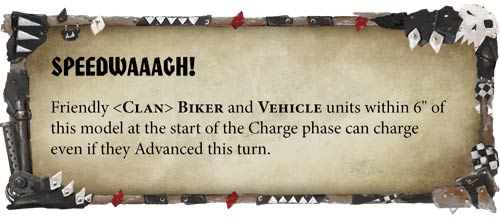 Their is some serious Ork potential in this book as it looks like there will be multiple ways to play this army. I'm sure the cream will rise to the top eventually but for now, it should be a thrilling time for an Ork player to take the wheel of this new Ork Codex! Ork Players – it's been a long time coming so get ready to start Crumpin' and get your WAAAGH!!! ready – the Green Tide is calling.
Codex: Orks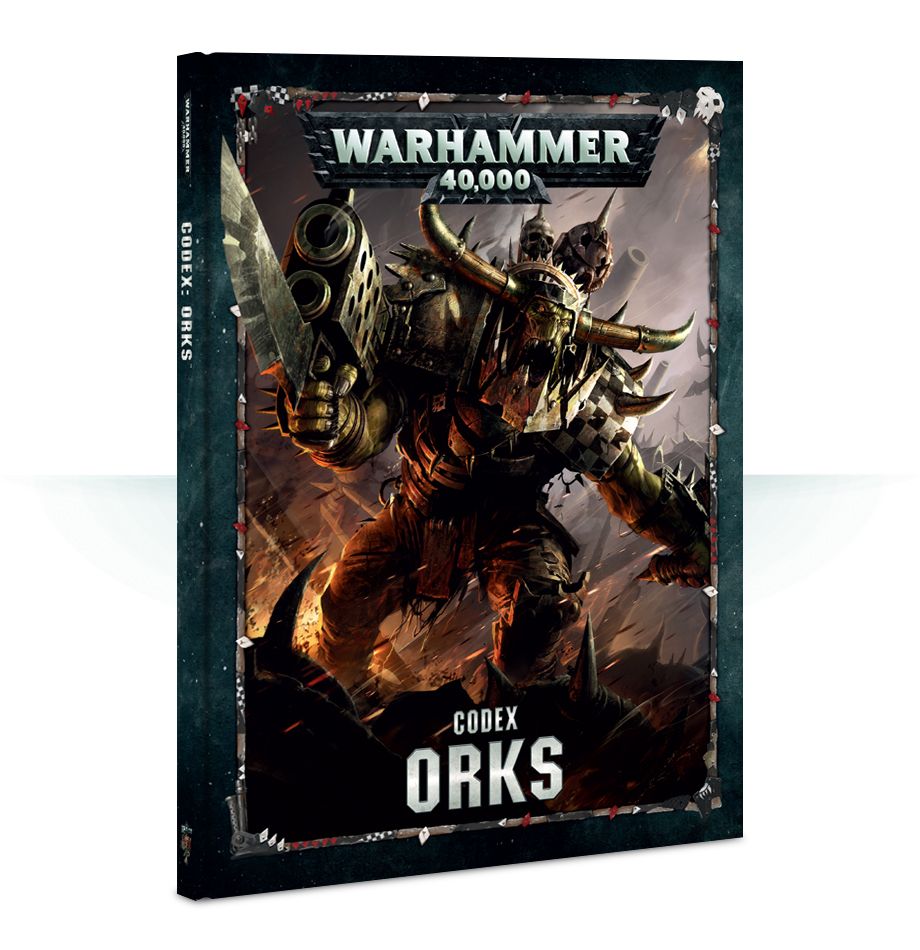 Everything you need to get an Ork army primed for games of Warhammer 40,000 is in here:

– 47 datasheets providing rules for using every Ork unit in your games of Warhammer 40,000
– Gunz and Gubbinz: profiles for all weapons and wargear of the Orks, be they ranged or close combat
– Points values for all miniatures, weapons and wargear for use in matched play games
– Ways of the Warbands – rules for Battle-forged armies, including:
– Clan Kulturs: specific rules for Goffs, Bad Moons, Evil Sunz, Deathskulls, Snakebites, Blood Axes, and Freebooterz
– Army abilities that reflect the methods of war of the Orks on the tabletop
– 26 unique Stratagems
– 6 unique Warlord Traits usable by any Ork commander, with a further 7 available to the same clans outlined in the Clan Kulturs section
– Shiny Gubbinz: 13 unique weapons and artefacts available only to Orks;
– Power of the Waaagh!: 6 psychic powers specific to Ork models with the Psyker keyword
– 6 Tactical Objectives unique to Orks
That's not thunder in the distance – that's the Speedwaaagh!!! growling. It's hungry for a fight and heading your way soon…