The 40K Doctor is in. Brother Sergeant – stick out your tongue and say, "ahhhh!"
Usually, when we talk about 40K, we tend to focus on what is the best. What units dominate the meta or can help you build a powerful list. While there are a lot of great units in the game, there are also a ton of mediocre and bad ones. While these mid-range units aren't great or at the top of the meta, they can still often see play. However, below even these units, there exists another layer of units. These are the truly awful units. Many of these units have been bad for several editions, and not even casual, or fluff players use them much. Sometimes these units used to be great, but have become lackluster or bad. However, that doesn't mean they have to stay bad.
Today lets take a look at some of the units in the Space Marine Codex that have fallen out of favor and see how they might be fixed. (Note last time we already covered Vindicators so we won't be going over them again.) While the units we are going to talk about aren't the only bad units, they are ones that I feel have fallen to new lows. (Also no Primaris, they are a whole other bag).
N.B. My goal is to fix these units in as simple a way as possible, not rewrite the whole unit while keeping to the spirit of the fluff. 
Terminators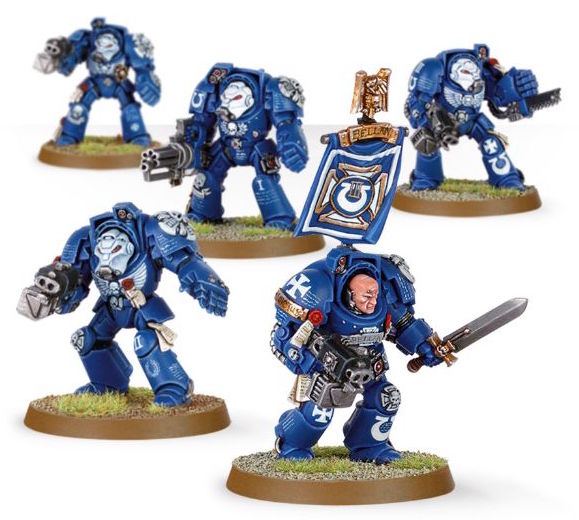 The Basics: Ah terminators. One of the most widely available Space Marin units, both loyalist and Chaos. They are supposed to be the heavy infantry of the Space Marines, at the most basic they carry power swords or fists and stormbolters (combi-bolters for Chaos). They are tough, with a great save and a built-in invulnerable. They come with lots of options for heavy weapons and assault weapons and in theory, can serve as either a heavy fire support unit or an assault unit. They can also teleport.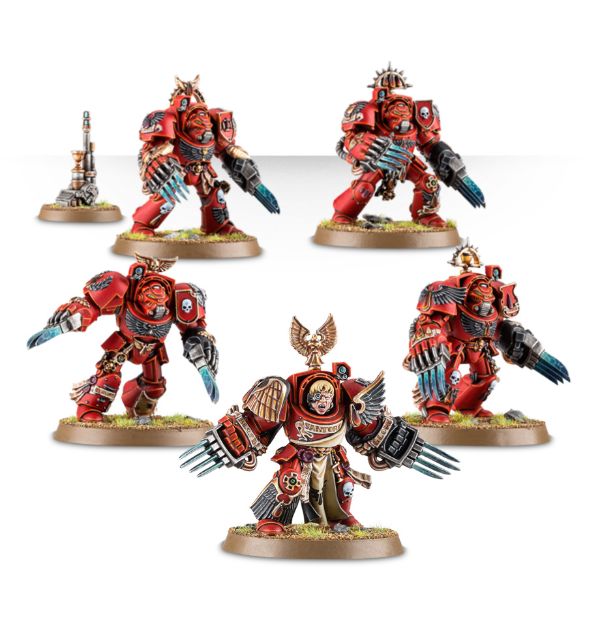 The Problem:  Terminators have slowly seen their status as the best heavy infantry eroded. The introduction of other heavy infantry, such as Centurions and Aggressors has pushed them off the top of the pile. Even basic Intercessors now share the same number of wounds and attacks, making them feel less special. 8th Edition has been awful for Terminators. Their basic weapons, bolter-type weapons, and Power Fists have gotten significantly worse. At the same time, the changes to saves and AP has made 2+ armor a lot worse as well. Now many weapons that they once ignored, such as Autocannons, are very deadly. They also lost the ability to move and fire heavy weapons with no penalty. Overall most types of Terminators are neither tough or killy enough to cut it.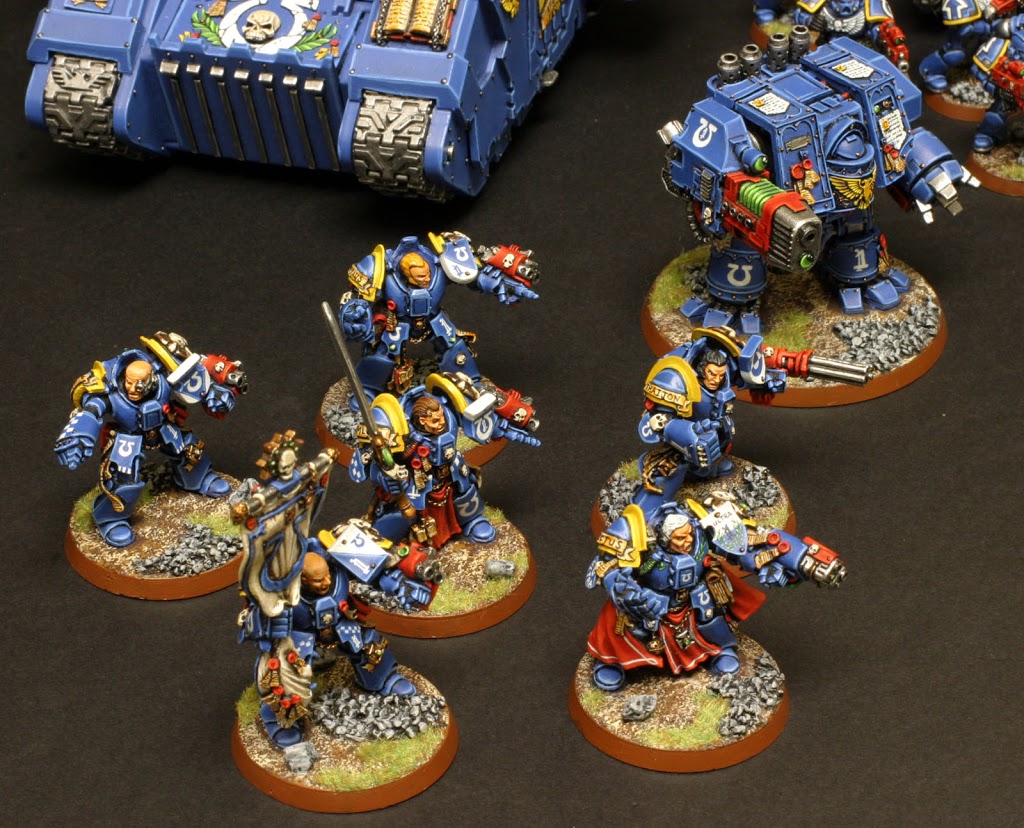 The Fix: Terminators are a complex unit, and I think there are a few changes necessary to make them good again. For me, the theme of the unit is their ancient and power suits of armor, made to carry the heaviest of weapons and shrug off hits. To better reflect this and make terminators a real force I would give them a few new rules. First, they should get back their ability to move and fire heavy weapons with no penalty. They've had that rule for as long as I can remember and I'm not sure why they lost it.
Second, let's give them a rule that they don't take a -1 to hit with Power Fists (or a special power fist without the -1). While it makes sense that an average person might have trouble swinging this massive bulky fist around, terminator armor is built to deal with using power fists; they shouldn't have a penalty.
Lastly, they need to be a bit tougher. I think a rule that reduces the D of any attack by 1 to a minimum of 1 (representing their super tough armor) could be good and would make them able to shrug of mid ranged attacks better. Alternatively just give them three wounds. I think doing these things would make the unit both tougher and have more offensive power, while still playing into their core role and making them feel different from other units.
Assault Marines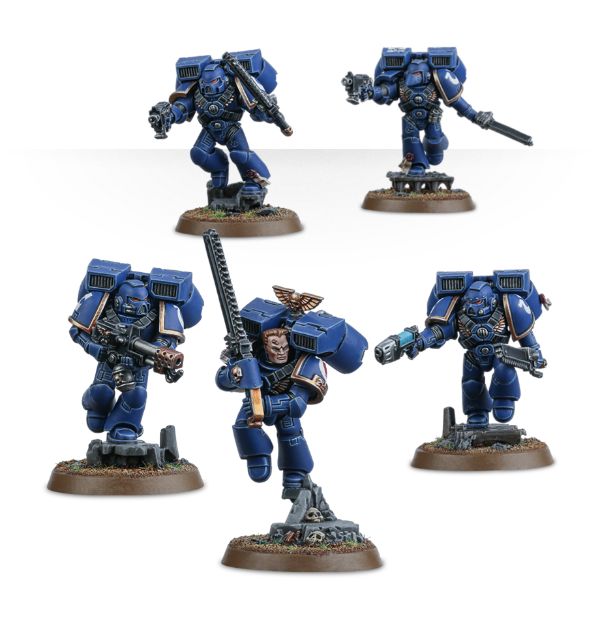 The Basics: Pretty much what it says on the tin. These are marines made for assaulting the enemy in close combat. They carry a bolt pistol and chain sword and can take jump packs to get there quicker.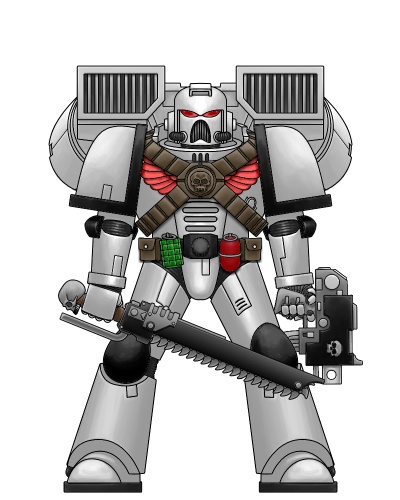 The Problem: The core issue with Assault Marines is that they are simply not very good in assault. The basic troopers can't take any special close combat weapons, meaning they hit with a now measly two s4 attacks. A full squad charging a MEQ unit will, on average, kill two models, normally not even enough to risk the enemy losing a model from morale. The introduction of Intercessors, who are just as deadly in combat but have bolt rifles and two wounds, have made the unit even worse. In an age where most armies can field whole units armed with power weapons a handful of S4 attacks just doesn't cut it – or anything else for that matter.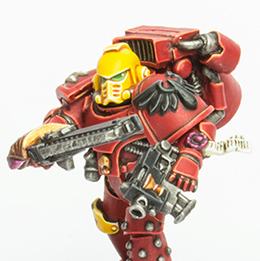 The Fix: Assault Marines tend to be younger hot-headed marines, who attack with almost reckless abandon. As such I think it wouldn't be far fetched to give them a rule that allows them to fight twice in each close combat phase. This would represent their hotheaded nature pushing them to attack over and over again. It would significantly increase their damage output, and the tricks you could pull with them, making them a viable unit. On the other hand, they still don't have a lot of access to good close combat weapons, so I don't think it would be overpowered. A rule such as Crushing Charge that Inceptors have would also fit, given how much the Codex talks about them using their jump packs as weapons, but I don't think it would do enough on its own to make them good.
Whirlwinds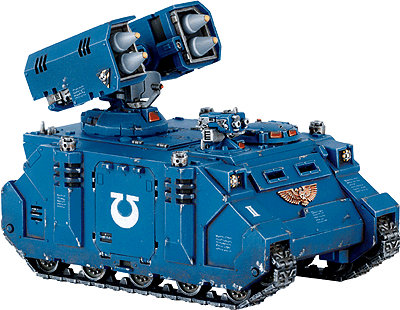 The Basics: A Space Marine indirect fire rocket artillery tank. Able to use different types of ammo.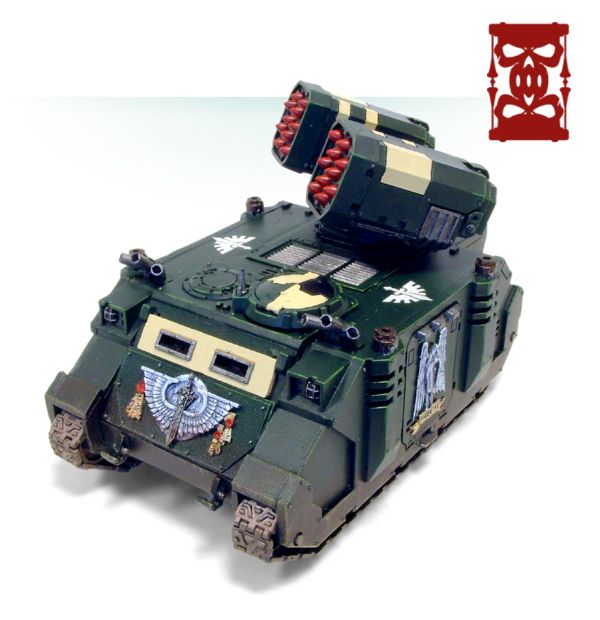 The Problem: I wish I could say that I remember a time when the whirlwind was good, but frankly I can't, its sucked for as long as I've played the game. Its main problem is simply not being deadly enough. It either has an attack that is too weak (no AP, 1D) to hurt heavy infantry or one that just doesn't do enough shots (2d3) or have good AP to give. It has the lowest damage output of any Space Marine vehicle other than the Rhino.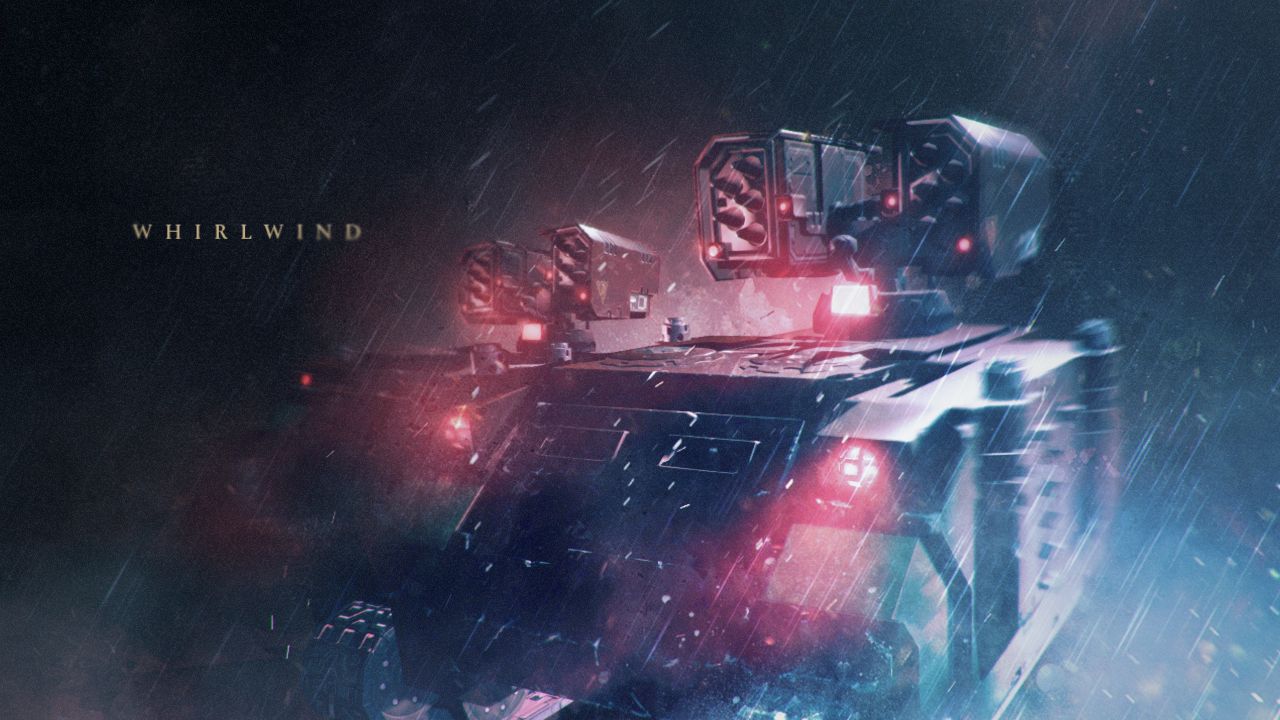 The Fix: I think there is a pretty easy fix here. Take a quick look at the whirlwind model, what do you see on its top? TWO-rocket pods. Yep, just give the Whirlwind two whirlwind launchers. Double its shots, and suddenly it can fight better. Heck, every other tank got its twin-linked weapons split into two double its attacks, let the whirlwind follow suit.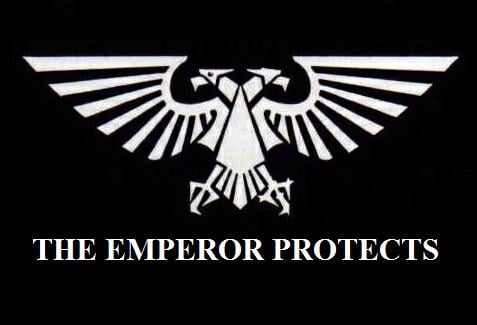 Let Us Know What You Think Of These Fixes, And What Other Units You'd Like To See Fixed, Down In The Comments!