Kill Team is getting a new expansion for all those Commanders out there as well as some new boxed sets for your Kill Team Games. Today, we're getting a preview of what the Imperial Commanders are bringing to the table!
Games Workshop's 40k Kill Team latest expansion is focused on the Commanders for each faction. Not only are they all getting new rules, they are also getting some new Commander sets that players will be able to add to their collections. But what exactly is this expansion? I'll let GW explain: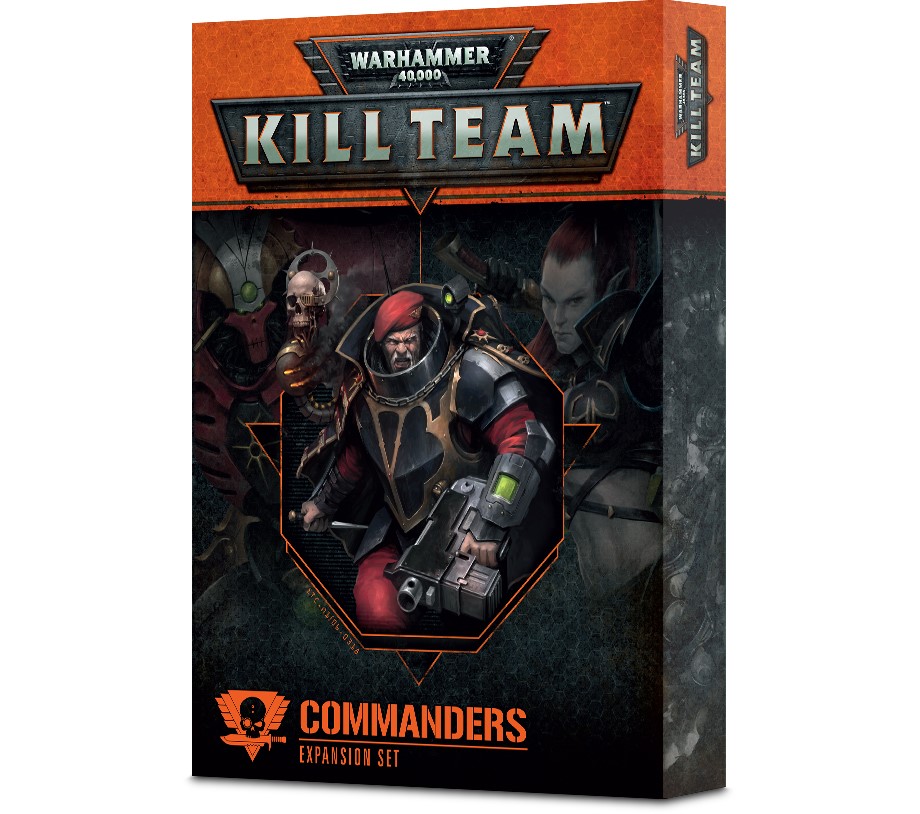 Kill Team: Commanders introduces a whole new level to Warhammer 40,000: Kill Team – specifically, the top level! This expansion introduces some of the most powerful leaders of each Faction, including senior officers, deadly alpha-beasts and heroic warriors. The addition of a Commander to your kill team offers a whole new wealth of possibilities. For starters, there are loads of customisation options that can be applied to each Commander, including a set of useful trait abilities and a choice of up to 10 new specialisms, but they can be also be upgraded to level 2, 3 or 4 right from the start. Many Commanders can also utilise powerful Aura Tactics – inspirational abilities that, once activated, have a large area of effect.
So now that you have a better idea of what is in store with the arrival of this expansion, let's get down to business and talk about the previews for the Imperial Commanders!
Adeptus Astartes
The Astartes are getting access to at least 4 Primaris Commanders with the latest expansion. You'll be able to choose from a Captain, Lieutenant, Chaplain, and a Librarian. Each of them will offer something special for your Kill Team – there really isn't a bad choice here. However, Games Workshop showed off the boosts from the Chaplain and the Librarian: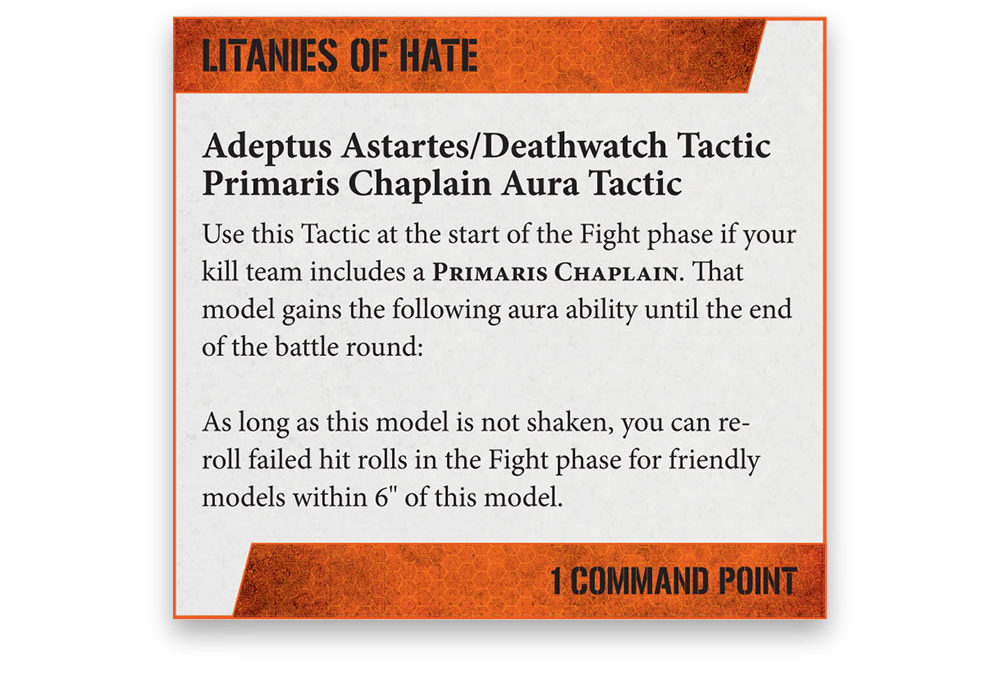 Chaplains, naturally, get Litanies of Hate. It works pretty much exactly how you expect it to work by allowing friendly models within 6″ to re-roll failed hit rolls in the Fight phase.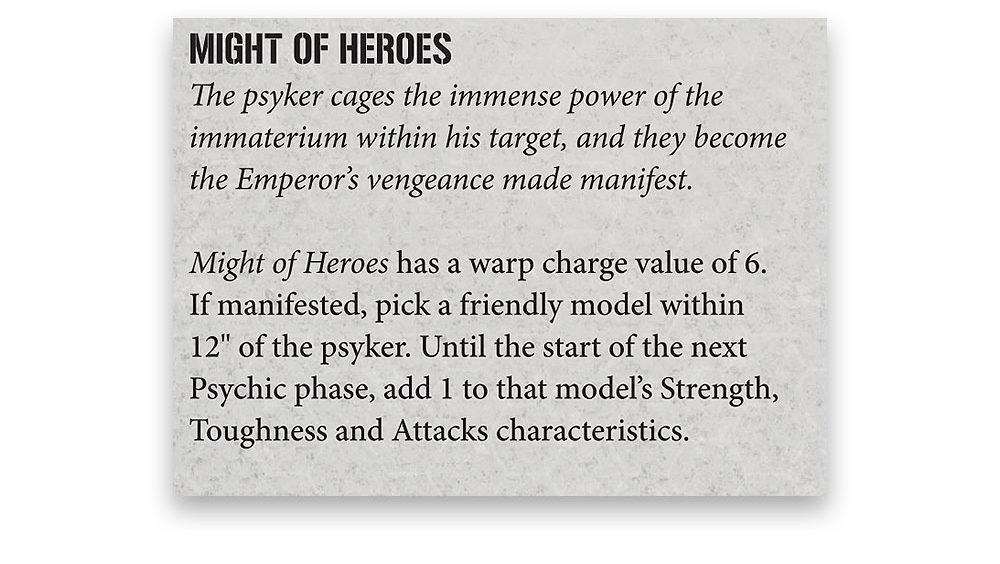 Librarians on the other hand will get access to Psychic Powers including Might of Heroes. No shockers here – it increases a model's Strength, Toughness and Attacks by 1 until the start of the next Psychic Phase.
One last tease was released for the Space Wolves as well: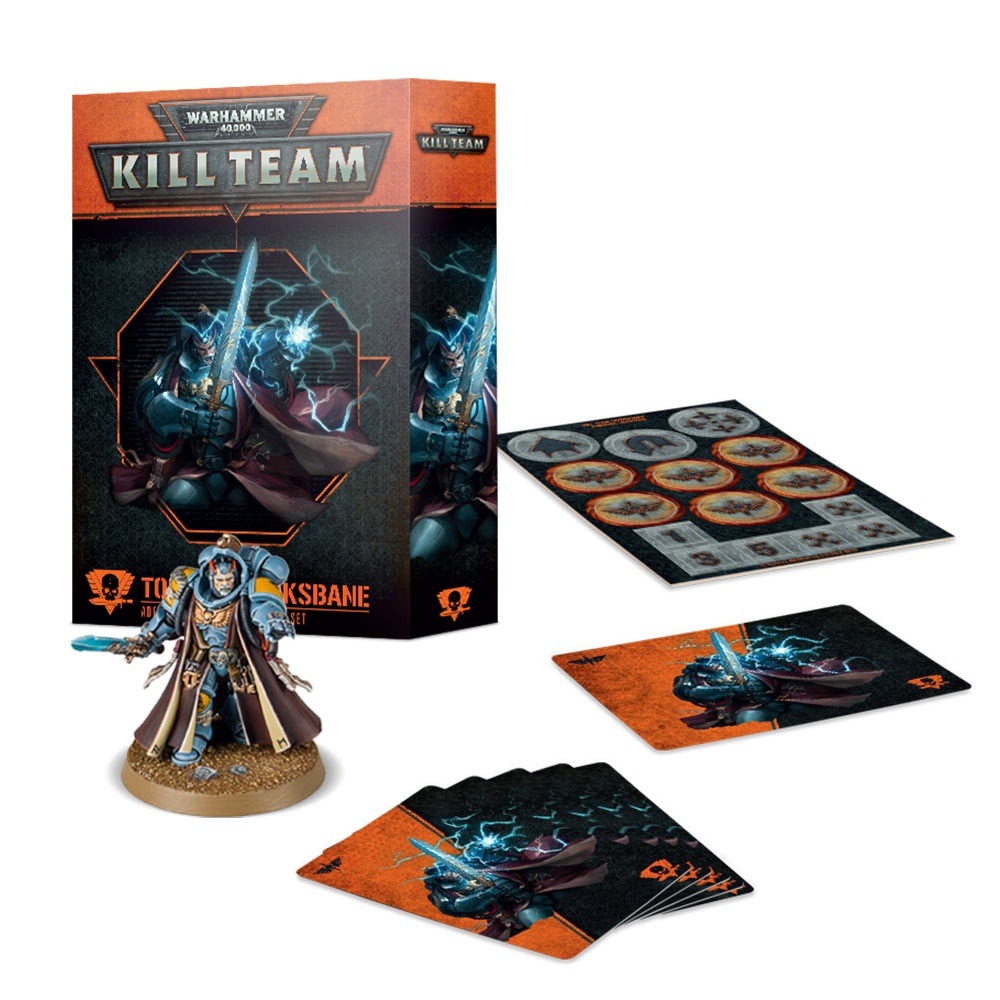 "[Torrvald Orksbane's] Level 3 ability, The Icy Kiss of Fenris, ensures that any model that suffers a mortal wound from his Psybolt psychic power, but isn't taken out of action, is automatically shaken – a debilitating ability which is great for keeping multi-wound enemies (and especially rival Commanders) at bay!"
Deathwatch
It's only fitting that the faction this game is sharing a naming convention with is getting some sweet rules. The Deathwatch will be able to take a Watch Master or Primaris Captain, Chaplain or Librarian also. Basically, you'll be taking the same version from the Astartes but they will get access to the Special Issue Ammo rules. But really it's the Watch Master you're going to want to run with – not only is his gear a cut above everyone else, he's also got a useful aura: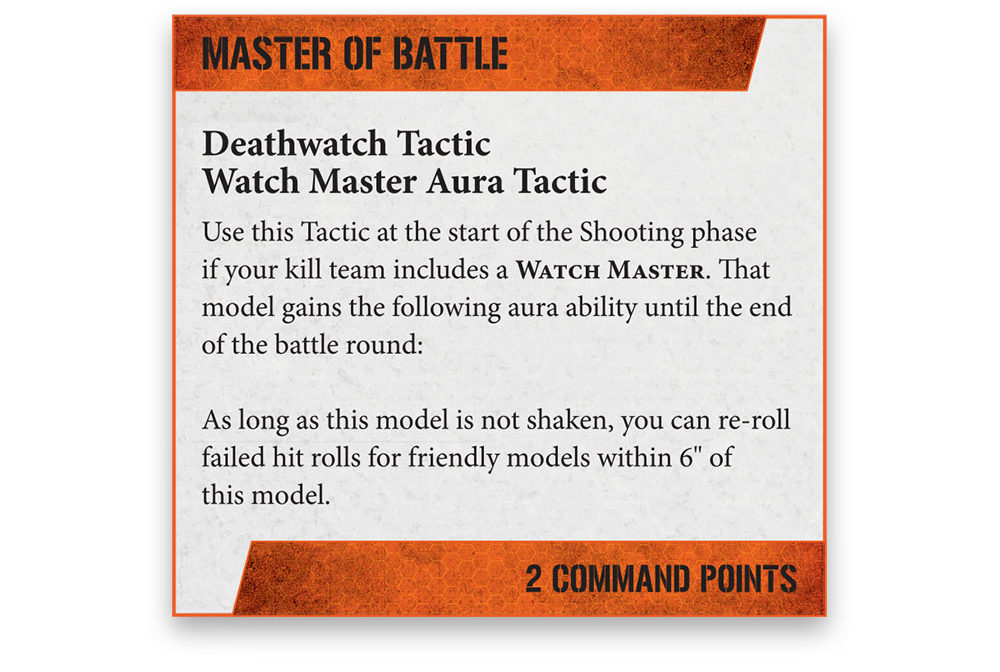 He's a more expensive Chaplain – but his combat prowess more than makes up for that extra Command Point you're spending.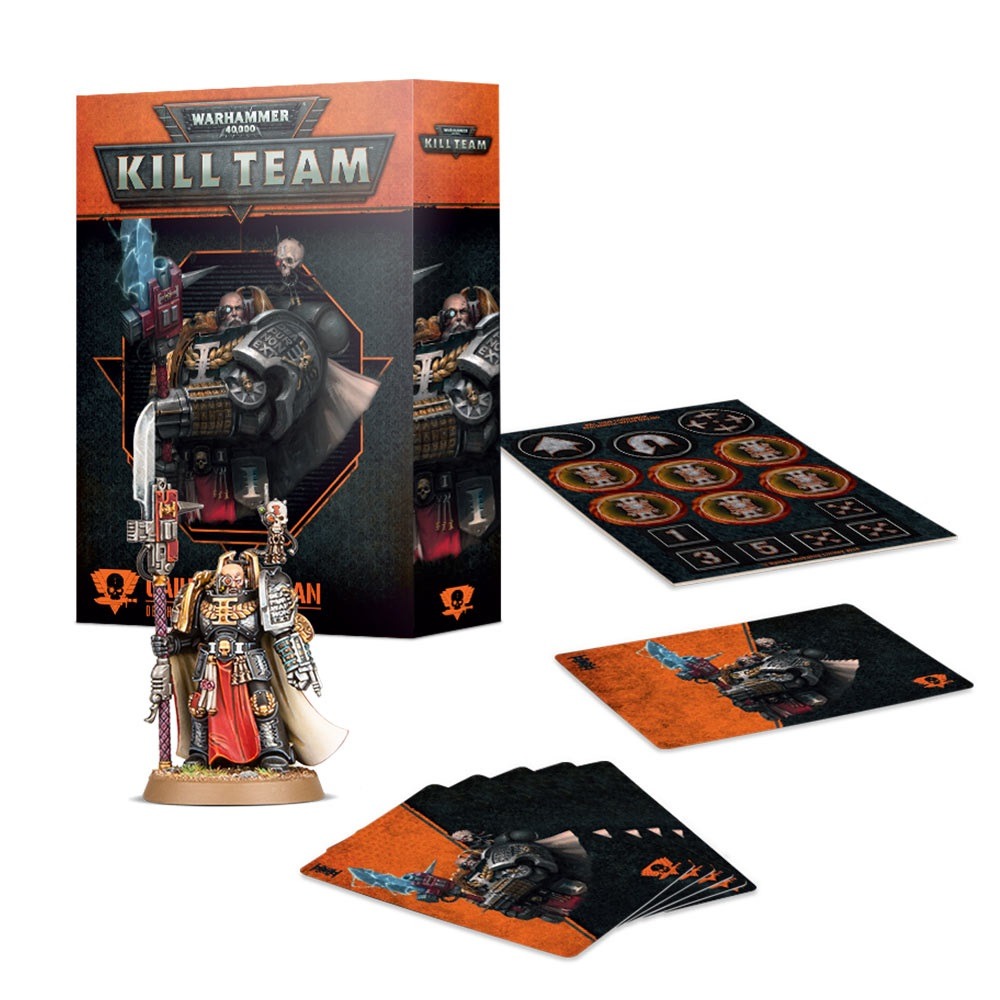 One recommendation from GW is to take the new Watch Master with the Instinctive Strategy ability at level 2. on a 5+ this ability will score you a CP and it triggers when your opponent uses a tactic. Where have we seen that ability before…
Grey Knights
Hey Grey Knight players, you're getting access to a Brotherhood Champion who's going to be able to dish out the damage as well as Hammerhand: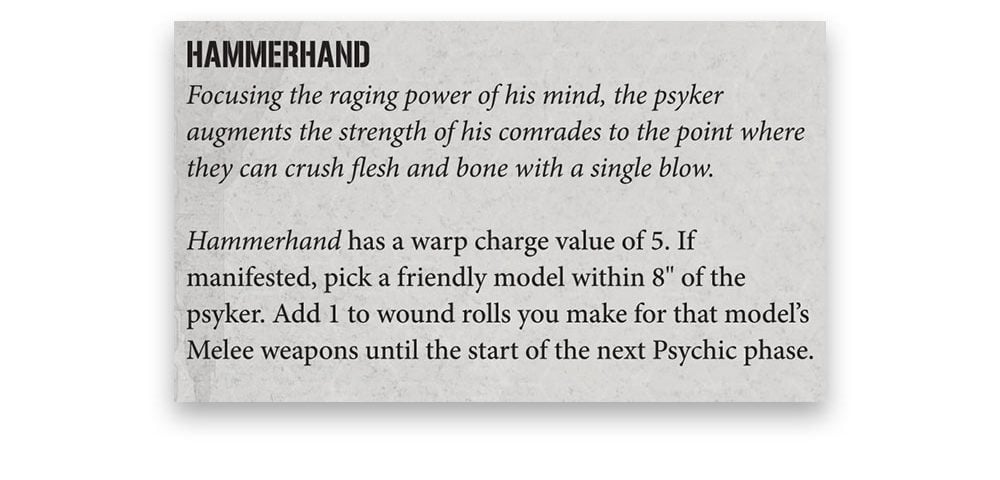 Astra Militarum
The Guard aren't slouches when it comes to Commander options! They will be able to add a Commissar, a Platoon/Company Commander or a Tempestor Prime! They will add some combat prowess as well as helpful Aura abilities to your faction. For example the Platoon/Company Commander has access to Inspirational Command: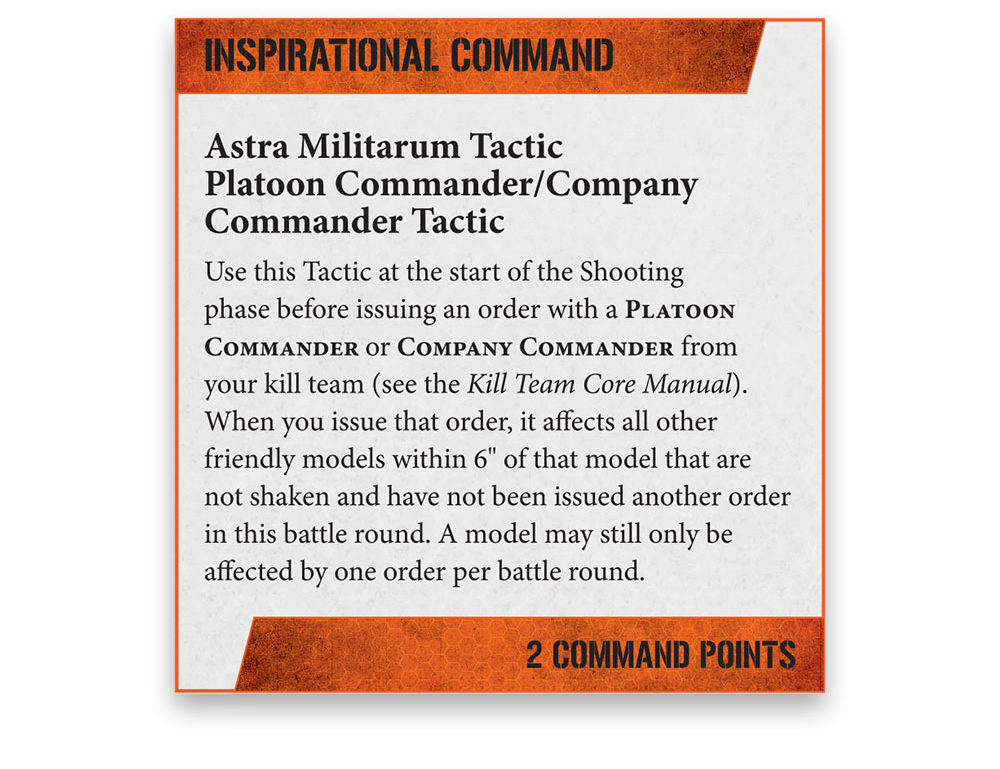 This one is going to really boost your order economy by allowing you to spread the orders to multiple models at once!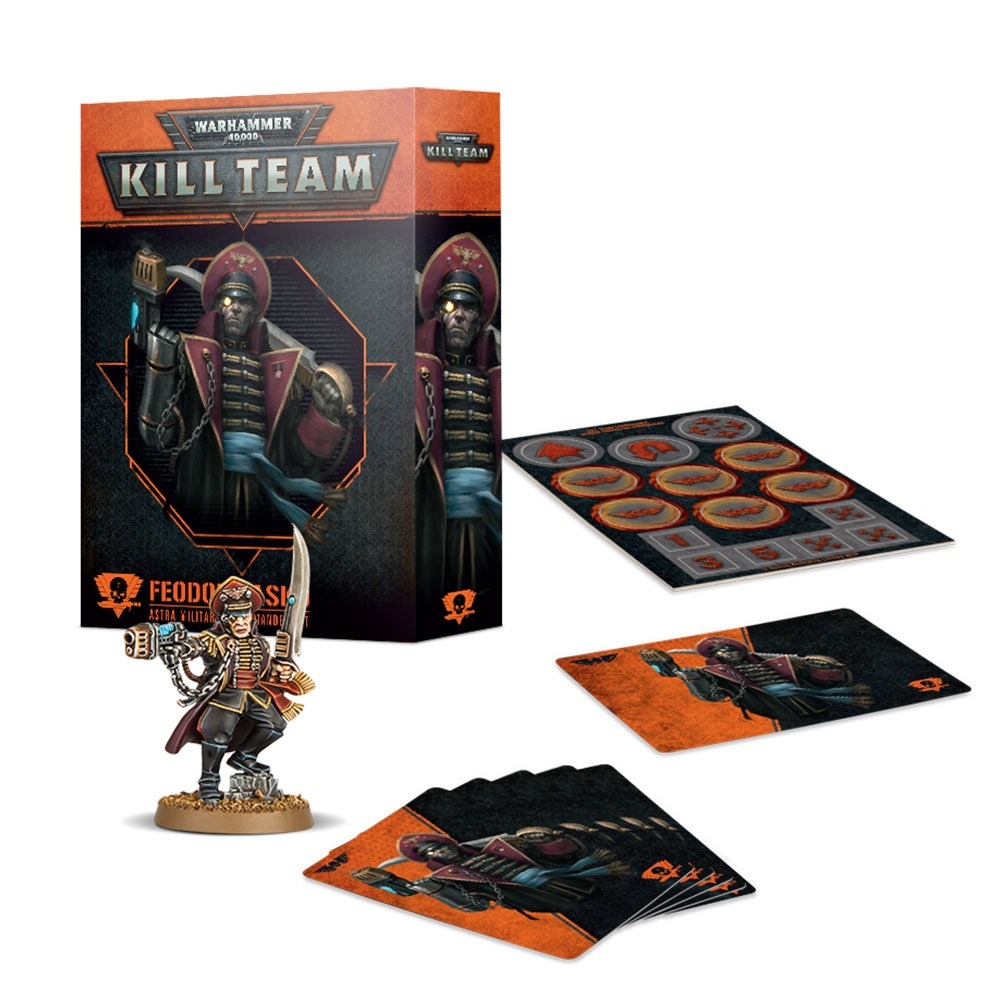 Their commander box is for Lord Commisar Feodor Lasko. And if you want him to stick around even longer it's worth giving him the True Grit ability which will bump his Toughness to 4 – and you can take that at Level 1!
Adeptus Mechanicus
The Ad Mech will be able to take the Enginseer and the Tech-Priest Dominus as their pair of Commander Options. The Tech-Priest in particular has an aura that can help keep your models in the fight: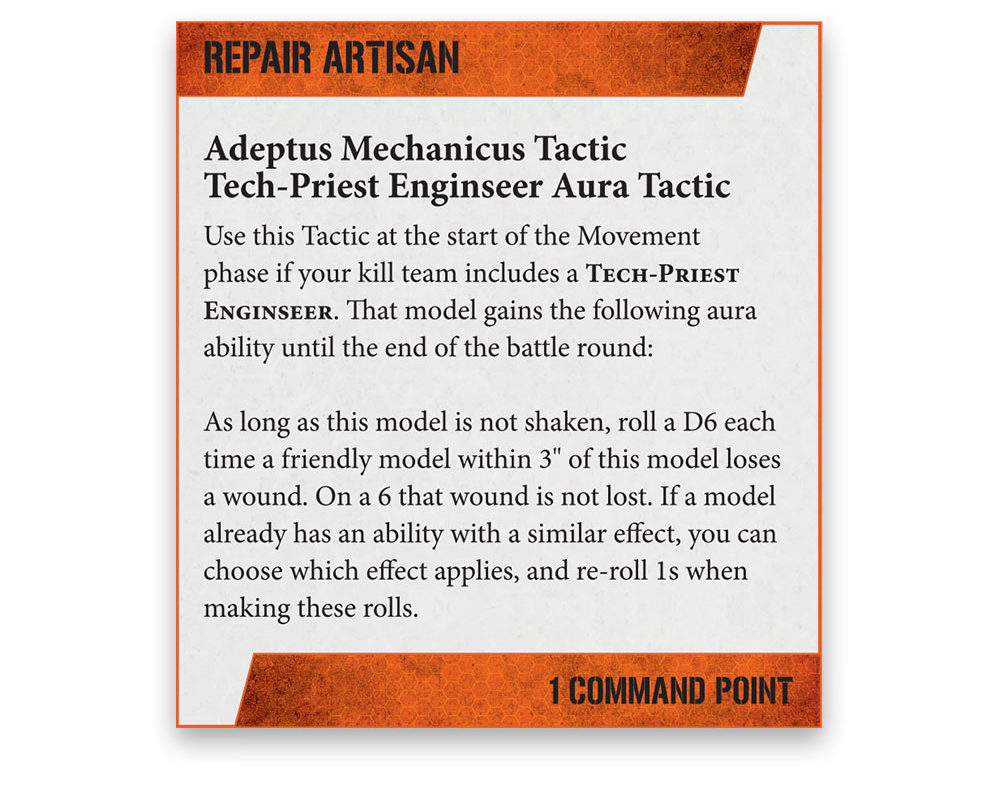 Ignoring Wounds on a 6 is always a nice to have and if they already have an ability like that, they can re-roll 1s when making that attempt. Their boxed Commander is Magos Dalathrust: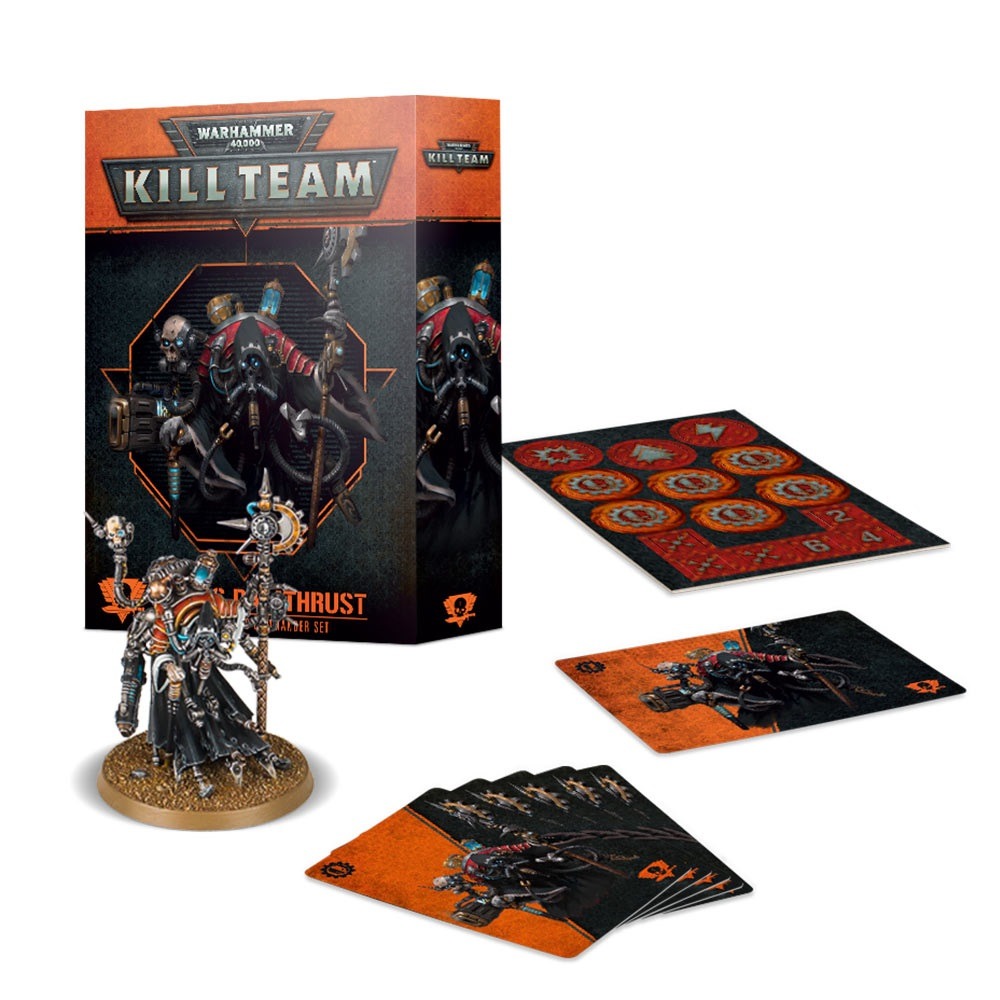 All these new Commander Sets and their rules will be available this weekend for Pre-order!