ORKTOBER Arrives!  Speed Freeks arrives with some new Horus Heresy friends!
Here's the list of products and prices for this weekend's GW releases about to hit the shelves.

Speed Freeks
$150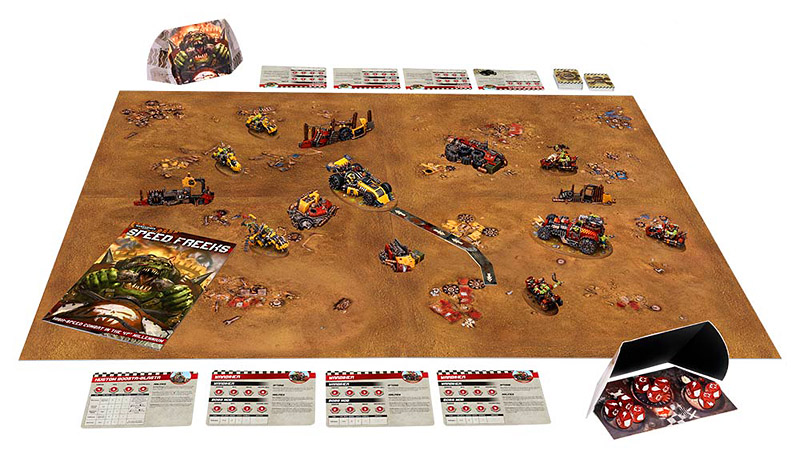 Black Library
 
Horus Heresy: Heralds of the Siege (Hardback)
$30
DESCRIPTION
A galaxy burns and brother turns on brother as the conflict brought about by a beloved son's betrayal reaches its fateful end. The Warmaster Horus has triumphed. His massive fleet at last nears Terra and the patriarchal Throne of his hated father. Many have fallen to bring this moment about, their tales are the ashes upon which the Heresy was born and prospered. Others have played their own small parts, drops in an ocean of war and blood. None of it matters. Terra looks to the skies as it raises its defences. Armies muster, heroes raise their swords, citizens cower. The war is coming. And nothing can stop it.
This anthology includes sixteen stories set during the Horus Heresy, some of which are in print for the first time or were originally released as audio dramas, by authors Gav Thorpe, Chris Wraight, John French, James Swallow, Guy Haley, Nick Kyme, Rob Sanders and Anthony Reynolds.
CONTENTS
Dark Compliance & Now Peals Midnight by John French
The Painted Count & Duty Waits by Guy Haley
Dreams of Unity by Nick Kyme
Children of Sicarius by Anthony Reynolds
Myriad & The Ember Wolves by Rob Sanders
Exocytosis by James Swallow
The Grey Raven, Valerius & The Board is Set by Gav Thorpe
Blackshield, The Last Son of Prospero, The Soul, Severed & Magisterium by Chris Wraight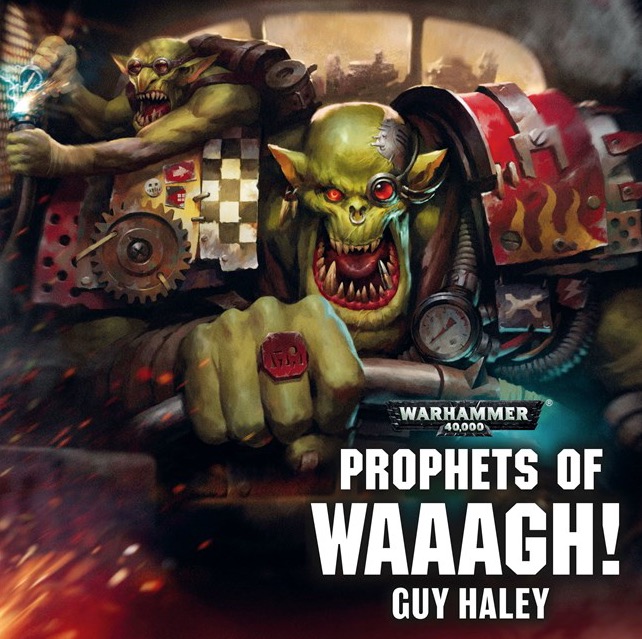 Prophets of WAAAGH  (audiodrama)
$17.50
THE STORY
Dumped on a nowhere world by the opening of the Cicatrix Maledictum, the Red Sunz Mek mob are struggling to survive. When a call to Waaagh! rings out across the planet, the chance at survival, as well as some shooty-fun, beckons. But all is not what it seems. Only an ork with real orky know-wots can hope to overcome the False Waaagh…!
Written by Guy Haley
CONTENTS
The End of Daze
Bozgat's Big Adventure
The Waaagh! Faker
Age of Sigmar: Sacrosanct  (Paperback)
$8.00
~ Who's picking up Speed Freeks for $150?  Too high, too low, or just right?