With so many 'fiddly' tabletop games out there, there must be some that go above and beyond the call of fiddliness. Magic Realm is one such contender.
We here at Bell of Lost Souls are no strangers to complicated games; in fact it's kind of our thing. Some time back, we took a deeper look into The Campaign for North Africa, which is widely hailed as the most complicated board game ever.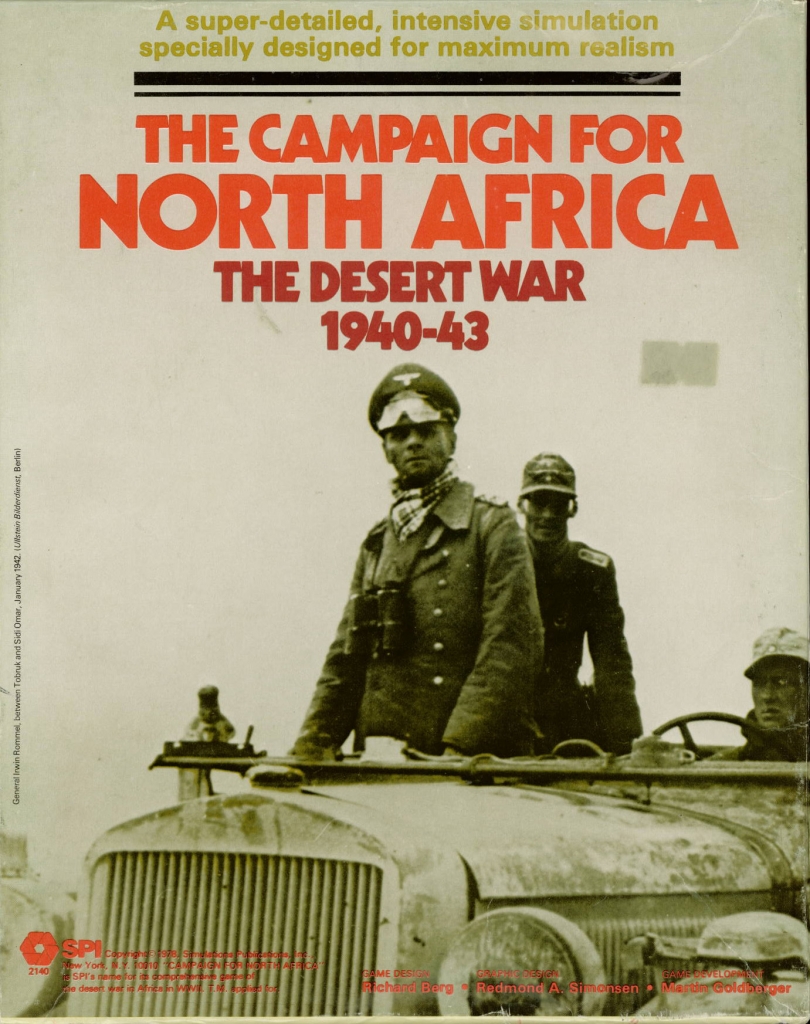 I never did get to that Part 4 like I planned. Oops.
So it should come as no surprise that eventually we would ask the question, "But what about second most complicated board game ever?"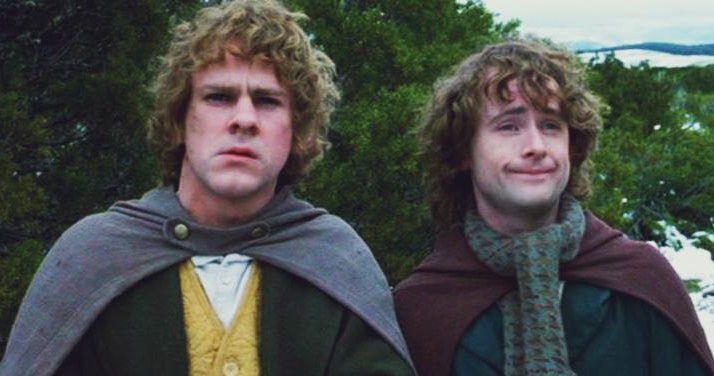 This incredibly poorly forced reference brought to you by having re-watched the whole LotR series last week.
The answer to that, as far as I'm concerned, is…
Magic Realm
Magic Realm is a mostly competitive adventure game with resource management, unique player powers, action programming mechanics and so much more. The game plays for up to 16 players since there are that many characters to choose and there's really no reason you can't have everyone running around at the same time.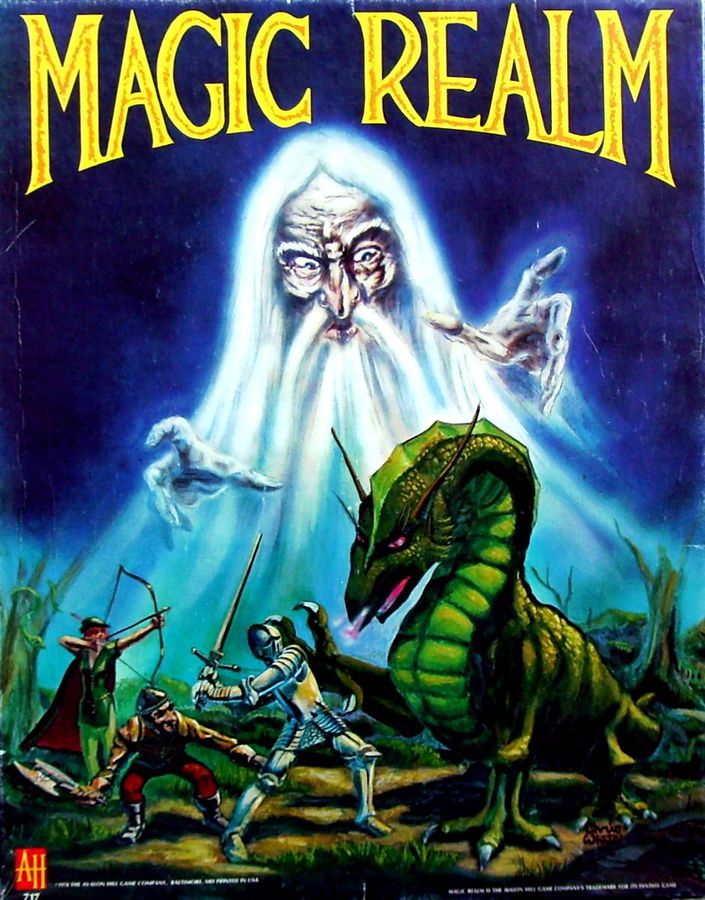 Released in 1979, the same year as Campaign for North Africa.
What was everyone on that year?! Oh, right…. It was the 70's… Never mind.
In Magic Realm, players take the role of wayward adventurers, traveling the land, hunting for treasure, killing monsters, and befriending the locals (or killing them too, it's up to you).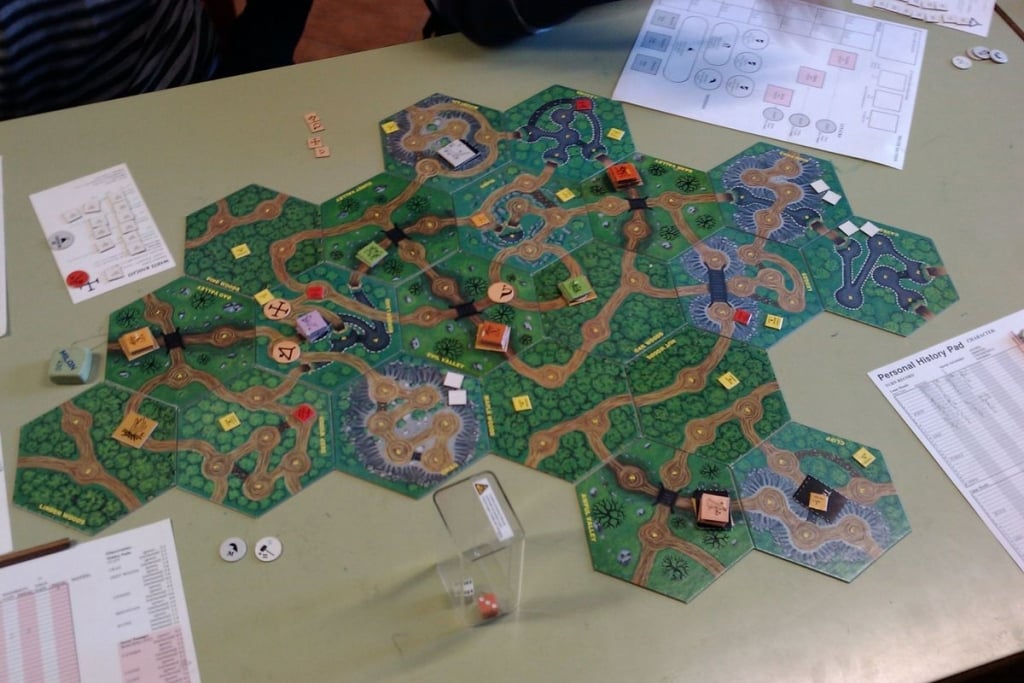 What's The Plan?
In Magic Realm, you have to plan out your turn ahead of time. We're going to do the same here. Because this game has so much going on, we're going to be covering this game in more detail over the next few weeks. Maybe not sequentially, but we'll eventually cover mostly everything you'll need to know to play Magic Realm. If you'd like some homework, you can do the reading ahead of time for extra credit and, yes this will be on the final.
The first thing I did in learning how to play is watching this playlist done by Lawrence from BookShelfGames.com, a site which no longer exists, best I can tell.
Laurence does a great job of explaining everything in detail and going over each piece and mechanic and token and card. The whole playlist runs about 3 hours and 45 minutes, so get some popcorn ready.
I should also mention the game has a HUGE fan community. And with any good fan community of an old game comes fan-made revisions and expansions. The widely accepted "correct" rule set is version 3.2. The rules for which can be found here. That PDF is a whopping 273 pages, so get some popcorn ready.
However, a lot of fans recommend reading Stephen McKnight's The Least You Need to Know to Play Magic Realm, which give a DRASTICALLY cut down version of the 2nd edition rules in a mere 8 pages, so forget the popcorn this time.
Finally, the Magic Realm website. It doesn't seem official in any capacity, but it's got plenty of guides and resources and links to anything you might need to get into this game. Even more finally, there is a fan-made visual re-design of Magic Realm available on Tabletop Simulator, which is still my new favorite thing. Actually finally, there's Magic Realm Light 30, which is a solo print n' play variant intended to give players an idea of what the full game is like.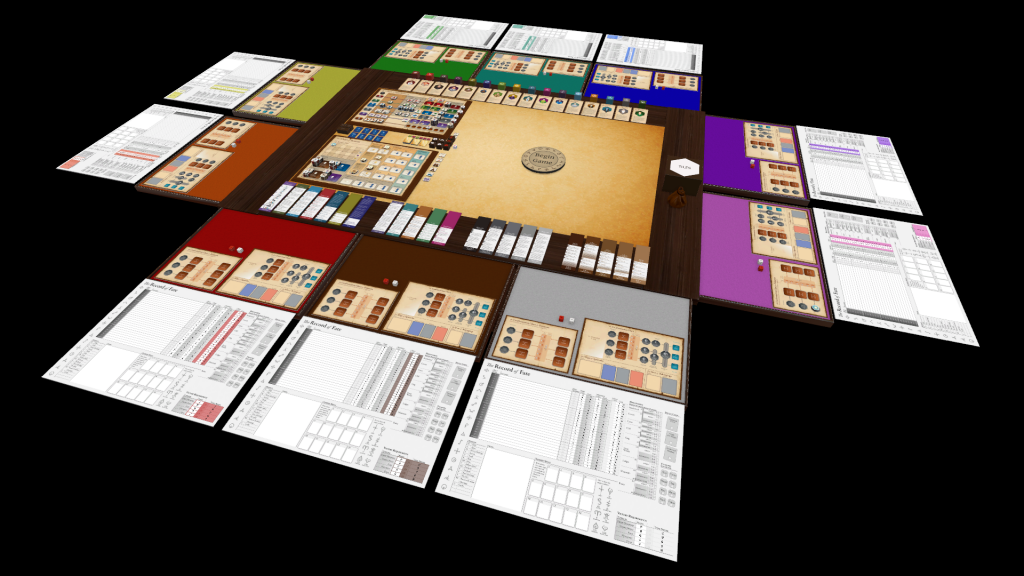 With all that said, let's give a VERY broad overview of each turn phase of Magic Realm, and in subsequent articles, we'll go into more detail of each phase.
How to Win
One of the many interesting things about Magic Realm is players get to choose their victory condition. At the start of the game, players select their victory conditions by distributing 5 points among the available Victory Categories to determine their overall Victory Requirements.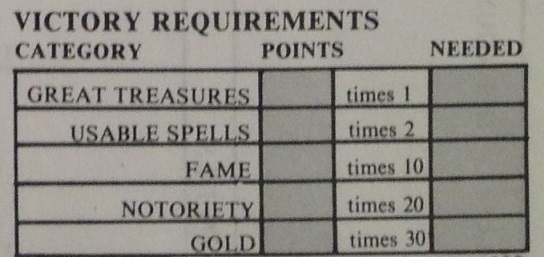 This is probably among the least important aspect of Magic Realm, but I think it's just a cool and interesting mechanic. Some games swear they allow for multiple strategies to achieve victory. Magic Realm delivers on that promise.
Each game of Magic Realm plays over the course of 28 in-game days, where each turn is 1 day. Each day is broken down into multiple sections: Sunrise, Birdsong, Daylight, Sunset, Evening, and Midnight. Each phase of the day carries with it certain aspects of the game.
Sunrise and Birdsong
The phase of this step is really Birdsong, but Sunrise is the first step of Birdsong, which triggers some game effects, usually ending spell effects and the like.
It's during Birdsong that players will program their turns. Each player has a Turn Record which they will use to record the actions they will take on their turn. These actions are all recorded at the start of the turn, so players will have the plan their turns before they know how some of it will plan out. Typically players will do a lot of sneaking and scouting rather than jumping headfirst into an unknown clearing.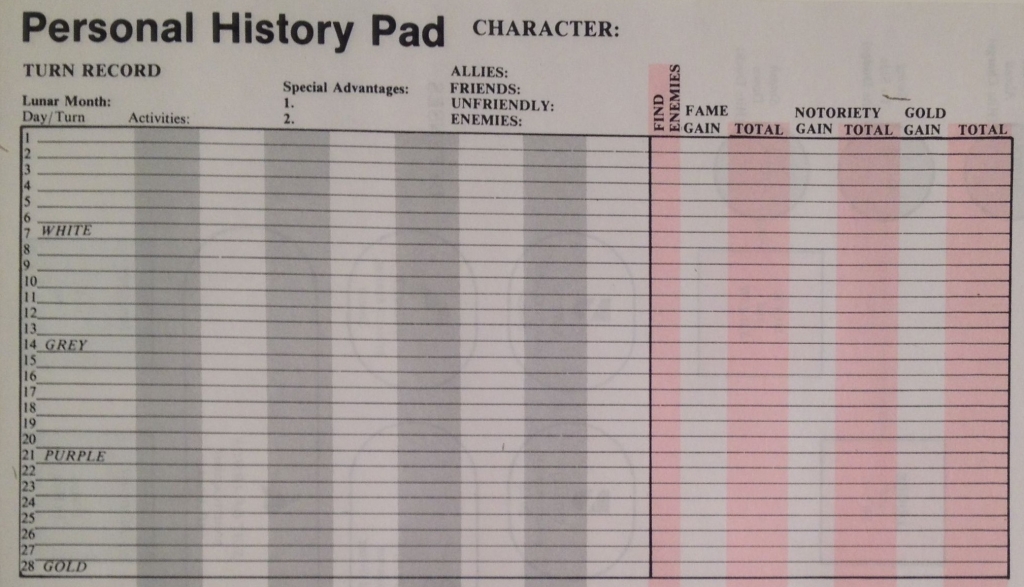 Daylight
Character activation order in Magic Realm is random each turn.
Daylight is when characters will do the actions they chose during Birdsong.
Move: Kinda obvious.
Hide: Hopefully keep anyone from attacking you
Alert: Ready a weapon or spell
Rest: Heal up
Search: Also kinda obvious
Trade: Adventurers need equipment
Hire: Gain followers to aid you
Follow: Literally copy the actions of another player
Fly: You need magic to do this one
Spell: You need this to fly and other things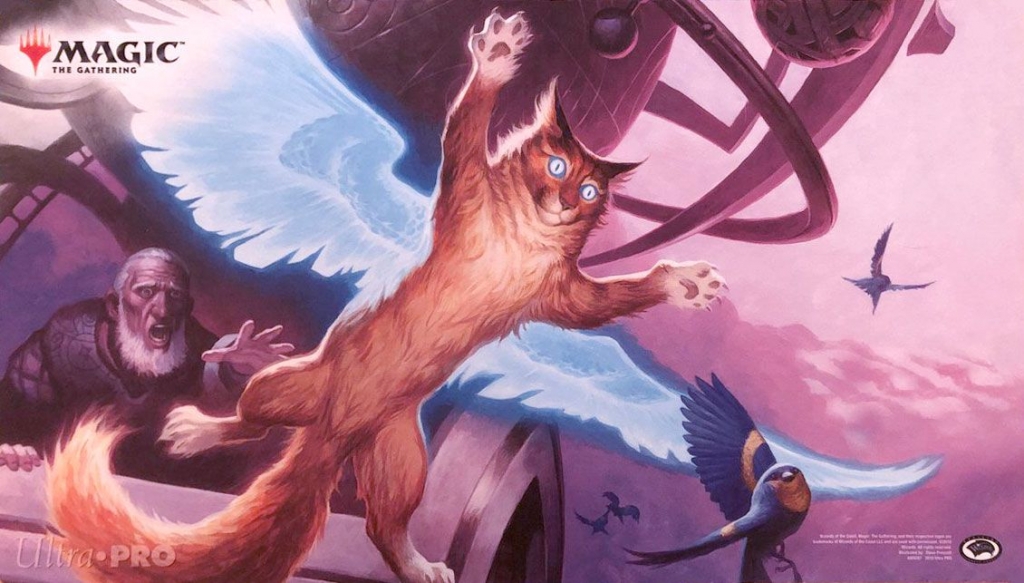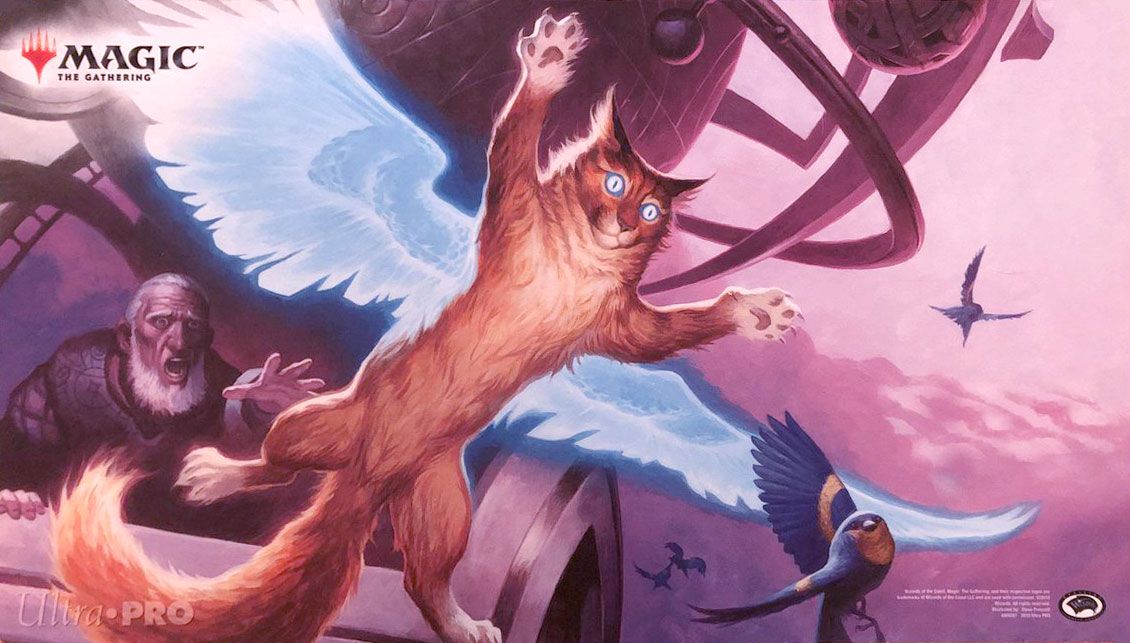 Fly magic is best magic
Sunset, Evening and Midnight
Similar to Sunrise some game effects trigger at Sunset.
Evening is when combat occurs. Combat is broken down into 3 steps: Encounter, Melee and Fatigue.
During Encounter, basically you're figuring out who is attacking and how. During the Melee step is when you decide who you are attacking. And During Fatigue is when you start to lose certain action chits for using more exhausting maneuvers.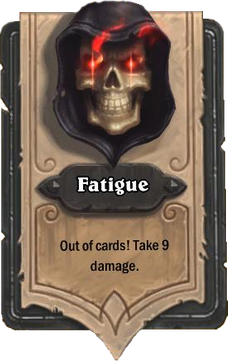 Midnight is really just another collection step where certain game effects trigger and things get wrapped up to ready for the next turn.
Summary
Obviously, we brushed through all of that VERY quickly. The goal here is to give a broad overview of how a turn goes. As we delve further into this series we'll go into more details about the game and how each phase really gets going.
If you're interested in learning about Magic Realm and seeing some examples of a turn, please let me know in the comments. I did A LOT of research for this article and I need that validation from anonymous strangers!!
Thanks for reading!