We've gotten visual confirmation on the new Fiends; here's the rest of the scuttlebutt out there on the Dark Prince and his return.
How Fiendish…
First off, the new Fiend of Slaanesh is confirmed.  This is a big deal as the last time there was a new Slaanesh mini release was the Exalted Seeker Chariot in 2012!  Now that I think about it, it makes perfect sense that Slaanesh would take a vacation for…SIX years.
But now it's 2018 and at long last a new plastic Fiend of Slaanesh is revealed!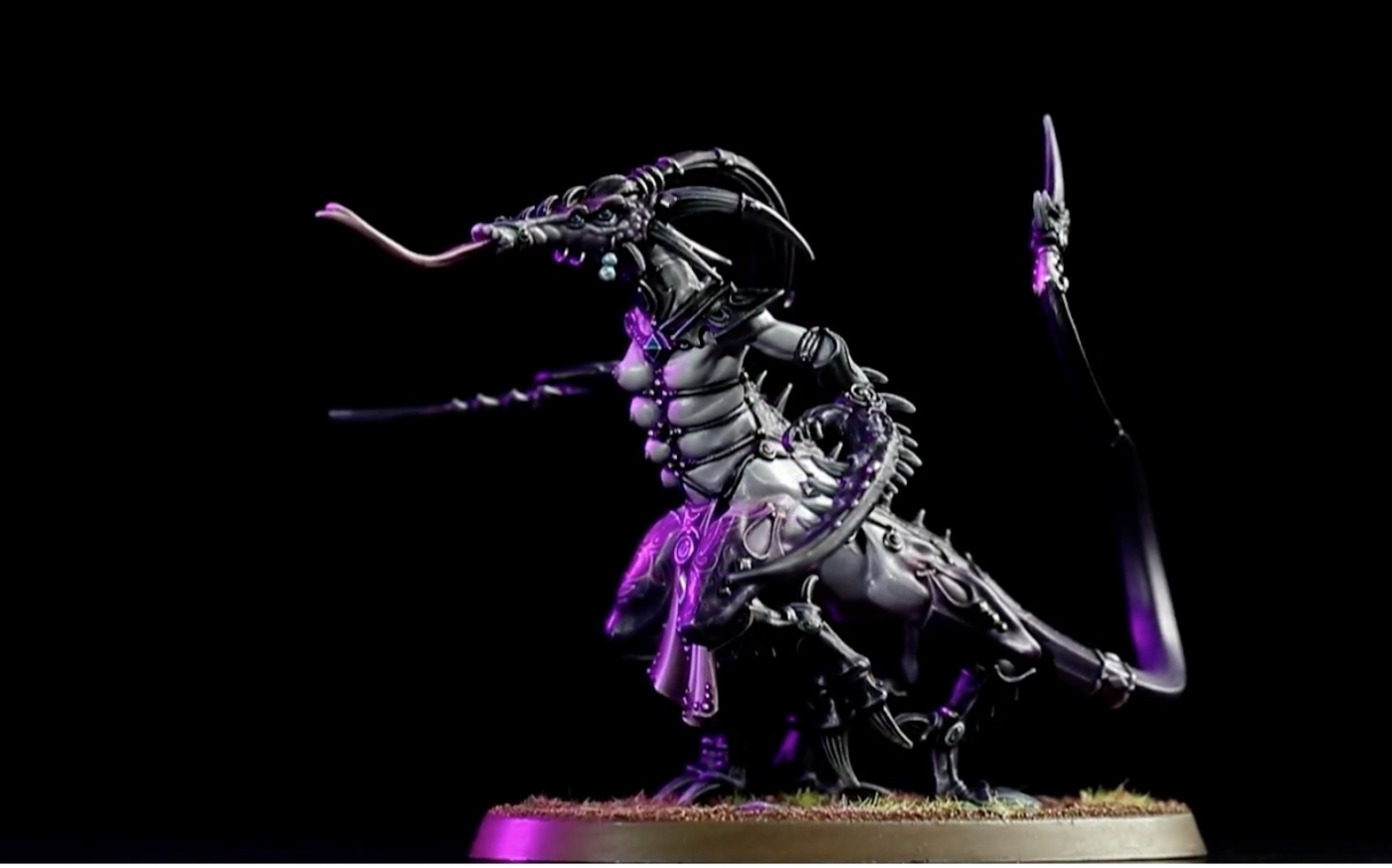 Wrath & Rapture
We know that a future release that is tied to both Khorne and Slaanesh is on the way – and not too far off.  When GW shows things off at their teaser seminars, they are usually released within 1-3 months, and NOVA Open was in August. You do the math.  There have been rumors swirling of both Slaanesh and Khorne getting some kind of mini updates this year and I assume they are tied to this.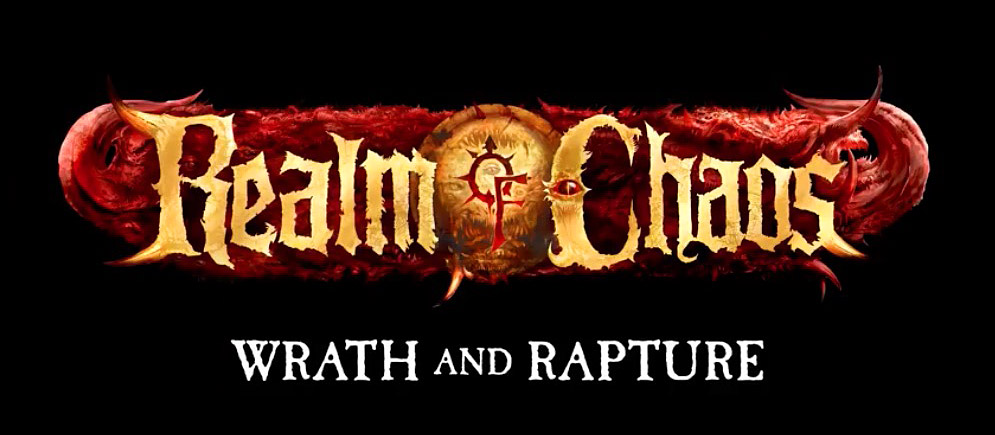 Rumor Time!
Now let's try to tie this into some of the rumors that have been circulating around.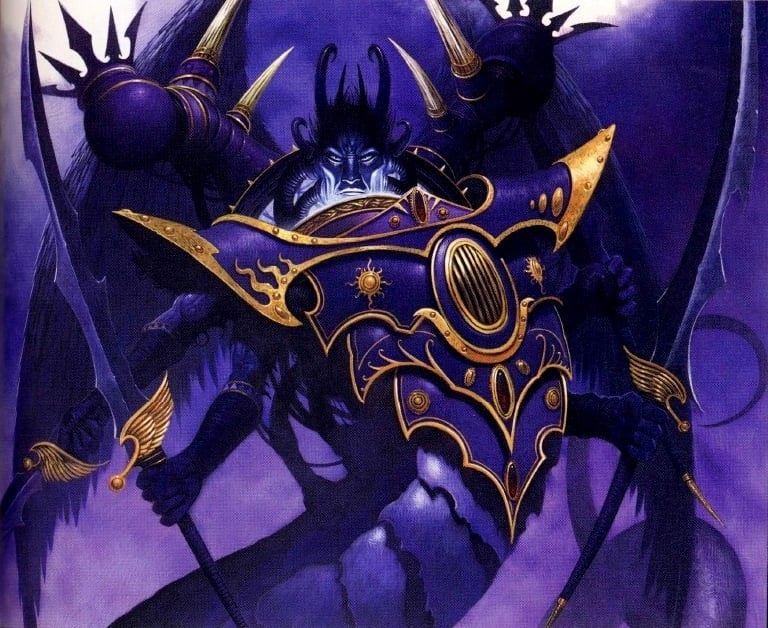 Fulgrim
For a while now there has been word that the next Daemon Primarch will be Fulgrim and that his mini has been long done and "on ice". We have seen Fulgrim mentioned in the background and even giving direct speaking parts in the Rise of the Primarch trilogy of last year as well as some 8th Edition codexes. Of course talk of Fulgrim leads directly to the rumors of his Legion…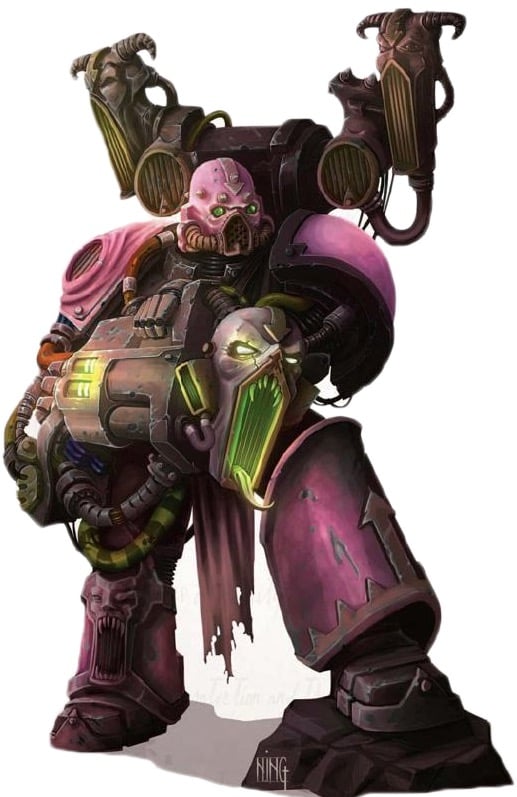 Emperor's Children
There are rumors swirling of the Emperor's Children getting a codex, in the same vein as Death Guard and Thousand Sons before them. This would be a large full release with all manner of new minis. Of course new Noice Marines were mentioned, Fulgrim would be in the book, and some mounted cavalry Marines were mentioned. Hmm…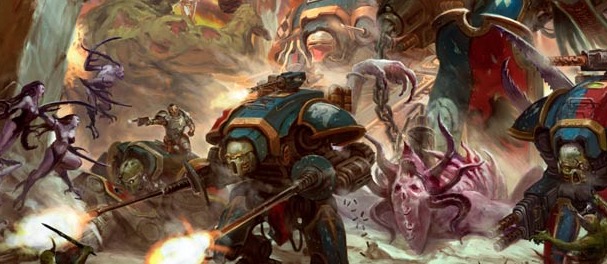 Keeper of Secrets
There was artwork of a Keeper of Secrets in the Imperial Knights codex.  The first newly commissioned artwork in quite some time of the big naughty guy/lady/thing.

Slaanesh Reborn (In Age of Sigmar)
Lastly this all ties into the rumors of the great "Slaanesh Returns" release waves. This is said to be similar to the back to back treatment Tzeentch got back in 2015/16 when 40k's new Thousands Sons led to  Age of Sigmar's Disciples of Tzeentch and Silver Tower.  So imagine that – but with the Dark Prince.  GW has carefully laid out the breadcrumbs in the last few AoS Battletomes describing exactly how Slaanesh was captured and imprisoned by the Aelves, where the prison is, and the fatal flow that will eventually lead the Dark Prince's followers to him. Spoiler alert: It was Morathi; that snake!
I would expect this to include new unseen Daemons, and mortal followers, just as we saw with the Tzeentch range.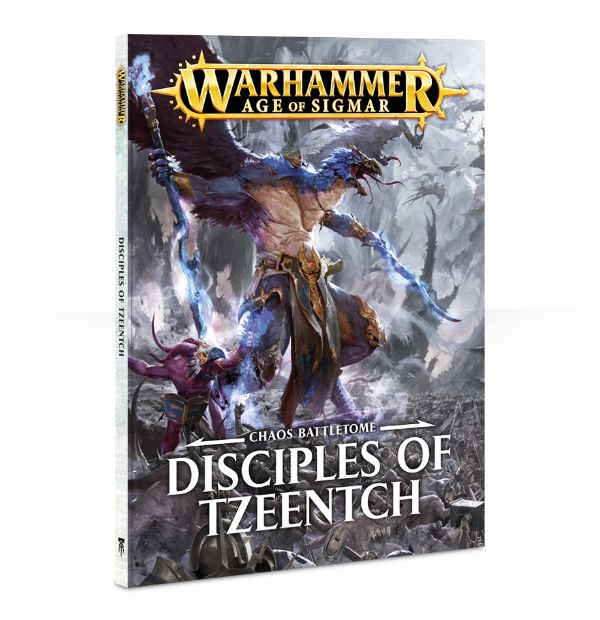 Like this, but with WAY more nipples and leather.
It's been six lonely years, but at long last it looks like GW is ready to bring back the last missing Chaos god.  And not a moment too soon. That ancient metal Keeper of Secrets is just getting ridiculed by the other three plastic Greater Daemons relentlessly.
~ Are you ready to forsake your current army for the tempations of the Dark Prince?