The New York City Comic Con opened its doors yesterday, and there's already news of a ton of new toys and collectables. These are some of the few DC, Marvel, and movie inspired statues you'll be able to pick up from Diamond Select.

These are making their debut at the con in Diamond's bountiful display cases at booth 1644 – and more importantly, they are all up for pre-order now. Find a store at comicshoplocator.com or visit shop.diamondselecttoys.com to get yours.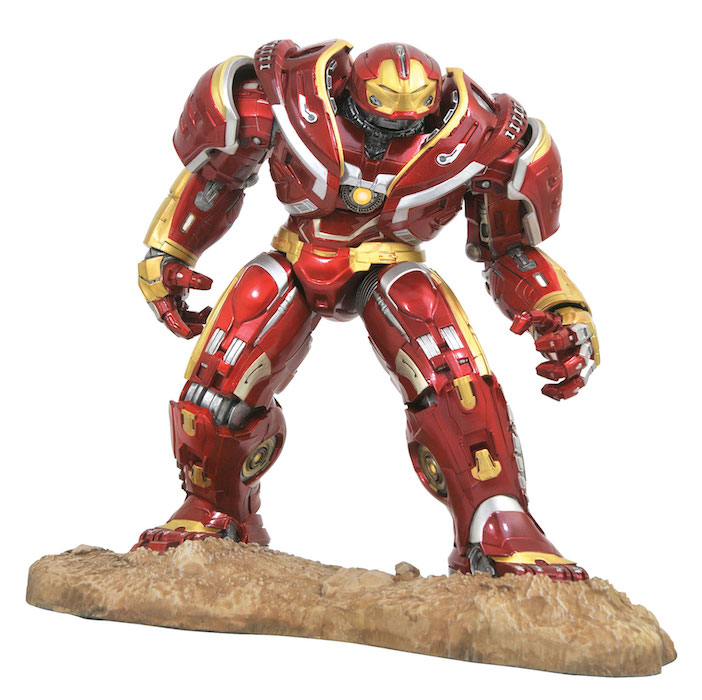 Infinity War Hulkbuster MK2 Statue – $1500.00
This is the big one! The biggest statue ever released by Diamond Select Toys, this nearly 24-inch sculpture of the Hulkbuster MK2 armor from Avengers: Infinity War appropriately dwarfs other statues in the line, making it the centerpiece of any Avengers collection. Limited to only 200 pieces, it is hand-numbered, and comes packaged with a certificate of authenticity in a full-color box. Sculpted by Gentle Giant Studios!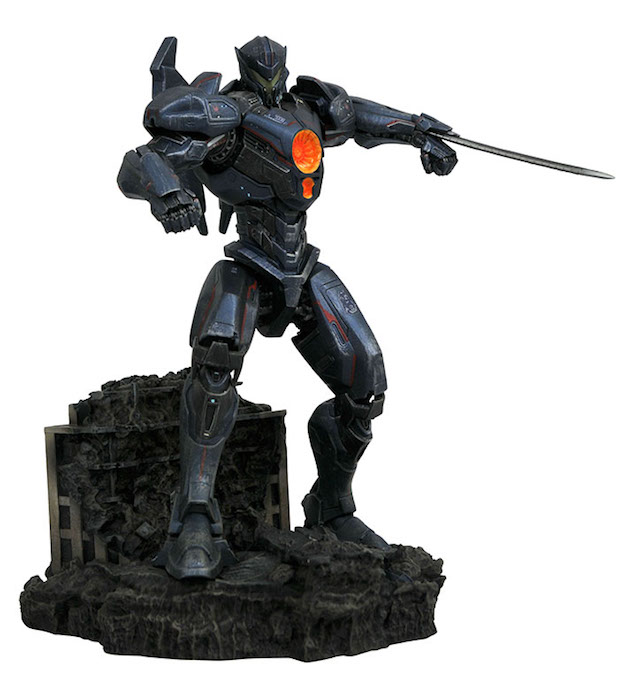 Pacific Rim Gypsy Avenger – $45.00
How titanic is your Gallery? The world of Pacific Rim Uprising just got even bigger, with the first ever Gallery PVC Diorama from the hit sequel! Gipsy Avenger stands on guard against Kaiju (and rogue Jaegers) above a diorama of decimated buildings in this 10-inch sculpture, cast in high-grade plastic and featuring detailed paint applications. Packaged in a full-color window box, it was designed and sculpted by BigShot ToyWorks.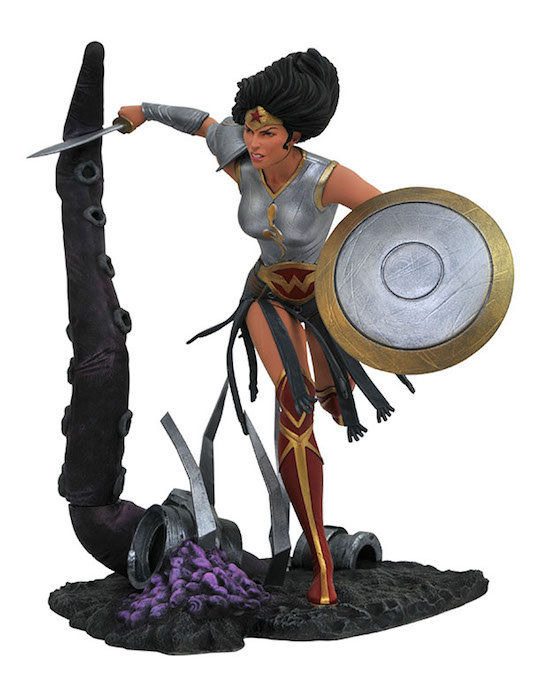 Wonder Woman – $45.00

How metal is your Gallery? The world of Dark Knights: Metal expands with the latest comic-based DC Gallery diorama – Wonder Woman from the world of Batman: The Merciless! This woman warrior is girded for battle with breastplate and shoulder armor, and has her sword and shield at the ready. Sprinting past a monstrous tentacle, this action-packed 9-inch PVC diorama comes packaged in a full-color window box. Sculpted by Cortes Studio based on a design by Caesar!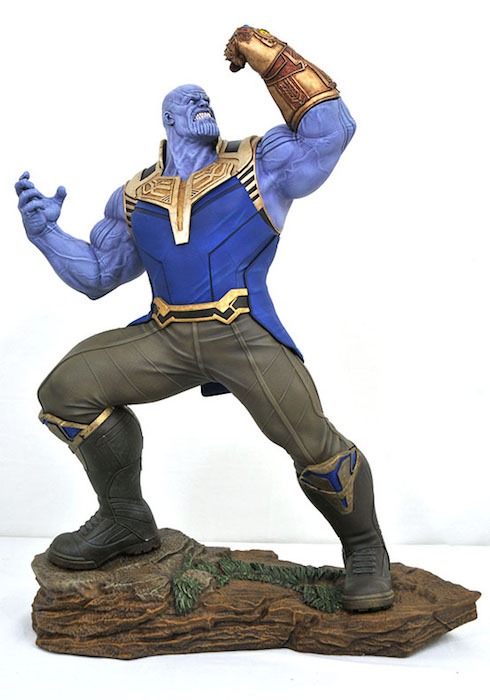 Thanos – $300.00

Thanos triumphant! The mad titan has collected all of the Infinity Gems, and raises his gauntlet in victory in this new statue in the Marvel Milestones line! In scale to other Milestones pieces, this 20″ sculpture can display with the Infinity War Thor statue or on his own, and is limited to a numbered edition of only 1,000. Snap him up before he snaps his fingers! Packaged with a certificate of authenticity in a full-color box. Designed by Joe Allard and sculpted by Jorge Santos Souza!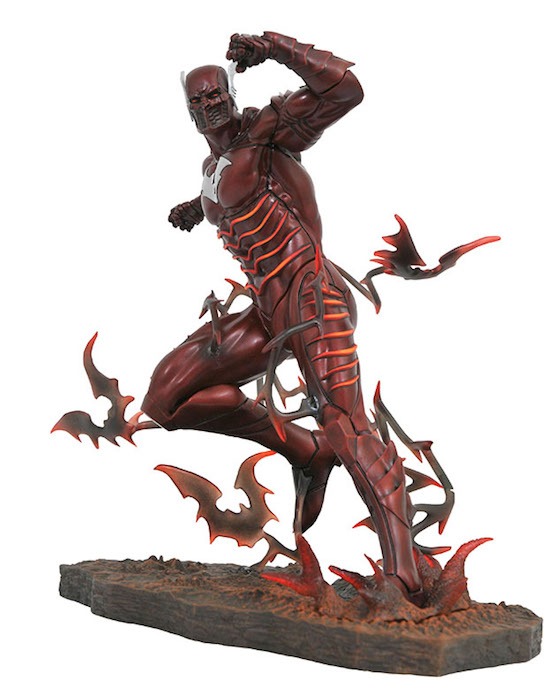 Red Death – $45.00
How deadly is your Gallery? The DC Gallery line of PVC dioramas accelerates with another addition to the Dark Nights: Metal series of sculptures – Red Death! With bat-shaped speed lightning whipping around him as he screeches to a halt, this Speed Force-empowered Batman is the perfect addition to any Batman or Flash collection! The 10-inch diorama features detailed paint applications and comes packaged in a full-color window box. Designed by Caesar and sculpted by Alterton!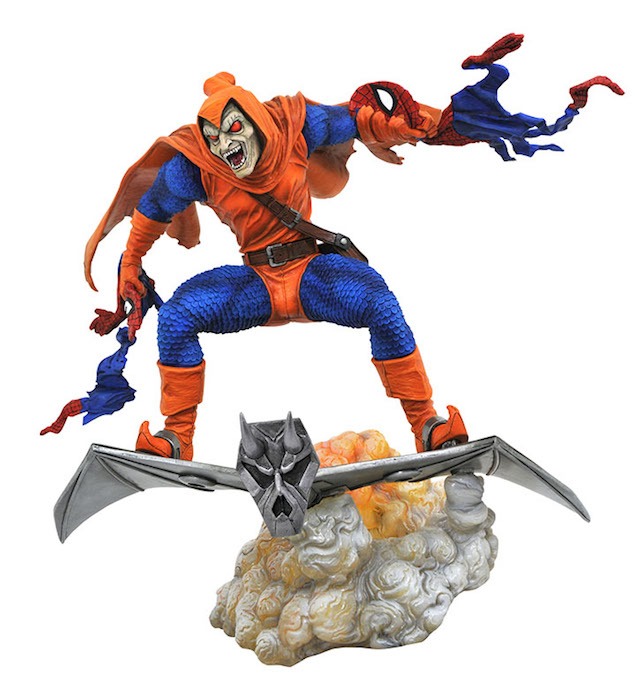 Hobgoblin – $150.00
Wish you could be hobnobbin' with the Hobgoblin? Well, now you can, with this 12″ scale resin statue of one of Spider-Man's greatest foes! Whether you're a fan of the Ned Leeds, Jason Macendale or Roderick Kingsley versions of the character, this is the ultimate Hobgoblin collectible! Limited to only 3,000 pieces, it was sculpted by Jean St. Jean from a design by Joe Allard, and comes packaged with a certificate of authenticity in a numbered, full-color box.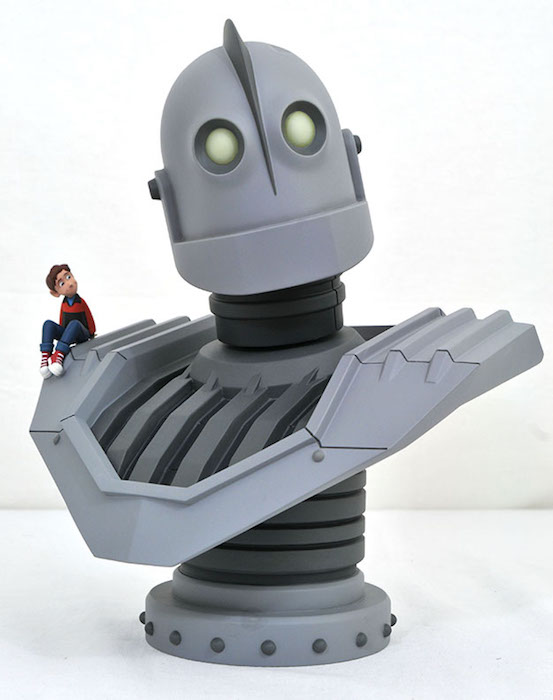 Iron Giant 1/2 Scale Bust – $200.00
The largest-scale Iron Giant collectible ever made is the newest Legend in Three Dimensions! The Legends in 3D line expands to the world of animation with this 10-inch bust of the Iron Giant, star of the animated film of the same name. With his pal Hogarth perched on his shoulder, this bust is the ultimate gift for any fan of The Iron Giant, or of iron giants in general. Limited to an edition of 1,000 pieces, this numbered bust comes with a certificate of authenticity in a full-color box. Designed by Joe Allard!