There's a new Reaver Kit coming, much like the new Warlord we saw yesterday, plus GW announces that you'll be able to just buy the new weapon sprues on their own.
That's right folks… Adeptus Titanicus is getting some upgrades in the very near future. In addition to a newly announce Reaver Titan with melta cannon and chainsword, you'll also be able to grab the new sprues separately, so you'll be able to outfit your existing Titans with the new weapons.  Speaking of which, let's take a look at them. Yesterday we saw the Plasma Annihlator and Power Claw…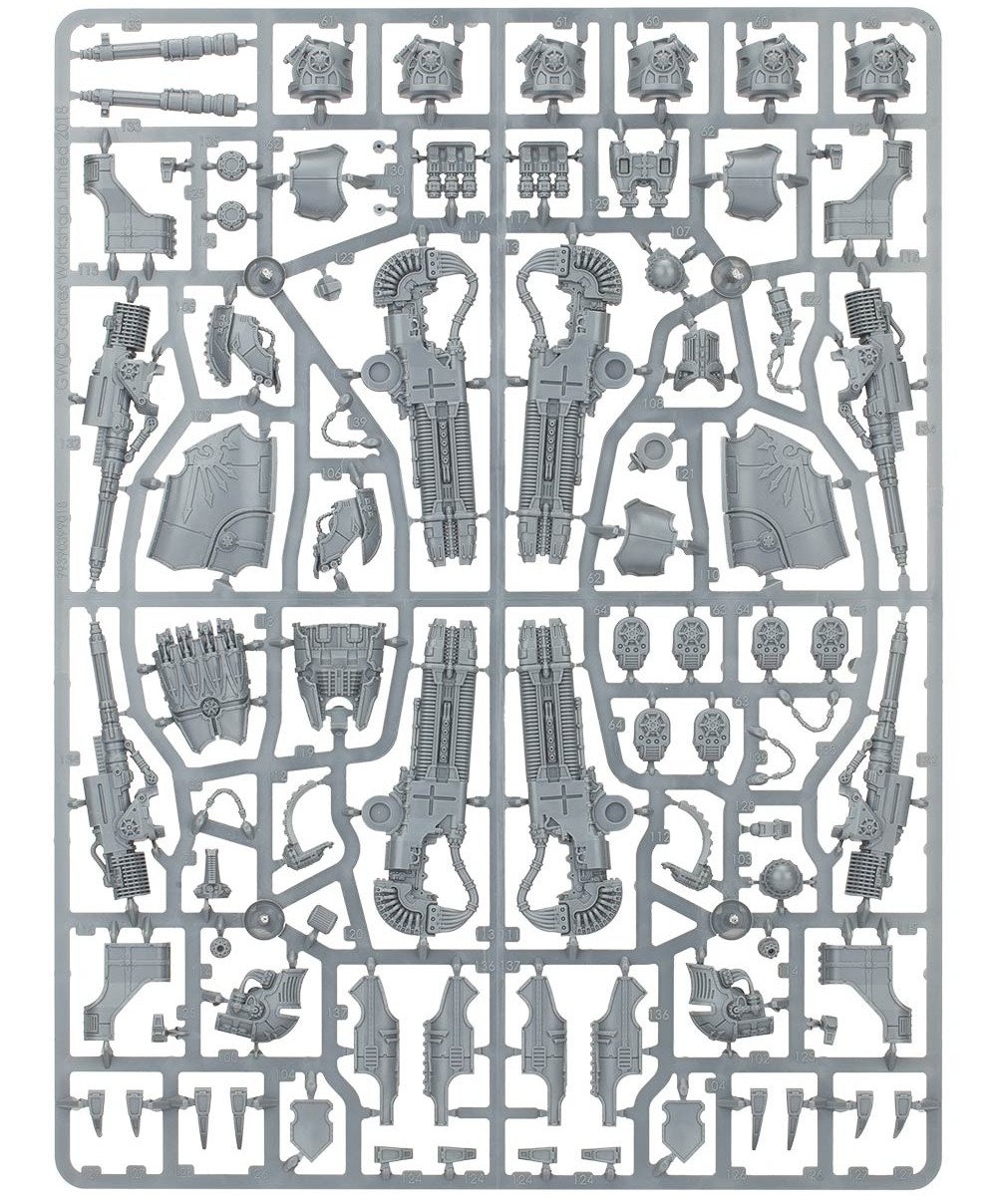 [W]e can confirm the weapon frame from the new Warlord Battle Titan with Plasma Annihilator and Power Claw will be made available separately early in the new year.

As you can see, the new sprue is packed with options – a pair of Sunfury Plasma Annihilators, the option for an Arioch Titan Power Claw, and even a choice of two heads for your Warlord.
And then of course there's the new Reaver Battle Titan incoming…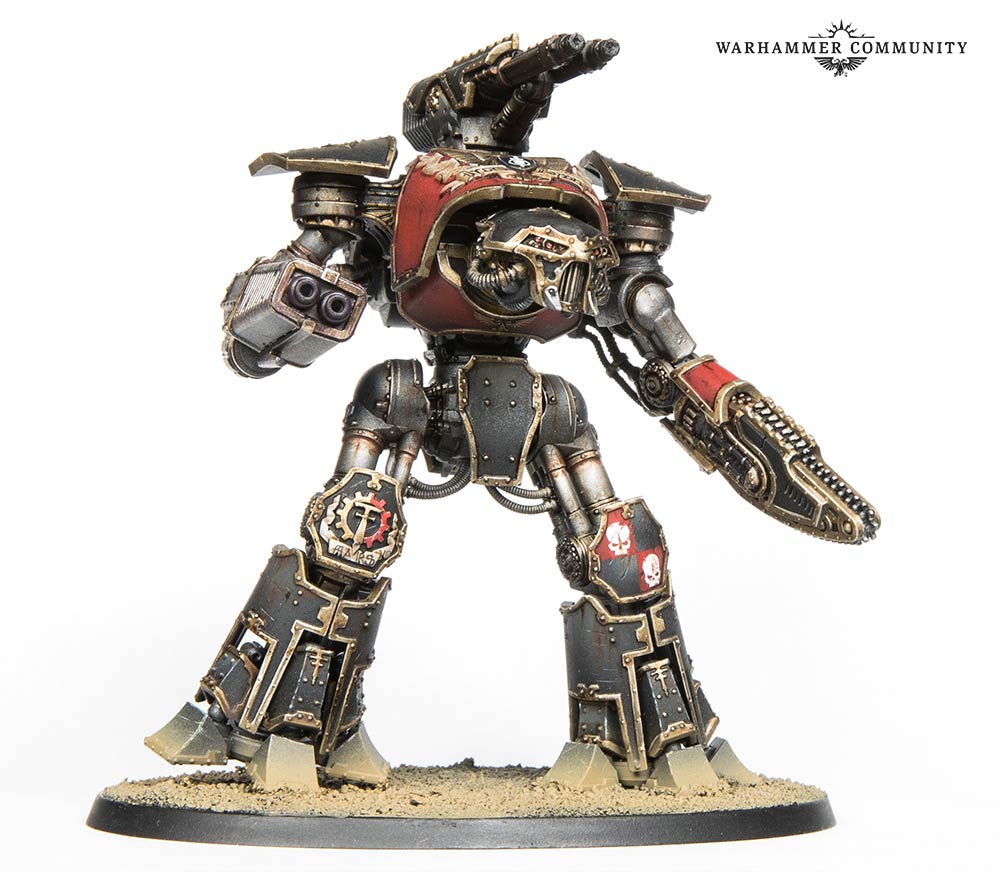 Princeps of burgeoning Titan maniples will be pleased to know the same is also true of the weapon frame from the yet-to-be-announced Reaver Battle Titan with Melta Cannon and Chainfist – perfect for those of us who like to magnetise weapon fittings for optimum versatility.
And you'll be able to grab those sprues as well.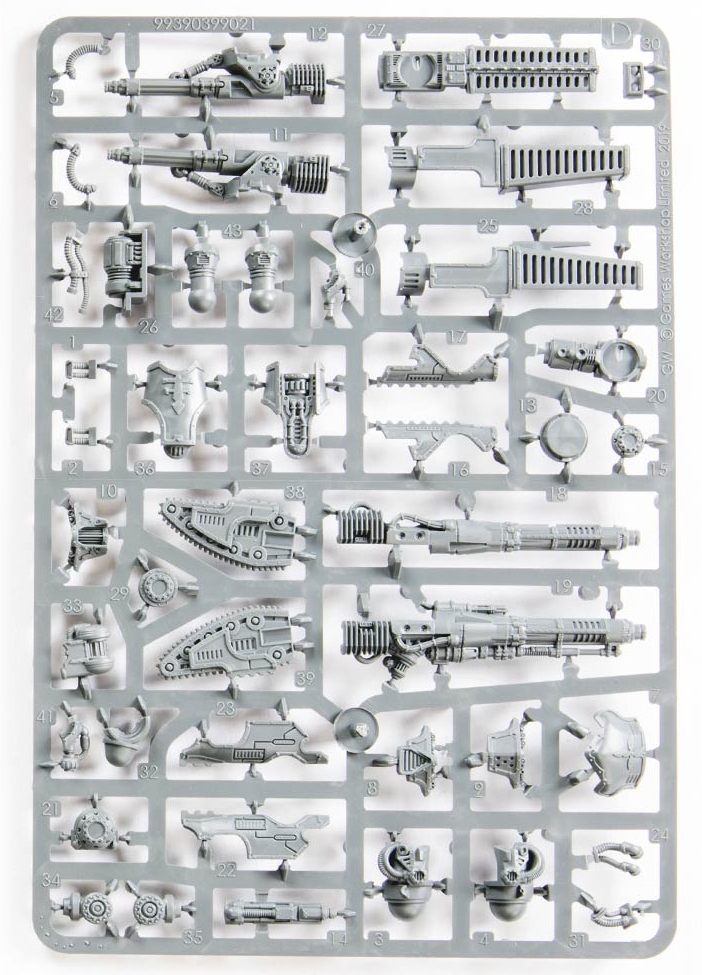 All of this is slated to come out soon–so those of you who are building up your Titan legions, you'll have a ton of new options to play with. And if you were following the announcements, the weapon upgrades being made available separately came out only about a day after the new Warlord was announced. So get yourself ready, because Adeptus Titanicus is growing. Here's hoping we see more Warhound options in the very near future as well.
What do you think of these new options? How are YOU gonna outfit your Titans?