It was 1999, and something dark and sinister stirred in the Gothic Sector. Meet the original Blackstone Fortress.
Battlefleet Gothic arrived in 1999, bringing naval combat to the tabletop. It wasn't the first game to do so – that honor fell to the earlier Space Fleet from 1991.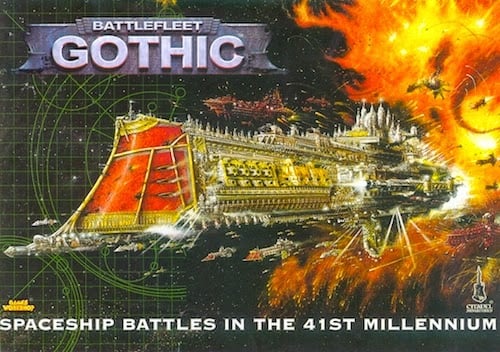 Battlefleet Gothic was a much more complex and nuanced game, and it brought with it a new narrative setting, the Gothic War, set in the (obviously) Gothic Sector, also known as the 12th Black Crusade. This war dealt with Abaddon's conquests and ultimate retreat from an key Imperial Navy stronghold and revolved around 6 mysterious artifacts – the Blackstone Fortresses.
Let's take a look at what these were in their original incarnation.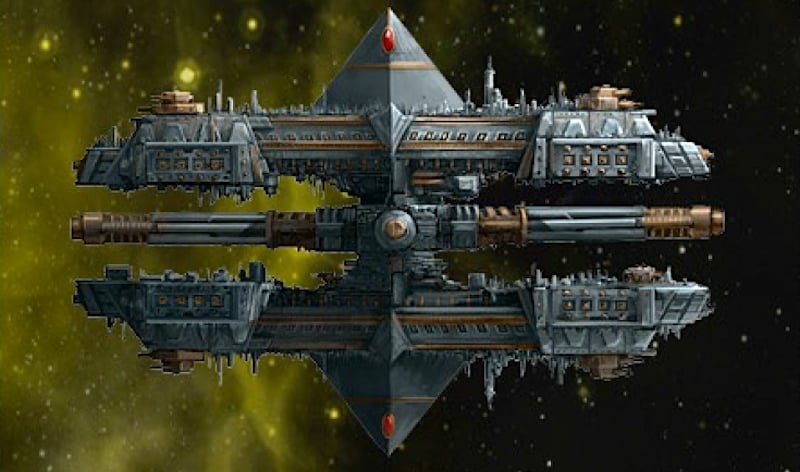 The Mini
First let's take a look at the miniature itself.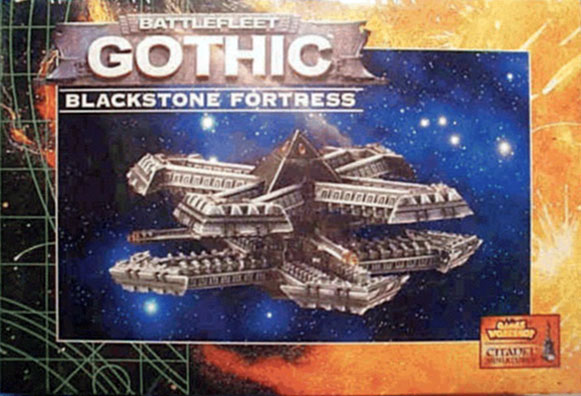 Box front, not that this is it's "activated" configuration, and is open with the 4 gun things sticking out.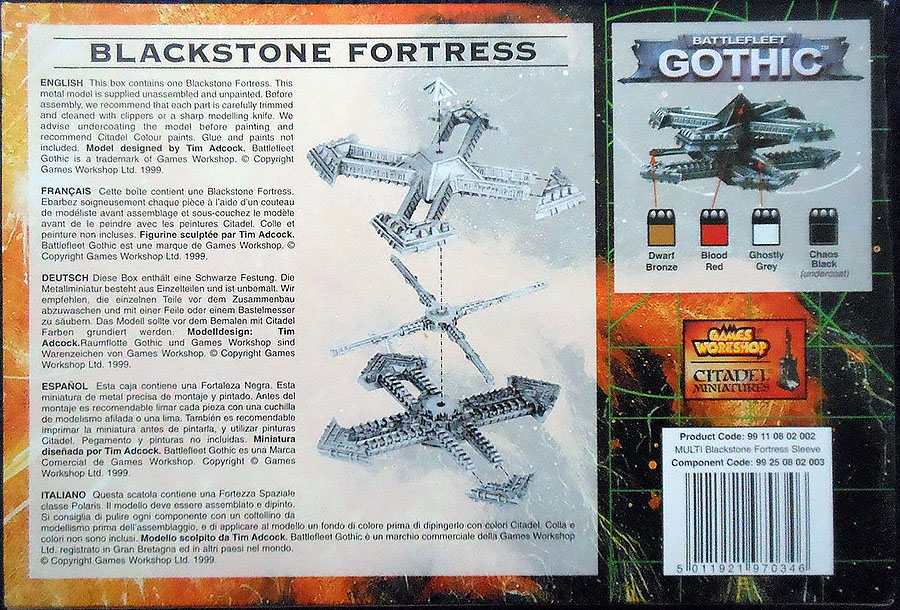 And the back of the box. Now I wonder if that 8-pointed star shape means anything?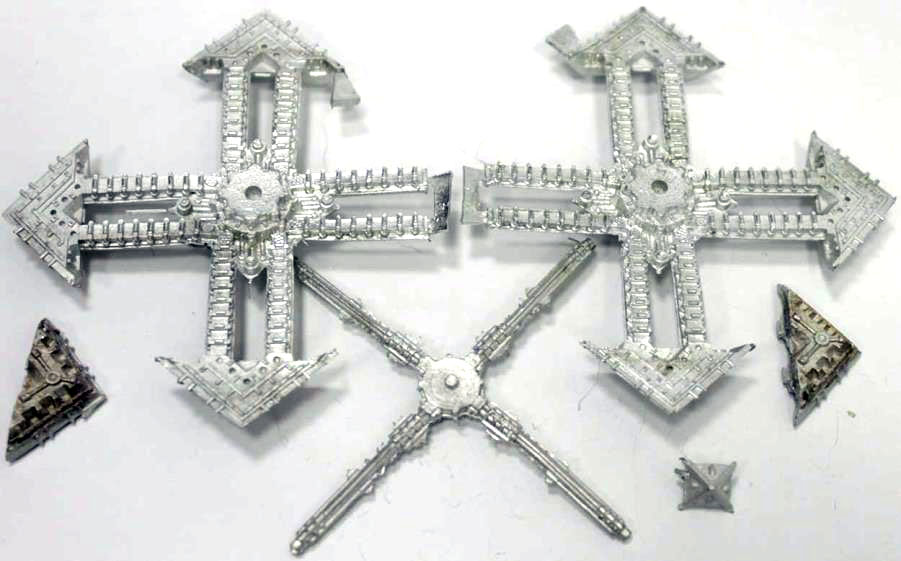 The miniature itself. Look at that giant chunk of sexy white metal. How I miss you.
The Rules
And now the rules.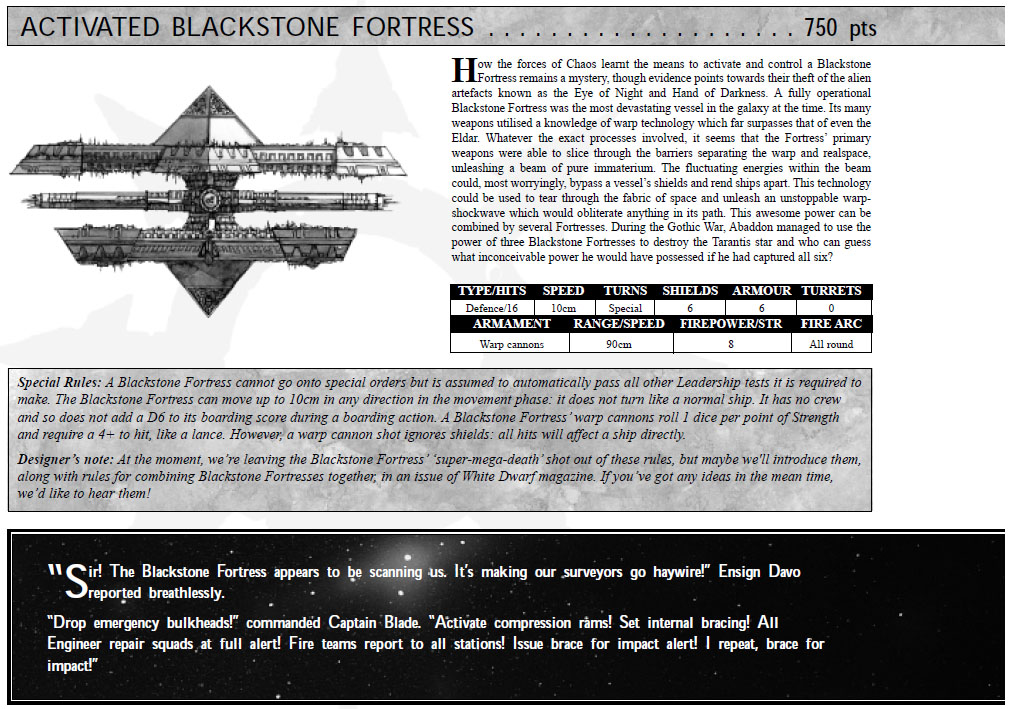 It's slow with 10cm being less than half of a Battleship's 25cm of movement. That said, it moves freely in any direction, and it's Firepower 8 Warp cannons are potent, having range, and battleship weapon strength. Its defense 16 is off the charts, well above the largest of Abaddons' fleet the Planet Killer. Finally note that these weapons don't include the Blackstone's star killing "super mega-death" weapon. Apparently that was so powerful the designers decided to keep it out of standard tabletop play.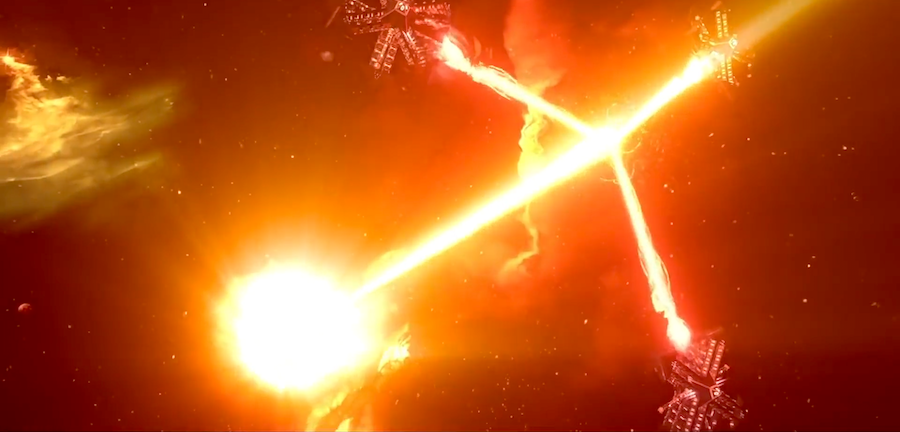 Maybe for good reason…
~The big question is who or what will awaken the newly discovered Blackstone?