Precipice beckons. The Blackstone Fortress awaits those brave enough to venture inside. Take a look at everything that awaits, all the characters, all the new minis. Everything.
Blackstone Fortress is coming folks, and today we've got a look at what's inside. There is a horde of new miniatures inside this game, and they're all incredibly cool. Let's take a look!
via Warhammer Community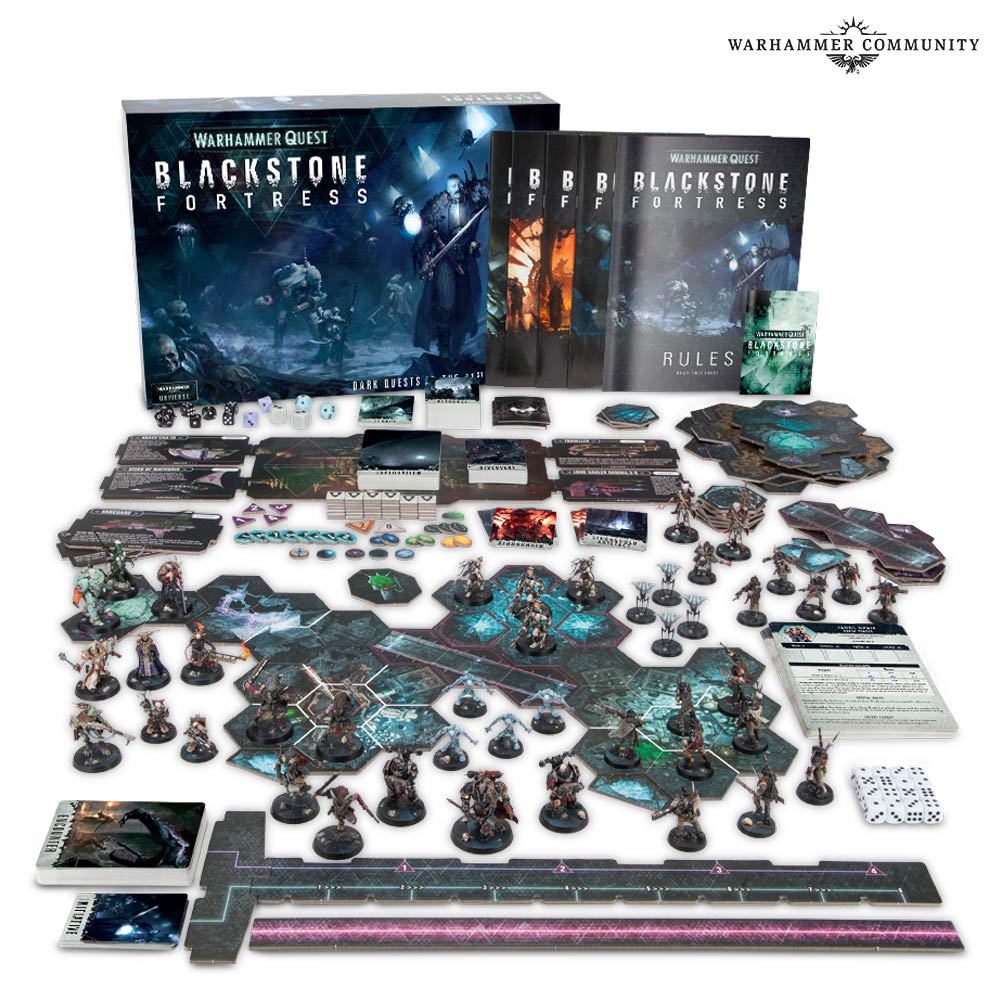 Warhammer Quest: Blackstone Fortress is an adventure game that puts you in the heart of an unfolding mystery in the 41st Millennium. Working with your friends, you'll use your wits to battle right to the heart of an ancient citadel, pursuing hidden agendas and attempting to discover its secrets. Using an innovative system of procedural generation, no two adventures will be the same, with new layouts, enemies and more in every play through.
That's pretty exciting. I love the pseudo rpg elements present here. This game feels like it wants you to explore its secrets.  Very Rogue-like. You and up to five of your friends all band together to explore this Citadel. Each of you will take on a character that can get upgrades and grow in power as you find gear and have adventures.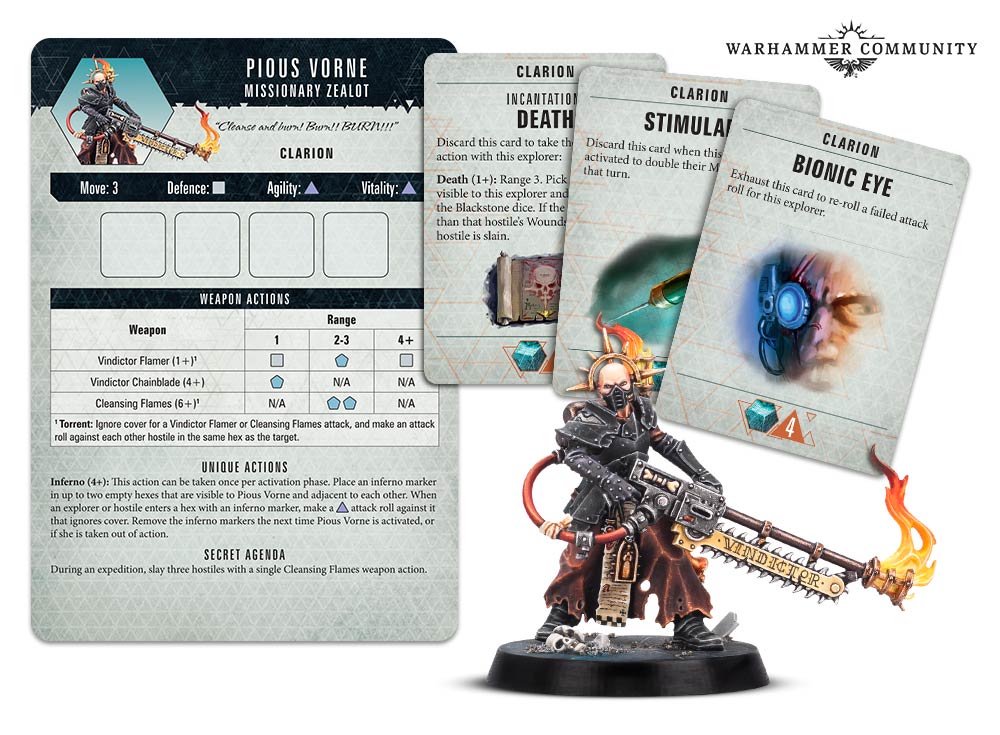 The game has been designed to be fast-paced, tactical and fun. Encounters are as much about wit and cunning as they are sheer force, with each hero offering unique abilities and challenges. Will you snipe your foes at range? Charge in as a living bulwark? Or support the rest of your party? The system is easy to pick up but offers huge depth for those looking to master it.
That sounds like it's up my ally. Each mission will require you to build your party–and there's a huge swath of characters to pick from, including my new favorite the Imperial Navigator.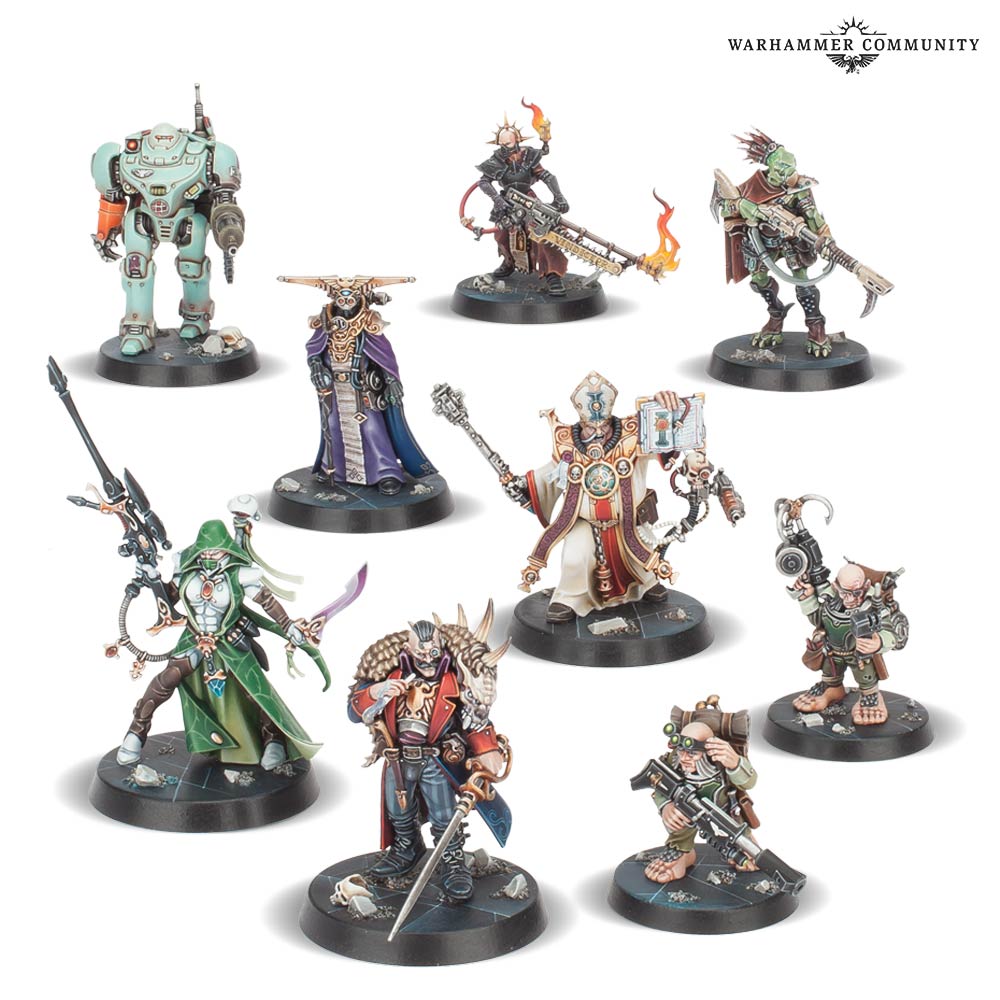 Although, from the shape of his snout, he might be a Navidile. But this is where the game gets real interesting. There's so much new stuff, new corners of the 41st Millennium explored here.
Each of the heroes in Blackstone Fortress is a unique and distinct character. Maybe you'll choose to plumb the depths of the labyrinth as Imperial Navigator Espern Locarno, or spread the Imperial Cult at the mouth of a flamer with Missionary Zealot Pious Vorne. Each of these characters bears secrets, and there are more than a few surprises in store for even the most versed loremasters to uncover.
And it's not just in the heroes. It's in every part of this game.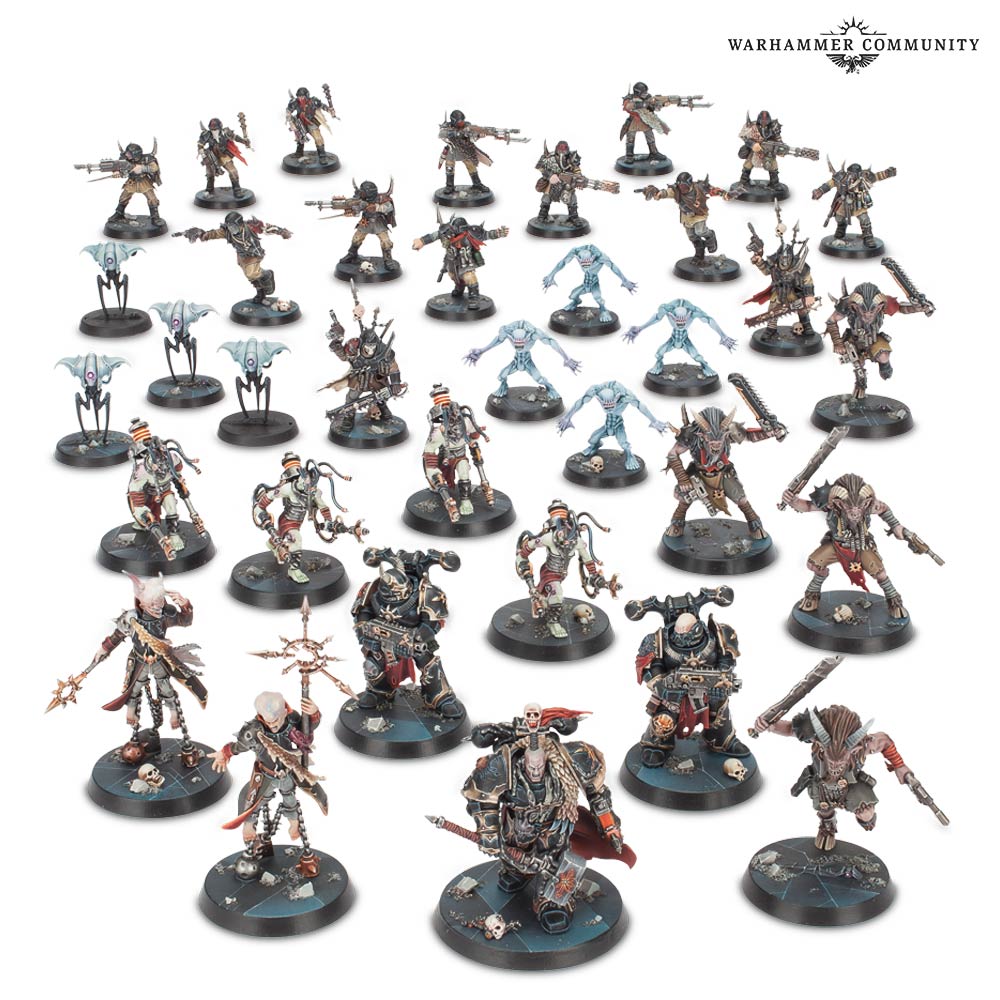 Seriously, this could just be a box of minis and it'd be worth it. Look at these Chaos Marines and Renegade Militarum…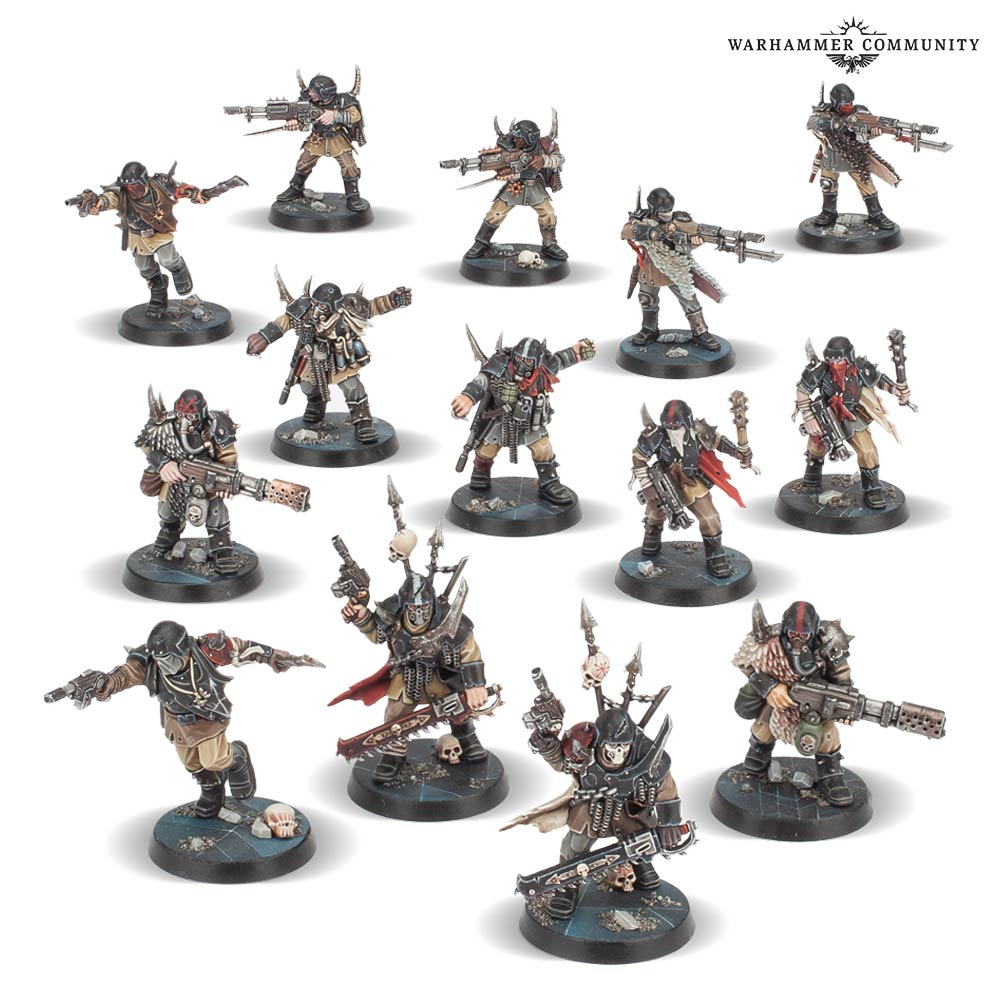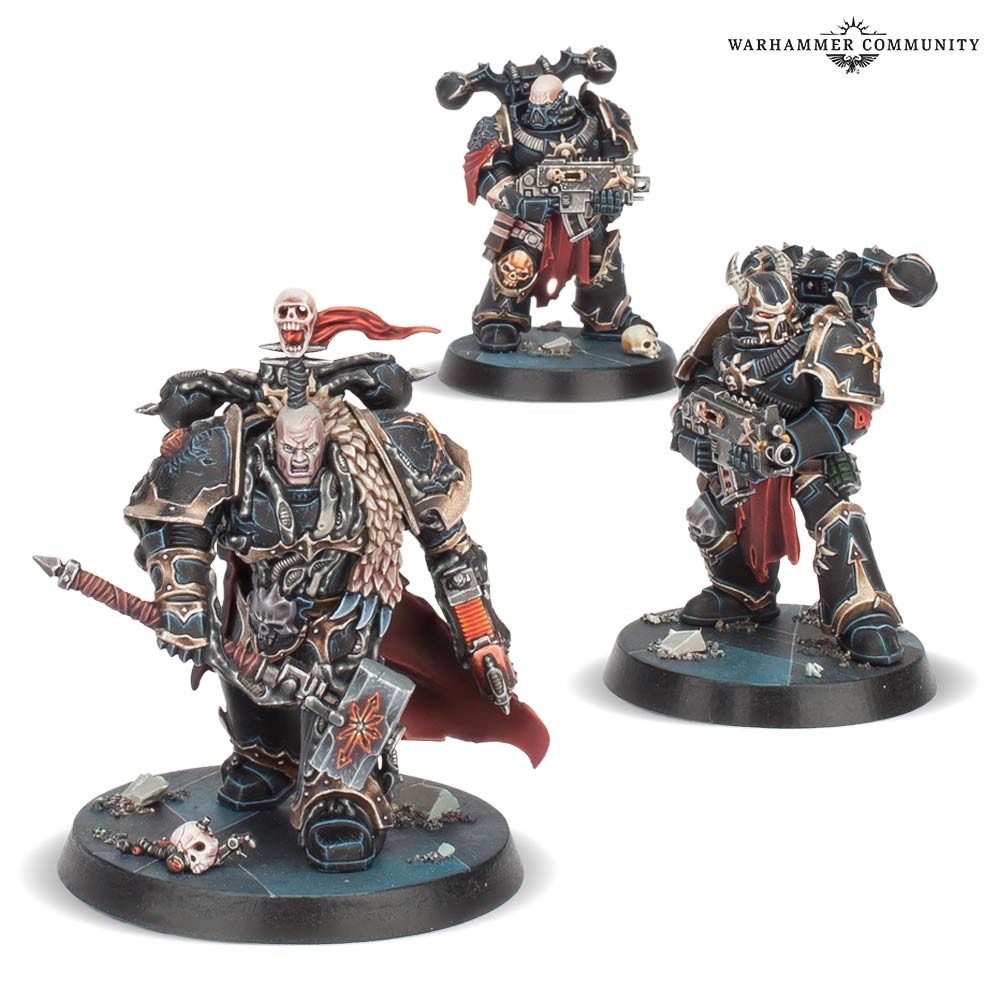 There's even Beastmen in there,  along side ur-ghuls and the swarm of Spindle Drones.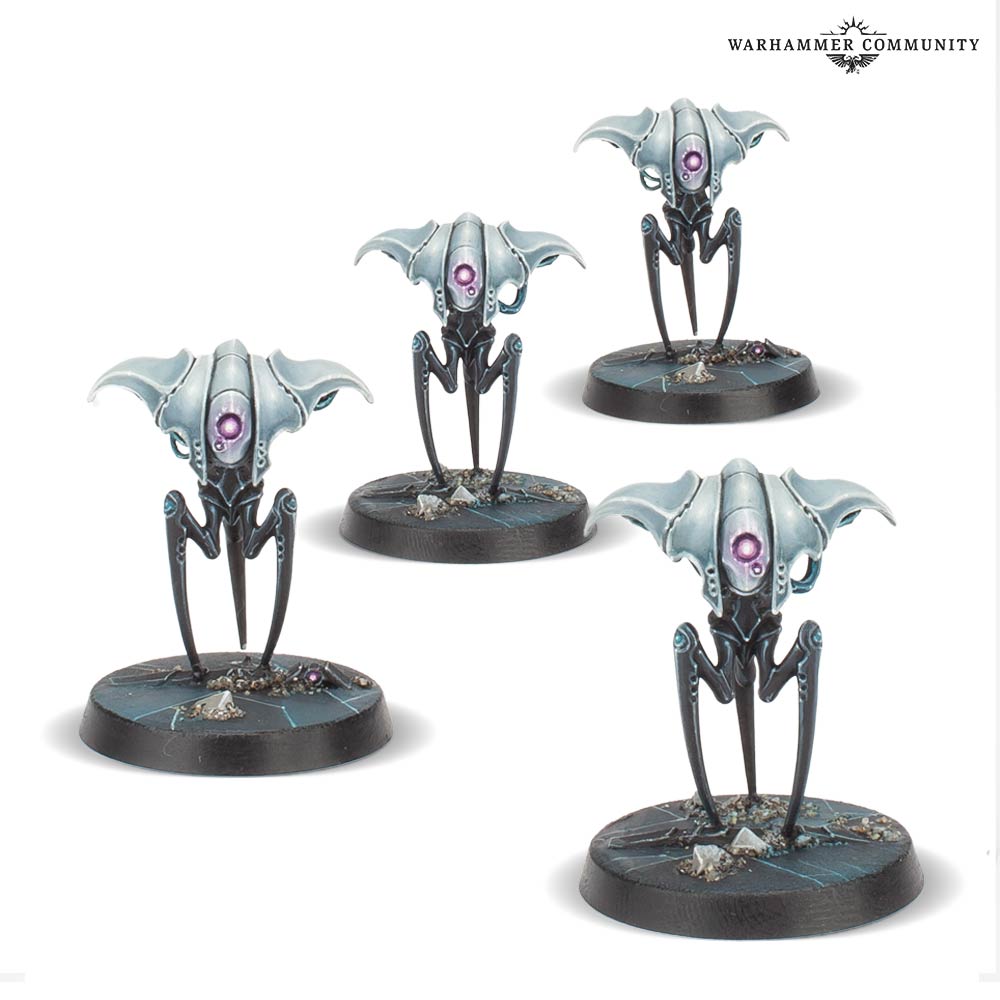 And this is only the beginning. A new chapter for 40K is here.
Warhammer Quest: Blackstone Fortress is the basis for a brand-new series that'll expand your game and allow you to continue your adventures. Future expansions will contain new battles to fight, enemies to conquer and champions to choose from. You can buy Warhammer Quest: Blackstone Fortress in the confidence that the game will be supported for a long, long time to come.
So it looks like Blackstone Fortress is going to be even bigger than what we've already seen. Next weekend is your first chance toget in on the action, so be sure and check back then.
Okay but where can we get a legion of those Chaos Militarum?