You didn't think that Games Workshop's latest game was going to miss the opportunity for rules for 40k did you? Come check out how a few of these new units will work on the tabletop battlefields of 40k!
Blackstone Fortress has a ton of amazing new miniatures in the box and naturally they are getting Datasheets for 40k! Today we're getting a bit of a preview from Games Workshop on a few of these models. If you've been wondering if they are going to worth taking in your existing army – come see for yourself!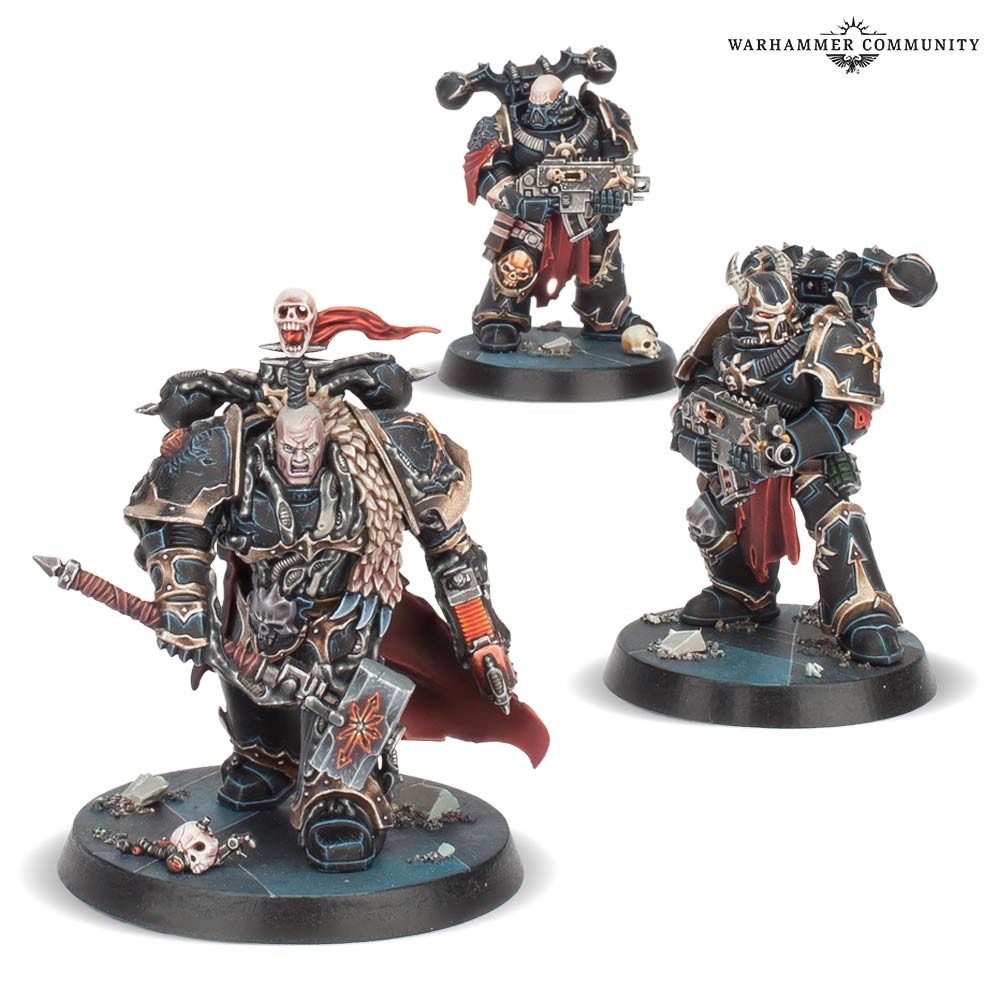 Obsidius Mallex is up first and in case you were wondering he is totally a Chaos Lord. That fancy hammer he has is indeed a Thunder hammer as well and it hits HARD:

On top of that, because he is a Chaos Lord, you can bet he still provides the "re-rolls to hit of 1s to nearby Black Legion units" – which was confirmed by GW. Oh, and that does mean he's a <Black Legion> character, too.
Since he has been confirmed as a Chaos Lord you can also expect him to have a pretty solid stat line and probably a 4+ invulnerable save, too – just like "normal" Chaos Lords. That model is also equipped with a Plasma Pistol so expect that weapon in his loadout. We also know from the points that were spotted that he's 102 points with his weapons. Not a bad package deal.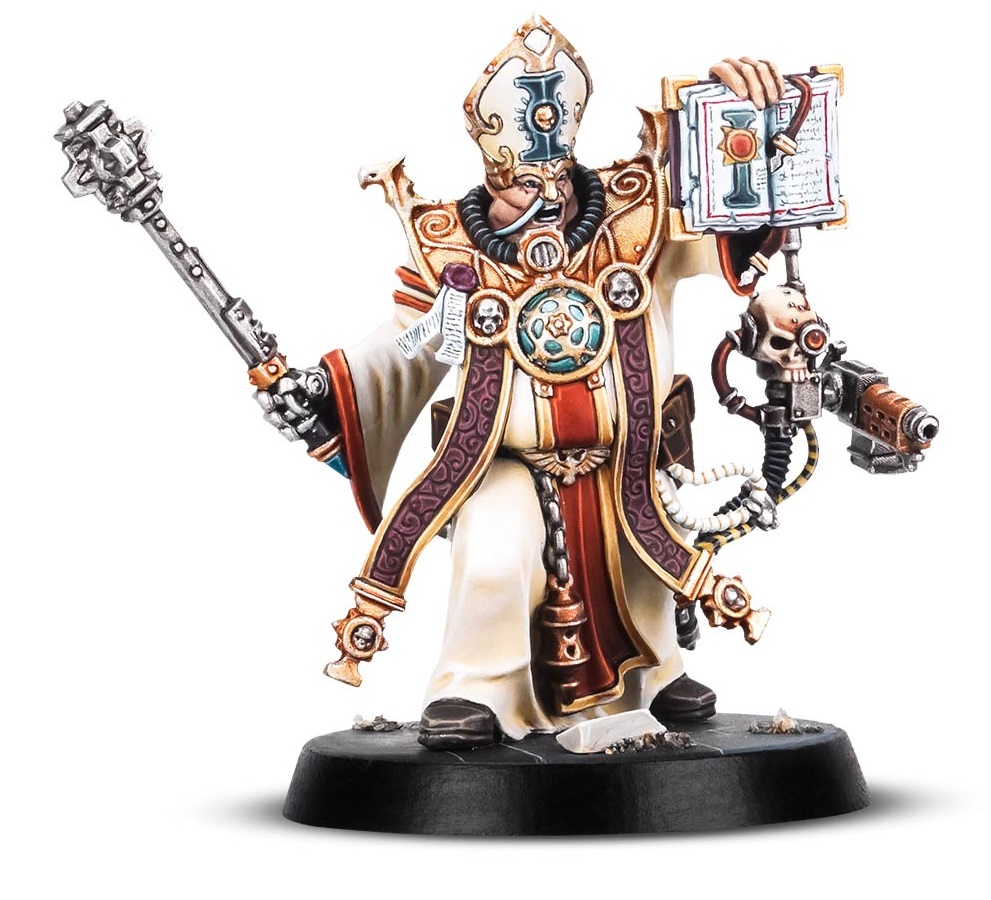 Next up we have rules for Thaddeus the Purifier who is a Ministorum Priest. It's noted by GW that:
"If you've got a Sisters of Battle army (or you're getting ready to play one in 2019!), Taddeus can be added to your army and provides the same War Hymns ability as standard Ministorum Priest which will even work on nearby Astra Militarum units."

Hey – we knew he was a support character so that fits. Also as a Ministorum Priest you can expect a lot of the same keywords so he will be viable for many Imperial Armies. I'm guessing here, but if he's got similar stats as a Ministorum Priest, then he's going to be a typical guard <Character> too. That means you should be able to get him dug-in with the rest of your front line fighters and get that +1 Attack bonus.
Load-out wise, he's clearly rocking a Power-something – maybe it's a Power Maul or equivalent. Looking at the regular gear for a Priest, I would expect a typical laspistol and grenades as well. I'm very curious about that servo-skull with a weapon – is that a flamer or stubber? I don't see any promethium canisters from that angle – but I also don't see a magazine either.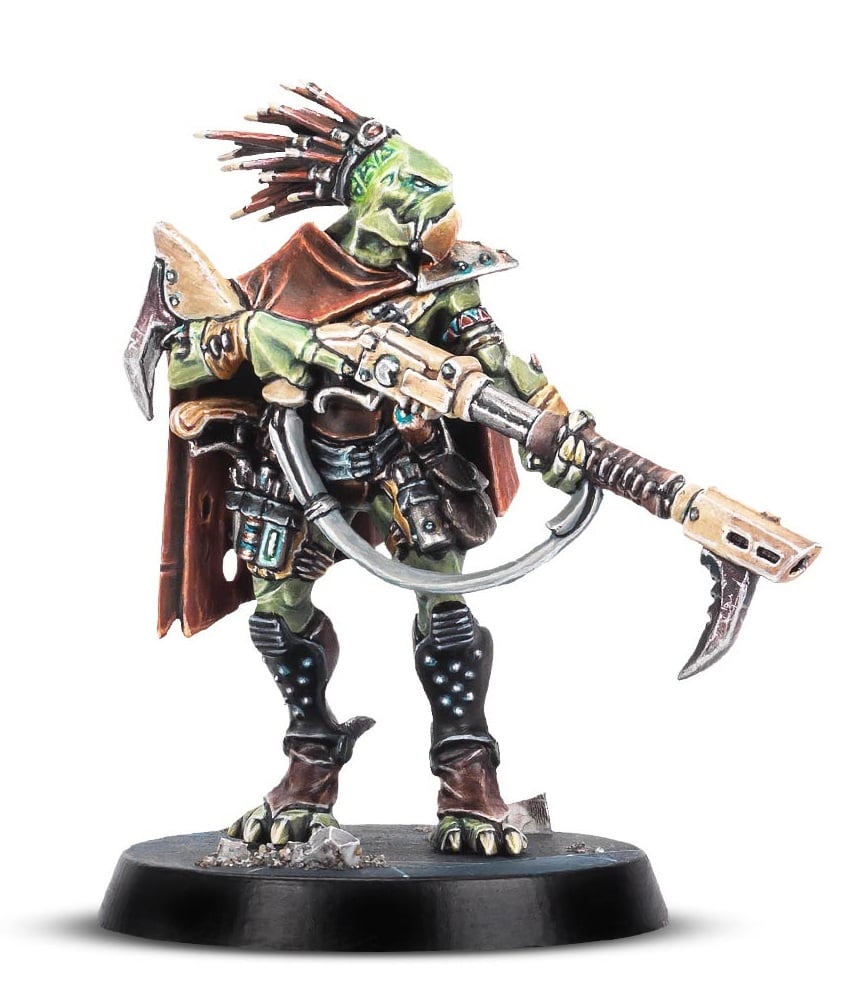 Dahyak Grekh is the Kroot Tracker in the set. As far as the Datasheet goes GW says this:
"Got a few points left over and need to fill in an Elites slot in your T'au Empire army? This Kroot Tracker is a pretty cool choice…"
Now that really makes me think that this character is going to have the <T'au> keywords and will not be able to join up with any Imperial Battleforged armies. Sorry Matched Players. But hey – if you're a T'au Player, he's got a pretty cool ability that looks handy.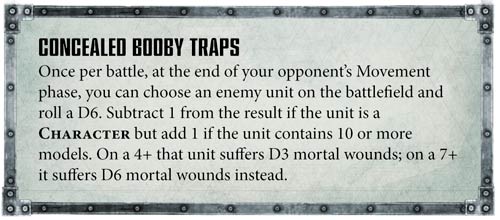 Free shots at Mortal Wounds? Sure! Also GW mentioned that he will be able to target Characters even if they aren't the closest models – so perhaps he has some type of sniper rifle or special rule. I'm also curious about what other Kroot tricks he's got under his sleeves. He's a tracker/hunter so maybe some type of deepstrike ability or a scout rule? I guess we'll have to wait and see…
All of the models in the Blackstone Fortress box have rules and points for 40k – so get ready to field them on the tabletop!
What do you think of these characters – are you looking forward to slotting them into your army?