Extra Life 2018 is looking to be one of the biggest and best days of charity gaming, well really its like a week, but we won't dwell on that. Here's what you can expect to see this weekend!
Extra Life, as we've mentioned before on this site, is a charity gaming event that brings gamers of all stripes together to celebrate gaming and give to children. Specifically, gamers or teams of gamers will put on streams of games during which audiences can donate to give money to the Children's Miracle Network charities, all sponsored through Extra Life. The big marathon day of gaming was November 6th, but if Dungeons and Dragons has taught me anything, it's that time is fluid–proven by the fact that their marathon day of gaming continues through the weekend, with many fantastic streams coming to you live from GameHole Con.
via Wizards of the Coast
Dungeon of Doom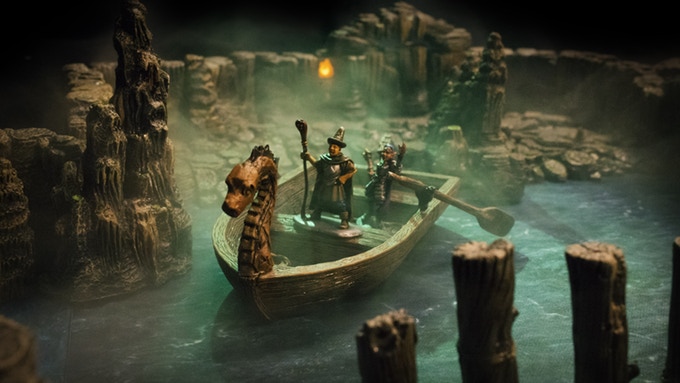 Fri, Nov 9th: 8AM-12PM PT
Featuring an old school adventure run by none other than the CEO of Dwarven Forge (aka that place with all the good terrain) this Dungeon is an old school Dungeon which means characters will die. For your amusement–and for charity. So if you're hankering for some AD&D or just good old fashioned PCs falling to ignominious but creative deaths, this is the game for you.
Enter the Dungeon of Doom! Stefan Pokorny (The Dwarvenaut) CEO of Dwarven Forge presents a miniature gauntlet of death to amuse and abuse your feeble 1st level, AD&D characters…victims provided (or roll yer own). 15 total tickets will be sold. We will do a roll off and the first 8 will get a seat. As characters get killed waiting players can enter at various "rescue" points in the dungeon. If (more likely when) your character is killed, you can get back in line to re-enter the Gauntlet of Doom!
Inkwell Live: Tip of the Quill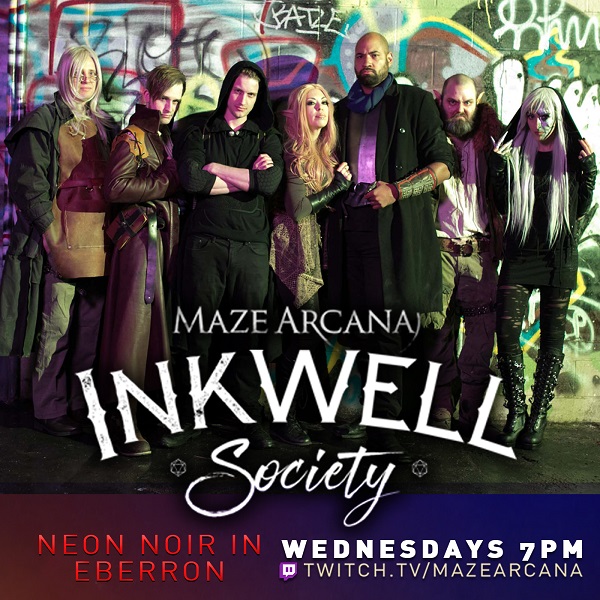 Fri, Nov 9th: 1-5PM PT
Come join the folks of the Inkwell Society as they take you inside the magitech and intrigue-fueled world of Eberron with a fantastic looking cast, including Adam Bradford, Todd Kenreck, Eric Lang, Chris Lindsay, Satine Phoenix, and literature's Patrick Rothfuss. You can donate through the Maze Arcana page to take some direct influence on the game or get some pretty incredible swag from the individual players by clicking on their names. Some of the prizes include signed PHBs, or special Adventurer's league certificates that let you use the PHB + 2 books of your choice.
DM Ruty Rutenberg weaves a path of Sharn zeroes who'd kill for a little class, until their rise collides with Eberron's Dream Lily cartels, and the streets they roam become anything but home. Come and check out the fun as Maze Arcana broadcasts live in support of Extra Life.
Mike Mearls' Game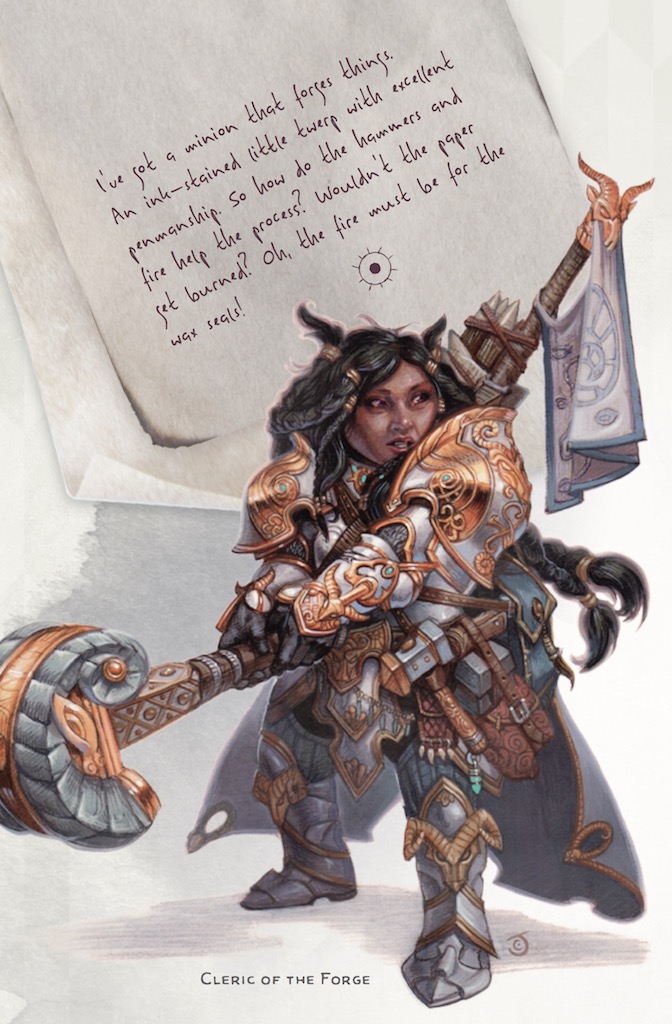 The D&D Franchise Creative Director, and all-around nice guy Mike Mearls will be streaming a game with a surprisingly stellar cast: Pat Kilbane (who will let you decide his character), Lysa Chen (who will grant you a tressym), Rob Wieland, John Kovalic, and Monica Valentinelli.
Fri, Nov 9th: 6-10PM PT
Come and check out the fun as Mike Mearls runs a live stream D&D game in support of Extra Life.
Saving Throw Show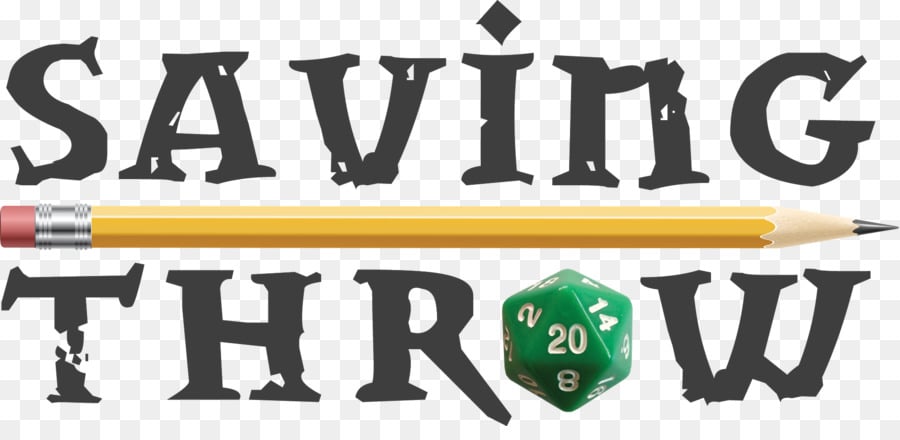 Sat, Nov 10th: 8AM-12PM PT
The Circle of the Sapphire Sword had it all – treasure, fame, and all the trappings of a successful adventurer's life. But eventually you tire of delving into greasy caverns and fighting infernal threats and so the Circle disbanded and its various members went their own ways. Now, decades later, they are old, out of shape, maybe even out of touch. But an old foe has risen from the grave to take his revenge. Will the devious lich Maugarr Bloodspeaker break the Circle once and for all, or can our heroes summon one last show of force to defeat him?

Join the always-entertaining cast of Saving Throw Show as Bill Cavalier the Dungeon Bastard takes the DM reins in this special live-streamed event raising funds for Extra Life. Your donations will help effect (maybe even determine!) the outcome. Featuring Amy Vorpahl, Gaurav Gulati, and Dom Zook — along with very special surprise guests!
Adventurer's League Admin Stream-Of-Doom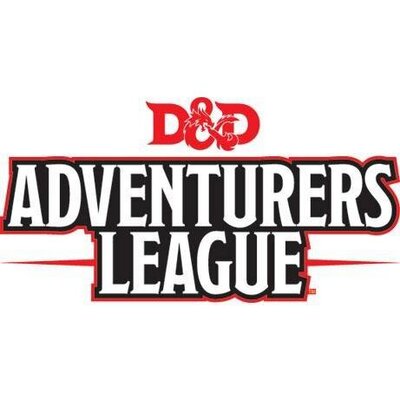 Sat, Nov 10th: 1-5PM PT
Come and watch admin Alan Patrick run his fellow admins through Undermountain live in support of Extra Life, featuring: Bill Benham, Lysa Chen, Claire Hoffman, Greg Marks, Travis Woodall
Chris Perkins' Livestreamed Game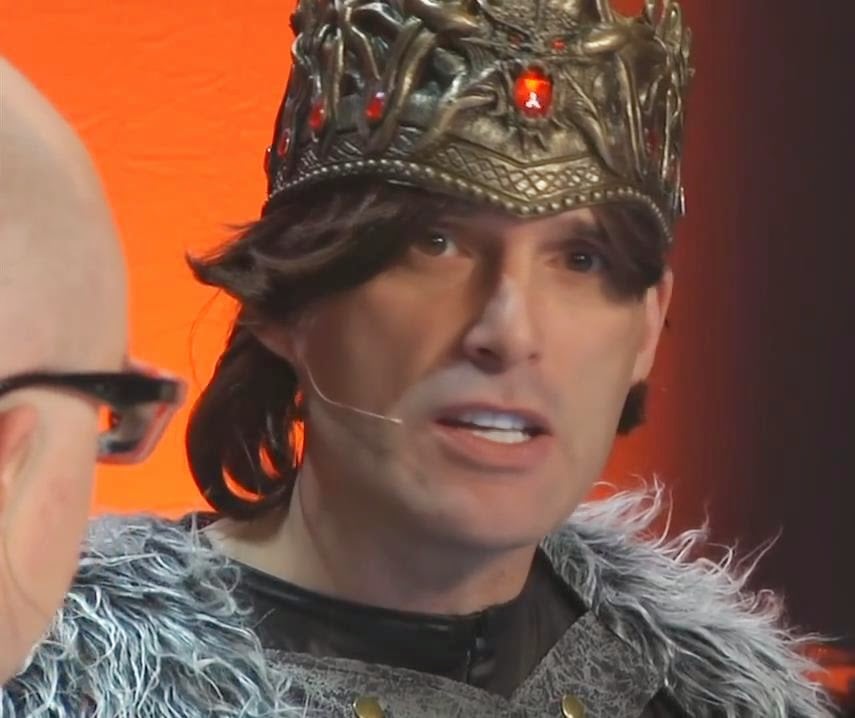 Sat, Nov 10th: 6-10PM PT
Come and check out the fun as Chris Perkins runs a live stream D&D game in support of Extra Life, featuring Peter Brett, Gaurav Gulati, Patrick Rothfuss, Elisa Teague, Amy Vorpal.
You can find out more about how you can help at D&D's Extra LIfe Page.
In the meantime–get out there and adventure for a good cause!