Now that House Delaque's models have been revealed, we have to ask – which house's new models are the most improved? Let's chat.
The massive info dump from yesterday had so much info to chew on. We finally see the final OG House Delaque get their update and it's quite an new look. That said, it's about time we compare all these gangs to their old sculpts to decide on who got the most improved look. We're listing these in no particular order – click on the comments tab below and drop us a line as to which one you think is the most improved from their previous version.
House Delaque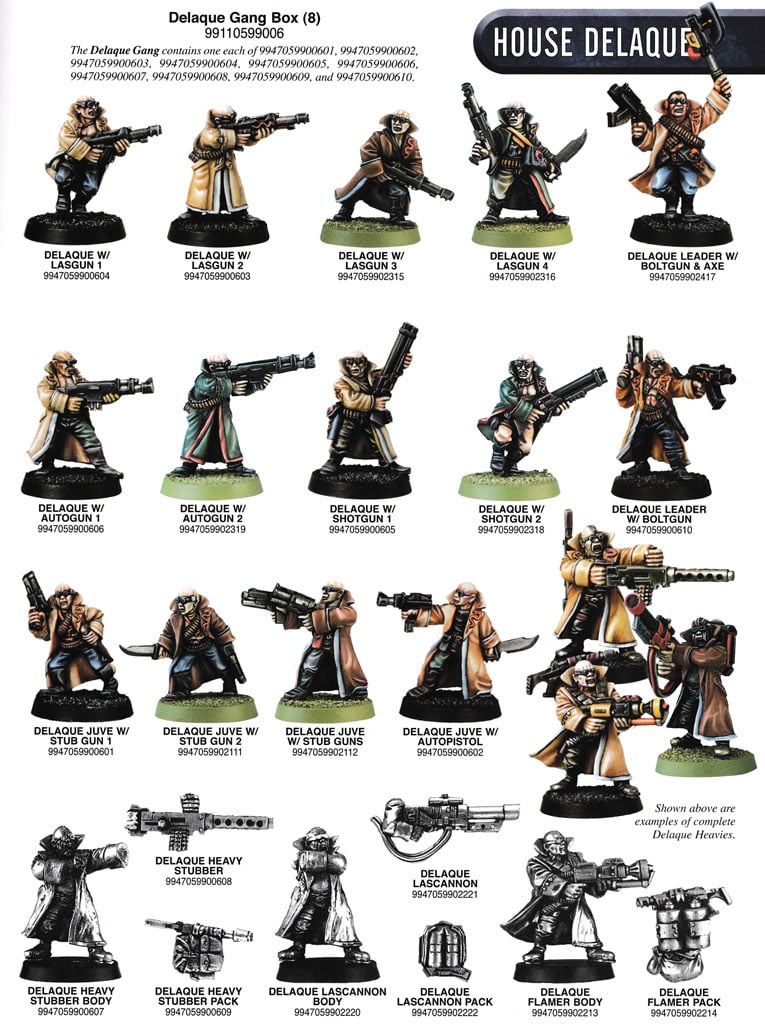 Old School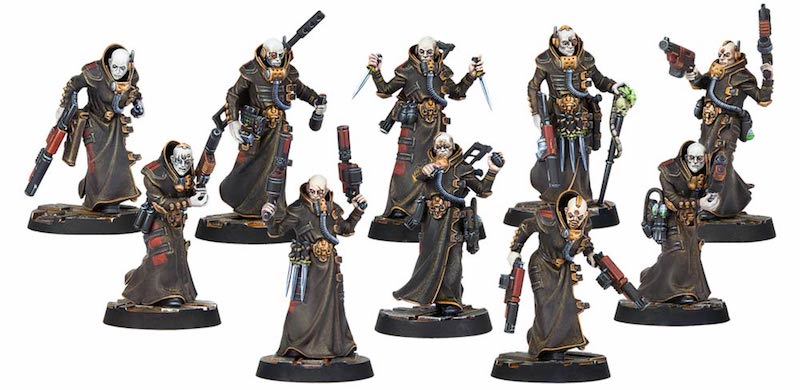 New School
House Cawdor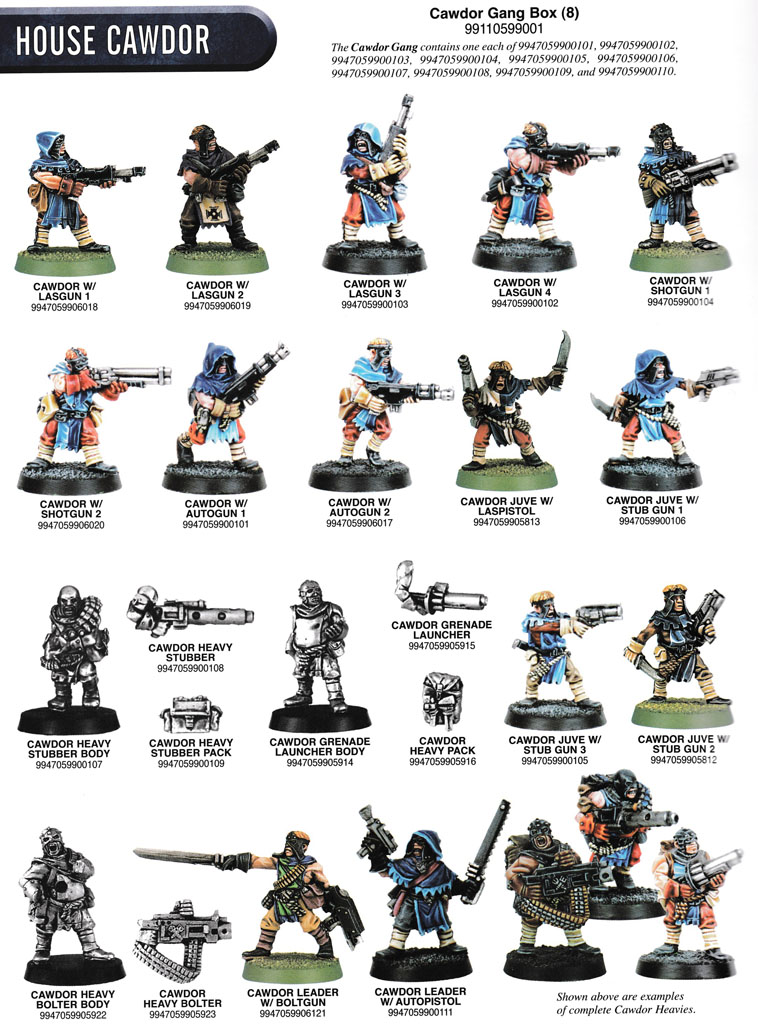 Old School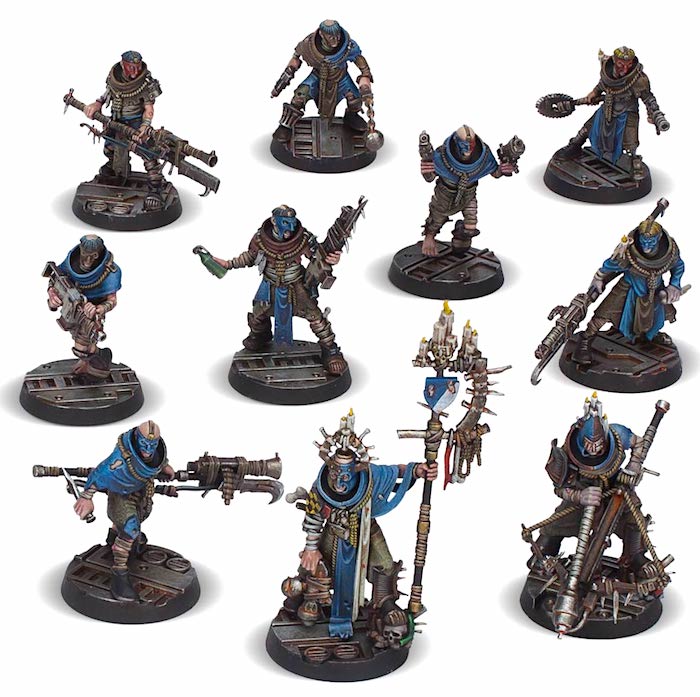 New School
House Van Saar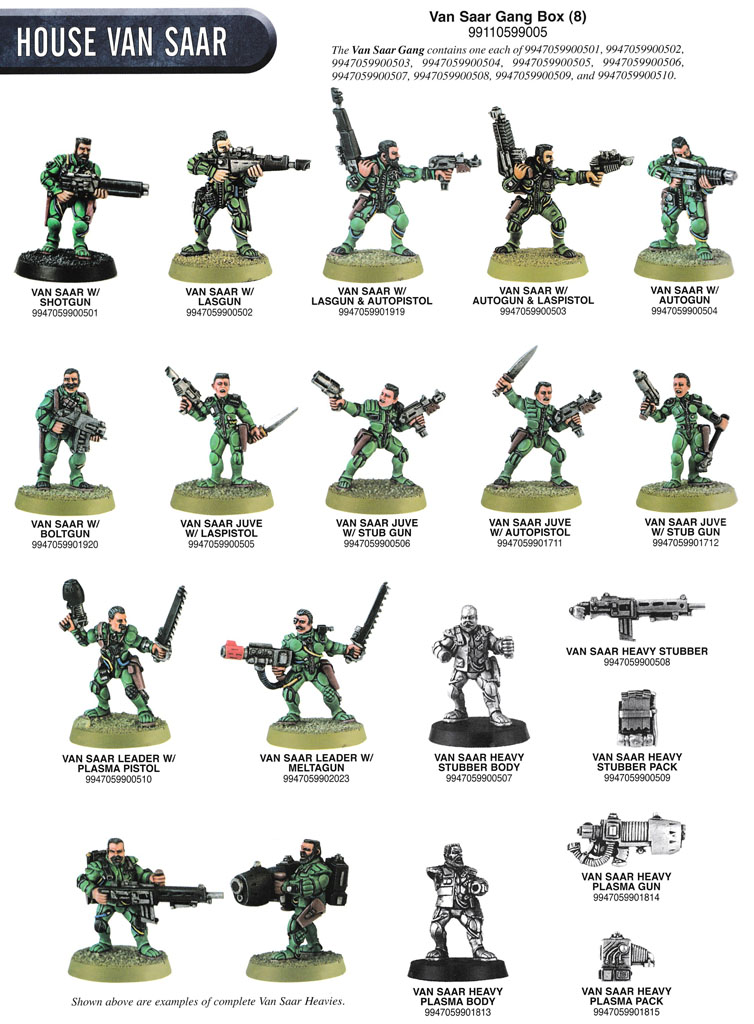 Old School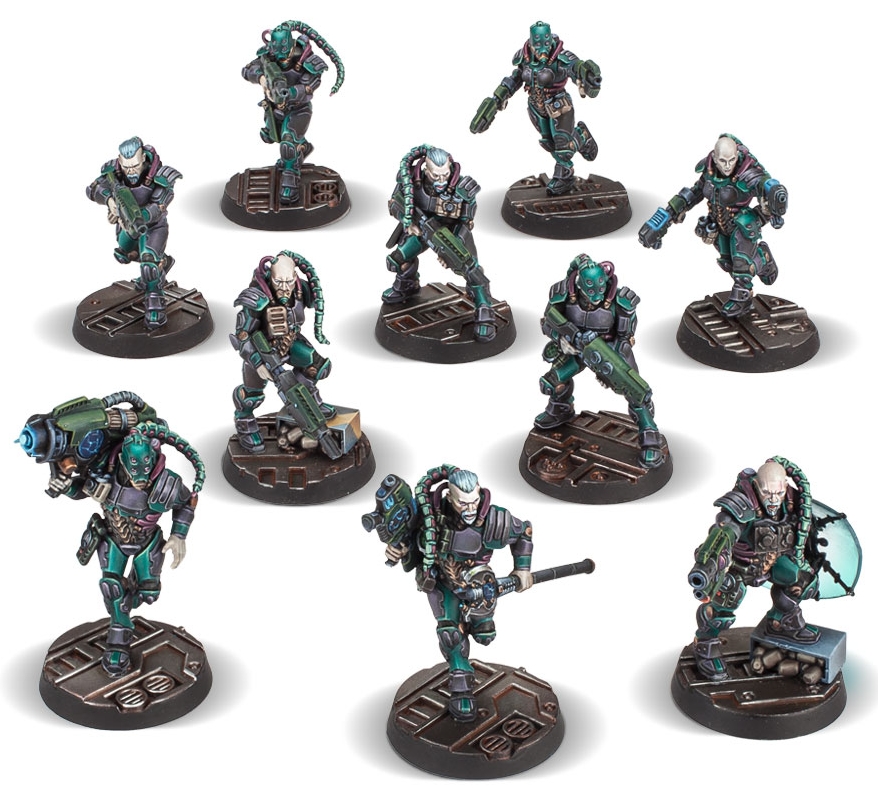 New School
House Orlock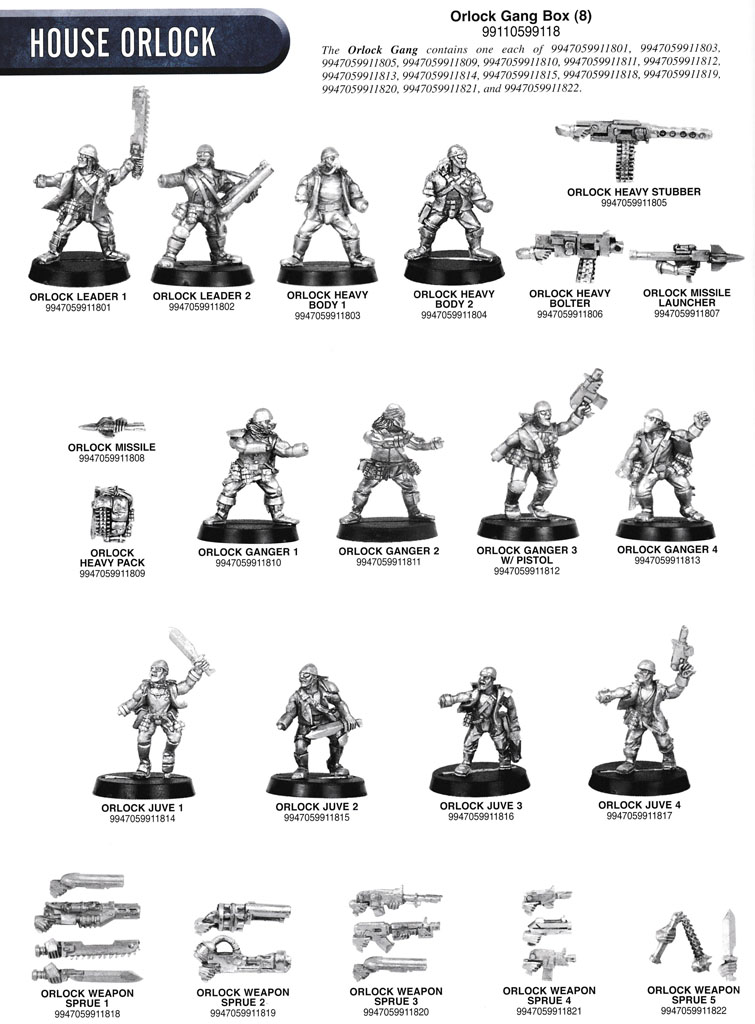 Old School
House Escher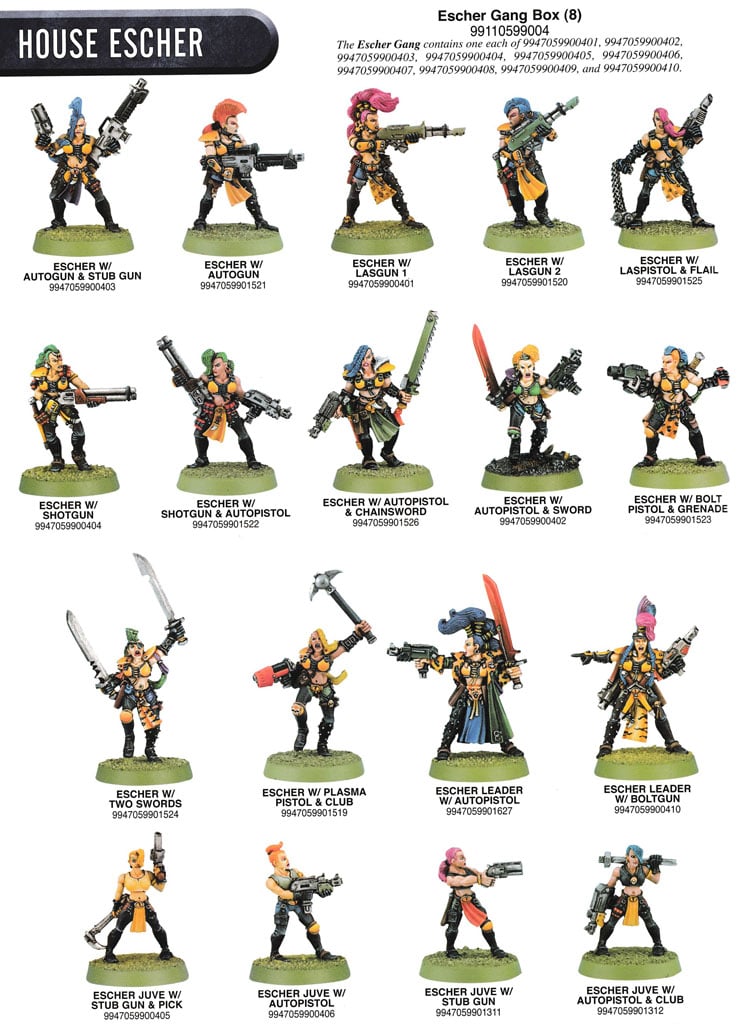 Old School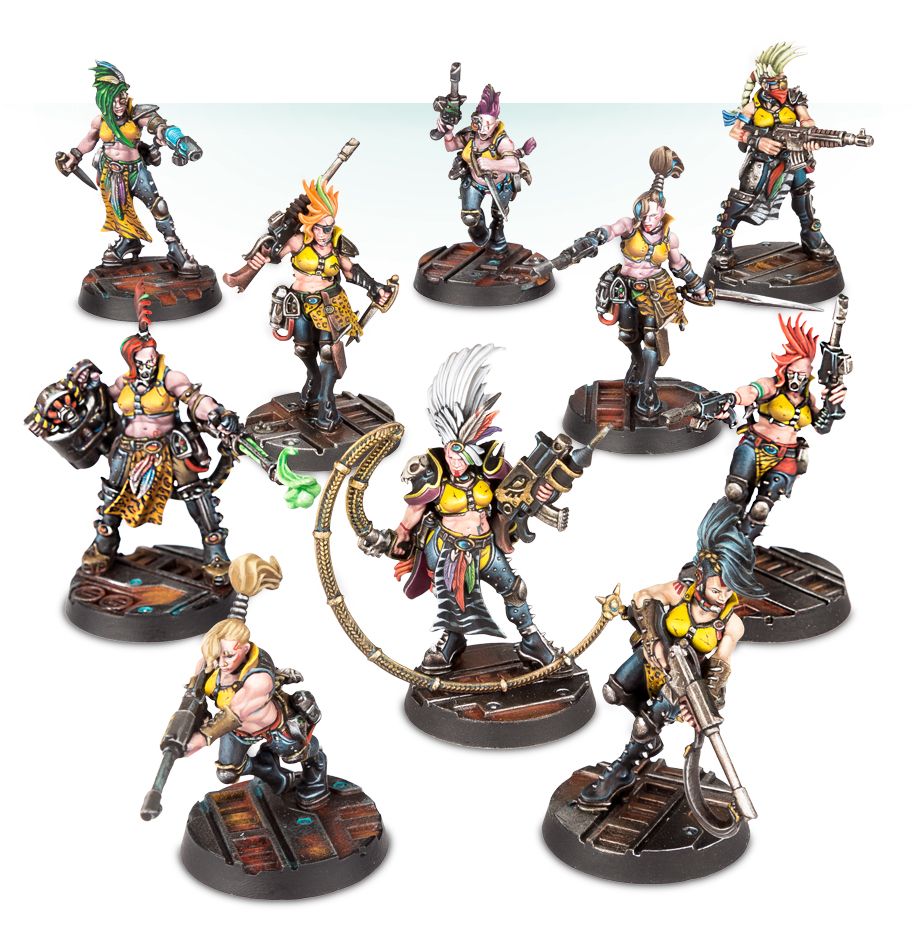 New School
House Goliath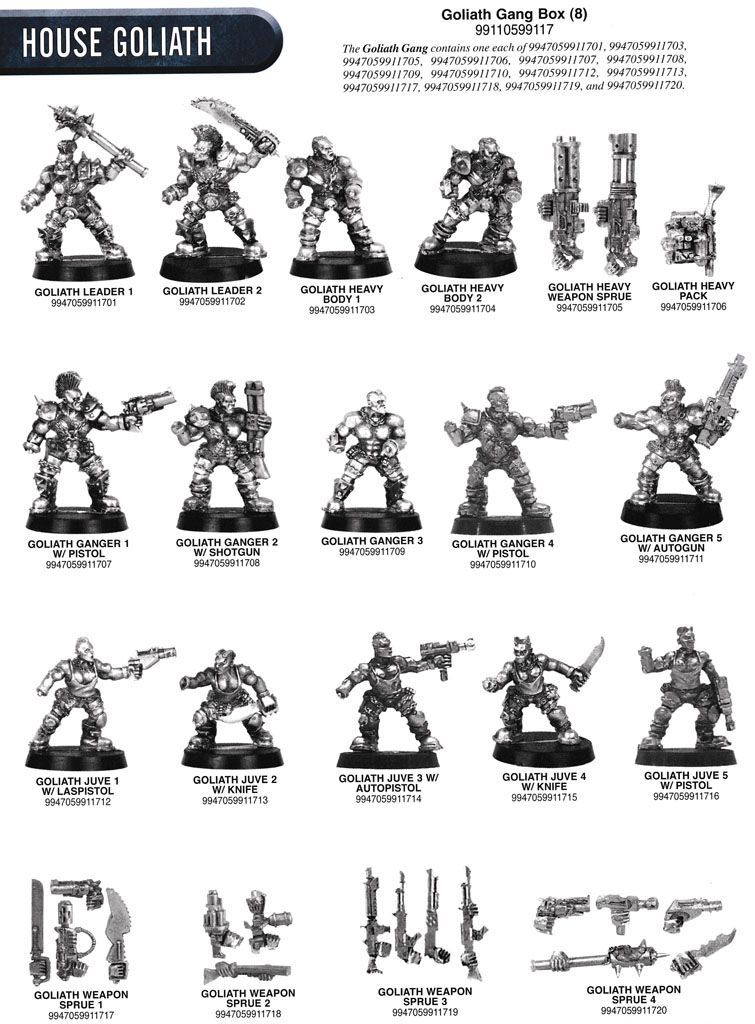 Old School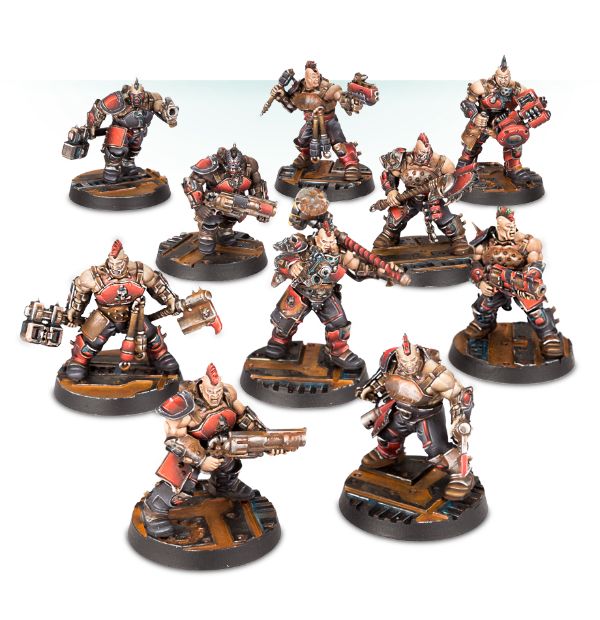 New School
For me it's amazing to see these new miniatures next to their old style. First off, it's easy to see how the technology has improved over time – the stuff Sculptors can do now in 3D programs with the bits, poses, and styles compared to hand-sculpting is crazy. Plus all the new kits are in plastic so that helps a lot. Not to say that the old school sculpts are bad – they are a product of their time and were pretty impressive back in their day, too!
It's also nice to see how GW took elements from the previous versions and just dialed them up a few notches. The Goliath Gangers, for example, are much larger than their counter parts but you could put them side-by-side and see they are related. Same with House Escher only their hair is way more impressive – as are their dynamic poses.
Other Gangs like the Orlocks and the new Delaque sculpts are much more divergent – The Orlocks have more of a hipster-biker vibe vs their old "vato" look and the Delaque gangers ditched the trench coats for a look straight out of Dark City. And because I want to mention all the gangs, House Cawdor really played up the street scavenging fanatic vibe while Van Saar straight up look like plastic Infinity models – and that's a compliment.
So – what do you think of the Old School Sculpts vs the New School Sculpts? Which House got the best redesign? Let us know in the comments!