AEG has a new board game that involves space, smuggling, and getting rich! Scorpius Freighter is out and it's up to you to make a name for yourself – and avoid the government officials…if you can!
While we were at GenCon 2018, we checked out the AEG booth and got a sneak-peek at the game Scorpius Freighter. It was a pretty interesting resource/crew management game that involved you attempting to fulfill contracts – legal and not-so-legal – in order to upgrade your ship and get rich and famous. It was a game that stuck with me even though I didn't get a full game of it at GenCon – there was certainly something cool and different about it. The good news is my wait is now over and it's available for order.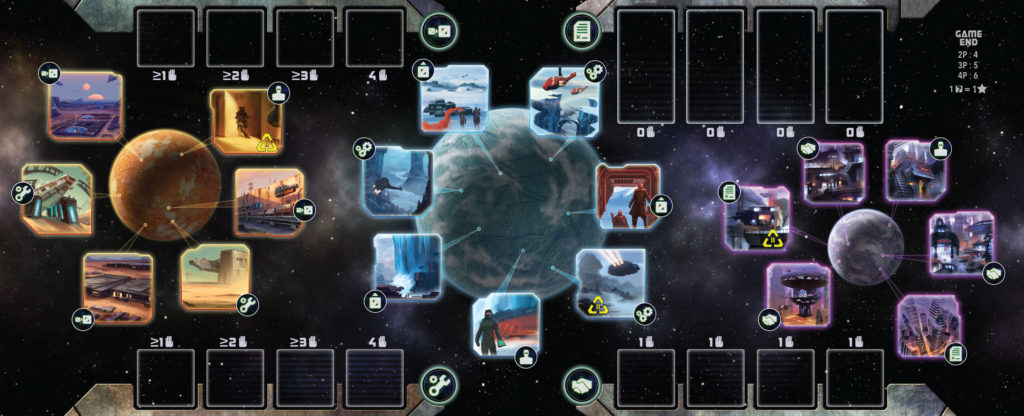 The game board was the first thing that caught my attention – it's a game designed for 2-4 players who are taking on the role of Smugglers/Transportation Specialists. The idea is that there is an oppressive government in the Scropius Sector and you've got the means to transport various good – everything from illict goods, to much needed medicine, to even information – throughout the system. As you complete these jobs you gain upgrades for your ship and reputation points. The player at the end of the game with the highest reputation wins.
Other than the board, each player will have a freighter card – that's essentially your ship. You can add upgrades and expansions as you're playing. You'll also have to manage your crew who you'll activate to do things like speak with your contacts, grab cargo and make side deals. The way the game works, each planet also has a mother ship associated with it, every time you assign a crew member, the mothership you've assigned them to moves clock-wise around the planet. There are spots on each planet that have "audit" zones – this is where the government will confiscate your goods.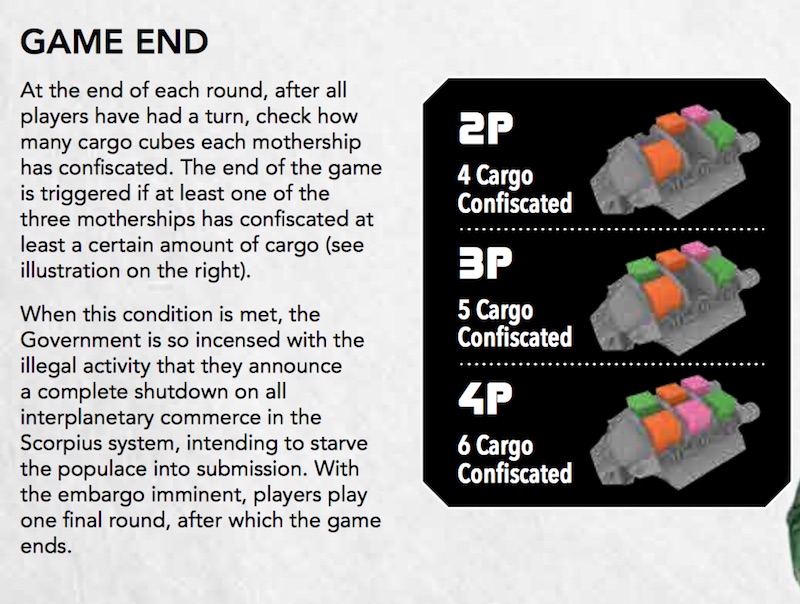 The game then ends when the respective mothership's confiscated cargo hits hits a certain threshold. That's when you count up your cargo, completed contracts, and other various points to determine the winner.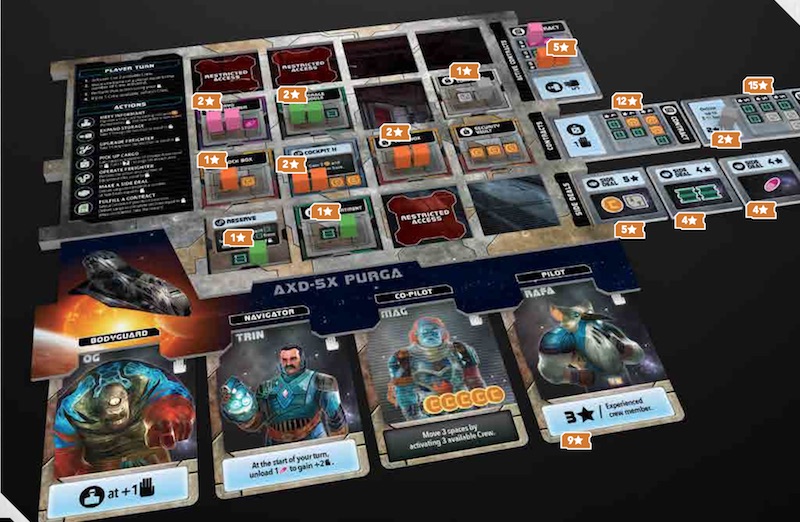 Scorpius Freighter has a lot more going on under the hood. Between the different ways to "score" points, the different advanced play options, the tactical and strategic choices you'll have to make, and the ticking clock of the end game looming, this game has a lot of depth. It's not overly complex, but it's got enough to chew on that it will keep you coming back for more. I know it's one game that I can't wait to dive back into and now that it's out, I'll get to do just that!
If this sounds like a game you might want to take a swipe at download the rules and give them a read!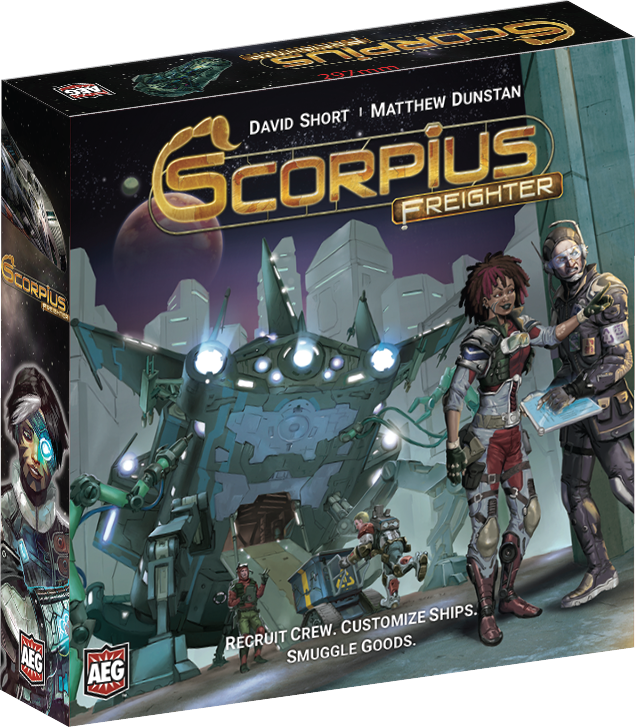 In Scorpius Freighter, you are trying to gain fame and fortune by moving goods and providing services to the people. This involves not only legal activities like fulfilling contracts and increasing your freighter's capacities, but also taking on side deals, moving items below the radar, and avoiding "official" notice.
Do you have what it takes to make a name for yourself in the Scorpius Sector? Buckle-up Captain and get to smuggling!