Join me as I go through the new Sisters of Battle Beta Codex and work to turn it from zero to hero. Today we talk about how to improve Acts of Faith.
Welcome back to my look through the new Sister of Battle Beta Codex. My goal is to look at the various aspects of it, especially those I find lacking, and provide some hopefully constructive opinions on it in the Beta period. While I currently think the Codex is overall pretty weak, I do believe it can be fixed. In Part 1 I took a look at Acts of Faith and some of my issues with them in the Beta Codex. Today I want to provide some options I think could improve how faith is handled. Let's dig in.
Recap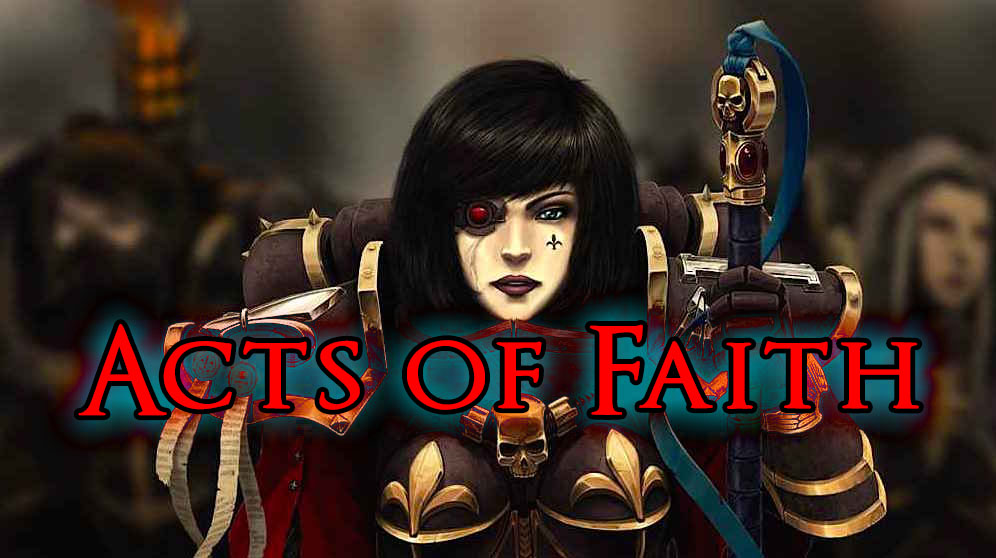 To recap, after reviewing and using the new Faith system I found it dull and underwhelming. As a whole it is too similar to the Stratagem system to be very interesting, its also generally underpowered and unreliable. It adds a lot of extra bookkeeping but not enough gain. I also laid out what I think the goals of the Faith System should be. Those are:
They should set the army apart from other similar armies.
They should have some sort of theme.
They should an exciting and unique mechanic that adds to the fun of playing Sisters of Battle.
They should have a meaningful effect on any game.
Using Acts of Faith should be a core part of playing Sister of Battle, and good use of them will set a good player apart from a bad play.
So those I think should be to core goals of Acts of Faith. Looking at them overall it seems two main paths you could take Acts of Faith those are:
You get a few of them, but they have a major impact on the game, swinging engagements in your favor. They represent a significant Divine Intervention, and could be unreliable.
You get a lot of them, but they have minor impacts on the game. They are a constant presence in your army but are very reliable. They represent the small manifestations of Imperial Will that go along with everyday faith.
The Beta Codex in my mind does not meet any of the goals for faith that I have laid out. Now, these are MY opinions on what the goals of the Faith System should be, and so I am going to base my tweaks around trying to achieve those a little more. Below I am going to offer several things I think could help the Faith system, from minor tweaks to total overhauls.
Vessels Of Faith
One common thread I have seen when people talk about the beta faith rules is people saying something along the lines of "Sure the individual acts aren't all that powerful, but when you combine them with Vessel of the Emperor's Will, they are super good." So… why not just do that? Why not change Acts so that only a character can use them, but when they go off all Faithful units within 6″ are affected. This would places AoF firmly in the Major Divine Intervention group as each one would have a significant effect on the game. To compensate for that, you'd want to give players less of them, scaling however you want. But it would make each AoF a big choice, with a big reward. It would also be something very different from stratagems, or from what any other army has. It would represent the Saints and Heroes of your army working miracles on the battlefield.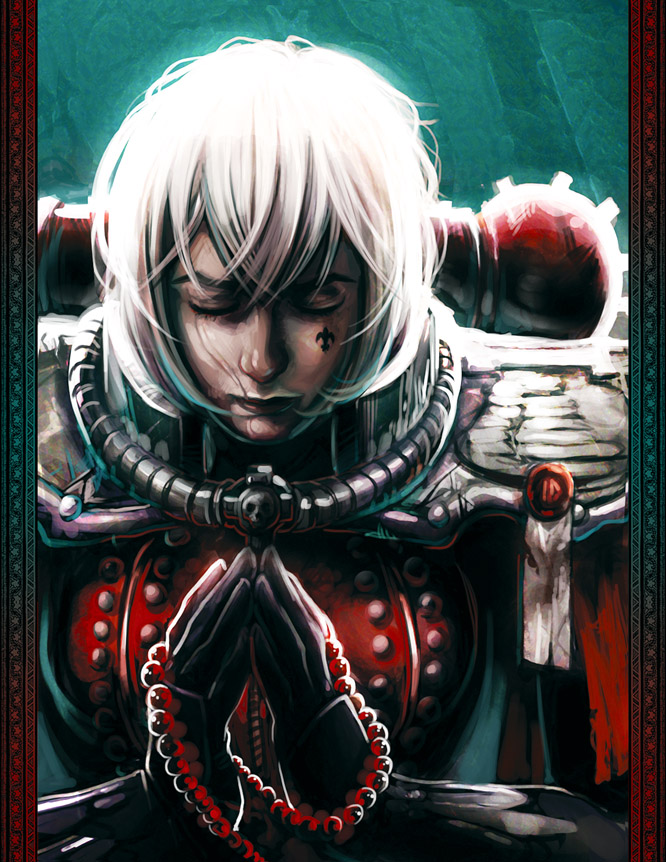 It would also allow SoB players to use CP on actual stratagems rather than just buff AoF. You could, in addition, add in some new stratagems, like one that allows a unit to attempt an AoF. I think this would give AoF a lot more umphf and make them seem a lot cooler.
Unfettered Faith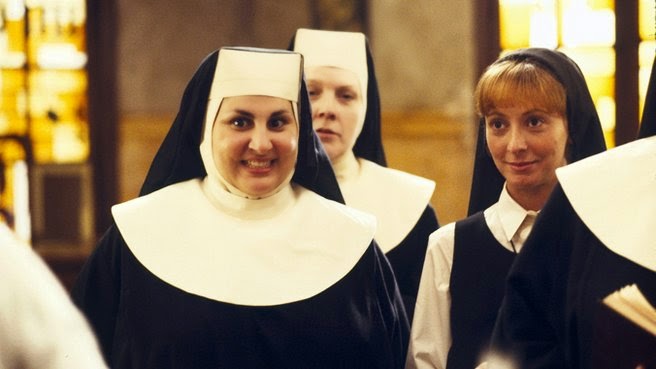 Here is a pretty simple one. Change the line "Each [Act of Faith] can only be attempted once per battle round…" to say "A unit may only attempt one Act of Faith per battle round." This would swing AoF towards the many minor acts. One of the core issues I have with AoF is that absent VoEW each act can only affect one unit a phase, and the Acts just aren't that powerful. This would allow you a lot more freedom in how you use your Faith Points. If you want to give them out in a slow drip you can, if you want to burn them in one faithful, and fateful, phase you can. Units are still limited to one act a turn, and they are still random, but allows you to force the action when needed.
Shared Faith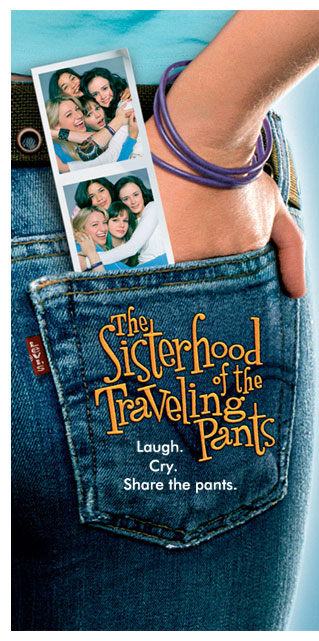 I said faith, not pants!
Another pretty simple change would be to get rid of Faith Points, and the book keeping there, and just let each Faithful units attempt one AoF per battle round. You could use this with the current system, I.E., you get 30 tries a game. I think however it would be best used in combination with the Unfettered Faith change. This would give you a LOT of faith I admit, as every unit would be trying faith each turn. You could even be justified in making the Acts a little harder to get off if you wanted. Still, I think this would do a better job of making faith a unique mechanic and a very core part of any SoB game.
Faith-Based Leadership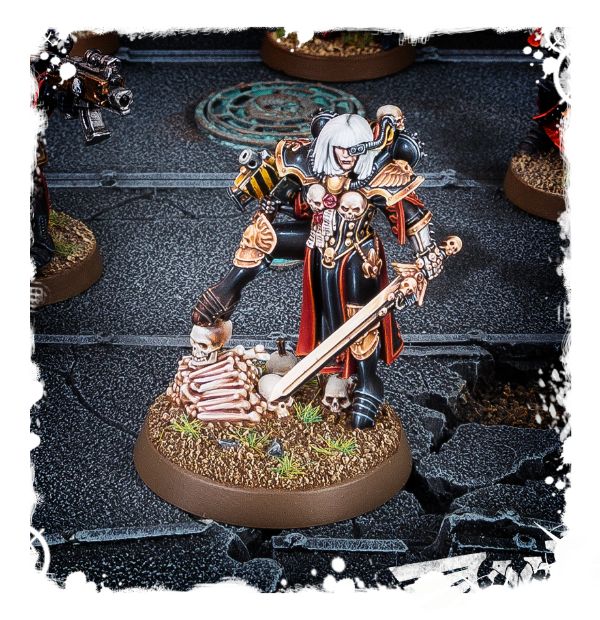 One thing that I think could make the AoF more interesting is changing how they go off. I'm not personally a huge fan of the Devotion role as it seems kind of arbitrary. Also, some units, like Seraphim and Celestine that seem like they should be good at pulling off AoF are the worst at it. So what if you change the roll needed to an old-style leadership test? That is, roll two dice, add them together and try to get equal to or under your leadership to succeed.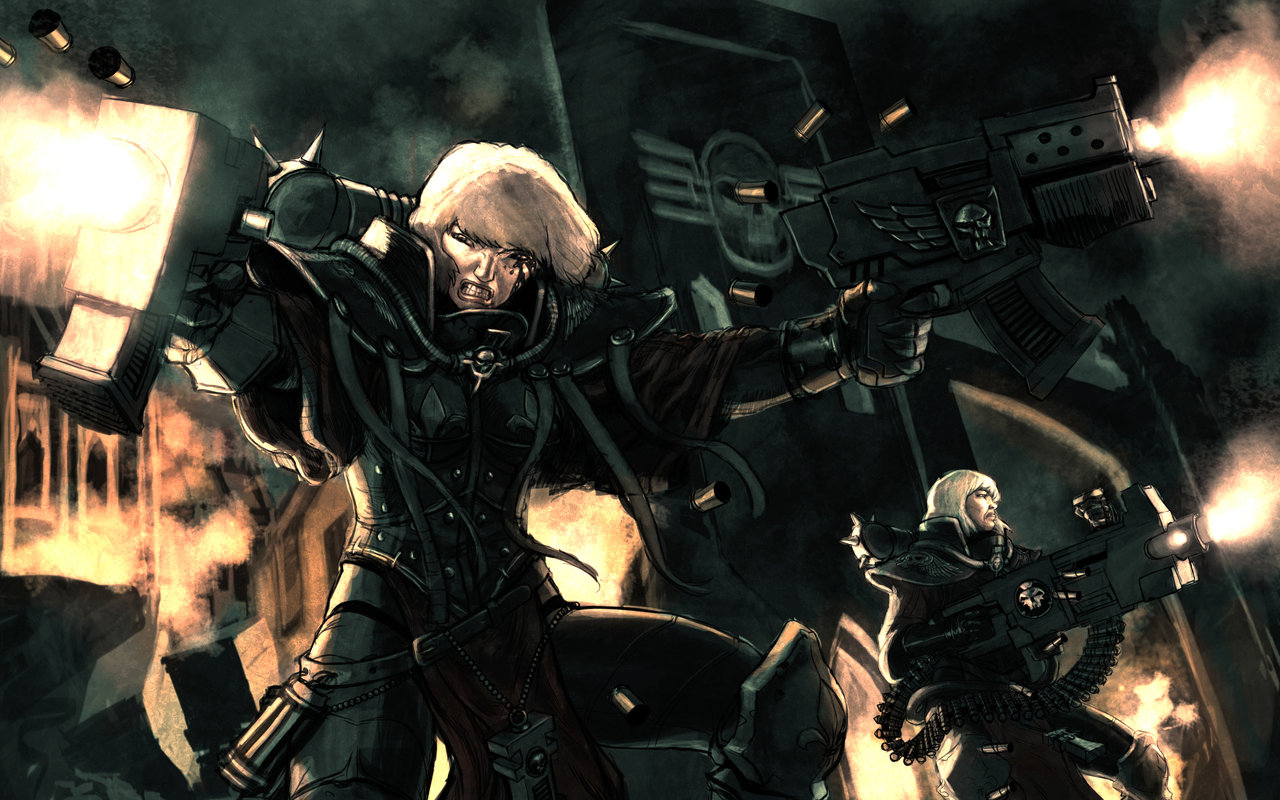 This would first off have the effect of making the "more holy (or more elite)" units better at getting off AoF. It would also better represent Faith on the battlefield. Priests, for instance, add to leadership, so would make your AoF more successful, and it seems like a Priest should reinforce your faith. It would also add in an interesting back and forth. If the enemy can bring a lot of LD minus to bear on you, they could sap the will and faith of your army and making it harder for AoF to go off. I think this would add a nice cinematic quality to AoF and make pulling off an AoF more tired to the unit.
Unfailing Faith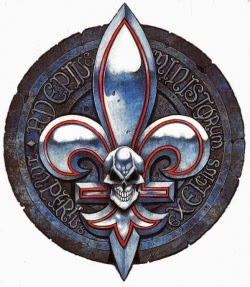 Or you could just do away with the roll altogether. AoF is pretty limited as it is, I'm not sure making them random adds a lot. Just have them go off automatically.
No Faith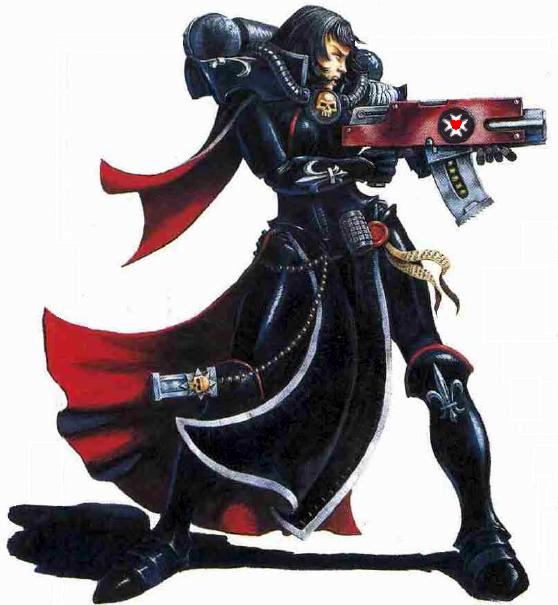 Another option I could see would be to get rid of AoF entirely. Simply transition the current ones to stratagems, wouldn't take much worth. Then rebuild Acts of Faith as goals you can accomplish to get extra CP. You know, actual acts? Kill a character in CC? That's an AoF get a CP! Have a unit get wiped out with out losing a model to moral? That's faith! Have a CP. You could make 5-6 of these and give out a CP the first time each game the conditions are met.
Faithful Warriors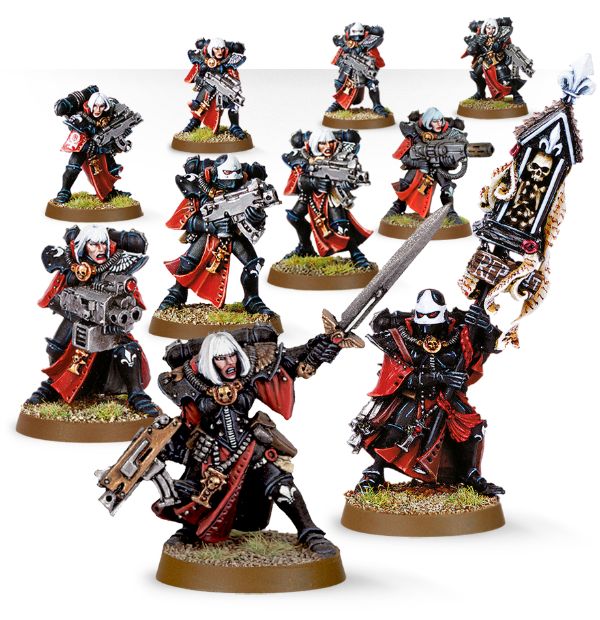 Another idea to re-work AoF would be as something more similar to the Space Wolf Sagas. Again have these be things your characters have to do during a battle, an Act of Faith. If they manage to complete it, they get an aura or a buff to represent the divine blessing their faith has earned. This would make it a much more narrative driven system, and reward players for playing to the armies ideals.
Return to Index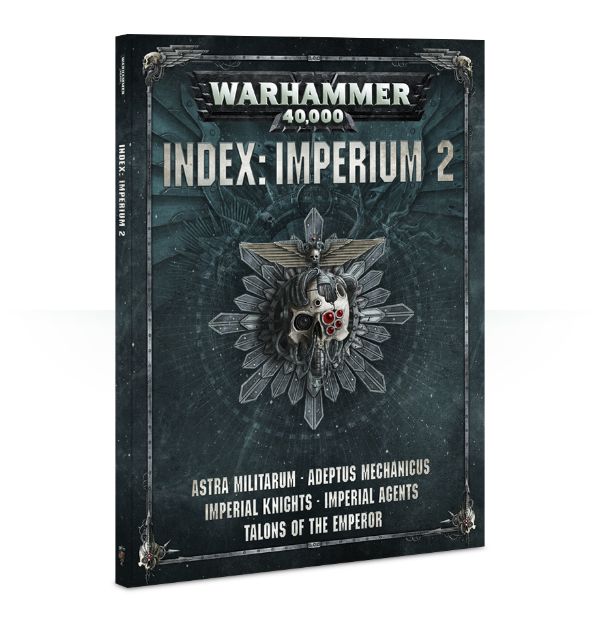 You could also always just go back to using the Index system. I thought it was pretty decent. You could use that system with the Index AoF, or even with the beta ones. I don't think this would be my first choice, but I think its better than what we have now.
New Acts? 
Aww yeah.
I'd also like to suggest a couple of new acts:
It feels like there should be an act used in the enemy shooting or in either combat phase, that improve the invulnerable save from Shield of Faith by +1 (to a max of 3+). I mean the ability is called Shield of Faith, after all, it seems like you should be able to pour more faith into it strengthen your shield. Its also kind of a cool image, the Sisters joining together in faith and pray to ward of an attack.
How about one to improve the AP of weapons, either in shooting or assault? We can call it Divine Vengeance.
I think an AoF similar to the new Astra Miliatrum No Quarter Given stratagem would be cool. He says something like "Use at the start of the fight phase. Until the end of that phase, when a model from that unit is slain, that model is not removed from the battlefield as normal, but can instead immediately pile in and fight, even if it has already been chosen to fight that phase. After its attacks have been resolved, it is then removed from the battlefield." This would not only be a cool representation of the Sisters Faith sustaining them so they can pull off crazy feats, but also help make sure glass cannon units, like Repentia, actually get to swing.
Can we please just change Hand of the Emperor to at least an extra 6″?
I'd like to see either an AoF or a stratagem that buffs flamers, one of the iconic sisters' weapons.
Pick Your Faith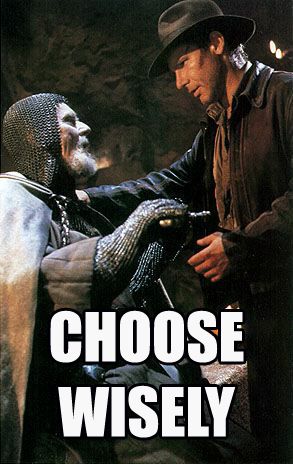 Well, that's what I've got for now. I think you could use any of the above suggests, or combine a few to improve the Faith system. There are lots of other ways AoF could be tweaked, so I hope if nothing else its got people thinking about them. Next time we will dig into another aspect of the Beta Codex. See you then!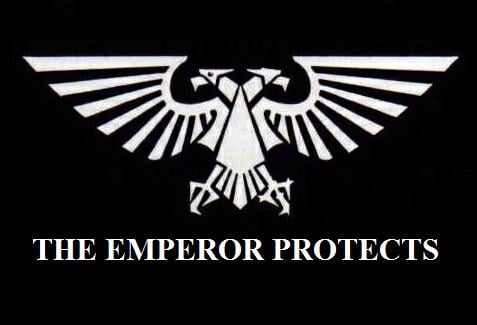 Let us know what changes you'd make to the Acts of Faith down in the comments!