The Age of Sigmar Battleforces are on the way this weekend – let's see what kind of a deal we're getting with each one!
Yesterday we took a look at the breakdown for the 40k battleforces (updated with the USD now) and found out they were a heck of a deal. Now it's Age of Sigmar's turn with these fantastic new bundles from Games Workshop:
Daughters of Khaine – Devoted of Morathi 
$170
MSRP: $275
Total Savings: $105
Seraphon Starclaw Strikehost 
$170
MSRP: $260
Total Savings: $90
Idoneth Deepkin Deepsurge Raiding Party 
$170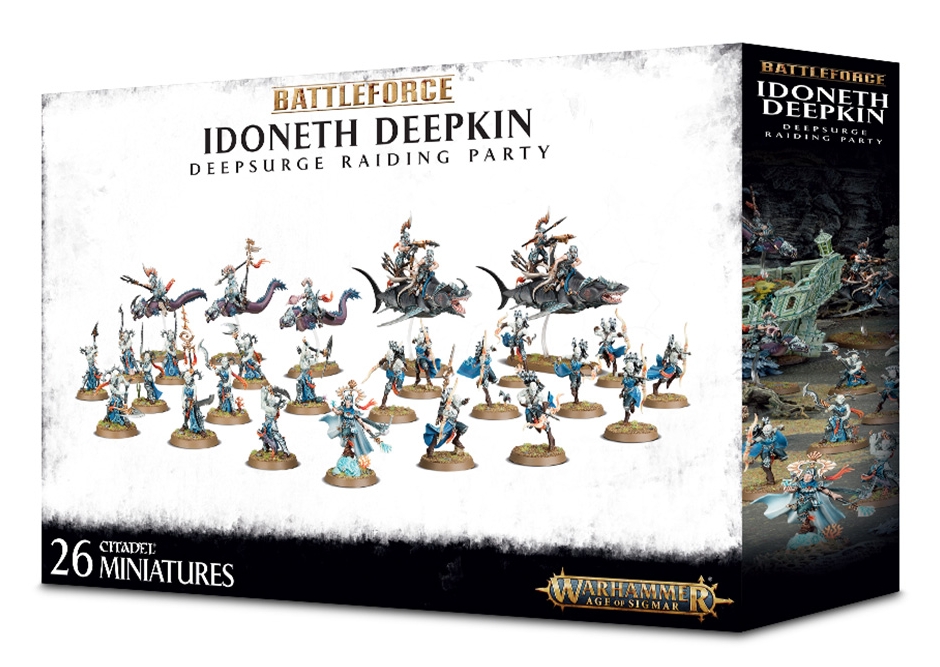 MSRP: $265
Total Savings: $95
Slaves to Darkness Godsworn Warband 
$170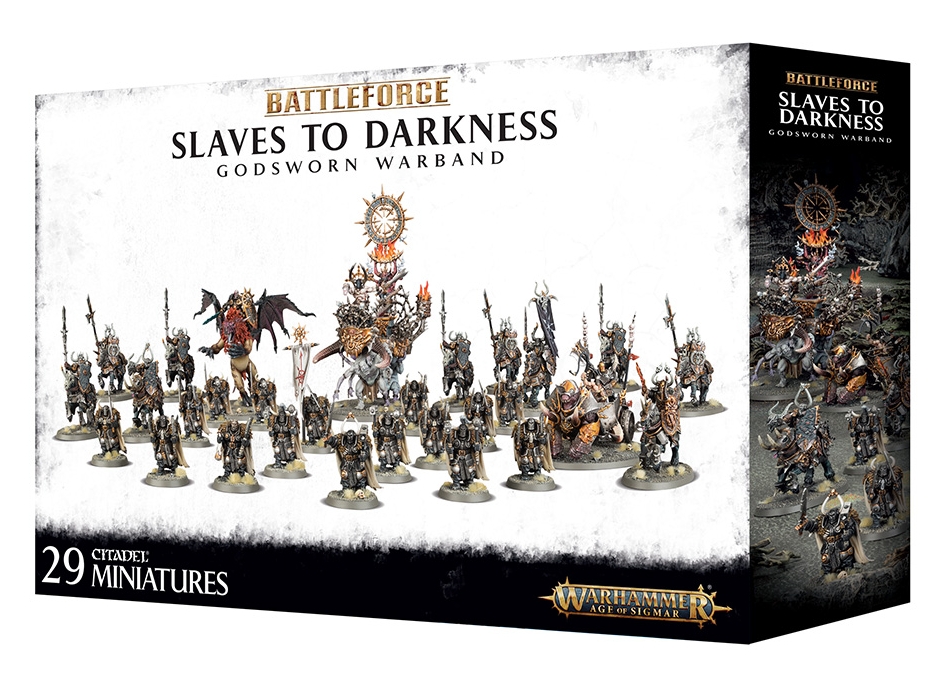 Chaos Lord on Manticore $54
Chaos Warshrine $58
Chaos Knights $60
Chaos Warriors Regiment $40
Chaos Chariot $40
MSRP: $252
Total Savings: $82
Overall that's a pretty good chunk-o-change off for these models. I'm a little surprised that the Daughters of Khaine was at such a steep discount comparatively. I'm also a little shocked that the Godsworn Warband was "only" discounted a total of $82 – surely they could have tossed in a Chaos Sorcerer Lord to make it closer in line with the others.
I'd also like to note that this year's Battleforces are totally biased against non-order factions. What gives?! I mean, I know Idoneth Deepkin and Daughters are both relatively new but still…no love for Death and Destruction? Maybe next year…
Alright AoS players – which one of these boxed bundles is calling your name? Let us know in the comments!