The next Mythos Pack in the Circle Undone Mythos Cycle has been announced. Prepare for a slew of new challenges, dangers, and allies to aid you in your investigation into life and death!
Just a heads-up, this post contains minor spoilers about the Circle Undone Mythos Cycle. So if you don't want to be spoiled – you should stop reading after the links to the Pre-order for this new Mythos Pack.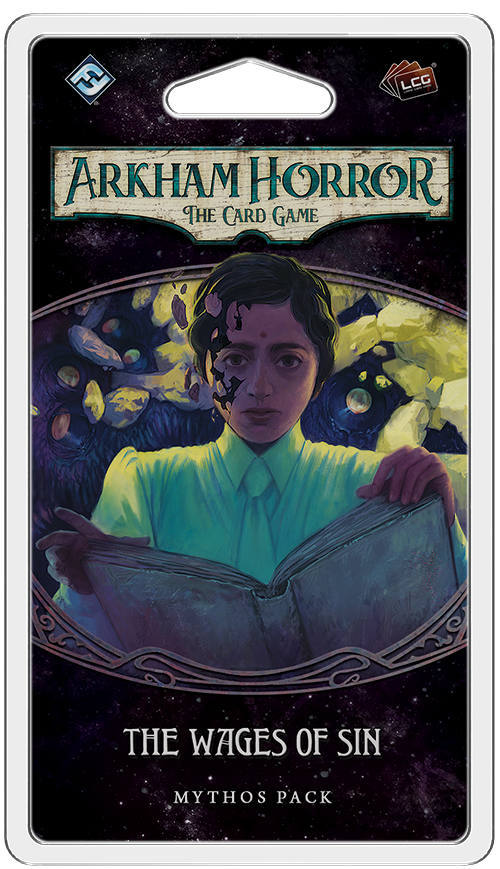 The Wages of Sin is the second Mythos Pack in The Circle Undone cycle for Arkham Horror: The Card Game.

Following the events of The Secret Name, you have been forced to reconsider everything you thought you knew about life and death, sanity and madness. And the mists that hang over Arkham strike more fear into you than ever before. You must delve deeper into the city's history of witchcraft and persecution if you wish to make sense of all you have seen. There have been reports of ghost sightings and strange activity in the woods the last few nights at Hangman's Hill, and it is here you must journey to learn more about the witches who once hid in Arkham's past—witches who have since emerged from the shadows in pursuit of some unholy purpose.

When you step onto the hallowed ground of the graveyard, you may find yourself consumed by a feeling that the ghosts of the past are all around you, existing on some separate unseen plane. In The Wages of Sin, the locations that you will investigate have two revealed sides, one that exists in the realm you know and one that takes you to the spectral plane. As you plumb the secrets of Hangman's Hill, locations may flip to their Spectral side, confronting you with a new set of terrors with a second encounter deck. While you are in a Spectral location, you will use the Spectral Encounter Deck instead of the normal encounter deck, and the dangers that surround you take on a more ghastly light. Will you be able to survive as you stand against the dead?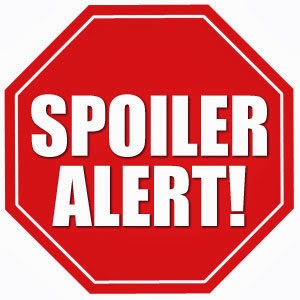 From here on out is spoilers. If you're still here, it's your own fault.
.
.
.
Let's do this!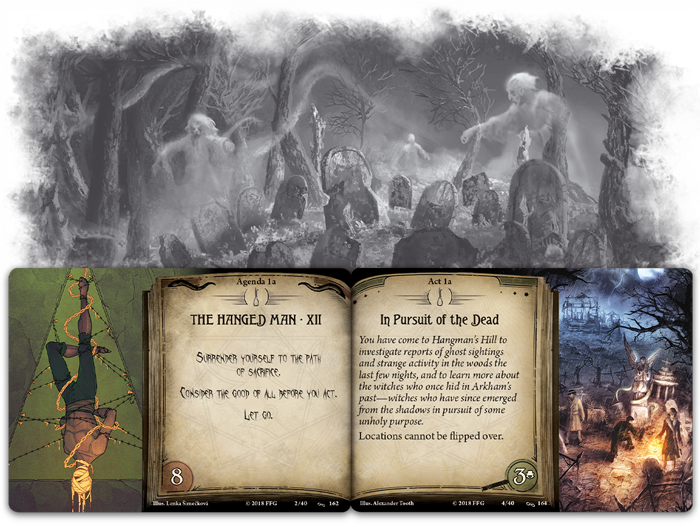 This scenario introduces some new mechanics. For one, we've got new Spectral Locations – unlike your standard scenarios where you move onto a location and then flip it over, you don't do that with this new set.  Note the Act 1a card "In Pursuit of the Dead" and the direction text at the bottom: Locations cannot be flipped over.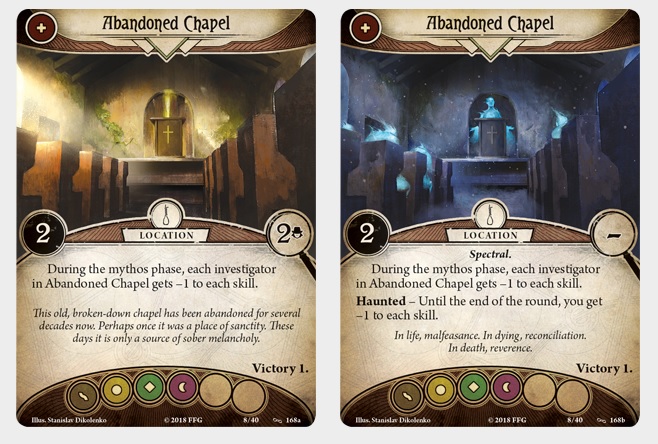 That's not all – there will be the standard encounter deck and a spectral version of it – guess which one is bad…and which one is worse! From the looks of things, the cards in the decks will float between the two depending on when you draw them. And their look pretty mean: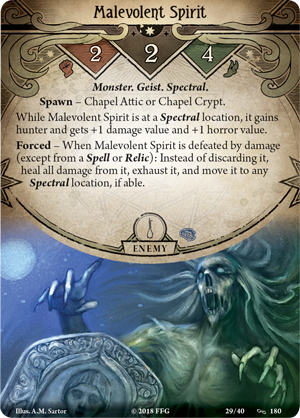 The Malevolent Spirit for example gets a boost to it's stats and gains the Hunter keyword while it's at a Spectral location. Oh and you can't just defeat these enemies in the standard way – if you want to actually kill them once and for all, you have to use a Spell or Relic. All those super-kill guardian decks are going to have a challenge with this one!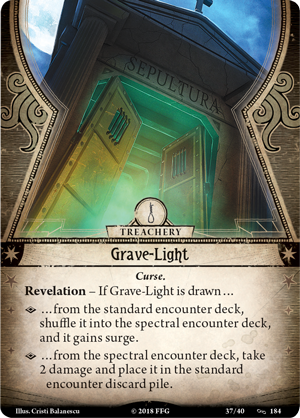 Grave-Light is another one of those cards that floats between the two decks. After you resolve the effects of the cards if goes into the other deck! This is one that will just keep coming back to haunt you – seems fitting.
Friendly Faces In Strange Places
But don't give-up hope Investigators, there are some new allies that are just crazy enough to join you on your journey.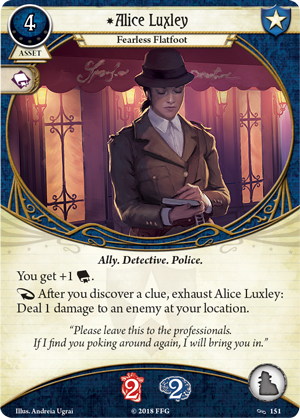 Alice Luxley is a fantastic Ally for those punchy types. The catch is that you'll really need to be able to discover clues if you want to take full advantage of her ability. She should pair nicely with Roland Banks. Or if you want to weaponize a Seeker like Rex Murphy, she'd be a great ally to bring with him!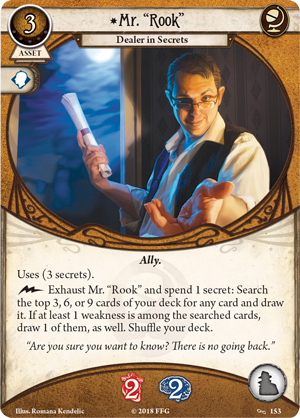 Speaking of Seekers, Mr. "Rook" is another ally you can recruit. His ability let's you dig through your deck for cards – but be warned if you pull any of your weaknesses, you've got to draw those as well. Power has a price after-all…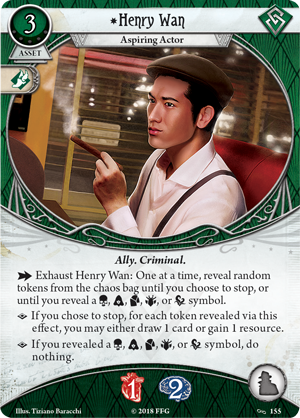 And finally we met Henry Wan. He's got a pretty potent ability – if you want to push your luck. Once per turn you can activate him to draw tokens from the chaos bag. Also as you avoid pulling a symbol from the bag you can keep going. For each token you pull before you stop, you get to draw a card and gain a resource. However, if you pull just one of the symbol tokens, you gain NOTHING.
I'm pretty thrilled about this scenario. Running around a creepy grave-yard in Arkham, fighting off ghosts and looking for clues about witches? Seems about right! I'm game to do it…as long as I've got a friend who doesn't mind holding my hand the whole time. What – I'm a scared-y-cat.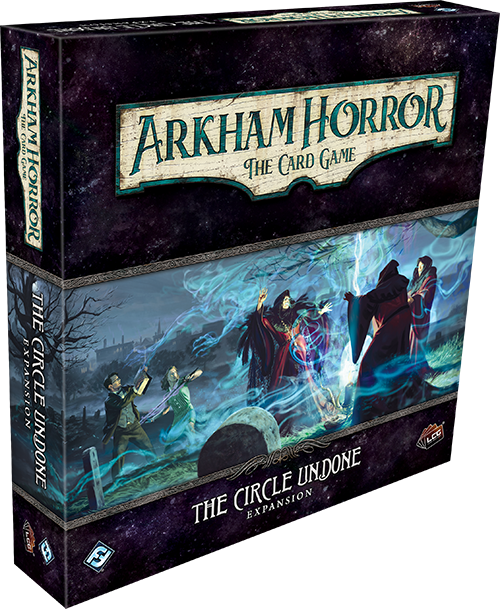 The Circle Undone is the fourth deluxe expansion for Arkham Horror: The Card Game. Here, your team of investigators delve into the mysteries of Arkham's past, uncovering its macabre history and the motives of those who dwell in its shadows. This expansion contains a playable prologue, first two scenarios of The Circle Undone campaign, as well as new investigator and player cards to further customize your investigations in the world of H. P. Lovecraft's Mythos.
For the wages of sin is death, but the free gift of God is eternal life in Christ Jesus our Lord. – Romans 6:23