2018 saw some amazing new miniatures released. Here are the best ones that you can find in delicious, easy-to-buy plastic.
It's that time of year again, as the last few days of 2018 quickly turn themselves into a blur of last-minute holiday shopping, where rushed, bedraggled consumers stumble about half-blind and delirious, wondering where the time went–there was time a moment ago, do you think Anne will like a funnel? Everyone needs a funnel, right?–and it's probably best to distract yourself from the fact that nobody needs a funnel by thinking back on all the miniatures released this past year while we try and figure out which ones are the best. These are the plastic minis that stood out–you'll find another post for metal and resin.
X-Wing Resculpts T-65, T-70 – FFG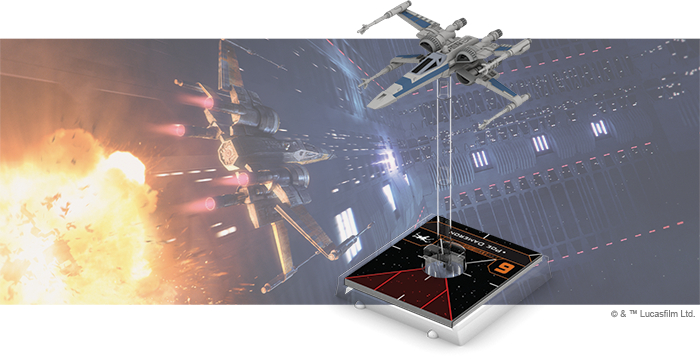 If you haven't seen the new X-Wing, it's some of FFG's finest work. There's a lot of detail on this–they've already managed to produce some of the best pre-painted miniatures out there, and the new X-Wing resculpts are incredible. They capture the same feel of the movies, and have moving S-Foils, there's nothing else you'd want out of an X-Wing miniature. But to see this kind of detail on something at this scale is pretty incredible.
Wyrdscapes – Wyrd
Hands down some of the best terrain we've seen all year. It doesn't even matter what scale, you can have big minis, small minis–whatever you want, odds are good it'll fit at least a little in one of these Wyrdscapes. Between the modular design, complete with big flat surfaces for whole squads of minis to stand on, and the staggering amount of detail that's present in each and every last one of these models.
Akhelian Leviadon – GW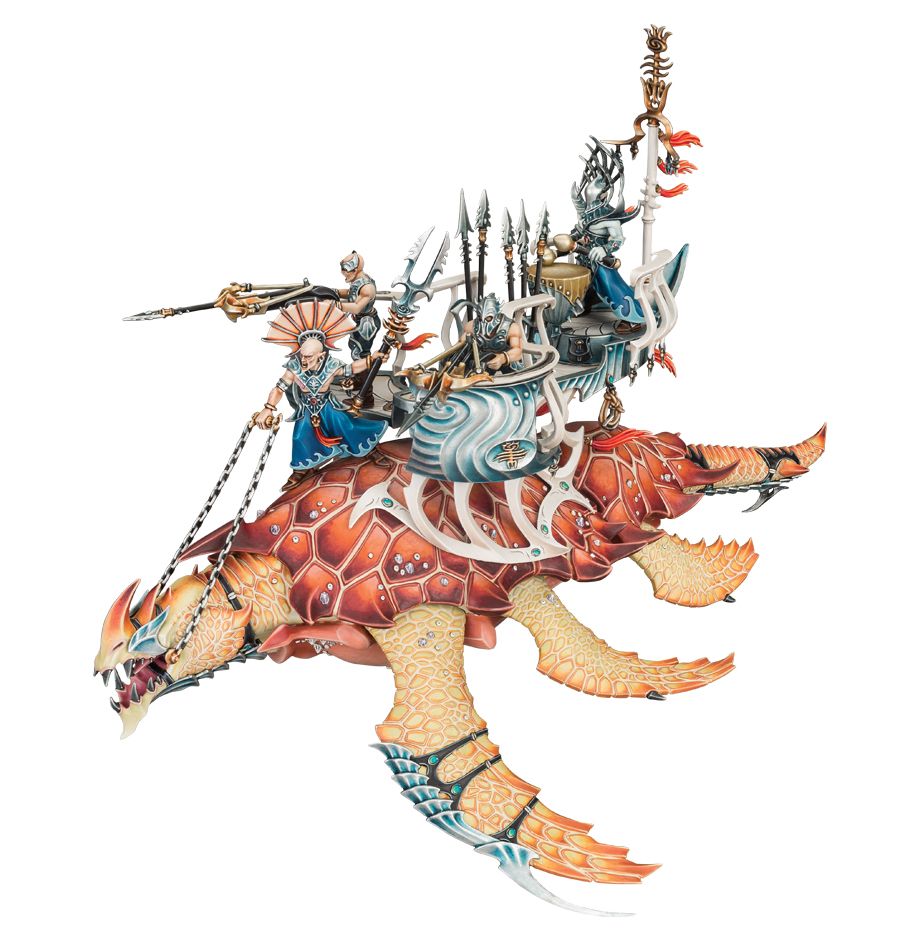 Age of Sigmar, Second Edition brought gorgeous new minis with it–the Nighthaunts, the Sacrosanct Stormcasts, Endless Spells–but our favorite Age of Sigmar model this year came out in the months before, with the release of the Akhelian Leviadon. Equal parts Mad Max and The Silent World (all that's missing is a little red knit cap), this mini brought a cool new aesthetic to the Mortal Realms. It's an army we hadn't seen before, and the fluid sculpt to each of the models really makes them pop.
Sworn Brotherhood – CMON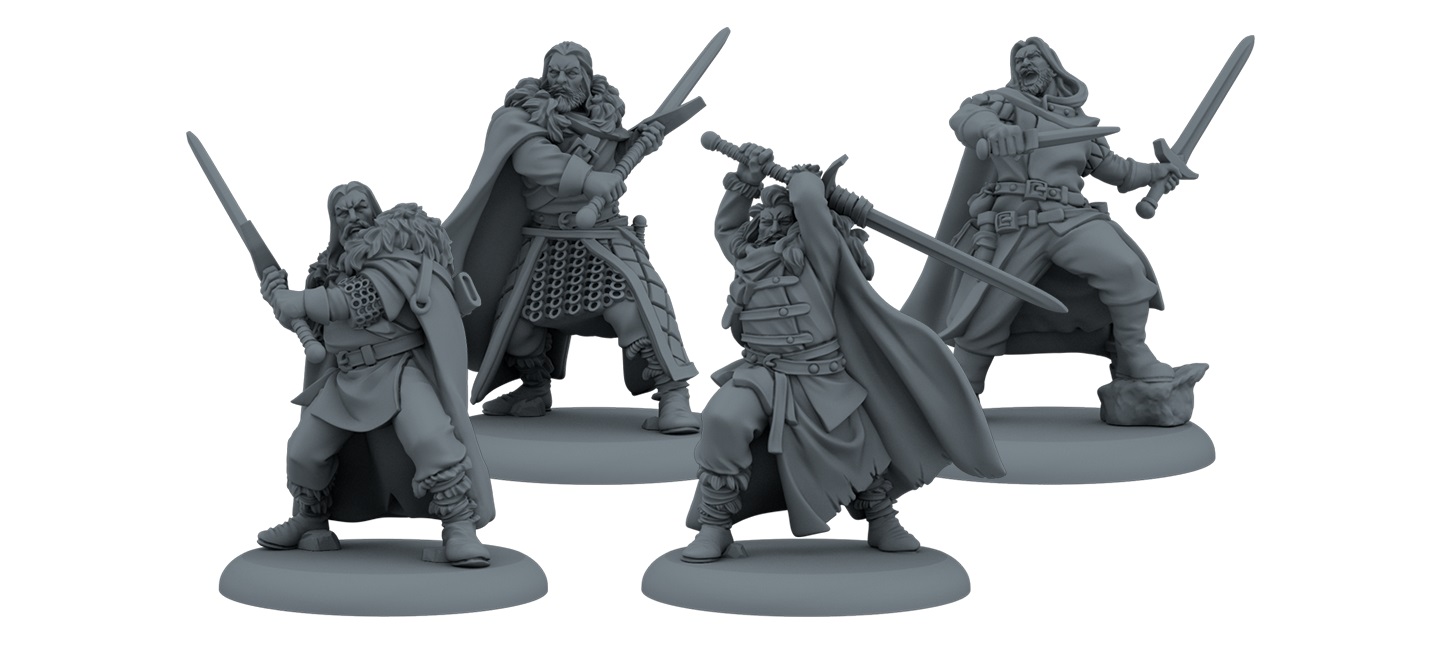 The Song of Ice and Fire Minis are some of the coolest fantasy minis out there right now. The game itself is also a grand game of strategy and conquest in Westeros, but the minis really impressed us. Picking just one was difficult, but, the Sworn Brotherhood do such a fantastic job of carrying through the personalities of the models. These are criminals and bastards, forged into a weapon against that which lies beyond the Wall, and everything about their minis says it–they look great but not nice.
Warlord Titan (Adeptus Titanicus) – GW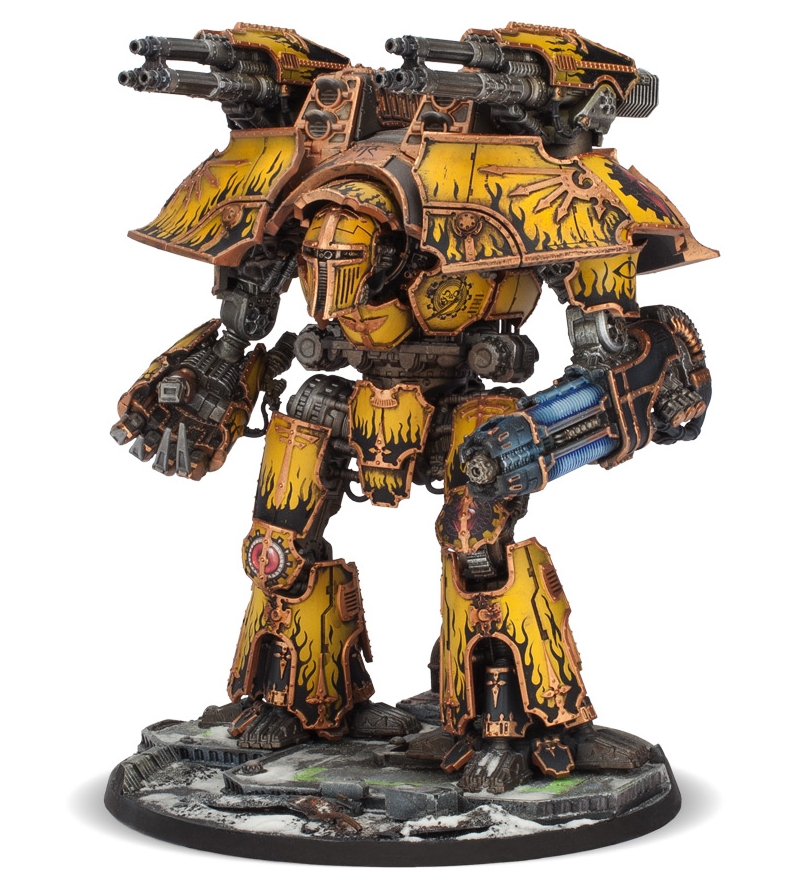 Adeptus Titanicus is a fantastic game, with some even more amazing miniatures. The Warlord Titan has such rich detail that you can pick out some of the large scale flourishes on this tinier cousin–and this mini is not only gorgeous but it's designed with the player in mind. These are the first minis we've seen from GW where they acknowledge that players are going to want to magnetize their weapons–they're built with that in mind. Easy to use, easy to do, it's a cool step forward.
Gargantuan White Dragon – WizKids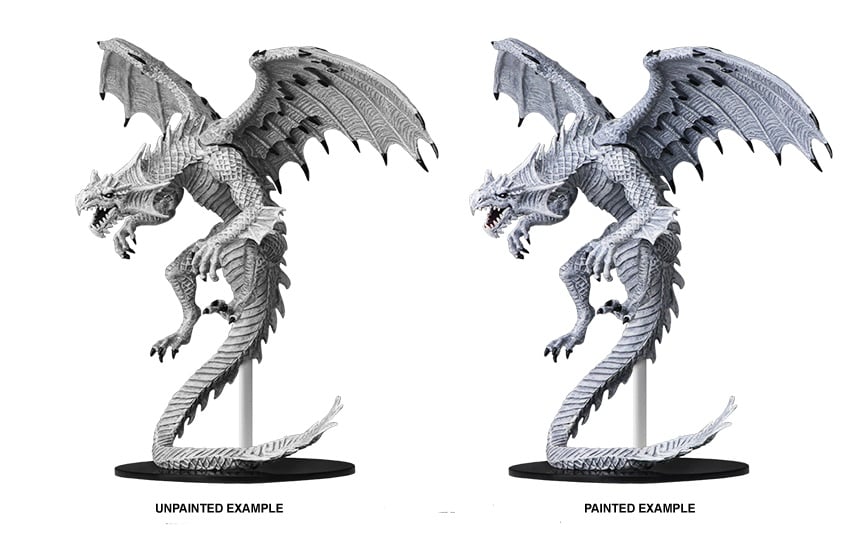 There have been some fantastic minis on the RPG side of things as well–and the Gargantuan Dragons put out as part of WizKids Deep Cuts lines are some of the best dragon minis we've seen, hands down. They're all good, but the White Dragon in particular captures that feel of motion and menace–you can tell it's about to unleash its breath weapon, Frightful Presence, then swoop in for a claw/claw/bite/wing/wing/tail slap combo.
Adeptus Custodes Vertus Praetor – GW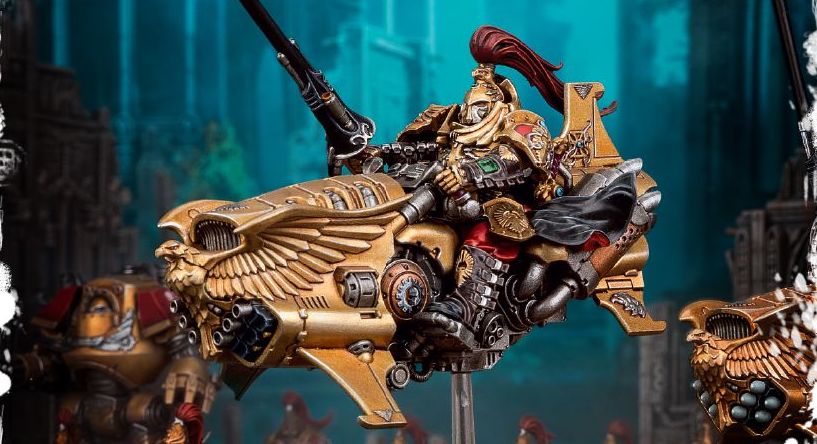 The Jetbikes of the Adeptus Custodes are hands down some of the best flying models 40K has seen in quite some time. The whole Custodes range was in general good–though a few models felt bulky and awkward, but these–these truly feel like the protectors of the Emperor.
---
Phew, that's a lot of entries, but it just goes to show what a wealth of miniatures are out there right now. Did we miss your favorite model? Let us know in the comments.
Check back next week for the winner!