Kromlech's new Hive City Legionary Statue adds a touch of Gothic Majesty to any tabletop–and it's not just for Hive Cities. This statue plays well with 28mm terrain of all stripes.
That's right friends, we've got some fantastic Kromlech terrain for you today. With the Hive City Legionary Statue, you don't just get a statue that takes up space, but one that slots into all manner of terrain and spruces it up with that ancient warrior vibe.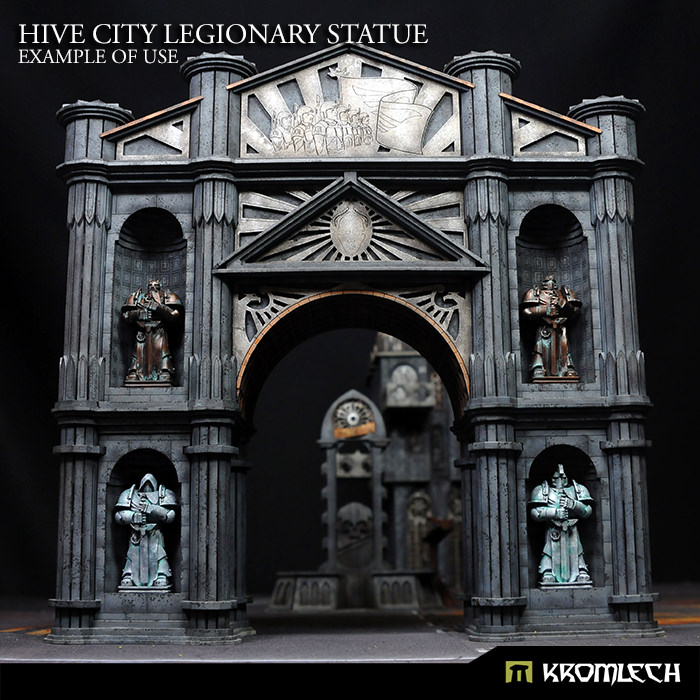 Just one of these statues can add some class to any scenic display or diorama, just take a look.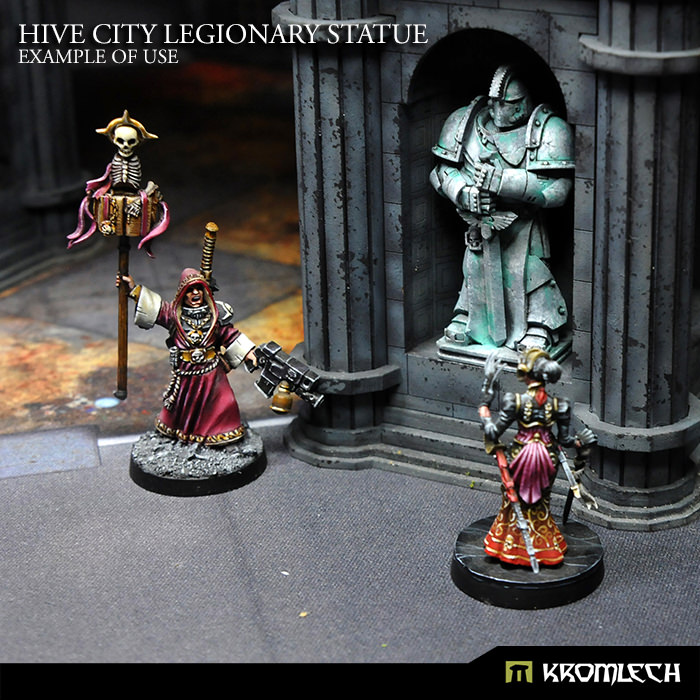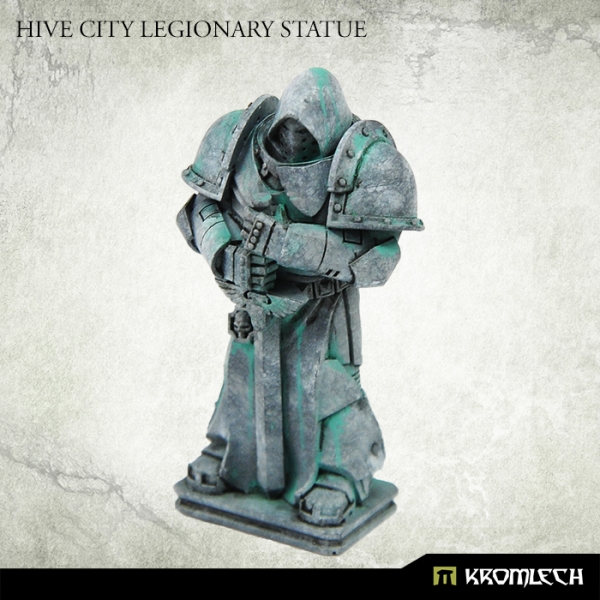 In the old times, heroes of war were commemorated by commemorative plaques, monuments or with places named after them. Although thousands of years has passed, this tradition still persits – as well as wars that give birth to those heroes of legend.
This set contains one high quality resin miniature of Legionary Statue with four heads to choose from. Supplied unassembled and unpainted. Designed for 28mm heroic scale.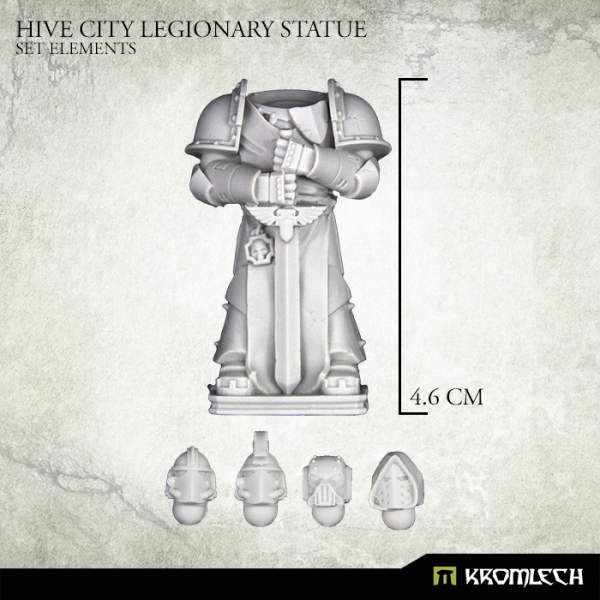 The statue is fully compatible with Tabletop Scenic Imperial Triumphal Arch, fitting every niche and on top of the columns.