Earlier this year, D&D and Photoshop teamed up to run a contest for aspiring Frankensteins to stitch together a new D&D monster using photoshop and a cavalcade of parts. Here's the winner.
D&D is a game of the imagination–it's reflected in the stories told around the table, the unique, and sometimes plausibility-stretching characters built, and in the daring adventures and dangerous monsters that populate the dungeons of gamers around the world. So when WotC announced that they were partnering with Photoshop to run the Terror of Undermountain contest–a contest that would challenge the creativity of the D&D Community, they knew what they were getting into.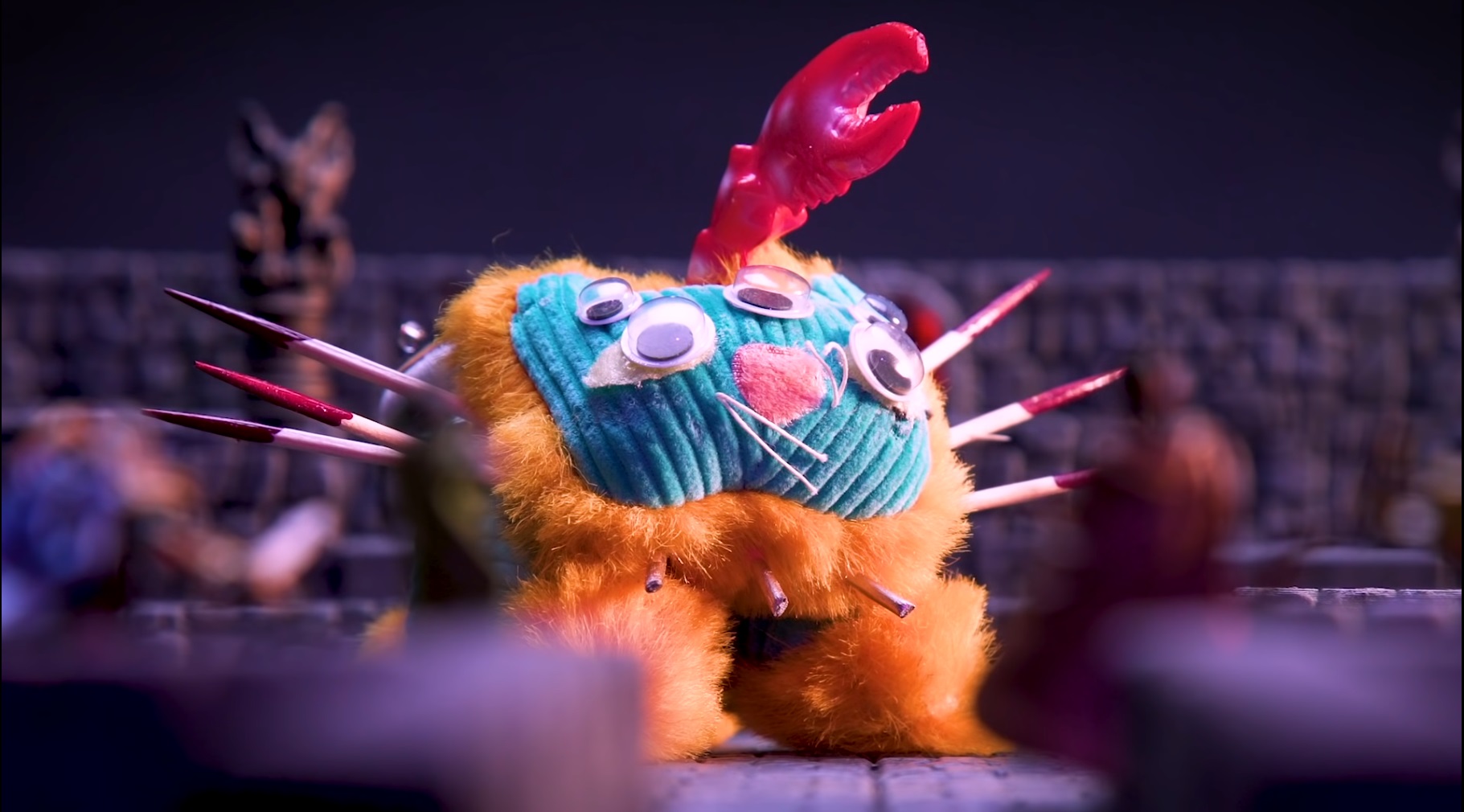 Well maybe not exactly what they were getting into–but the results of the contest have been tabulated. The monsters have been weighed (v heavy), measured (heckin' huge) and found wanting (to be snuggled by adventurers). Here's the announcement of the winner, but scroll on to find the top ten terrors.
So congratulations to Will K, whose monster stood out from among a menagerie of monsters. And stand out he does with a truly excellent composition.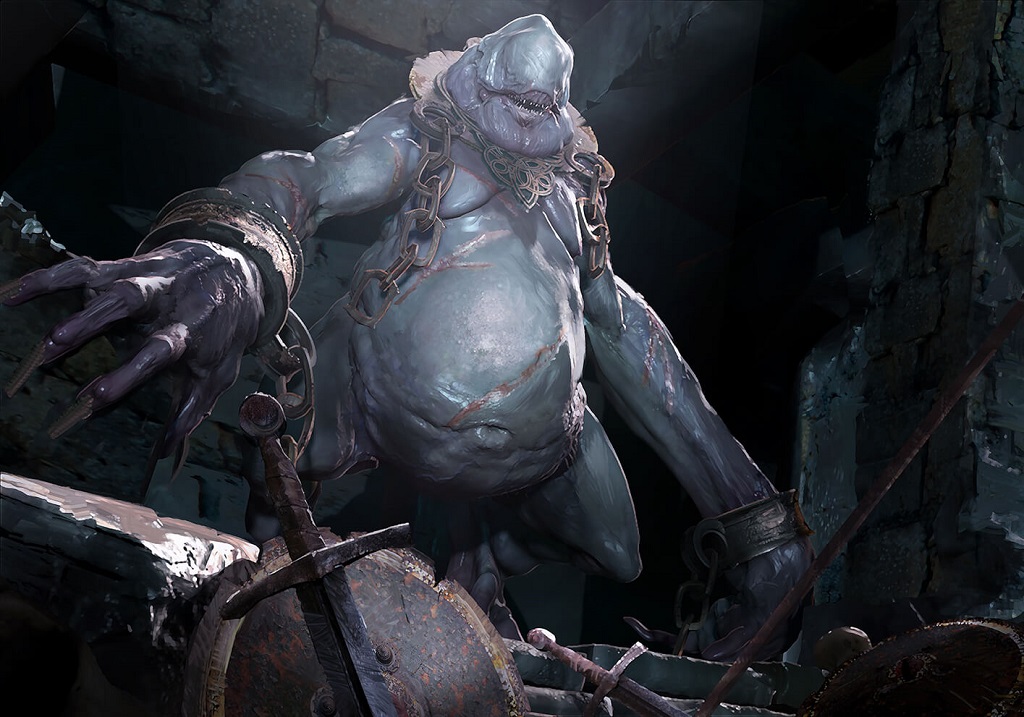 As they mention in the video, this piece is expertly done. The various textures read as they're supposed to–light and shadow play well with one another, and the monster looks like an extension of the D&D aesthetic, but with the horror turned up slightly higher than usual. I could easily see running this creature alongside monsters like Destrachan or Gray Renders.
But the competition was truly excellent. Have a look at the top ten runners up–whose gallery of gargantuan beasts would put the fright into any adventuring party that knows better.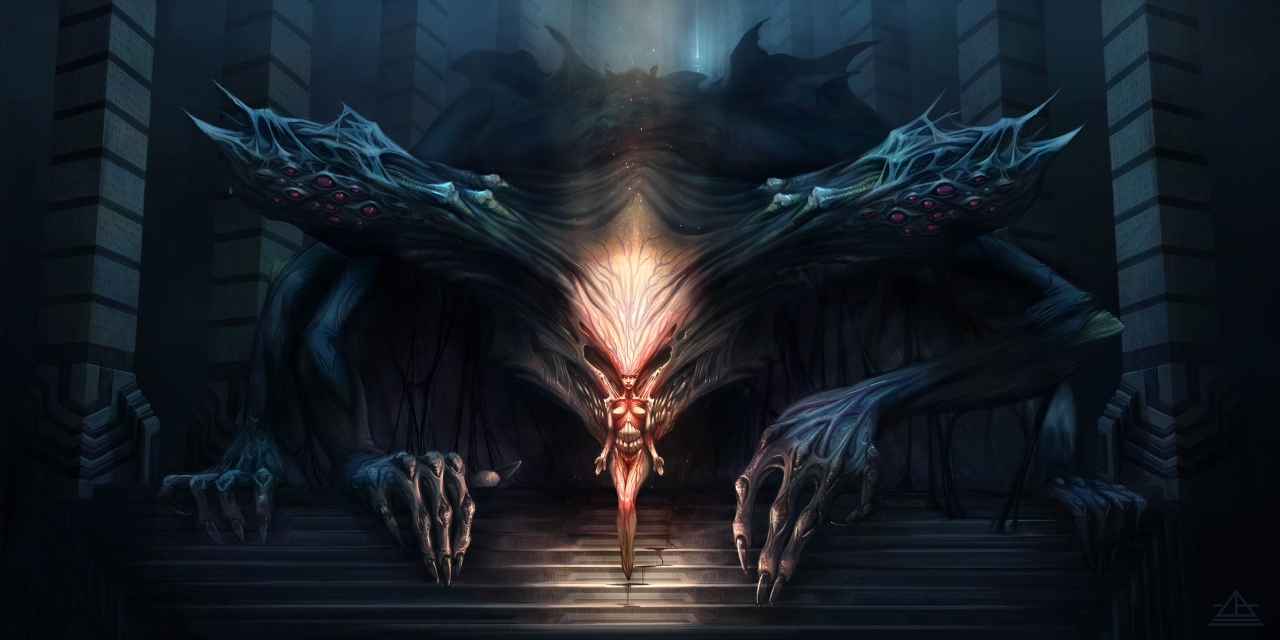 The most distressing part about this one is right in the middle–it took me about 15 seconds to see it and I wish I hadn't.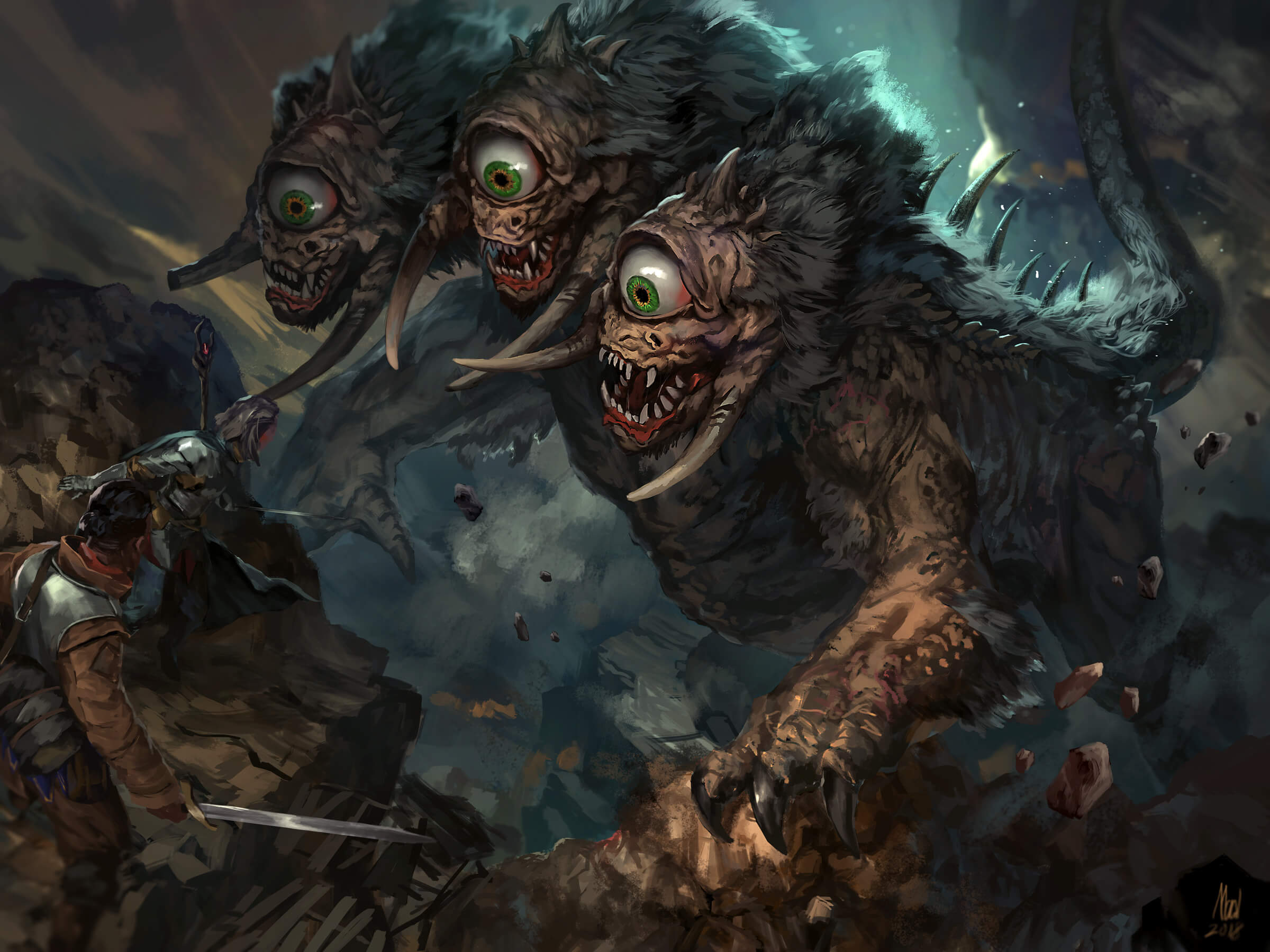 Here we have a very good boy who just wants hugs. Look at how excited he is to see his adventurer friends come to bring him treats.
This resembles a Kruthik gone horribly awry–with maybe a dash of Zendikar's Eldrazi mixed in for good measure.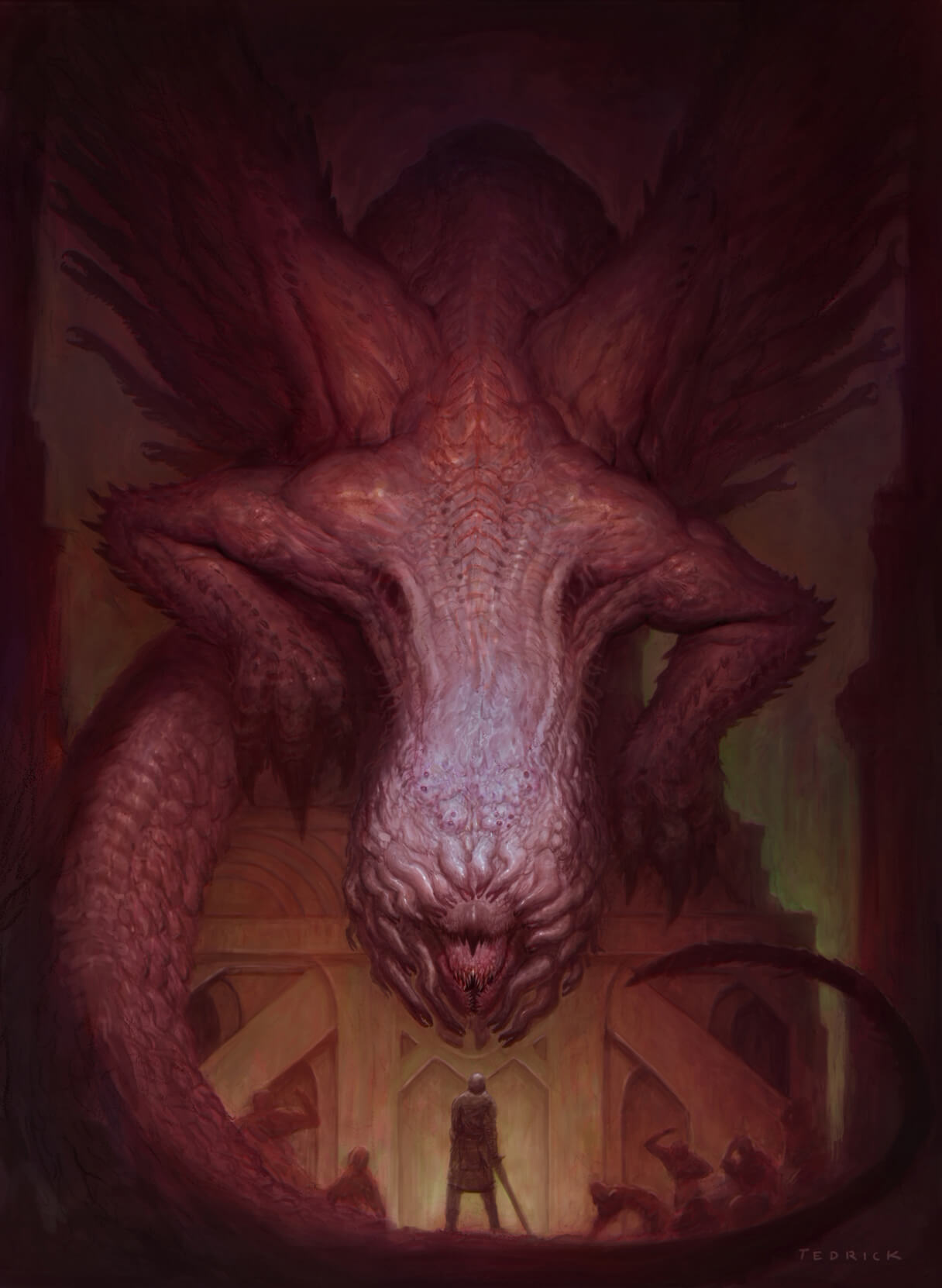 Distressingly fleshy, this monster looks like a corruption of a dragon–not exactly undead, but like what might happen if a sibriex were to corrupt and warp an elder dragon with its evil flesh warping powers.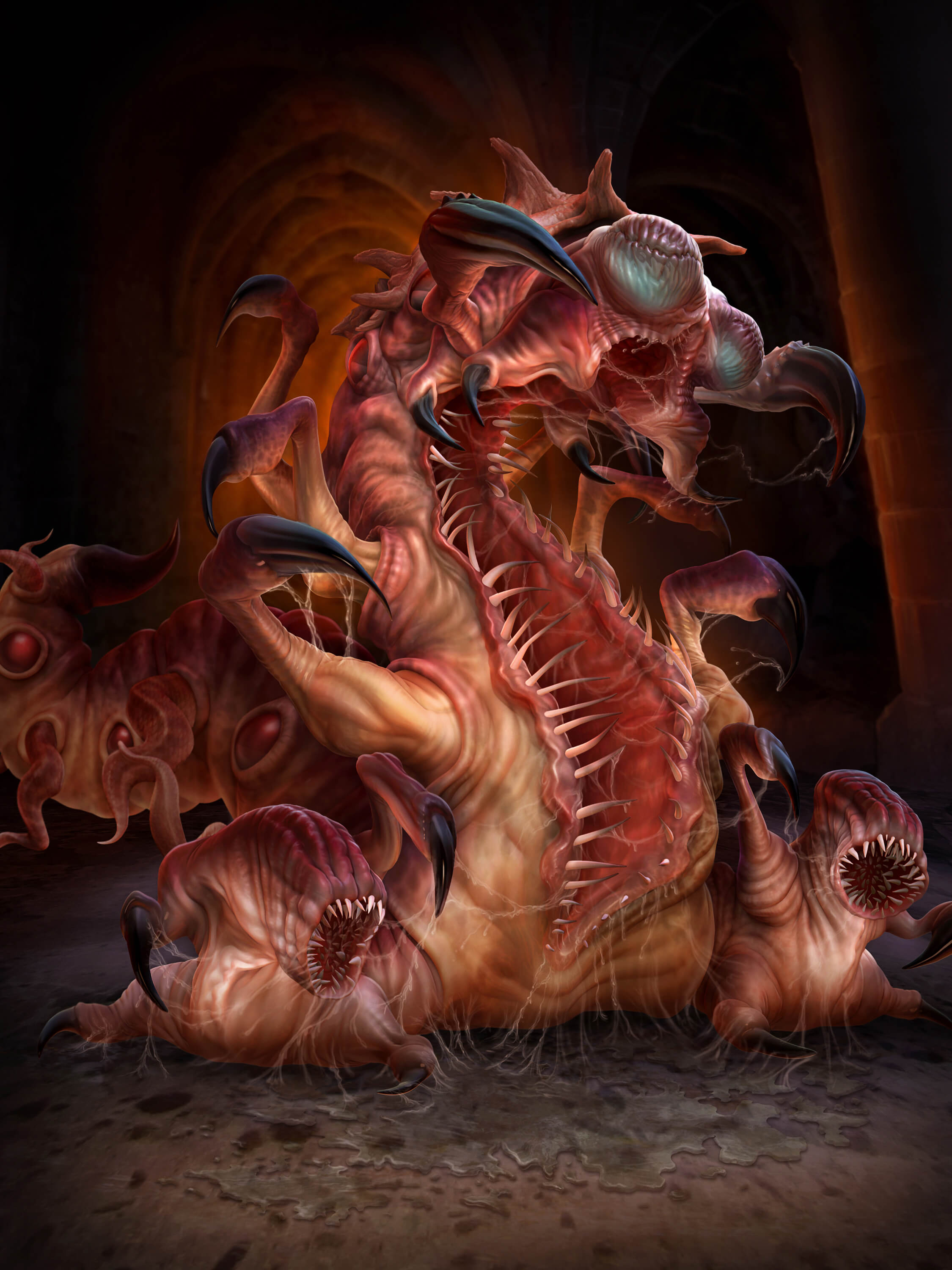 Why hello there Gaping Dragon, and friends. Another distressingly fleshy entry, so much so that you can see the drool, slime, and mucus dripping off of it. If a Carrion Crawler decided to fuse with a Gibbering Mouther, this is what you'd get.
I absolutely love the multipart mouth on this one. There's a lot going on here, hooked claws, webbed hands, weird pincers–this reminds me of a dark Simic experiment gone horribly awry.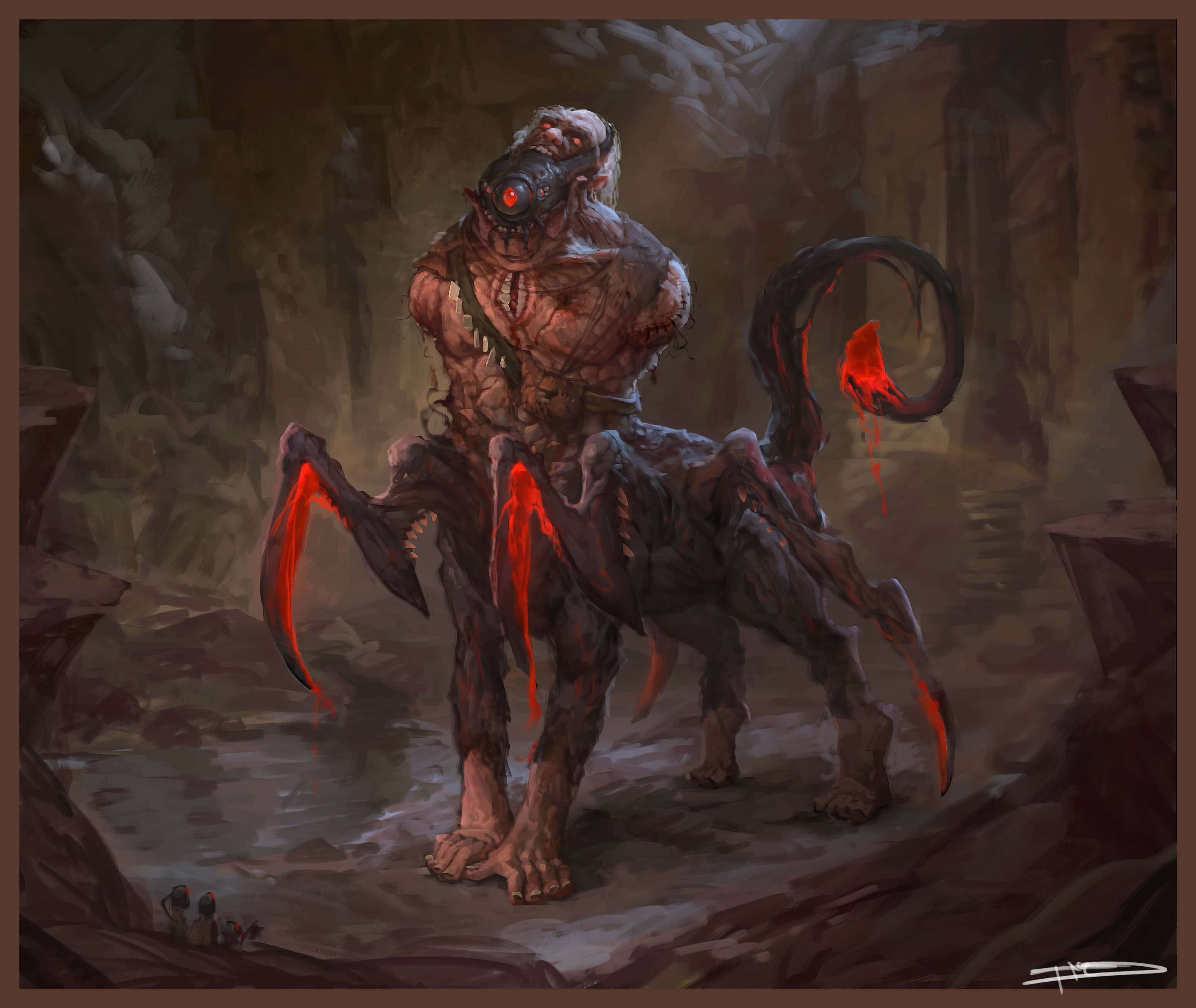 WHY DOES IT HAVE HANDS!?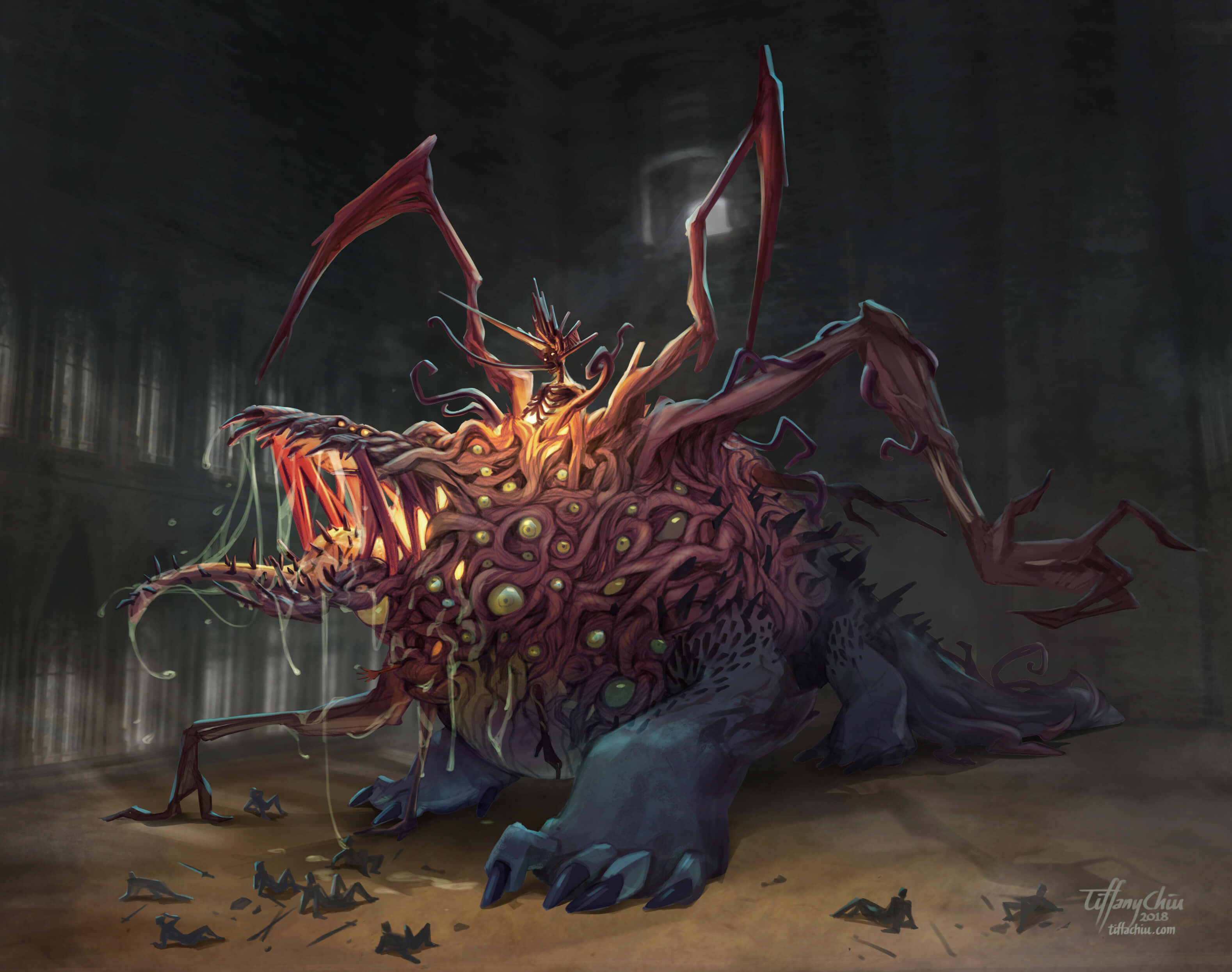 This one has a lot going on, and then you realize the scale of it…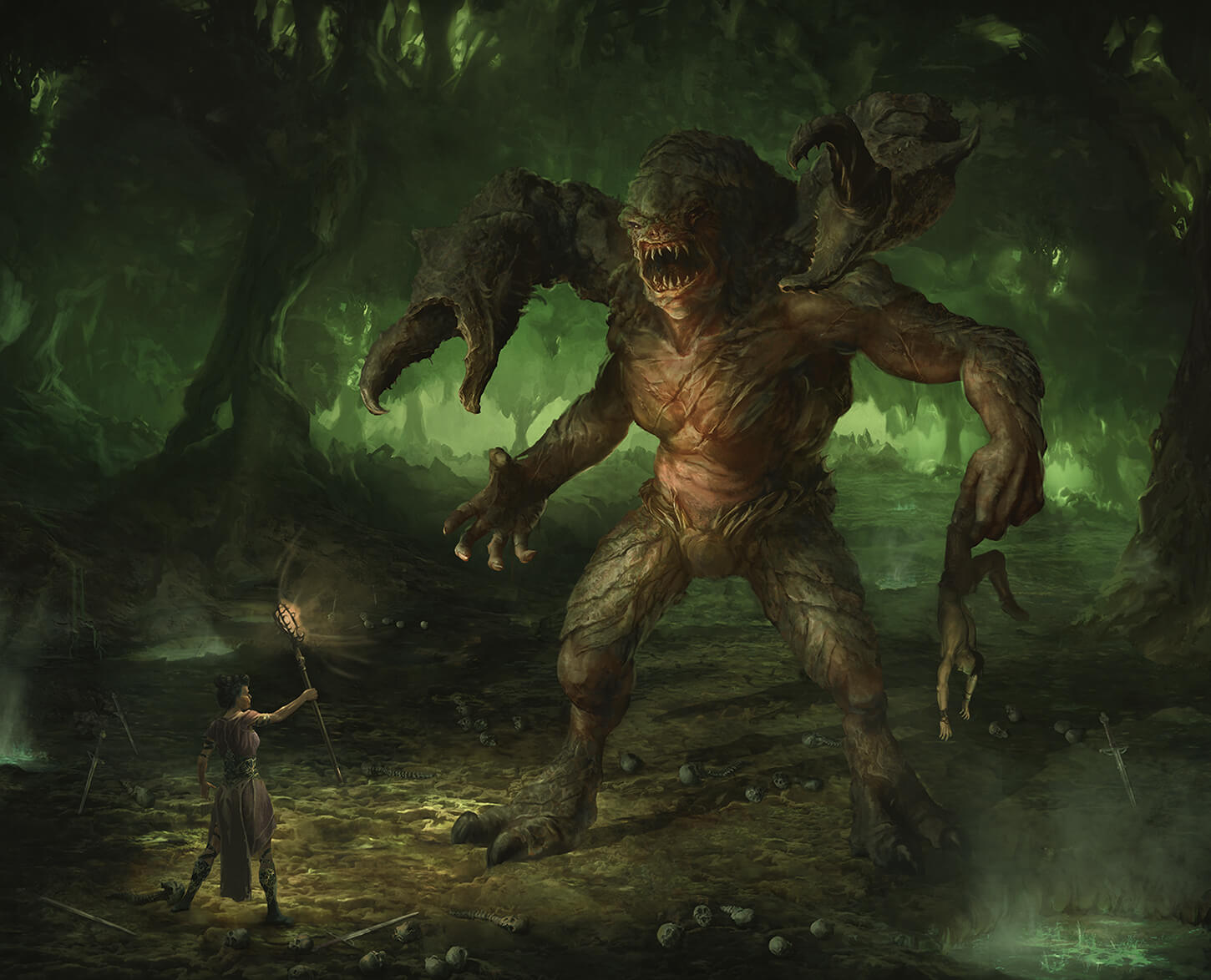 Probably my second favorite of the bunch. This one looks like it'd be right at home in the Jungles of Chult–and is probably going in the next Tomb of Annihilation campaign I run.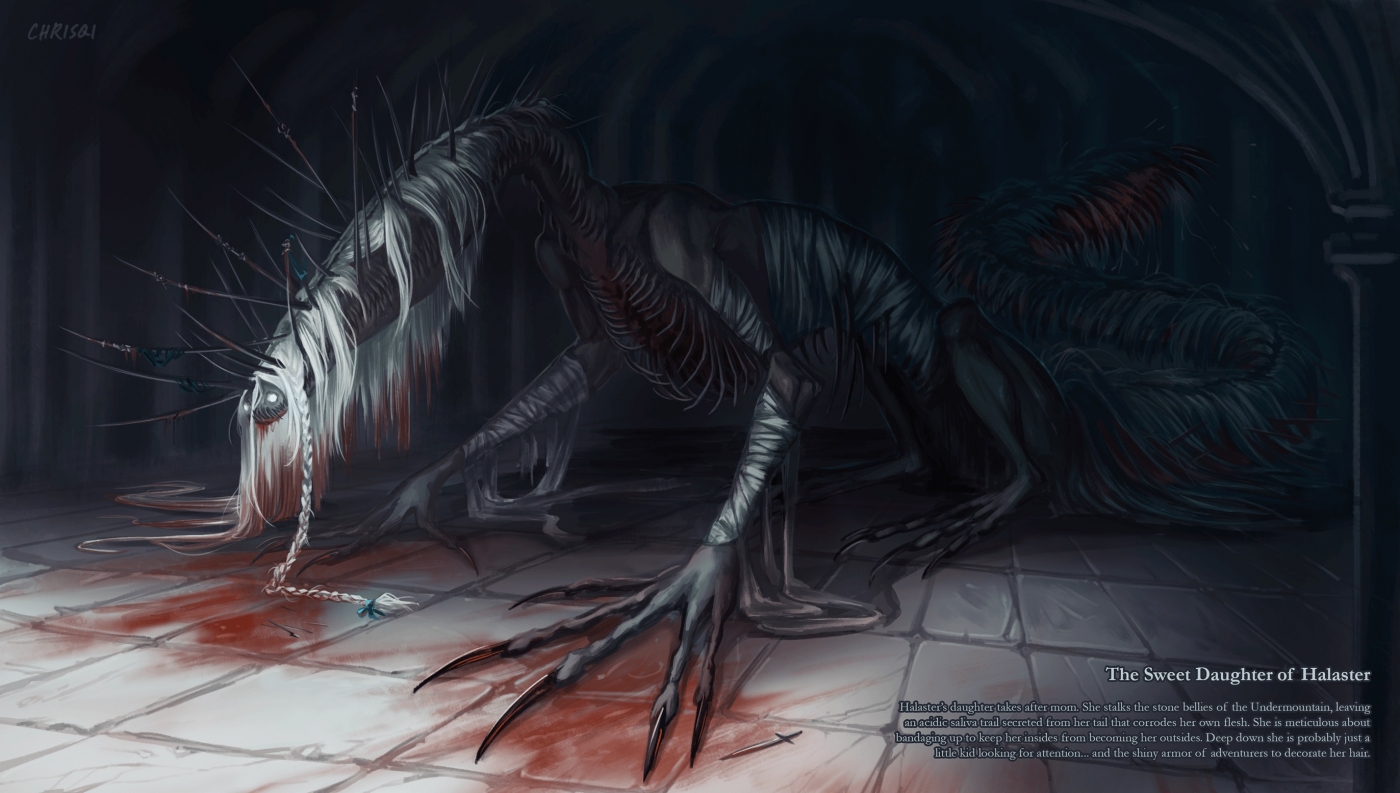 Gotta love a monster that comes with a backstory, even if it is probably lurking behind you. Right now
---
Any one of these monsters is amazing–and just an example of the creativity of the community as a whole. Congratulations to Will K for his victory, and as always…
Happy Adventuring!