The Sun Shadow Syndicate brought 3 story tall ninjas to the Monsterpocalypse! We're looking at the Shinobi and Interceptor unit pack now available for the Protectors force!

The organization known as the Sun Shadow Syndicate remains shrouded in mystery, therefore it's only fitting they would be sending cloaked ninja warriors into battle. The Shinobi are actually humans and through various cybernetic and biomorphic technologies grow to extreme sizes in order to battle the Destroyers. The new unit pack contains 3 S-Type Shinobi, 1 Elite Shinobi and an Interceptor. Let's check out their rules and figure out how to best use them on the battlefield.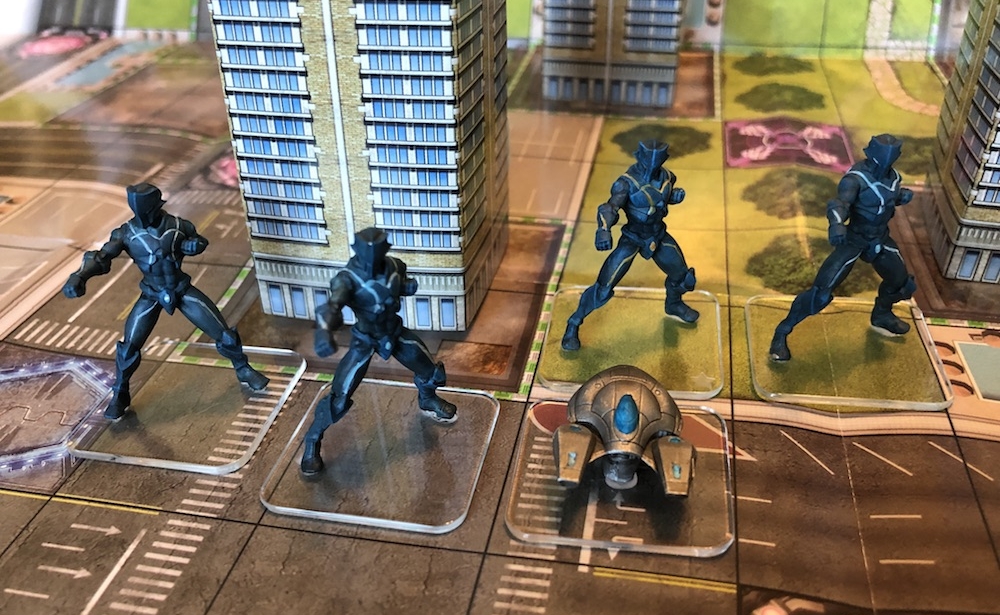 S-Type Shinobi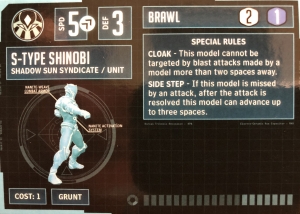 Armed with a jetpacks and a cloaking device the Shinobi are the stealthy melee force of the Sun Shadow Syndicate. SPD 5 with High Mobility is exactly what a melee unit wants in order to set up some Brawl attacks. The excellent part of the Shinobi's Brawl attack is that it always gets a Blue boost die! Against lower defense units you can often get away with single attacks from a Shinobi, allowing you to win the unit attrition battle on the ground while your monsters fight for control of the city.
Another defining feature of the Shinobi is the Cloak ability, preventing Blast attacks from targeting them from more than 2 spaces away. This makes the Shinobi an excellent unit for holding Power and Negative Zones, as often you can force your opponent to move away from the building they were securing if they want to shoot you. On top of that, if they do miss the Shinobi can trigger side step and move 3 space, potentially blocking off landing spot or somewhere else equally annoying.
Elite S-Type Shinobi

As typical for an Elite, it shares most stats with the base unit and gains a Blue Boost die on the attack. The Commander rule grants an additional Boost die to all Shinobi within 2 spaces, making a mass of Shinobi a significant threat on the battlefield. With these 3 basic units and an Elite you can throw up to 8 White Action dice and 8 Blue Boost dice at the enemy, not bad!
Interceptor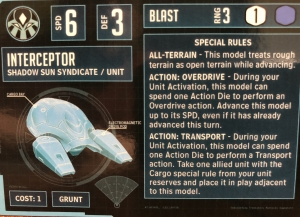 The Interceptor is primarily a support piece, but does have a Blast attack that can be used in a pinch. While the Interceptor has 2 actions, keep in mind that a model cannot use multiple actions per turn so you'll have to decide which one to use.
Overdrive
For 1 action you can move the Interceptor an impressive 12 spaces! This is perfect for getting into spots your opponent doesn't expect, and with the All Terrain rule you can ignore rough terrain when moving. Is your opponent about to take a Monster turn? Send the Interceptor all the way across the board to stand next to their buildings and deny them power dice!
Transport
This rule turns the Interceptor into a mobile spawn point, but only for units with the Cargo rule. At the moment Protectors only have access to one type of Cargo, the Shadow Gate, but as the game expands we're very likely to see more.
Transporting in the Shadow Gate has some fun interactions. The Interceptor can move up to an unsecured building and Transport in a Shadow Gate. The Shadow Gate then Teleports a model and just like that you are controlling a building! Or, say you are playing Zor-Maxim and need to block a landing spot. The Interceptor can Transport in a Shadow Gate, then the Shadow Gate can Teleport the Interceptor next to Zor-Maxim. Definitely situational, but having these kind of tricky options is what the Sun Shadow Syndicate is all about!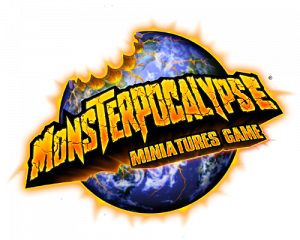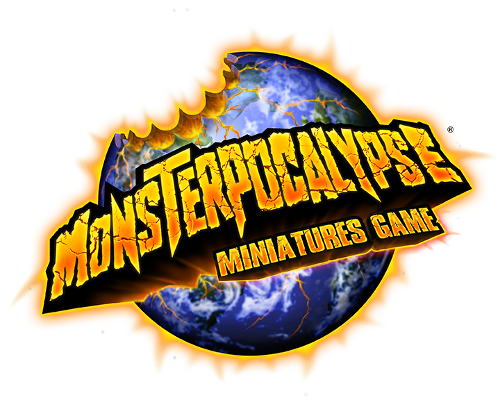 Wrap Up
This is an excellent unit pack and brings some pretty nice tools to the Protector forces. Even if you aren't planning on running Zor-Maxim as one of your Monsters these units are still definitely worth bringing along.
What do you think of the Shinobi and Interceptor? Will you be bringing them in your Protector forces?