There's only an hour left in the Oak & Iron Kickstarter! Get a behind the scenes look at the game with one of the designers before you pledge.

For those not yet familiar with Oak & Iron, it is a naval combat game set in the age of pirates. Firelock Games set the scale of these miniatures to 1/600, and it looks very exciting. During this interview, I learned even more about what to expect when the game comes out. I hope you enjoy this interview, too. If you missed previous segments you check out part one, part two, and part three.
Below I posted the email interview between myself (Jacob Stauttener) and Mike Tunez. Mike designed the rules of the games Oak & Iron and Blood & Plunder. Most of the content is straight out of the email, but I added pictures and section titles to break up the content a bit for better readability. All pictures in this post are from Firelock Games and used with their permission. 
How much play is in just the starter box? Is it like other games where it is just a sample of the core rules and you have to buy more to have a meaningful game?
You can definitely have a very meaningful games with white a lot of deployability right out of the box. The box is designed to give you two 50 point squadrons which can be used in many different combinations. Since the ships are not unique to specific factions, you can play them  with any of the five factions we are launching with. Each of those factions adds a significant amount of variety to the way the ships are played and the scenario builder that is also included will give you quite a lot of variety so that every game feels different.
What kind of missions do you plan to include in the game?
Right now we have missions like escort, blockade, raid, troop landing, and of course strait battles just to name a few.
Is there anything else that you would like to share with us about the game? 
I can't wait for people to start playing! I'm really excited by the deep tactical challenge the game gives players all while using a very basic and easy to learn ruleset that really gives you a good impression of the limitations and difficulties present in not only sailing and fighting individual warships, but also (and especially!) gives a good impression of the difficulty in effectively coordinating and fighting effectively with large groups of them.
Wrapping it up…
Hopefully you enjoyed this part four of our four part Interview series about Oak & Iron. This game looks very exciting for me! How about you? Are you excited about Oak & Iron?
Pledging now will get you the core game for $69.00 plus these stretch goals KS exclusives…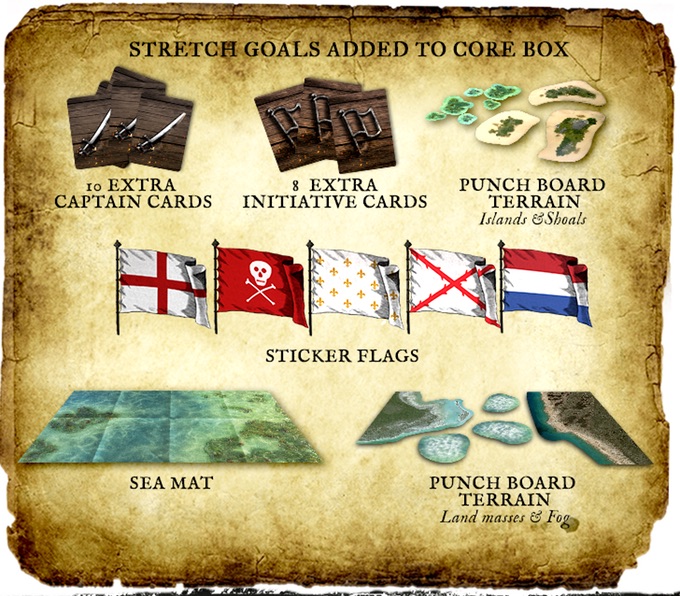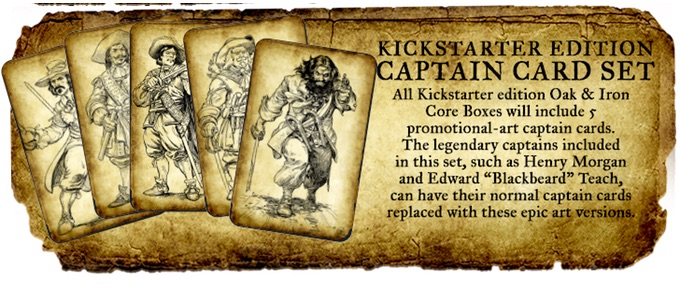 To see this interview in its entirety, be sure to visit my personal website (Must Contain Minis). We have information about Oak & Iron as well as a host of other games. 

Read more about great Indy and Historical games on my site!
Aside from writing great gaming related articles, I am also working on compiling a list of all Miniature Gaming Conventions in Ontario (Canada). If you are in Ontario, this list should be of interest to you!