Modiphius is teaming up with Monolith to smash together the Conan Boardgame and Conan RPG–with one massive sourcebook that adds new content to both games. Will you adventure in an age undreamed of? Find out within.
If you've never heard of it, Monolith produced an amazing Conan miniatures/board game–players would take on the role of a band of heroes against the legions of an Overlord taken straight out of the Conan stories. Conan fights alongside figures like Shevastas the thief, Hadrathus the mage, and Belit, the pirate queen.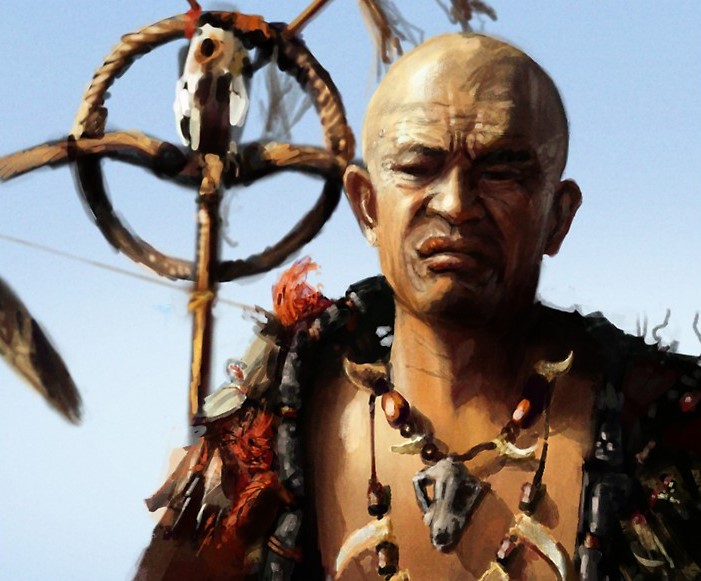 And let's not forget everyone's favorite chronicler
Modiphius' Conan: Adventure in an Age Undreamed Of brings the savage and sorcerous world of these stories–Nemedia, Ophir, Brythunia, Hyperborea, Zamora with its dark-haired women and towers of spider-haunted mystery, Zingara with its chivalry, Koth that bordered on the pastoral lands of Shem, Stygia with its shadow-guarded tombs, Hyrkania whose riders wore steel and silk and gold, and of course, jeweled Aquilonia.
This Monolith sourcebook blends both of these games together in an exciting way, check it out.
"CONSIDER WHAT I HAVE TOLD YOU, BARBARIAN," SAID XALTOTUN. "YOU WILL HAVE PLENTY OF LEISURE. I HAVE NOT YET DECIDED WHAT I SHALL DO WITH YOU. IT DEPENDS ON CIRCUMSTANCES YET UNBORN. BUT LET THIS BE IMPRESSED UPON YOU: THAT IF I DECIDE TO USE YOU IN MY GAME, IT WILL BE BETTER TO SUBMIT WITHOUT RESISTANCE THAN TO SUFFER MY WRATH."

Since the introduction of fantasy into wargaming, Robert E. Howard's Conan has loomed large across popular culture, recently inspiring the award-winning Robert E. Howard's Conan: Adventures in an Age Undreamed Of roleplaying game and Monolith's hit Conan boardgame. Here, for the first time ever, is the crossover between these two games: miniatures and roleplaying adventure meet in the Hyborian Age!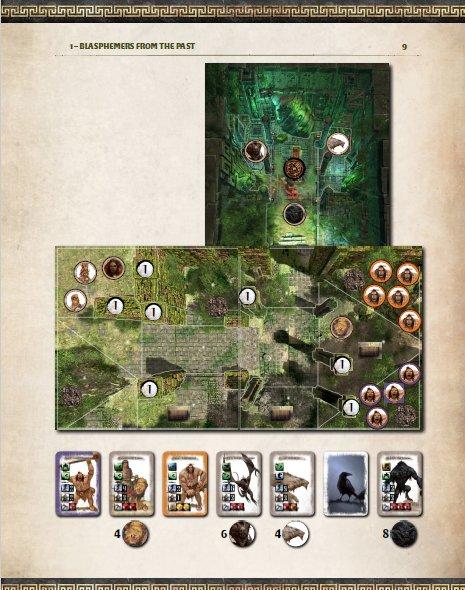 Developed closely with Monolith Entertainment, The Monolith Sourcebook provides players and gamemasters with a host of exciting material: new campaigns for both games, standalone adventures, and advice for creating original boardgame adventures using the roleplaying resources.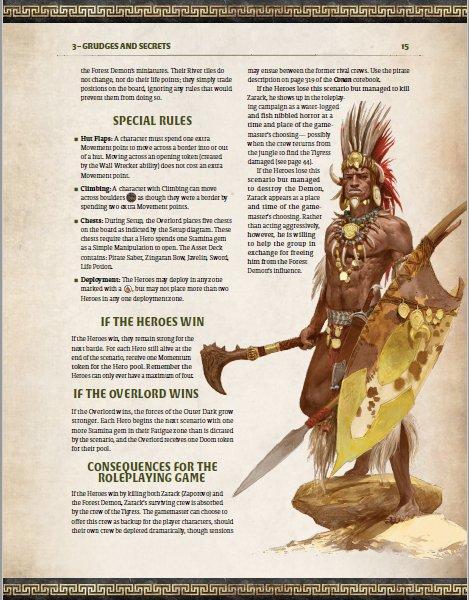 A Red Tide to Kush, a complete boardgame campaign with ten new scenarios.
A solo/cooperative campaign made up of nine new scenarios for the boardgame.
Shadows from Gulsaggah, a complete roleplaying adventure campaign set in the legendary Black Coast.
Rules for solo and cooperative play for the boardgame.
Guidelines for using Conan tiles and roleplaying resources to create new scenarios for the boardgame.
Characters, monsters, equipment, and artifacts, from Amboola the Spearman to Xuthal's Crown

Get the most out of Monolith's Conan boardgame with this essential sourcebook!

Requires two Conan tile sets — Perilous Ruins & Forgotten Cities and Forbidden Places & Pits of Horror — to play; the Conan boardgame King's Pledge for tabletop action; and the Robert E. Howard's Conan: Adventures in an Age Undreamed Of core rulebook for roleplaying game excitement.
What're miniatures ,compared to the hand that wields them?