If you're looking something unique for your collection, you'll want to feast your eyes on this technicolor paint job.

The Yautja (aka Predator) carry a lot of tools and weapons in their hunts across the galaxy. The biomask doesn't just give them their signature look and protect their heads – it filters air, offers translation and voice mimicry, and boasts diagnostic capabilities and multiple vision modes. Audiences first saw infrared Predator vision in 1987, and it's since become a signature of the series.
This new take on NECA's fugitive predator is based on the art from one of The Predator's great looking posters – it's out on blu-ray now. It is a Target exclusive and will be available at the end of this week – store stock may vary, so check ahead.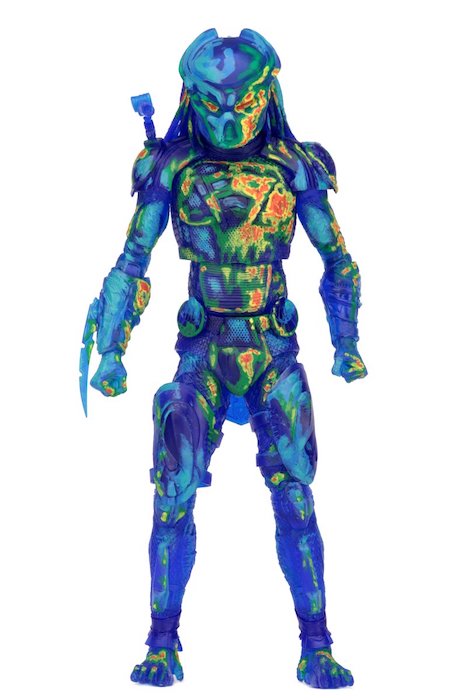 Thermal Vision Fugitive Predator (Target Exclusive) –  $26.99
7″ scale
Fully articulated
Includes 4 wrist blades
Comes in a display friendly window box