Funko Pop! and 40K are colliding head on to bring you big headed versions of the Space Marines you know and love. Whether Ultramarines, Dark Angels, Blood Angels, or Space Wolves, soon you'll be able to rep your favorite Chapter with a Funko Pop! all your own.
Introduced at the London Toy Fair earlier this week, the first few 40K Funko Pops combine the grim darkness of the 41st Millennium with the big-headed brightness of Funko Pop! to bring you some surprisingly endearing collectibles. These new figures join the ranks of characters like B.A. Baracus and the A-Team Van fused together as man and machine are truly meant to be…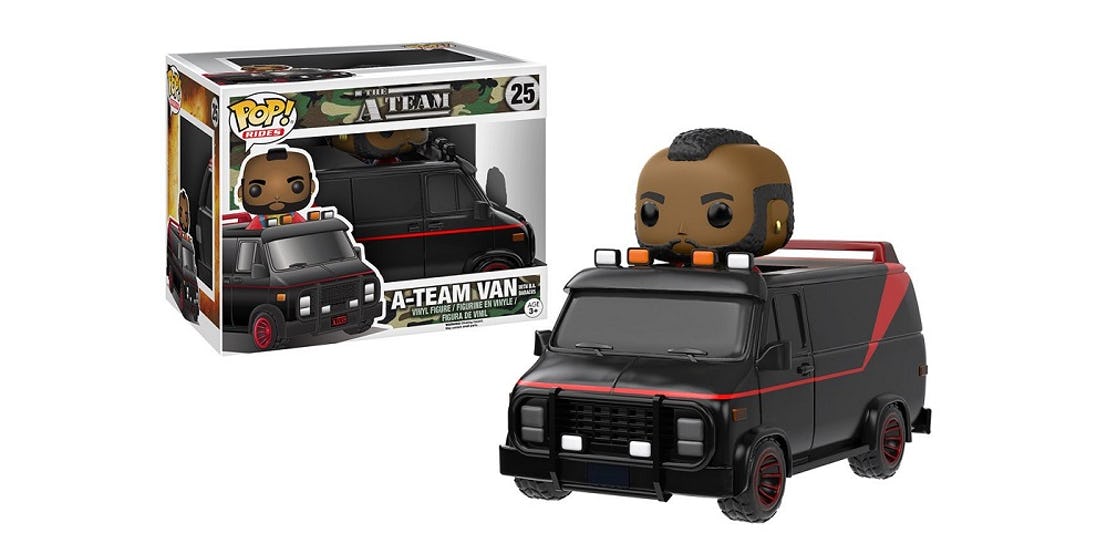 …and everyone's favorite Galactic Representative, Jar-Jar Binks.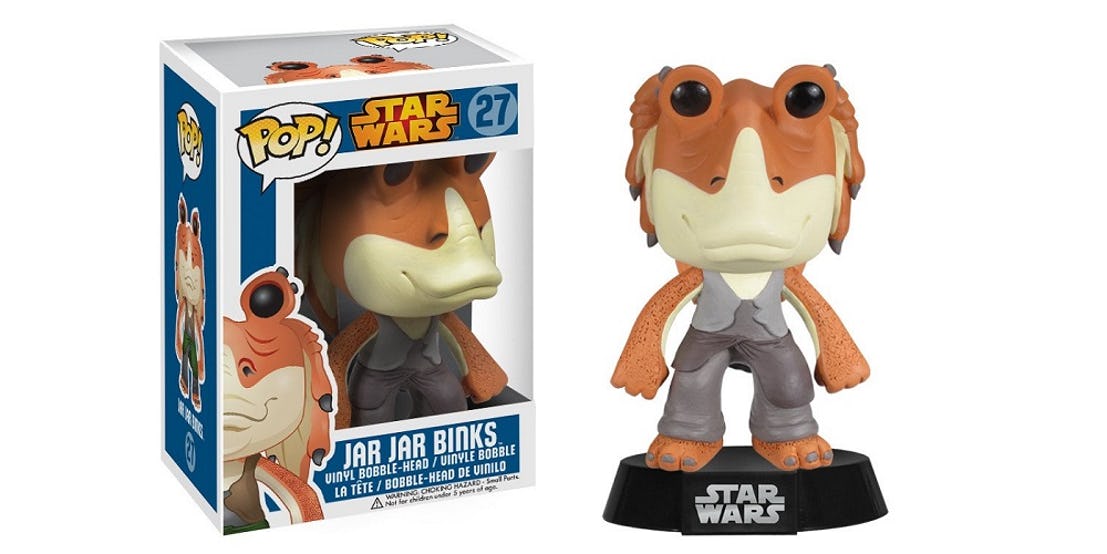 It is a heady thing, to be called up to stand alongside the only universally beloved Star Wars character, but the four new Funko Pop! figures seem to be up to the task. And thanks to Warhammer Community we have a look at these four fellows.
via Warhammer Community
There's the Ultramarine, setting the stage for everyone: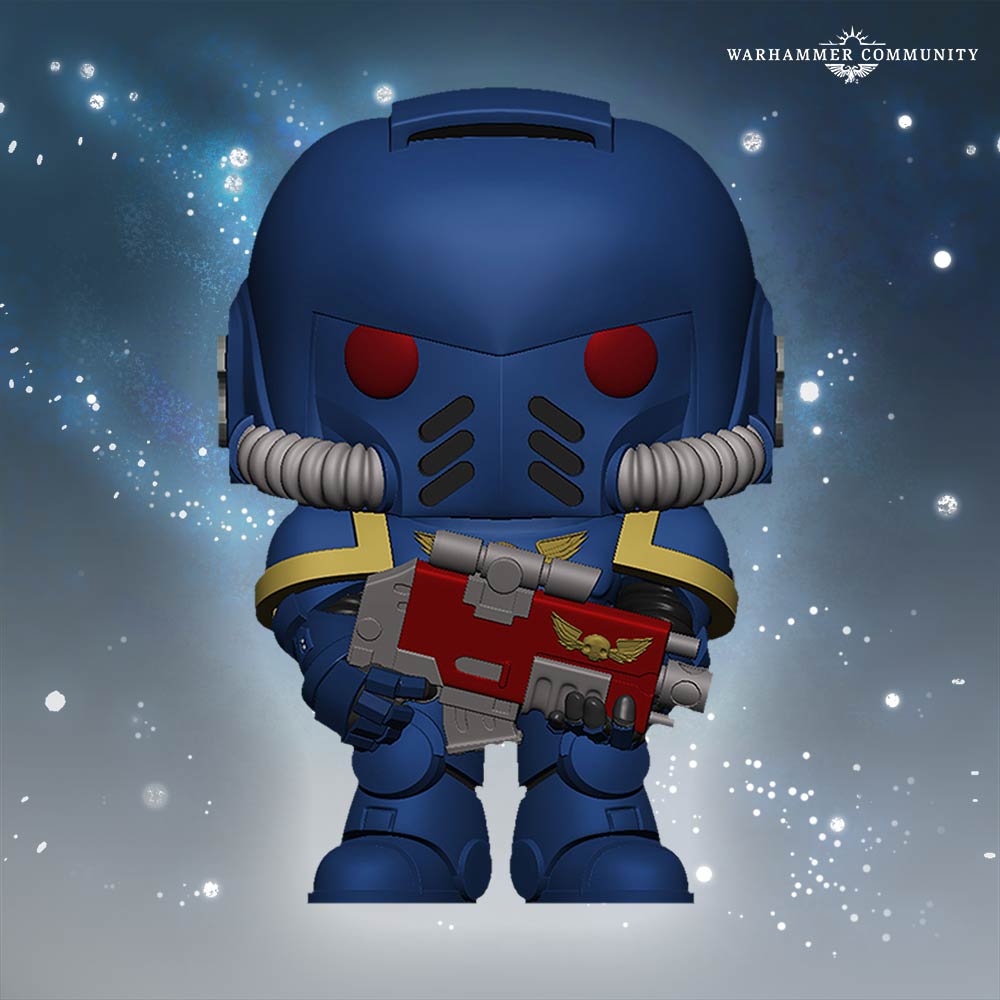 And the Golden Helmeted Blood Angel: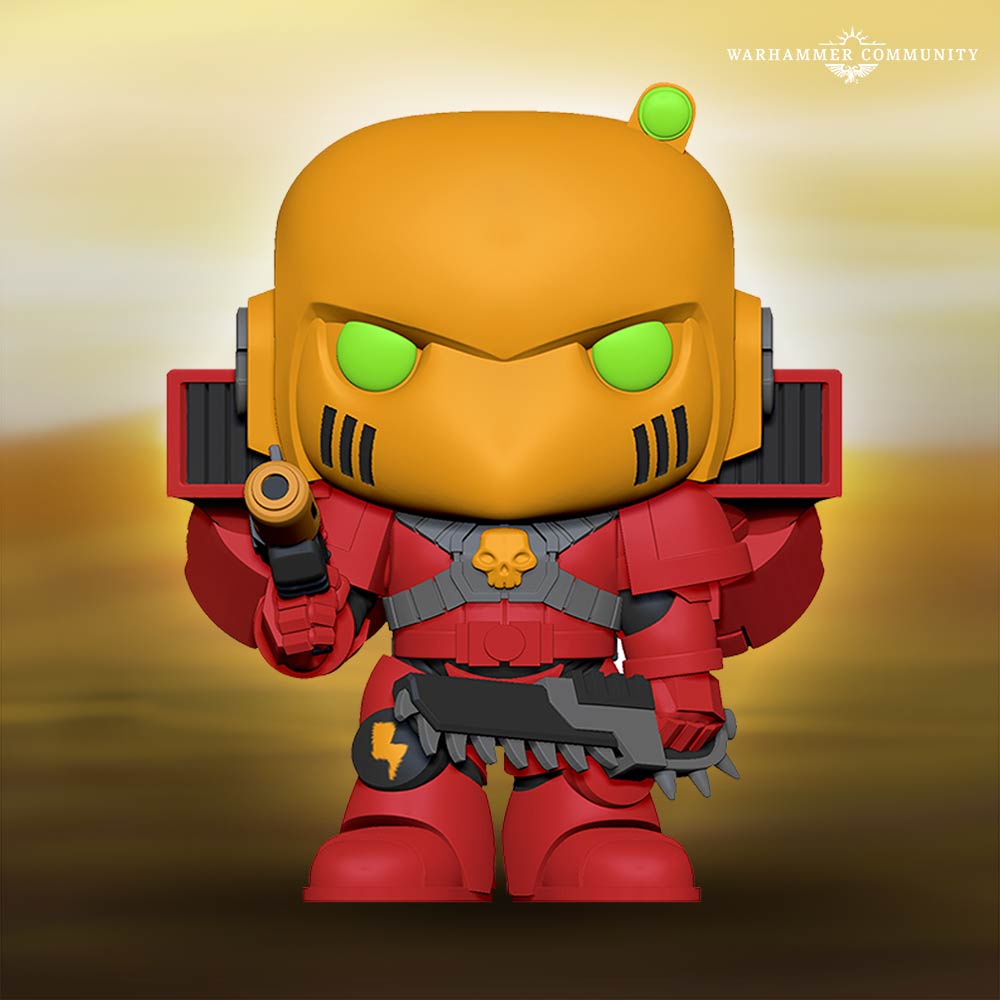 …who is ready to tear into the enemy with his Chain Sword. You'll also find a Dark Angel, who has clearly made the conversion to Funko Pop! figurine because he's heard rumors that the Fallen might be among them…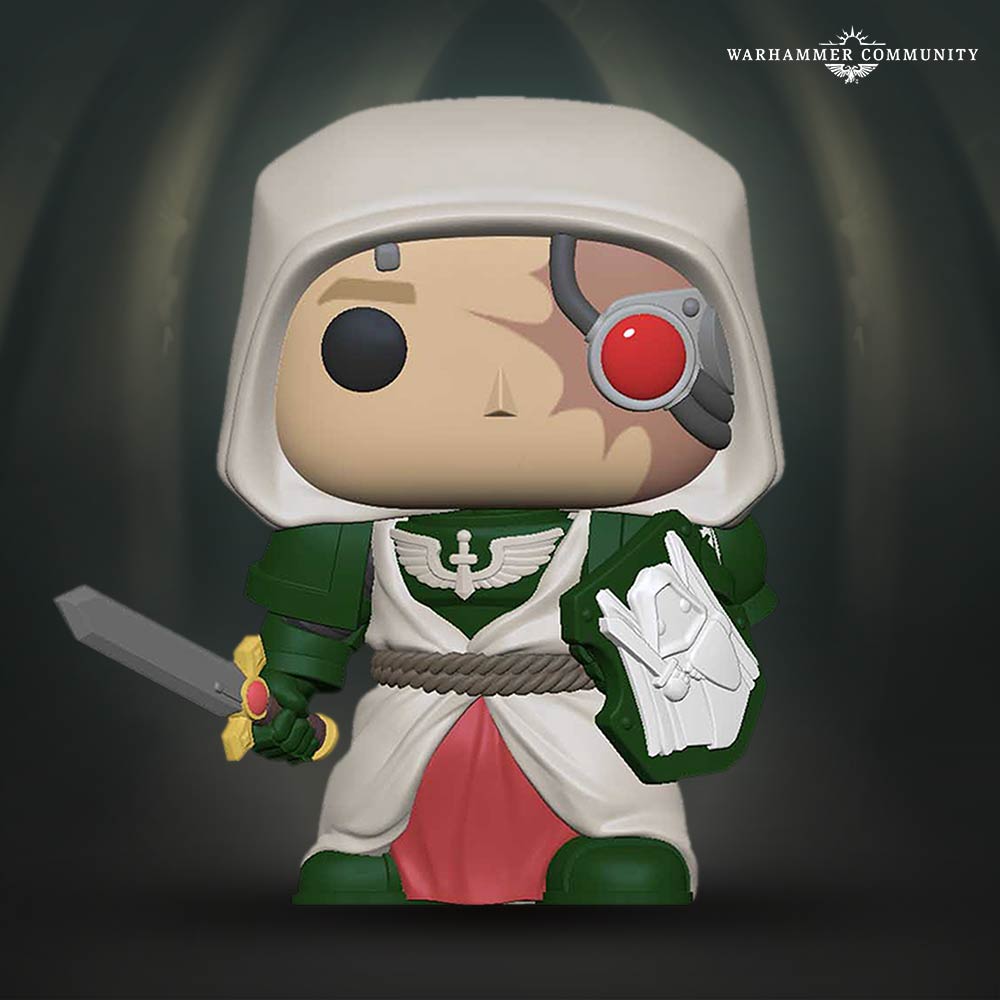 …and last but not least, we have a Space Wolf, who is completely unhelmeted, which means he's probably a character of some kind, and therefore should be totally safe from Sniper fire.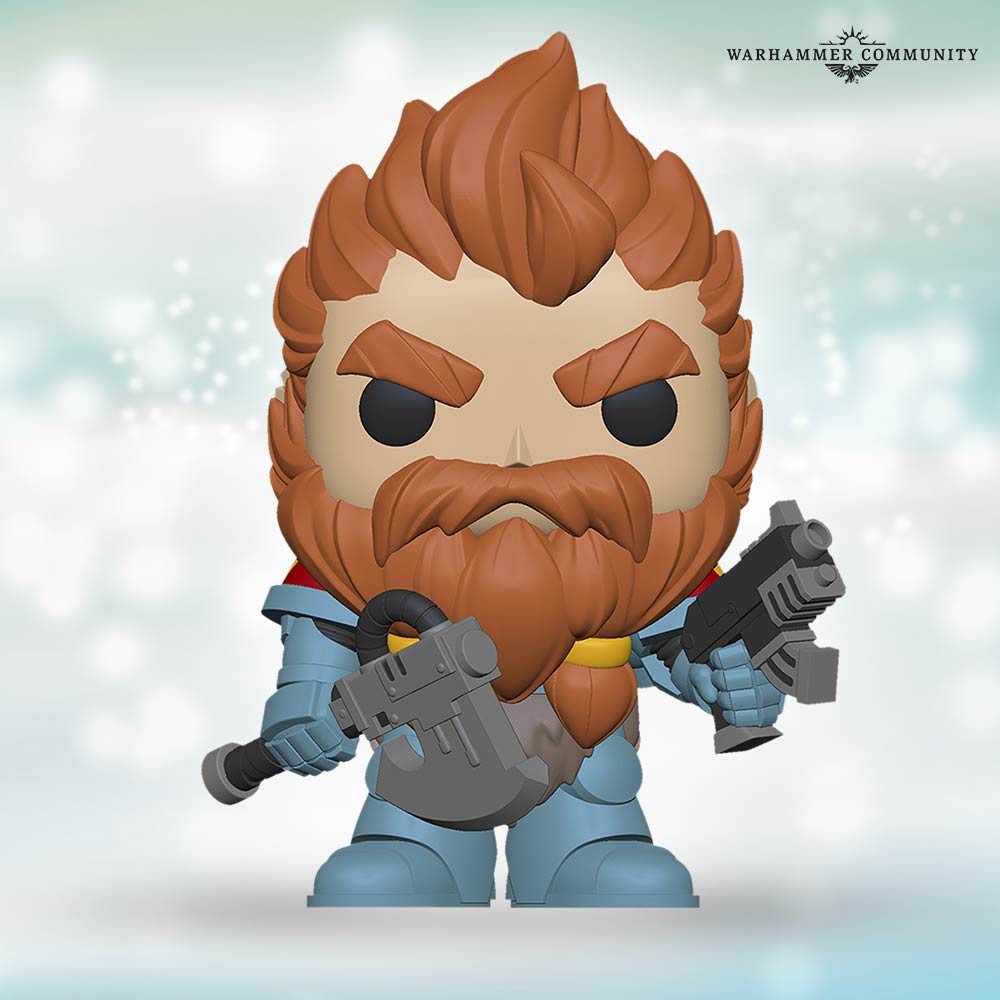 There's a blend of Grim Dark aesthetic with Funko Pop's cheery super-deformed sculpts, resulting in big-eyed, big-headed battle brothers, who still carry their sense of duty, despite being tiny.
Here's a look at some of the concept work on each of these.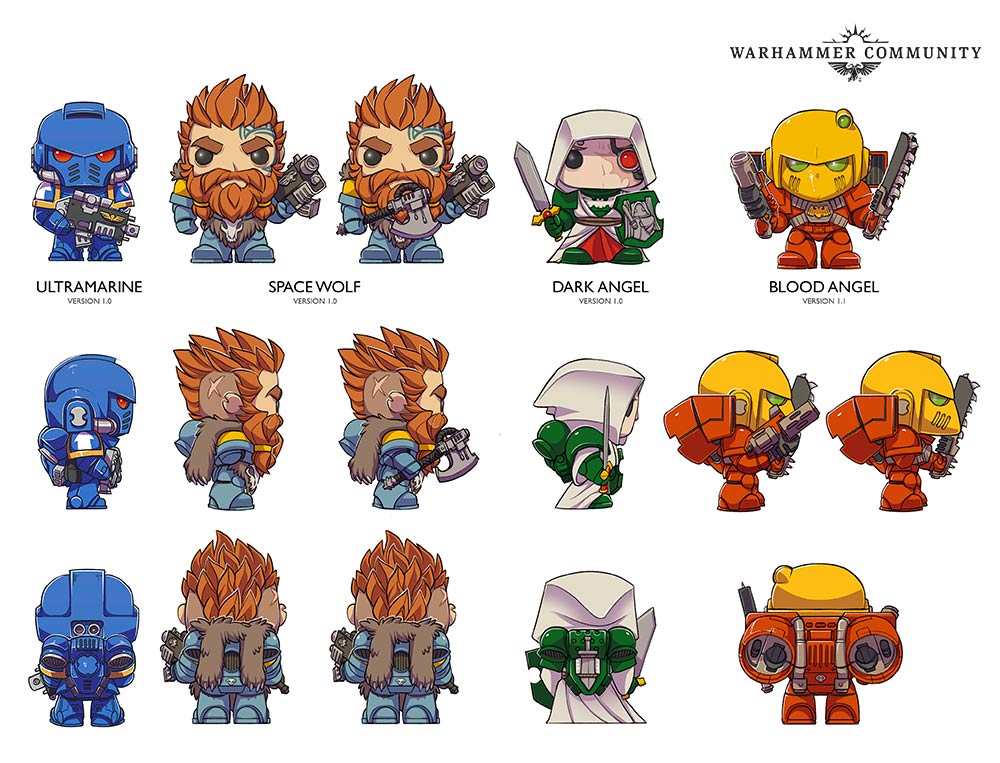 What do you think? Which one of these will you be adding to your shelf/desk first? Let us know in the comments!