It's been 30 years but the Ambull is finally returning to the tabletop. Get ready for this creature and it's two mechanical cousins return to the Grimdark Universe!
We've known for a while that the Mechanical Ambull was coming to Necromunda. What we did not see coming was the return of it's inspiration – meet the new Ambull model coming soon:
via Warhammer Community
That's right – the Ambull is back, and it's angrier than ever! This model brings a classic from Warhammer 40,000: Rogue Trader to life in stunning detail, finally giving this terrifying beast a miniature worthy of its reputation: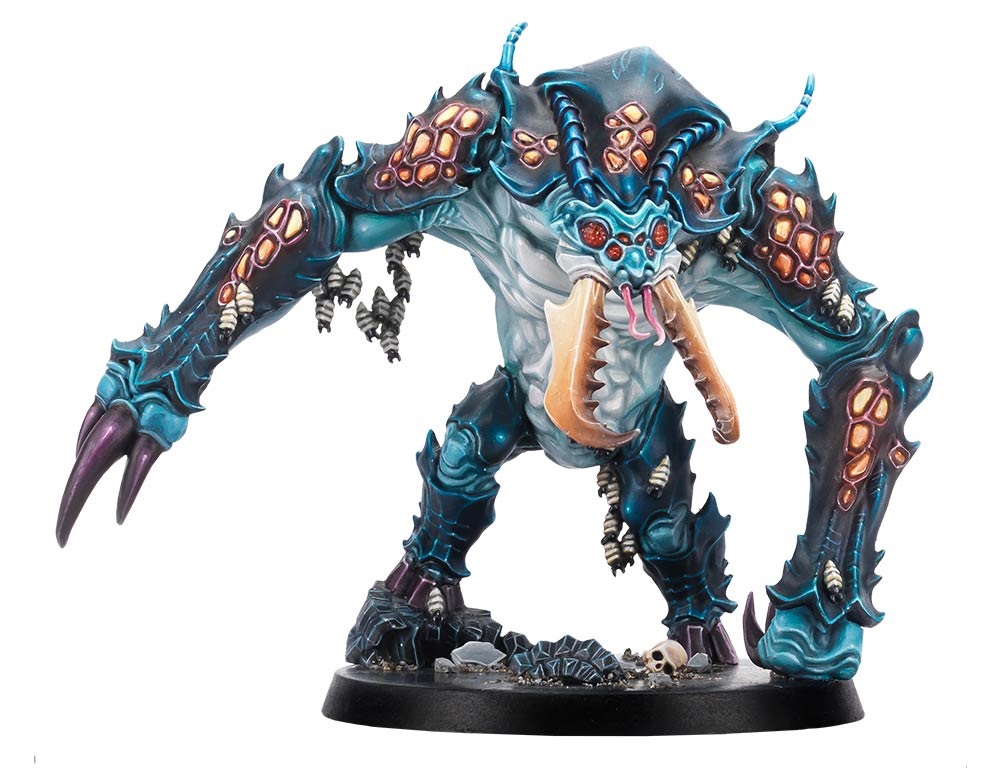 Well that answers about half-a-dozen Rumor Engines, doesn't it?! Anyhow, this resculpt of the Rogue Trader Era monster will be available for use in Blackstone Fortress (which means it's probably going to get rules for use in 40k, too).
"The Dreaded Ambull is the first in a series of expansions for Blackstone Fortress, allowing you to add this xenos monster to your games, whether you're hunting for its lair or simply adding it to the possible Hostiles that can turn up in any given encounter. More than just a new adversary, this is a fully-fledged side-quest to add to your games."
That's pretty cool! It's a full blown side-quest as well as another monster to add to the hostiles to fight – I dig it! Also did you notice that its "the FIRST in a series of expansions" – yeah, that's right: More Blackstone Fortress expansions confirmed!

On the Necromunda side of the House, we're getting a closer look at the Ambot – the mechanical beast cousin of the Ambull. We've known that this model was in the works, what we did not expect was that the plastic kit was going to be able to create "a pair of cybernetic monstrosities."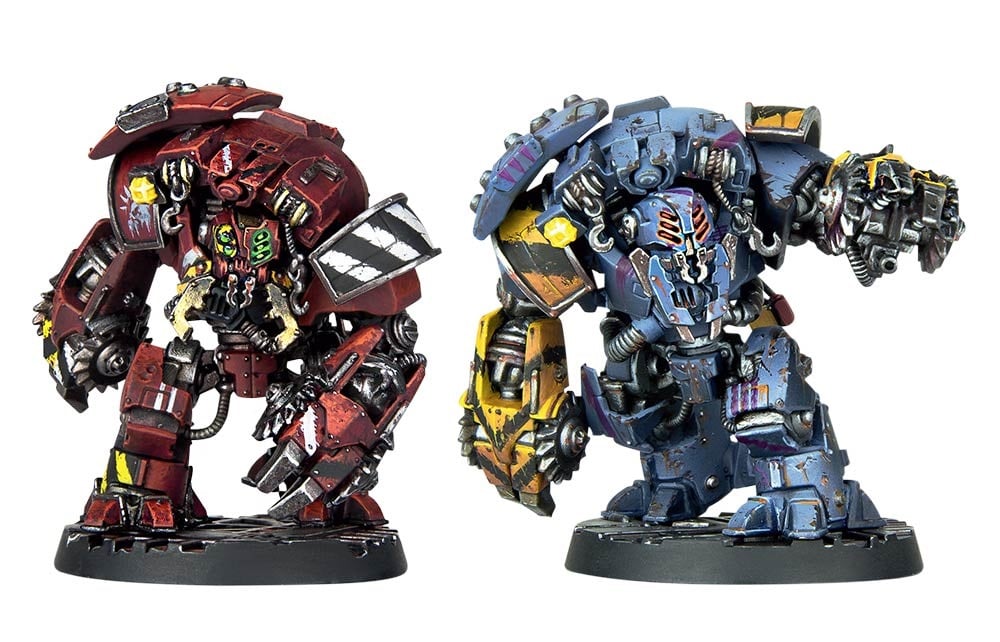 Is it just me, or is anyone else really hoping we get rules for these guys in 40k, too?! They seem like a good fit for a couple of other factions – just tossing that out there! Depending on the size, maybe they could be used as Ogyrn Bodyguards? The conversion ideas alone are going to be amazing. I should jot those down…
Anyhow, in terms of release dates, all we're getting from GW is "Coming Soon" so just get ready for the a surprise attack from these Ambulls on your wallet!