Announced earlier today, Penny-Arcade's adventuring guild and popular D&D stream, Acquisitions Incorporated (Acq Inc.) will be the focus of the first official 3rd-Party D&D book, released later this year.
Acquisitions Incorporated is Penny Arcade's Adventuring Franchise, popular for both the original founding franchise and the spin-off series, the C-Team, which you can find both online and at live events (including all of the PaXes) around the globe. Soon they'll be expanding into the Forgotten Realms, according to a report from Geekwire posted earlier this morning, as the subject of the first official 3rd-Party book for D&D.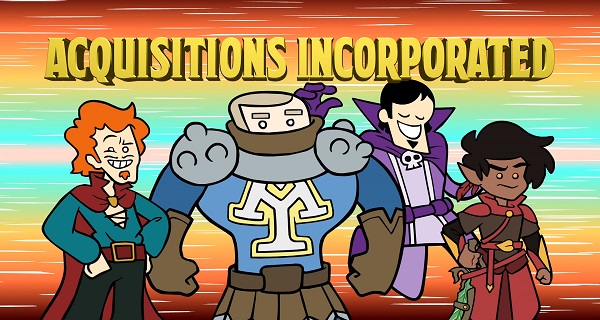 Details are a little vague at the moment, but we know that the Acquisitions Incorporated Dungeon Manual is due to release later this year, and will feature rules to allow parties to open up their own franchises…
Penny Arcade, the Seattle-based webcomic that spawned the popular PAX video game conventions, is partnering with Dungeons & Dragons publisher Wizards of the Coast to release an official Acquisitions Incorporated Dungeon Manual, the first official third-party D&D book. According to the announcement, with this new manual, "fans will be able to franchise their own branch of the famous finders collective."
The venerable franchise, now in its eleventh year, grew to popularity in 4th edition–and indeed, fans of D&D Online can still find those rules (and Acq Inc.) in the MMO. But now the powerhouse franchise is bringing its own brand of humor and for-profit guidelines to adventurers throughout the Forgotten Realms. And it's coming out sooner than you might expect:
The Acquisitions Incorporated Dungeon Manual will introduce new character positions, and is slated to be sold in hobby stores, bookstores, and digital storefronts this summer.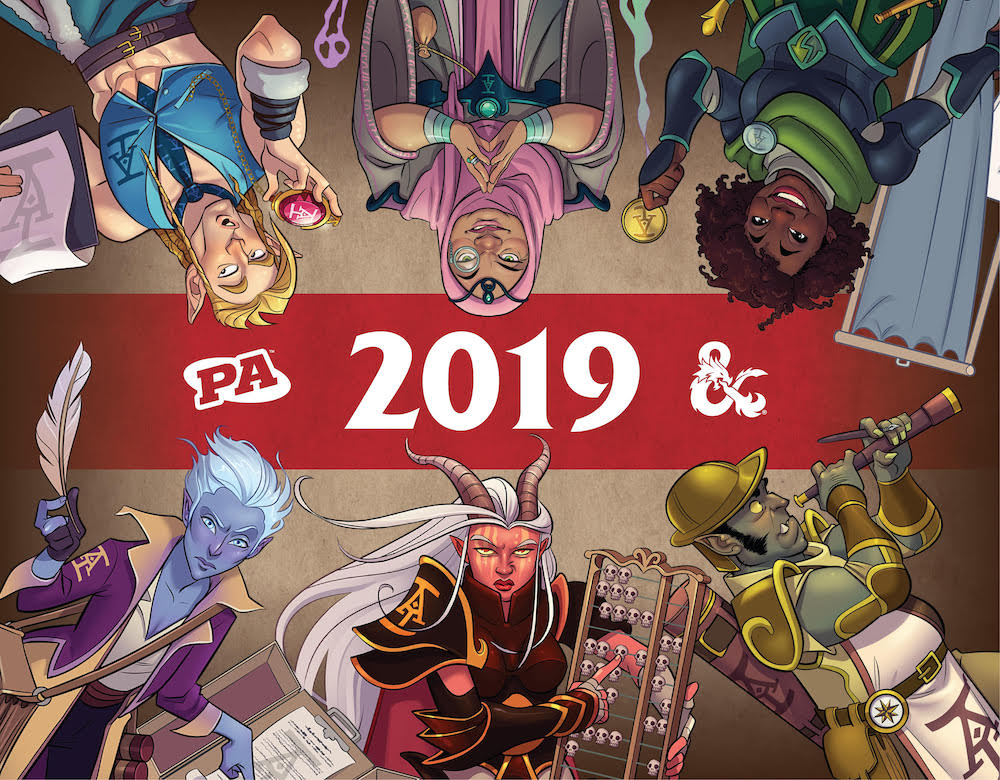 Precious few concrete details were available, but we know that the creators are excited to "put our stamp on a little corner of the Forgotten Realms," which seems to imply that this is coming–at least in some way–to the world of Faerun and not as its own alternate setting (like Ravnica or Eberron). And that the book has been a big team effort:
Bringing the comedic yet high fantasy tenor of Acquisitions Incorporated to an official D&D product is the result of hard work between our team of designers, writers, artists, and editors.
Meanwhile, Geek & Sundry had their own interview with the producers, where they dropped a few more hints about what we might see, including that it would be:
 "[A] cool book in general full of cool art, strange characters, and weird goings-on that demand to be inserted into home campaigns"
"It's much more focused on personalities and the mysteries of the organization. We do feature a number of strange new items that go along with your role in the company, though I probably shouldn't say much more than that"

So what exactly "positions" and "roles" might translate to, ruleswise, is unclear. But we know that Acquisitions Incorporated has employees with roles like Documancer, Decisionist, Hoardsperson, and Obviator–which I could see being new Backgrounds for players to pick from when building their characters. If you're looking to whet your whistle, here's one last blurb about the company:
At Acquisitions Incorporated, you inquire – and we acquire™. For nearly twenty years, other people have had things you've really wanted and we've gone over there to get those things, even if they didn't want us to do that. Typically, they don't. But we don't work for them, we work for you™. We've acquired it all, but we specialize in staves, gems, and storied weapons of great lineage. We do apply a reasonable surtax for rods, because rods. It's been a problem. This is AcqInc in a nutshell:

Defenses negotiable. Merchandise plentiful. Franchises available.
Happy Adventuring friends, and stay tuned for more news/details as they develop