Come have a look at what's in store for D&D–here's a hint, the first book of the year will involve nautical adventures… and the rest of the year's looking pretty good too. Find out more inside.
It's a new year, a new line of releases for Dungeons and Dragons. Time to begin the work of laying out the road map for 2019, which is why the latest edition of the Spoilers and Swag stream had both much to say and very little in the way of specifics. It's a road map for 2019–but one where the stops haven't been filled in all the way yet. But even so, the places 2019 (and even 2020) are primed to go look like we're headed in a pretty great direction for the coming year.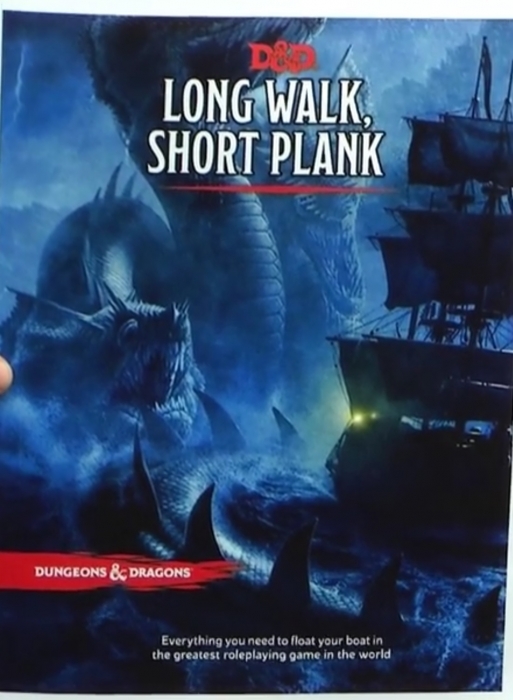 The first big announcement in the stream was that there will be at least three new books this year–well okay the first actual announcement was "We're not doing Spelljammer this year" which seems like an awfully clever way to tease out the fact that there's a Spelljammer supplement coming definitely for sure later this year. In the meantime though, we'll have to content ourselves with the knowledge that they'll still be on the same release schedule, with a book coming out in the Spring, Summer, and late Autumn of the year. And, as they said on the stream, the first book is all about the life aquatic, which they talk about a little more in the video below.
The highlight of the announcement came when designers Kate Welch started polling the chat on the new cover art/title concepts for the book.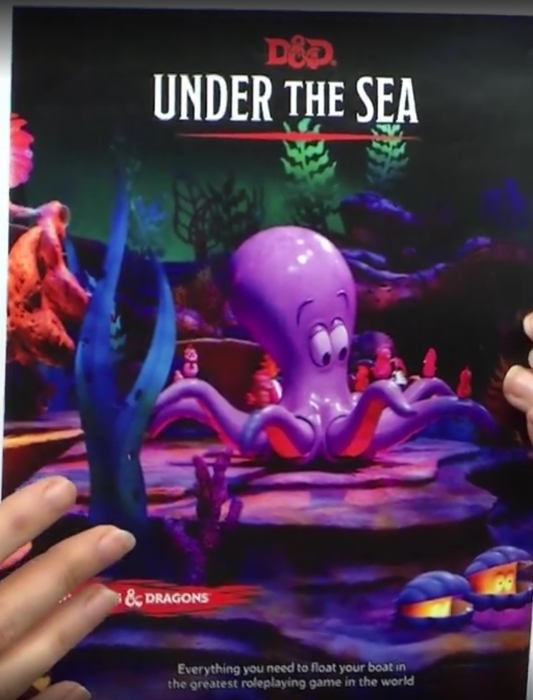 As you can see, many of these are just mockups. And sadly, even the tagline text, Everything you need to float your boat in the greatest roleplaying game in the world is only temporary. But this does track with a lot of what we've been seeing lately. The book is in its final stages of editing–which means it'll probably be going to the printers sometime in February, since D&D prints domestically, which leads me to think we'll see it somewhere in late March or early April.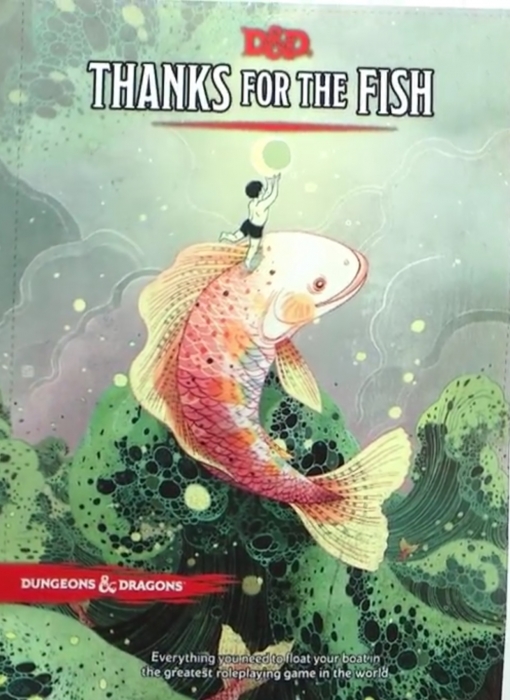 It might just be time to revisit those naval combat rules as we'll doubtless see some finalized version of them in this upcoming book. However boats are only part of the equation here. There's also all the other undersea stuff to play around with too–you know: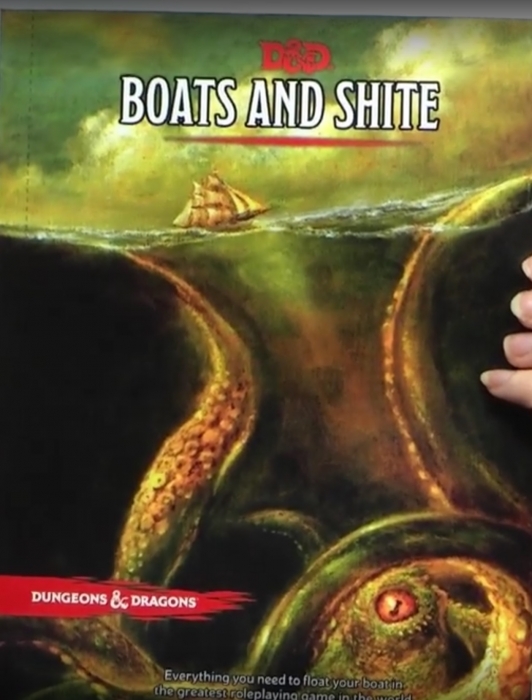 The greatest title for an RPG supplement or the greatest title of all time, in general?

As you can see from the various aquatic life themes on display here, there's probably a lot of stuff for underwater encounters as well. The Summer release kicks off the next big campaign from D&D, which will be announced at their summer live streaming event, which, like the Stream of Many Eyes, will feature a star-studded experience for fans and creators alike to participate in.
And there will be another big release in the fall–which covers only a part of 2019. We know that Nathan Stewart, Sr. Director for Dungeons and Dragons, wants to creat some new and exciting products that no one is expecting; it bears mentioning that last year's unexpected surprise was the Wayfinder's Guide to Eberron, which is an experiment that's working out incredibly well so far.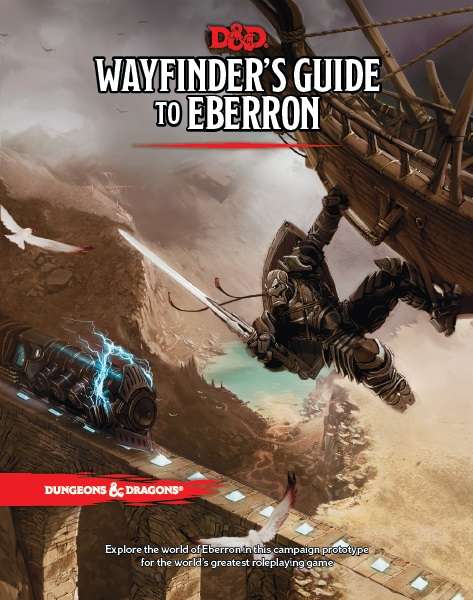 With 2019 barely underway, there's also a look ahead at 2020, notably that it'll be a time to see adventures/source books that deal with much more cultural diversity than we've been seeing so far. The Tomb of Annihilation marked the last time D&D tried expanding their horizons a little, and there'll be more exploration of areas shaped by other cultural influences. This brings things like Kara-Tur and Maztica to mind immediately, though you might also see Amn or an Athkatla or the like. All of which is exciting for those looking to see more diverse themes explored throughout D&D's big adventure.
At any rate, that's all that's been announced for D&D so far–but what a year this is shaping up to be. Enjoy folks, and as always…
Happy Adventuring!