The Chaos gods are not alone – come see those who are committed to their destruction, including one from within.
The year was 1986 and it was really, really early times for world building at Games Workshop. Warhammer Fantasy's Old World was just taking shape and GW's first real attempt at a an RPG had been released: Warhammer Fantasy Roleplay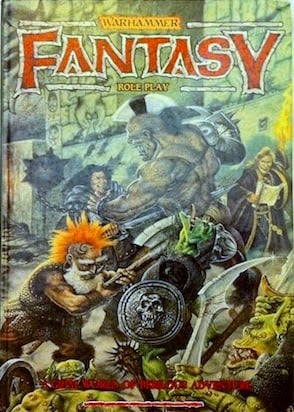 Years before the Grimdark was a thing, WFRP was in effect the stone age of modern Warhammer.  All the early concepts were in there, but nothing had quite gelled into what would come later. It was actually a pretty good RPG, and fairly different from anything else out at the time.  Here's a sample character sheet and one of the over 100 career paths in the game: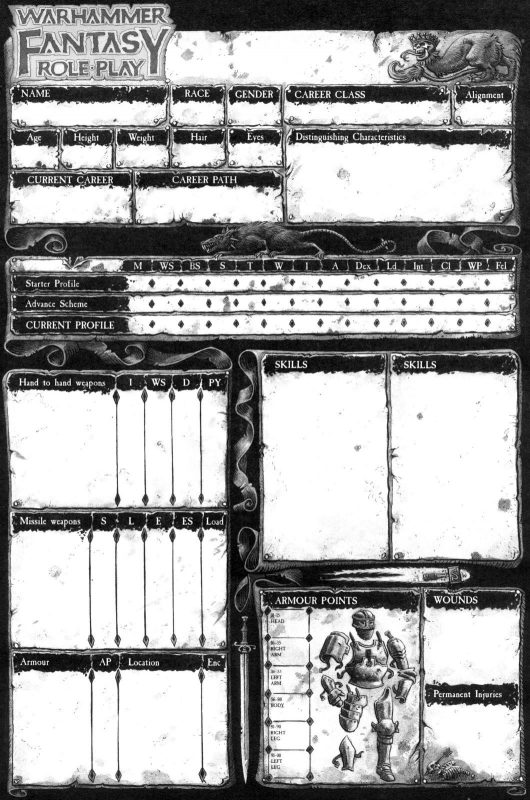 Ahh the glory days…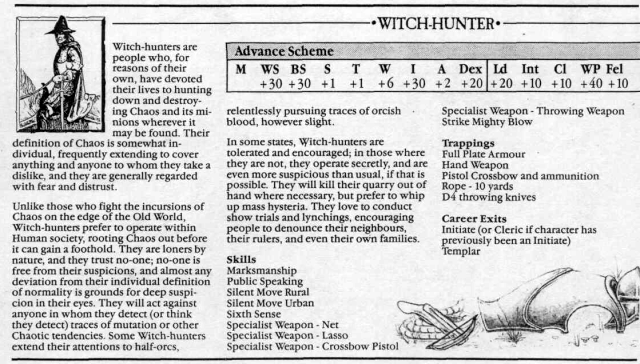 Let me tell you of the days of HIGH adventure!
But it was the world-building where things got really interesting.  Taking a look at the Religion & Belief page 210 gives us this EYE-POPPING page: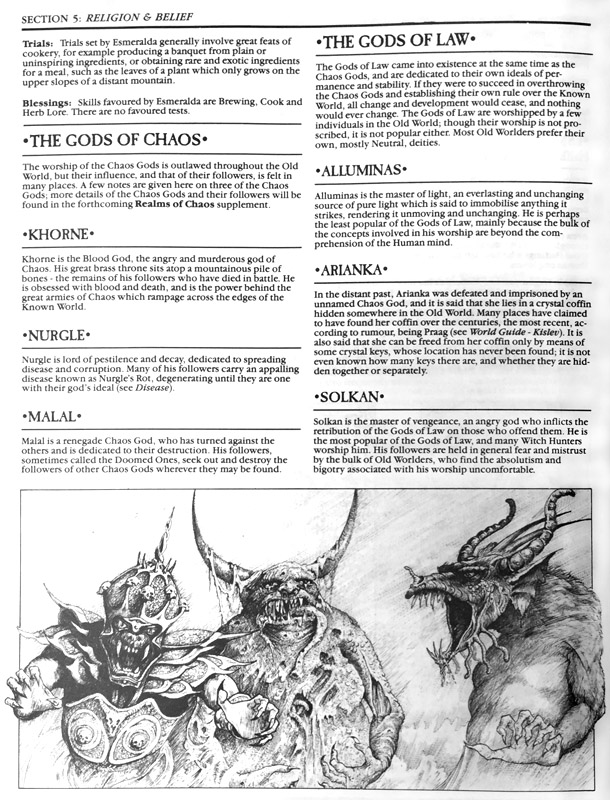 Khorne, Nurgle & Malal. sorry Tzeentch & Slaanesh
Meet the Gods of Law
So some baselines. Not only are there Chaos gods, there is an opposing pantheon of Law.  The interesting part is the background of how the domination of the gods of Law would be just as cataclysmic for the world with nothing every advancing or changing.  Then we hit the oddness of only three gods per side.  No Tzeentch and no Slaanesh as of yet. Only the basic Chaos duo of Khorne and Nurgle would survive down through the years.
Malal was doomed to oblivion due to a legal issue in the 90s, but he briefly made his mark. Still, reflections of him still show up here and there in the GW universe – such as the Sons of Malice renegade chapter and their homage black and white livery.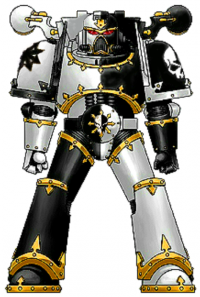 They Could Live Again
Ten years later by 1996 the Gods of Law and so much more would be only memories – remembered by only loyal scribes such as myself. To me, the interesting thing about the rare but technically still there Gods of Law is that they would have been freed & reincarnated with the END TIMES.  Just as the Sea Elves were there all along in the World That Was – undiscovered, only to be reborn as the Idoneth Deepkin, Arianka could rise again and begin reforming souls to her will. If GW wanted, they would reach way, way, way back and pluck them from the dust – reimagine them, and give them a faction.
~What in the 8 Realms would followers of the gods of Law even look like?