The Night Lords, Blood Angels and Mechanicum are all getting new models for the Heresy Era and Forge World has one more BIG teaser about something on the way. Check out the next batch of goodies from Forge World!
The Horus Heresy Weekender is coming in a few weeks and Forge World is teasing some of the new models that are coming to the battlegrounds of the 31st Millennium. Get ready for a new wave of Night Lords, Blood Angels, and Mechanicum units.
Night Lords Praetors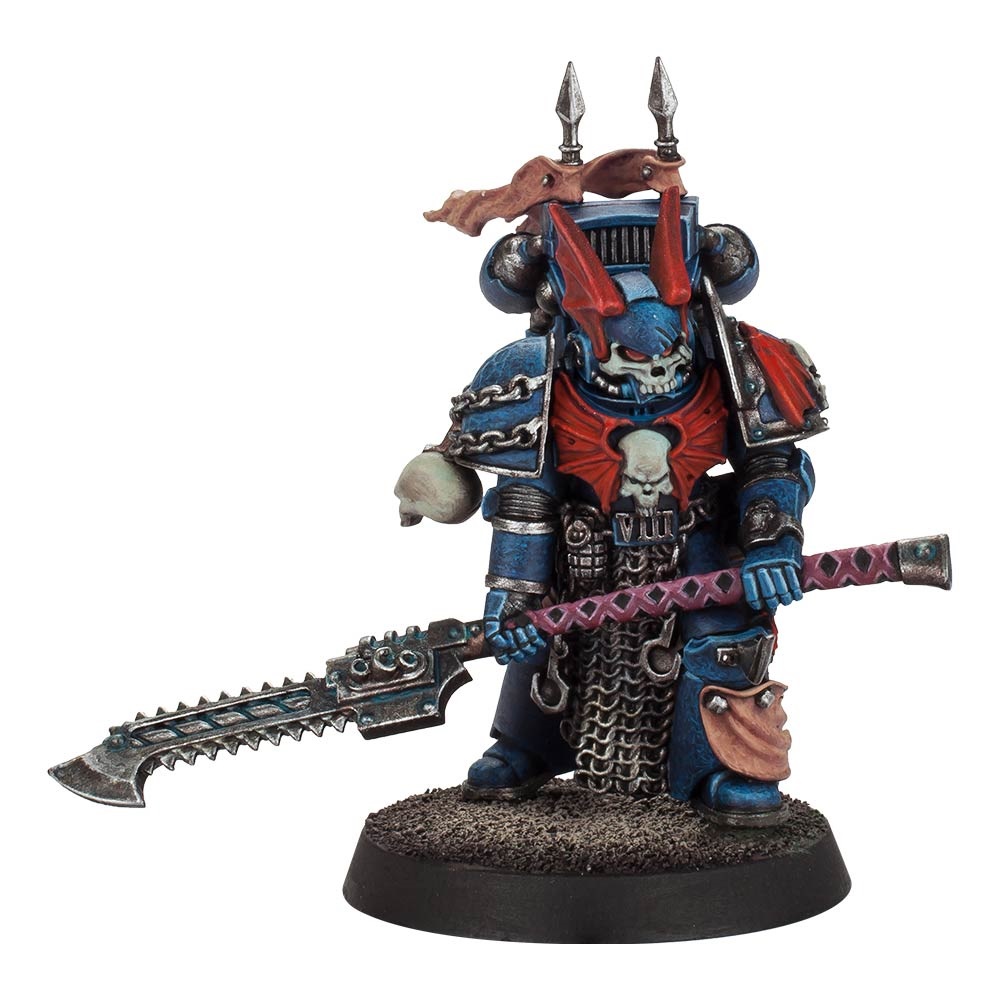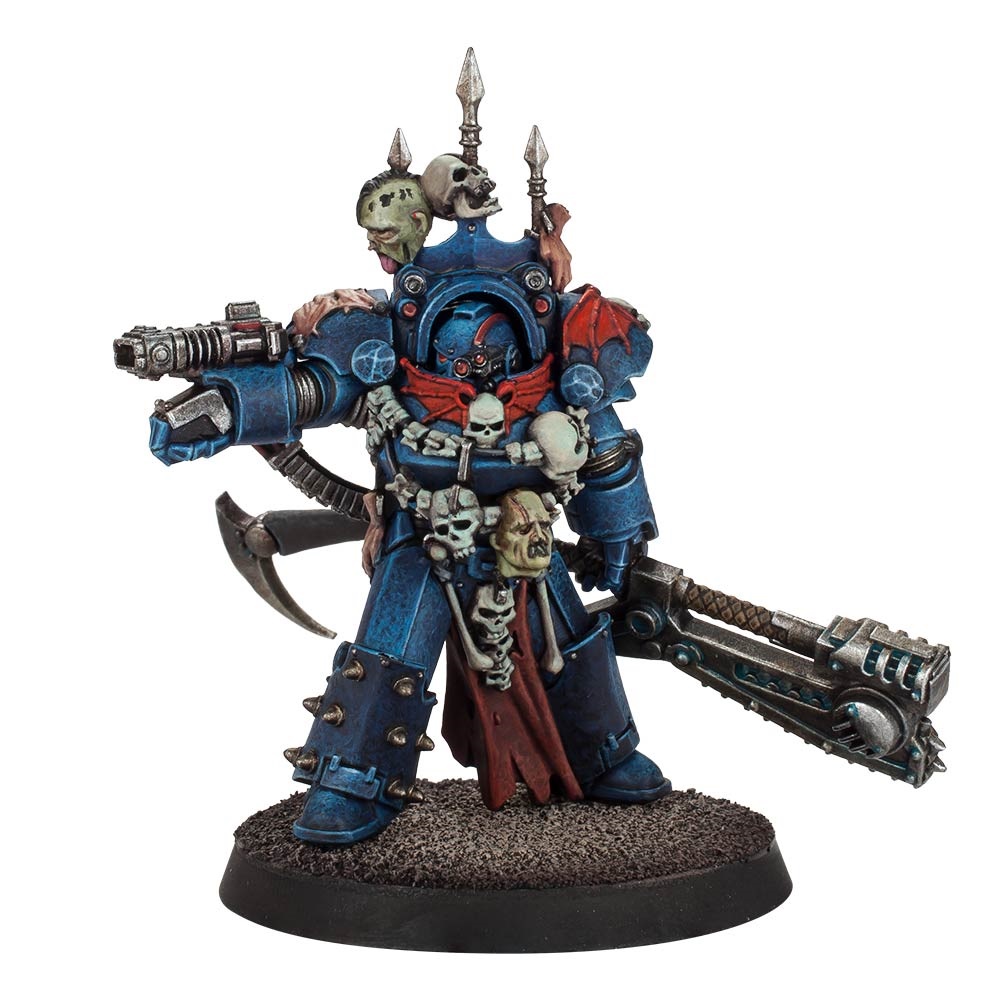 "One is armed with a jump pack and chainglaive and is ideal for leading some Night Raptors into battle, while the other is clad in Terminator armour, making him perfect for your assaults with the Atramentar – that's the heavily armoured First Company of the Night Lords, for those of you not versed in your VIII Legion lore!"
That's not all the Night Lords are getting – there is a new Leviathan Dreadnought on deck to be released, too. It's got some pretty metal details to go along with it's terrifying visage: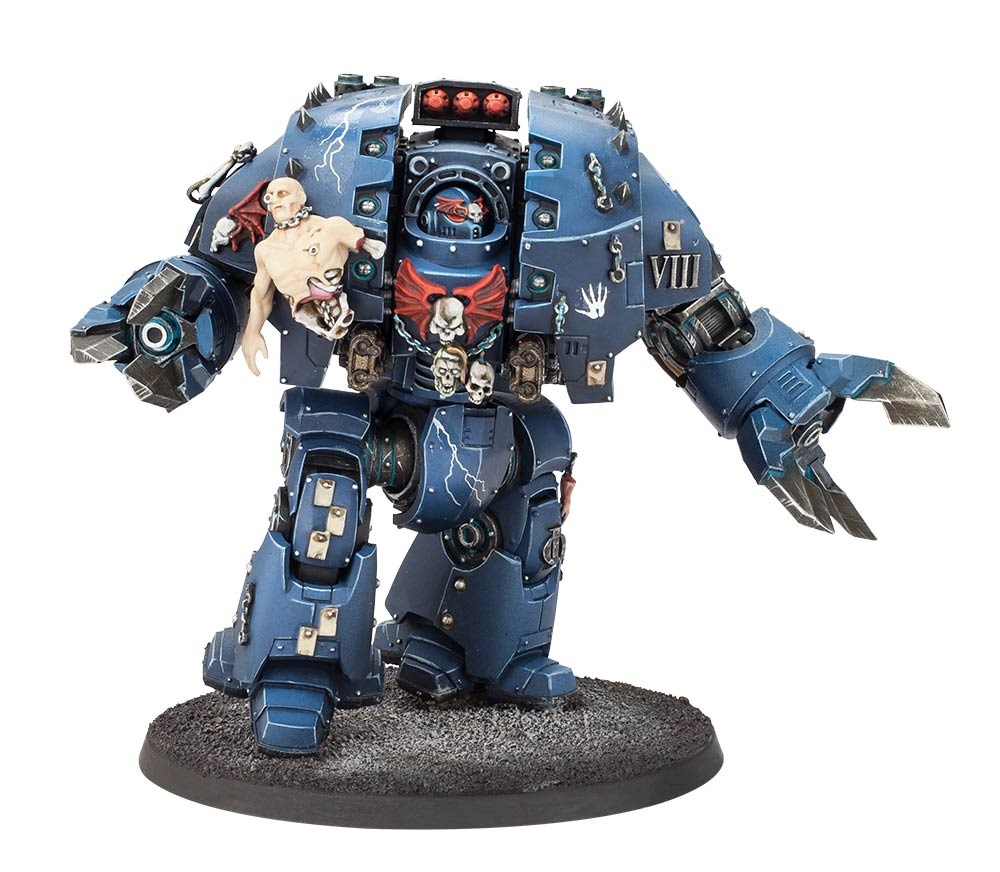 Spikes, chains, and a human torso – yep, that's the Night Lords for ya!
Blood Angels – Crimson Paladins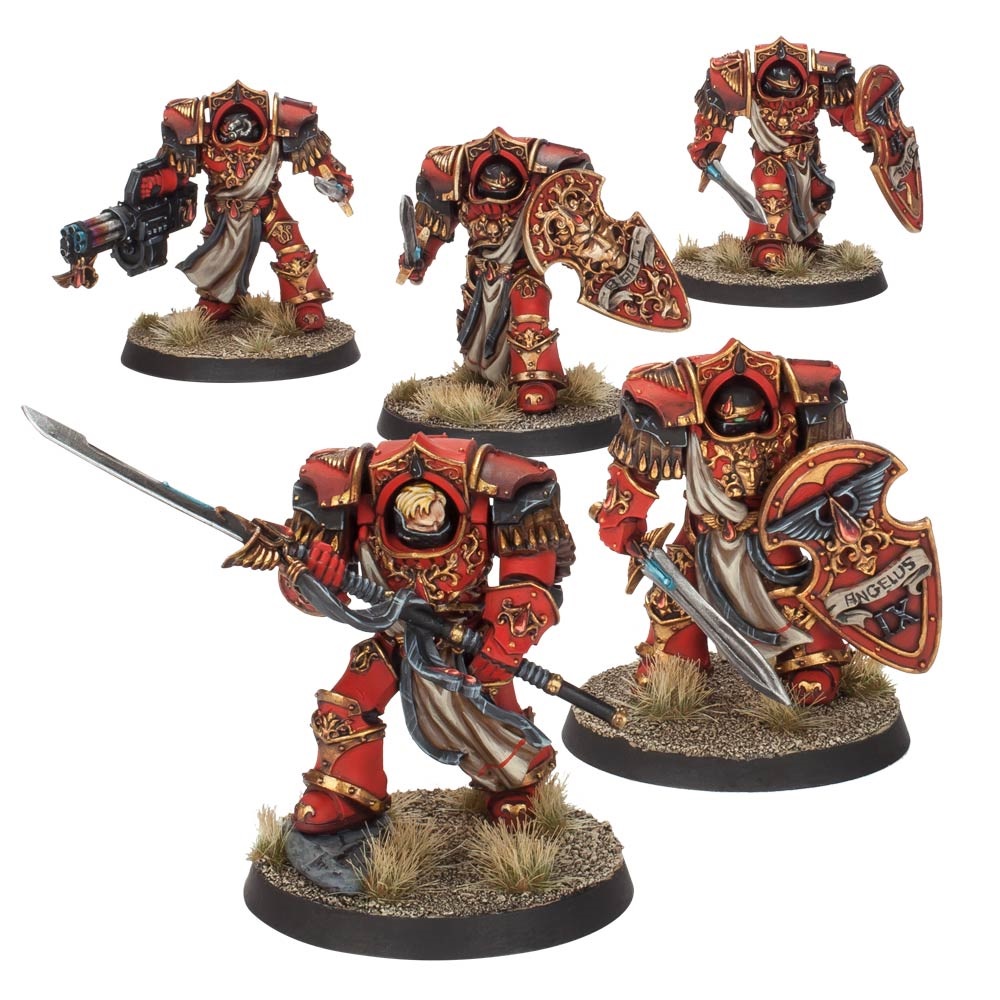 The Crimson Paladins are heavily armored warriors are are compared to the "Sanguinary Guard, but in Terminator Armor." It's hinted at them being perfect to body guard characters as well.
Mechanicum: Ordinatus Aktaeus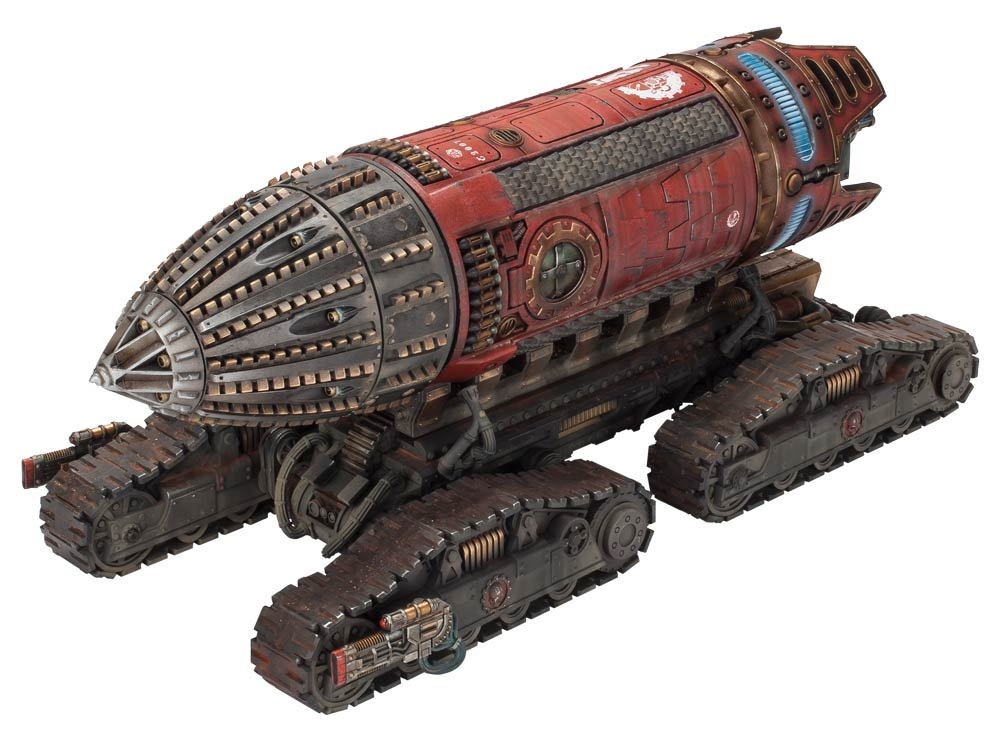 "This super-heavy transport allows you to deliver a complement of your chosen troops directly to the heart of battle, as well as unleashing all manner of seismic terror upon your foes."
Heck ya! Another Drill-transport for the Mechanicum. Too bad the Ad Mech forgot how to use these things in 40k, huh? Still missing a transport option – no I'm not bitter, you're bitter… Anyhow, This "Massive Death Drill" will be tearing up the battlefield in no time.
Forge World Teaser
One last thing – Warhammer Community had one more teaser for us all:
 "Something SO AWESOME we couldn't fit it into the article. Something Forge World fans have been looking forward to for a very, very long time. We'll have more on just what that is very soon…"
Hmm. What could that be? Could it be one of the missing Primarchs from the Horus Heresy Character Series? Maybe it's something even LARGER. What is something the community and Forge World Fans have been asking for for a "very, very long time" – the list can't be THAT long, can it? An Emperor Model? A Plastic Thunderhawk? An Emperor-Class Titan?!  I…I don't know! But if you've got guesses let us know in the comments.
What would you be more excited for – a Forge World Model for the Emperor or a Plastic Thunderhawk? Or maybe something completely different – lets us know what you think the big reveal will be!