Whether you're exploring the actual jungle, or merely the urban jungle, Paizo has got you covered with two new map-packs for Pathfinder and Starfinder. Check out the alien splendor of a jungle world, or your trusty tavern's taproom!
Paizo's Flip-Mats are a boon to any gamemaster out there. Easy to use, these mats are pre-designed battlemaps that you can populate with monsters, NPCs, and more as you bust out these encounter areas that can help inspire a combat as it unfolds. Don't worry about drawing every little piece of terrain–it's all there, ready for you to use. Tables, chairs, bizarre alien trees, hungering for blood–all there, waiting for your players to roll initiative.
via Paizo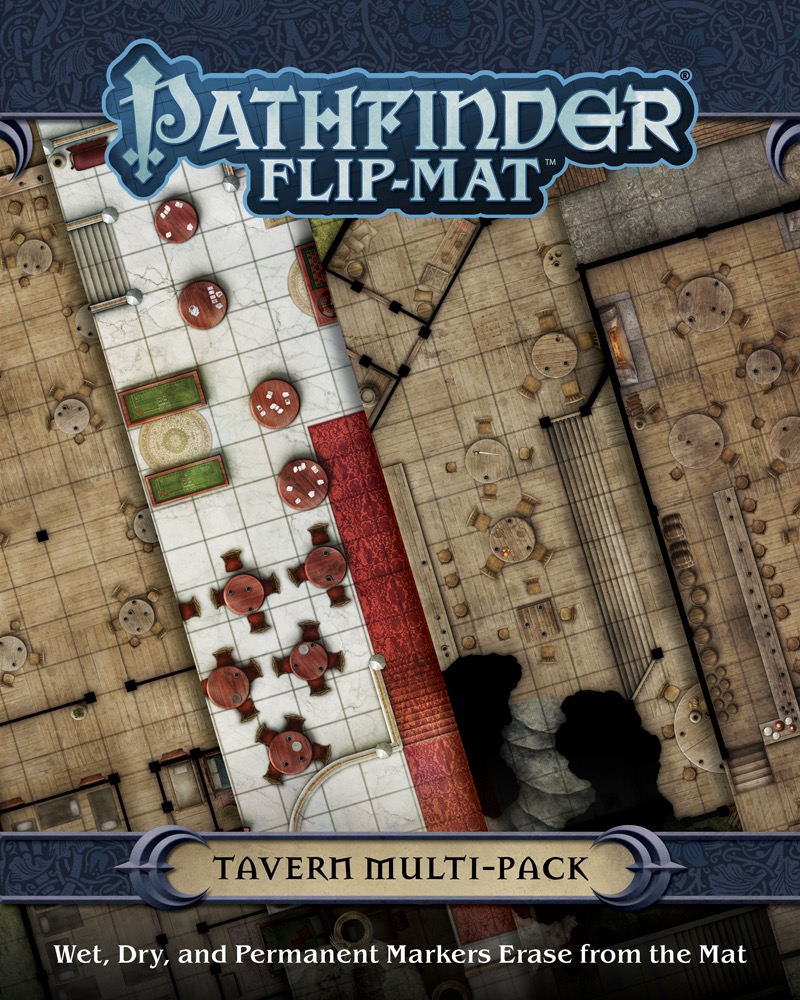 Time to Party!

Is that treasure hoard burning holes in the heroes' pockets? Pathfinder Flip-Mat: Tavern Multi-Pack has you covered. The four sides of this Flip-Mat Multi-Pack present a unique tavern experience. From roadhouse and gambling hall to pirate bar and metropolitan watering hole, each side allows your players to party the night away! With these handy tavern maps, you'll be ready for anything the next time your players are looking for a new group of drinking buddies!

This set includes two Flip-Mats, each measuring 24″ × 30″ unfolded, and 8″ × 10″ folded. Usable by experienced GMs and novices alike, Pathfinder Flip-Mat: Tavern Multi-Pack fits perfectly into any Game Master's arsenal!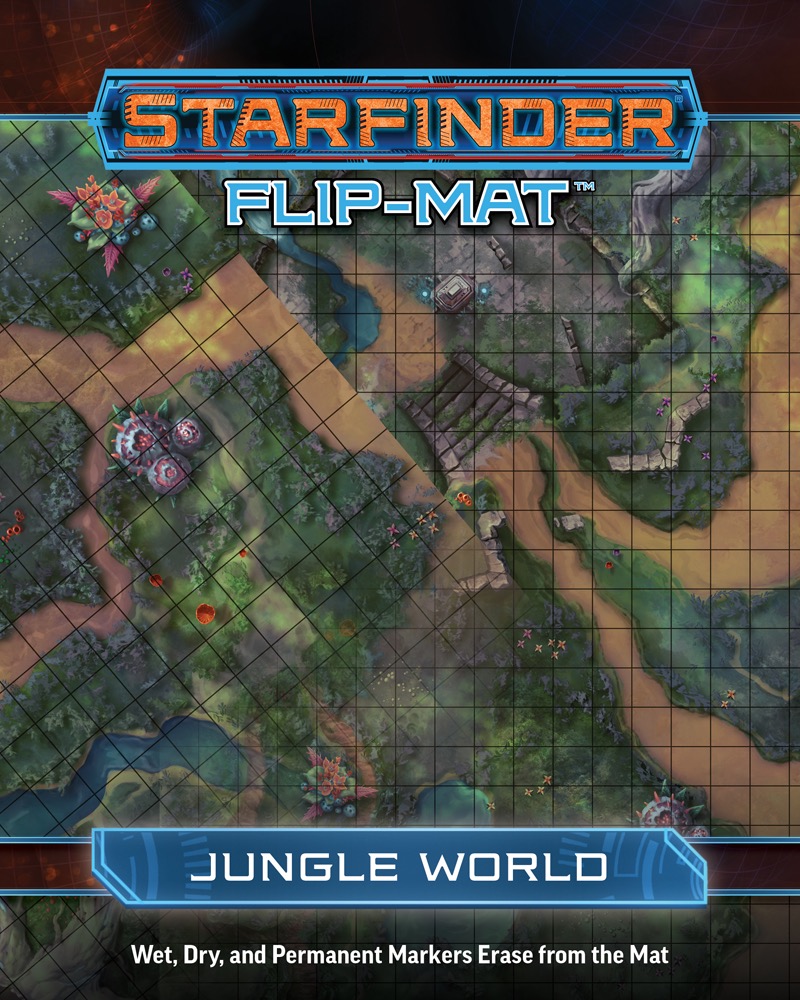 It's a Jungle Out There!

Whether the heroes are mounting an expedition into the jungle to find the ruins of a lost city or simply looking forward to a vacation in the tropics, no Game Master wants to spend time drawing every tree, muddy path, and half-buried ruin. Fortunately, with Paizo's latest Starfinder Flip-Mat, you don't have to! This line of gaming maps provides ready-to-use science fantasy set pieces for the busy Game Master. This double-sided map features a dense tropical forest wilderness on one side and ancient, overgrown ruins on the other.

Don't waste time sketching when you could be playing. With Starfinder Flip-Mat: Jungle World, you'll be ready the next time your players enter the jungle!
Happy Adventuring!