Earthlings beware, the 2nd Monster of the Martian Menace Faction has arrived! We're looking at the new Deimos-9 and Martian Command Post Building.

With the release of Deimos-9 the Martian Menace now has 2 monsters on their roster, making them the first Destroyer faction you can exclusively play in a 2 Monster game. We'll dive into Deimos-9 shortly, but first take a look at the Martian Command Post.
Martian Command Post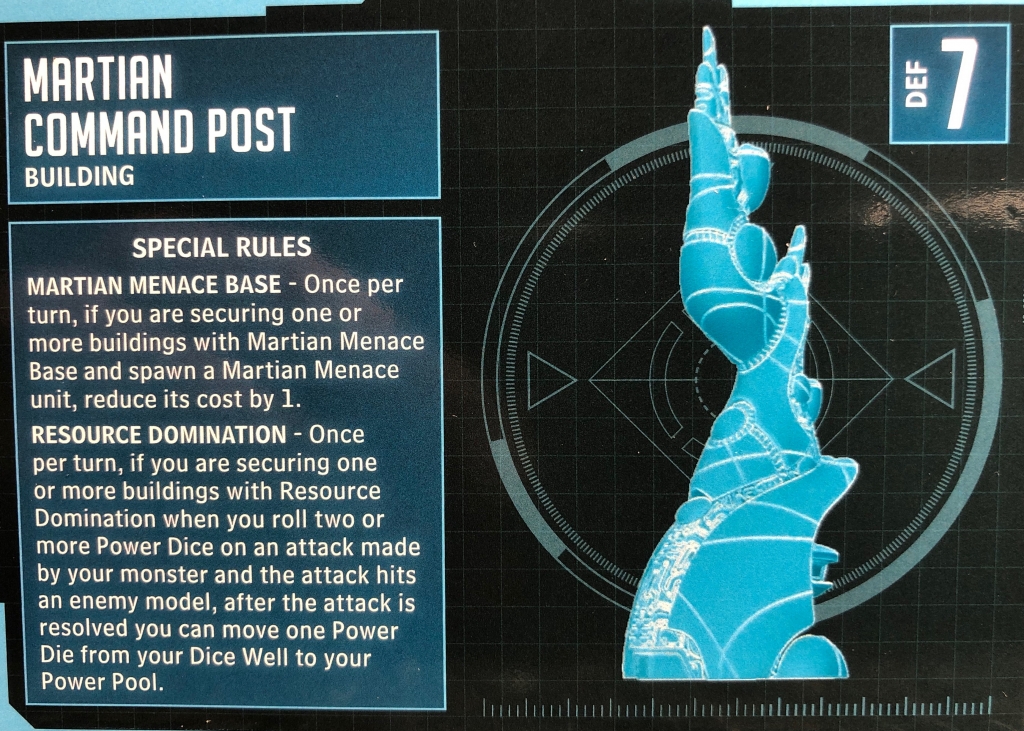 Martian Menace Base – Spawning units for cheaper is always nice, in this case they must specifically be Martian Menace. Additionally, this stacks with the Skyscraper Discount rule allowing you to get 2 discounts a turn.
Resource Domination – Cycling Power Dice, nice! Being able to get a Power Die back is terrific and can greatly help in 2 Monster games where both monsters want to use Power Dice each turn.
Like the other MonPoc Buildings, the Martian Command Post is ready to go out of the box.
Lots of great detail on this one
Deimos-9
Someone call Tom Cruise, because this 3 legged alien is here and ready to destroy Earth. This gorgeous model comes in 6 parts and is pretty easy to assemble. The leg connections are labeled, making it obvious which leg goes where. For those looking to do conversions, the legs could easily be swapped, so you'll have plenty of options if you want to get creative.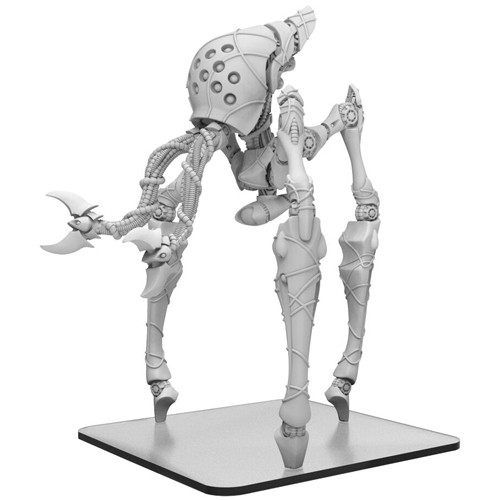 3D Rendering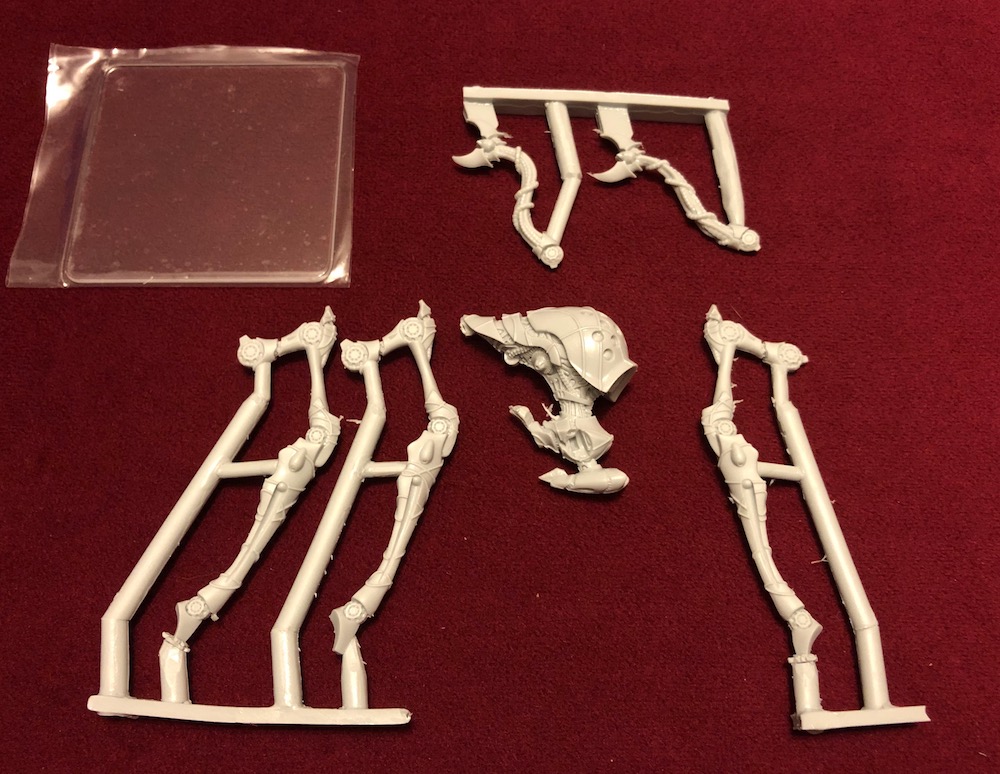 A good pair of clippers will be very useful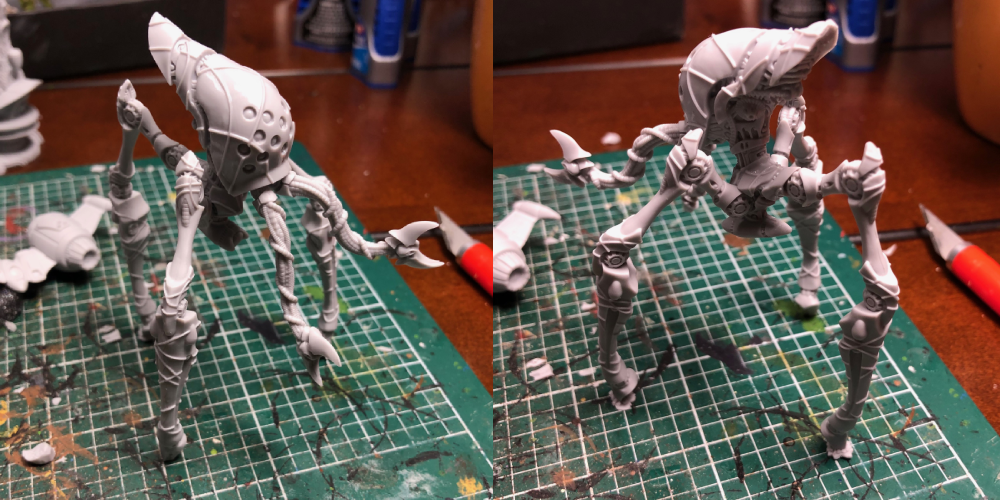 Ready for Paint
Now let's see what Deimos-9 can do!
Alpha Form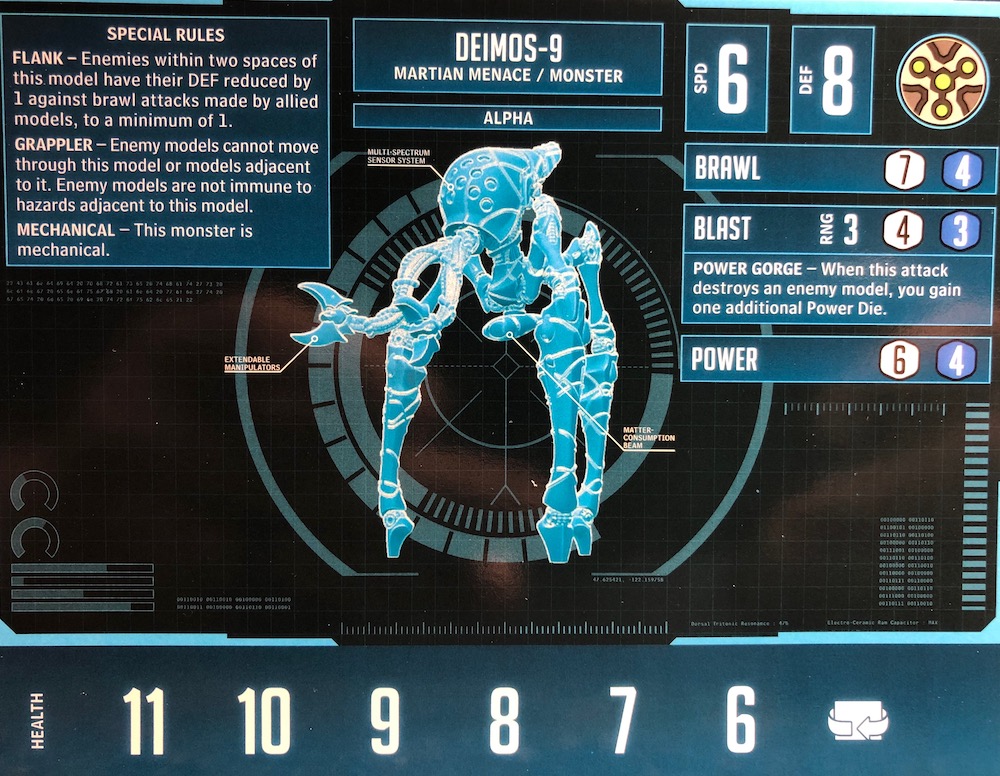 Flank lowers nearby enemies defense by 1 when being attacked by a Brawl. Keep in mind this applies to Deimos-9 as well, making it's Brawl attacks more potent.
Grappler is not only great thematically, but gives Deimos some control, or at least influence, over enemy movements. Stopping models from moving over Deimos and any adjacent model(this includes all monsters, units and buildings!) can really mess with enemy monster positioning. Factions like GUARD, with lots of High Mobility, are used to being able to jump around and position exactly where they need to be. Having to go wide in order to avoid Grappler is going to take a lot of steps and in some cases simply prevent the enemy from being able to get where they want to go.
Another great part about Grappler is that enemy models aren't immune to hazards while next to Deimos-9. So if an enemy with flight advances into a hazard adjacent to Deimos-9, they would take a point of damage and be destroyed. (Privateer Press rules forum discussion on this interaction)
Power Gorge on Deimos-9's Blast attack grants an additional Power Die when it destroys an enemy model. Great for hanging back and picking off an enemy model that may have ventured too close, without fully committing Deimos-9 to the fight.
Hyper Form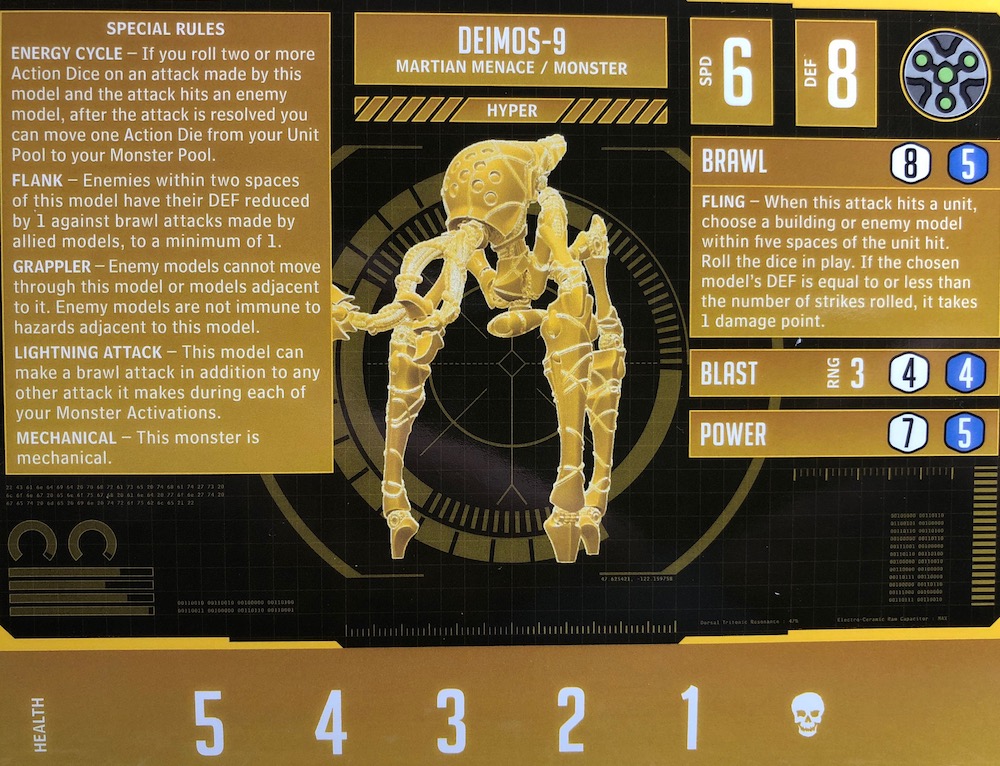 In Hyper form Deimos-9 keeps the same SPD and DEF, loses Power Gorge on the Blast attack, but gains a whole lot more.
Energy Cycle is a great ability that allows you to be more efficient with your Action dice. In many cases, especially late game, keeping 1 Action die in the Monster Pool can allow you to threaten that last attack and finish an enemy monster off.
Lightning Attack is a fantastic ability for Deimos-9 to gain when it goes Hyper. This is mainly because it plays so well with Fling, which is now on the Brawl attack. With 2 Brawl attacks a turn, Deimos-9 can clear off 4 units in one activation! Or kill 2 units, and fling each one into an enemy monster doing 2 damage. Keep in mind Deimos-9 still has Flank in Hyper form allowing these attacks to hit pretty reliably.
The options that Lightning Attack and Fling bring to a Deimos-9 activation are numerous and will create a ton of fun opportunities to choose from. Being able to clear a unit or two off before Power Attacking will also make it very hard to screen against Deimos-9.
Wrap Up
Deimos-9 is a fantastic monster, with abilities that are both thematic and powerful on the table. For players looking to specifically play Martian Menace, Deimos-9 brings additional control and brawling abilities that nicely compliment the Ares Mothership. That's not to say Deimos-9 is only good when played in Faction, with a unique form of screening and unit clearing abilities Deimos-9 is a welcome addition to any Destroyers force.
What do you think of this new Martian Menace?